Michael Grant Quotes
I'm Getting My Stuff," He Said, And Bolted For The Steps.
"You Don't Have To Move Out," Astrid Called After Him.
Sam Stopped Halfway Up The Steps. "Oh, I'm Sorry. Is That The Voice Of The Council Telling Me Where I Can Go?"
"There's No Point Having A Town Council If You Think You Don't Have To Listen To It," Astrid Said. She Was Using Her Patient Voice, Trying To Calm The Situation. "Sam, If You Ignore Us, No One Will Pay Attention."
"Guess What, Astrid, They're Already Ignoring You. The Only Reason Anyone Pays Any Attention To You And The Others Is Because They're Scared Of Edilio's Soldiers." He Thumped His Chest. "And Even More Scared Of Me.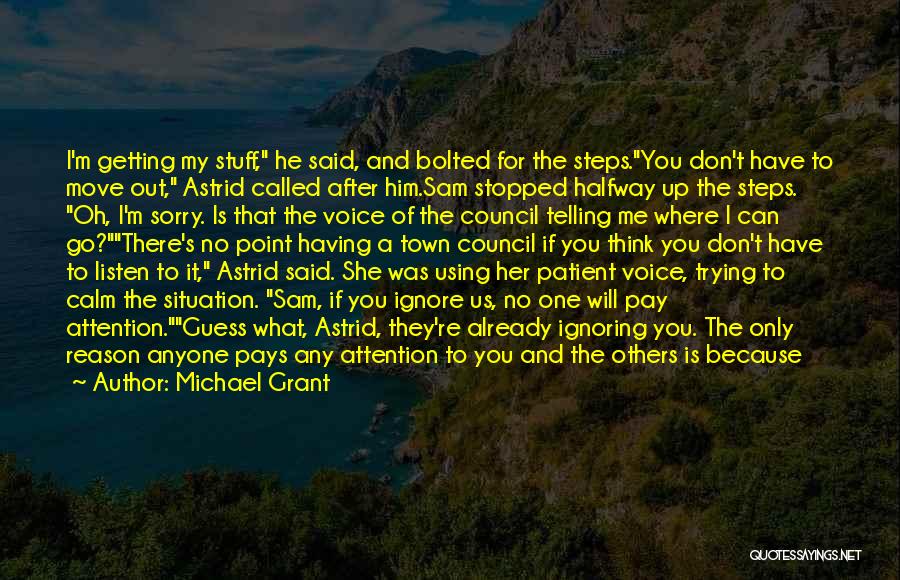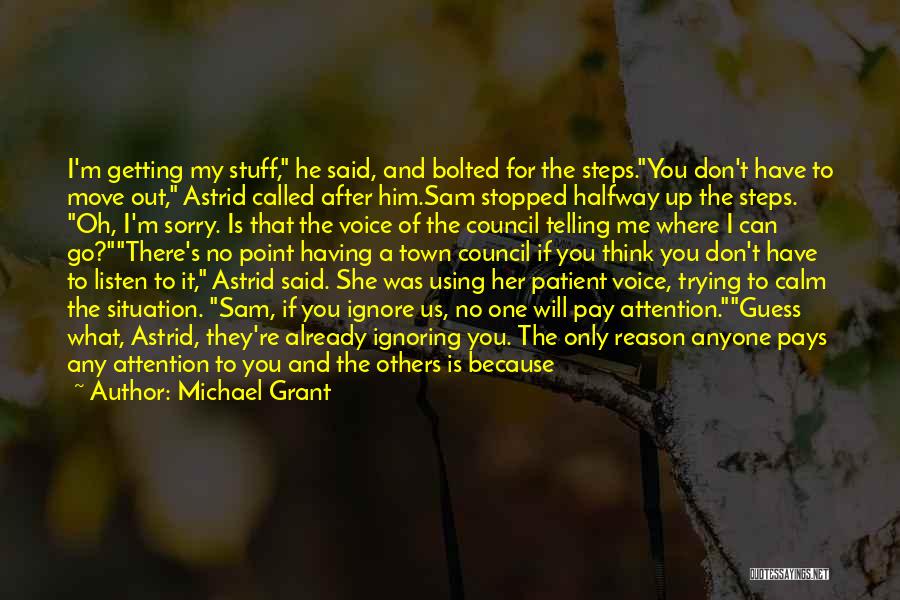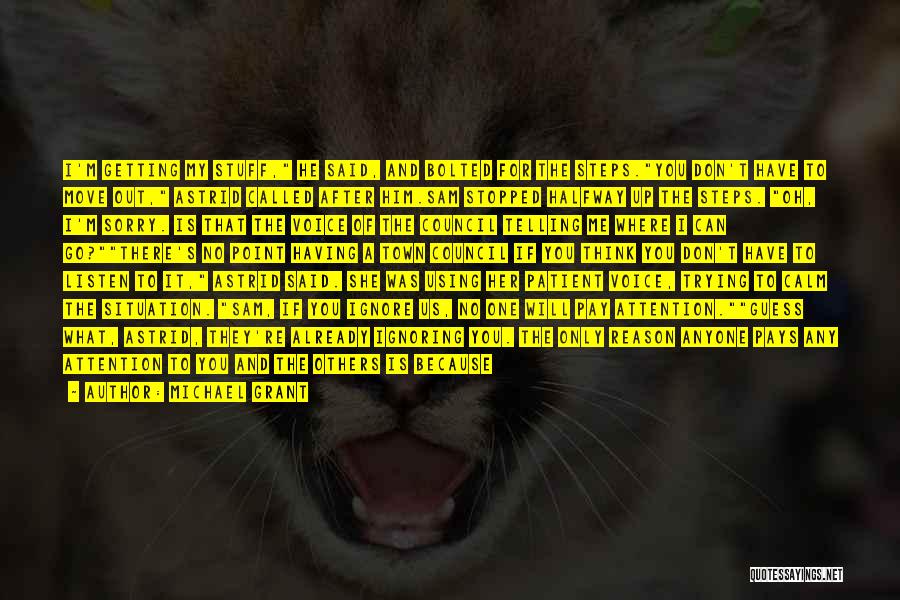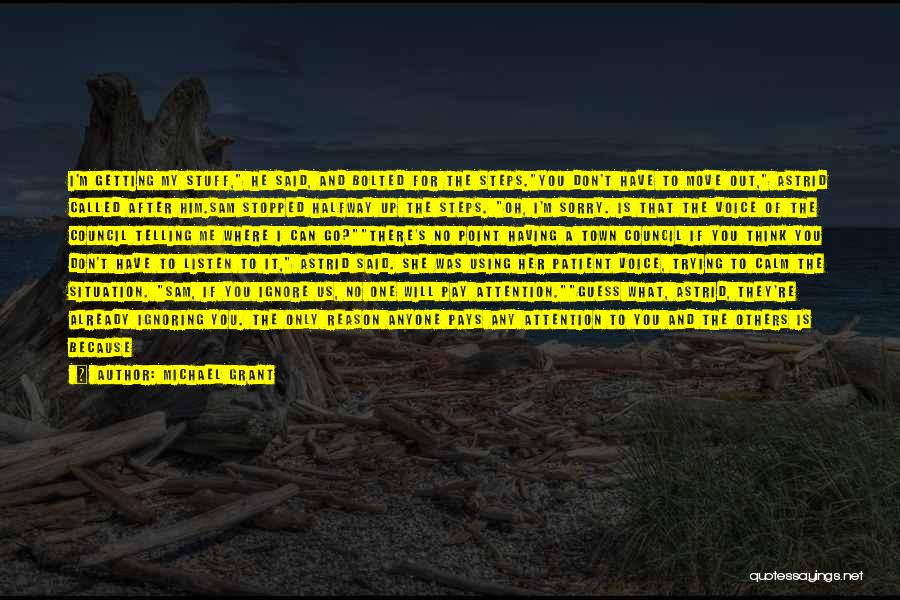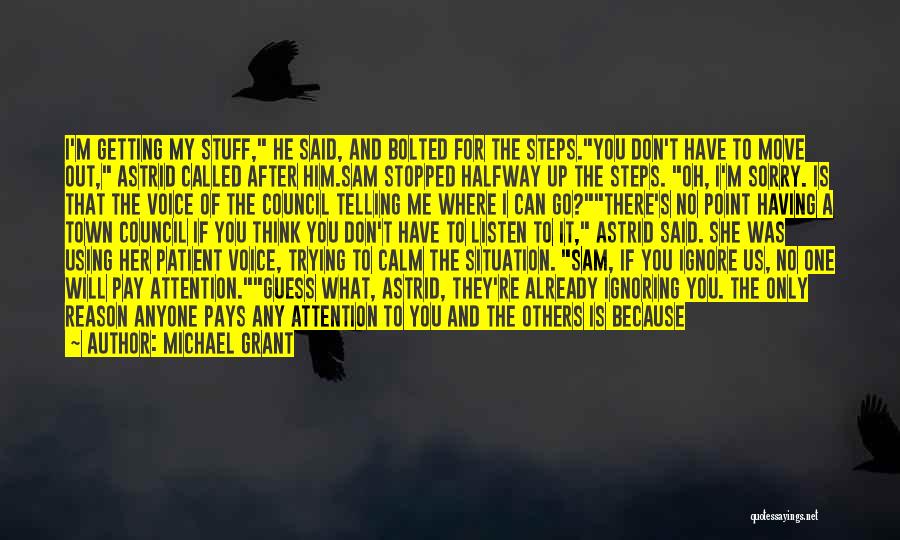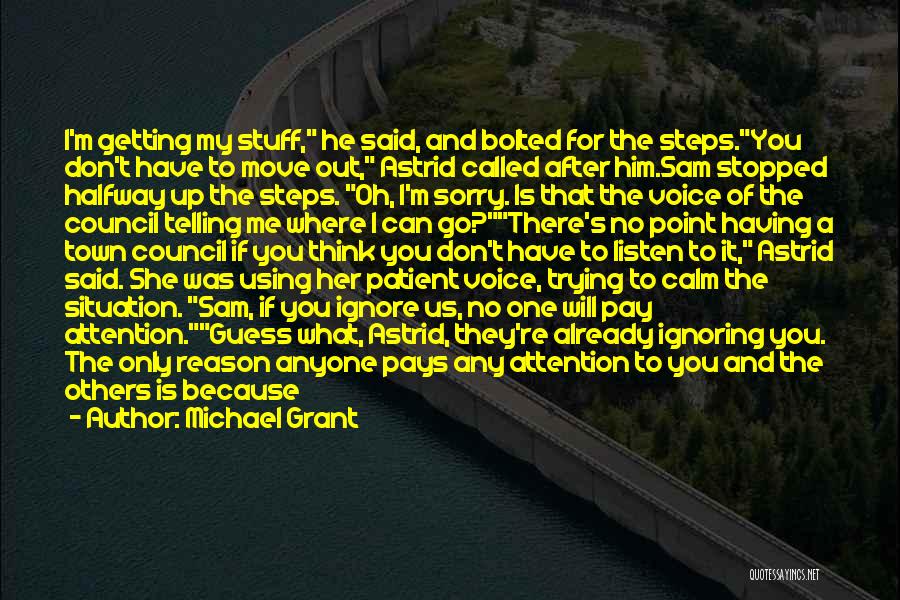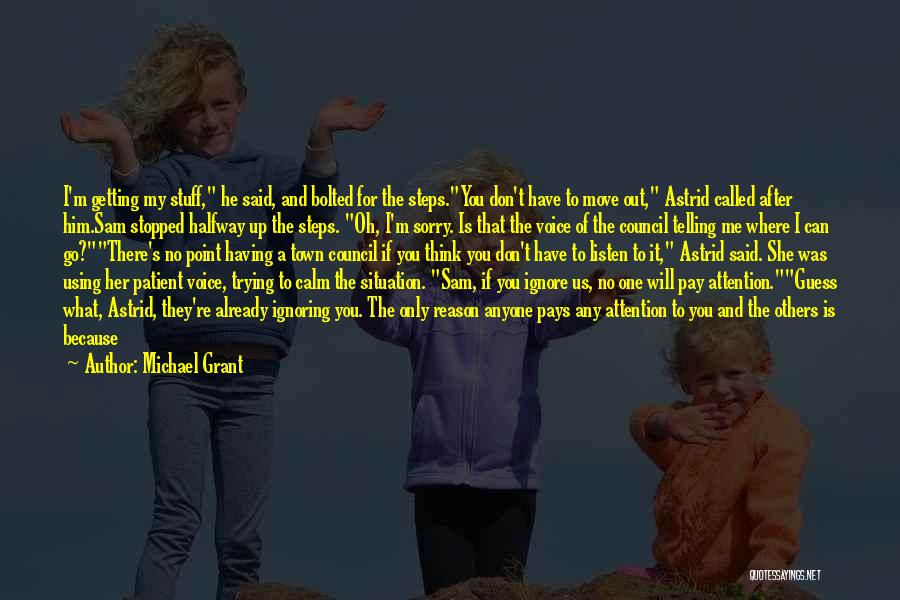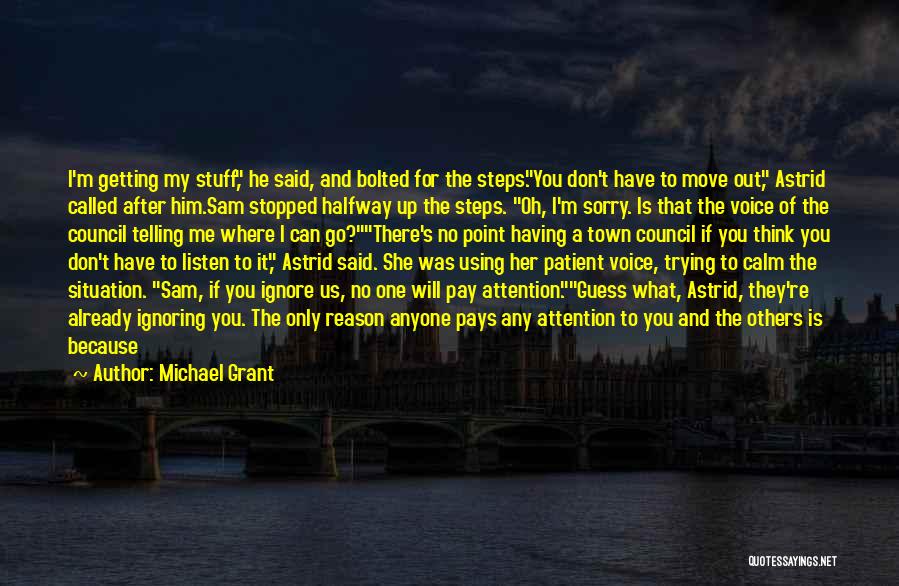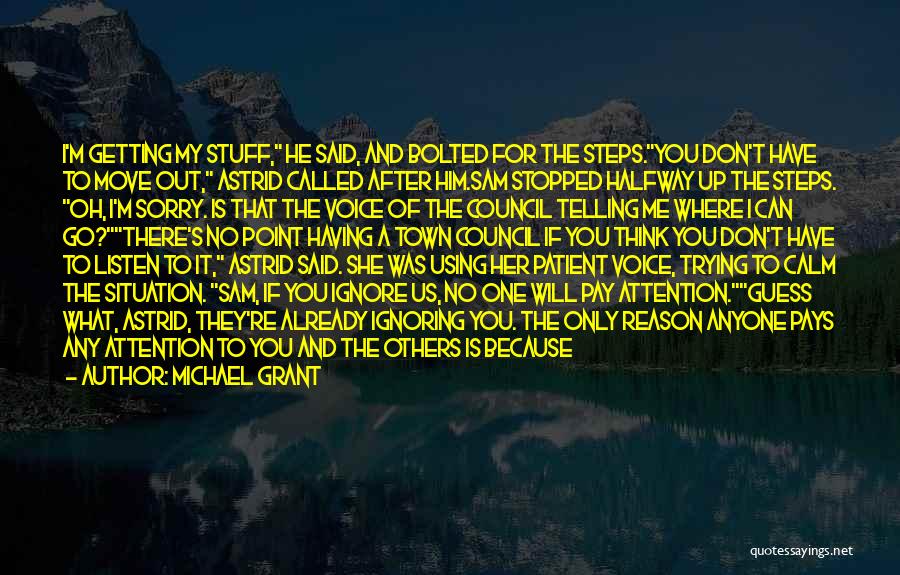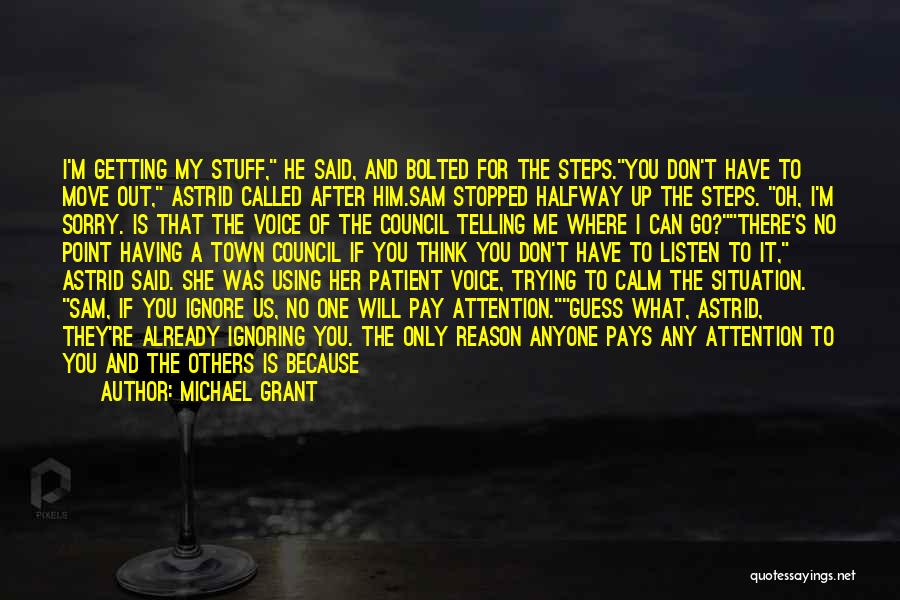 Related Authors
Related Topics