Stephanie Klein Quotes
I Want You To Think Of Two Different Situations. First, Remember Times When You've Felt Your Best, At The Top Of Your Game, Alive And Vibrant. Pay Attention To Your Posture, The Muscles In Your Face, Your Breathing. Then, I Want You To Think Of Occasions Where You've Felt Sick Or Anxious. Don't Just Think Of People. Think Of Activities. This Will Help Us Reveal What Makes You Happy. Pay Attention To How Your Body Responds To These Scenarios - It Will Serve As Your Biggest Indicator In The Future When You're Actually Doing Things." This Woman Was Damn Brilliant. "And Remember, It's Okay To Feel Sad, But Just Try To Limit Your Bouts With It To An Hour A Day. Let It All Out, Give Yourself That Time To Heal, Nurture And Comfort Yourself. You Won't Heal Unless You Grieve. Grieving Is Good."
"Good Grief?"
"Yes. It Takes Courage To Grieve.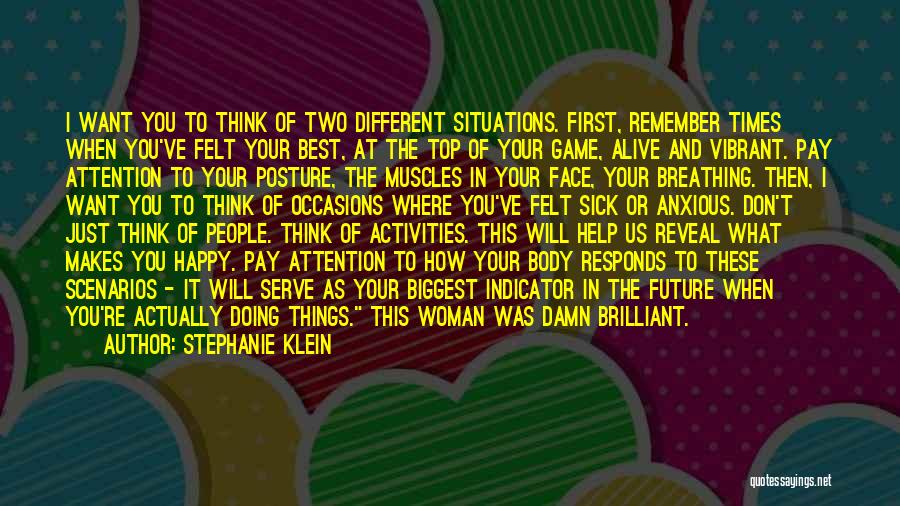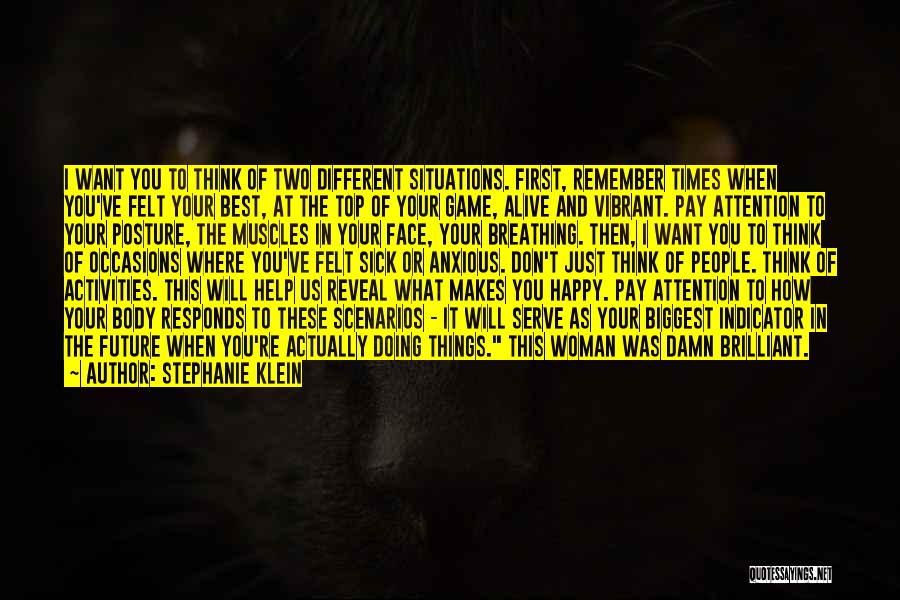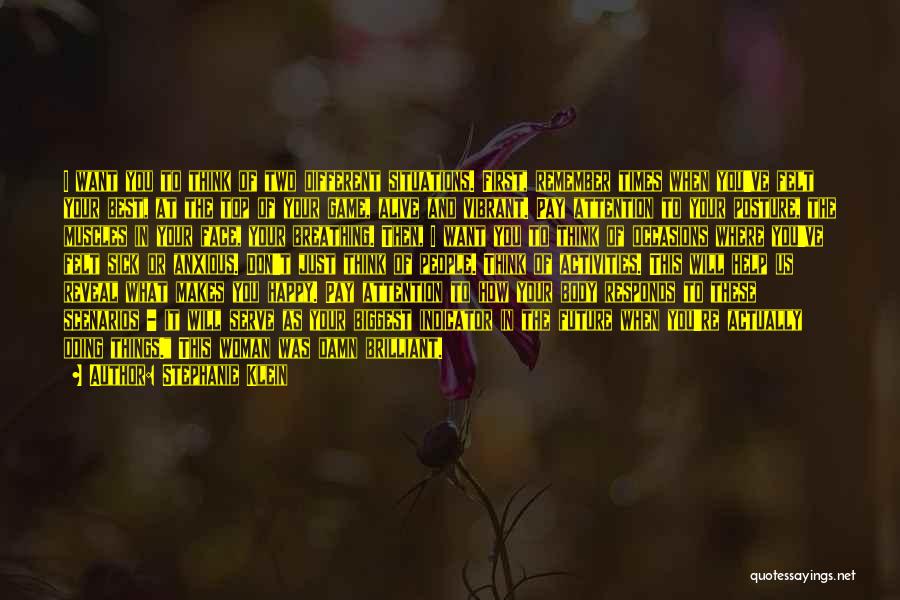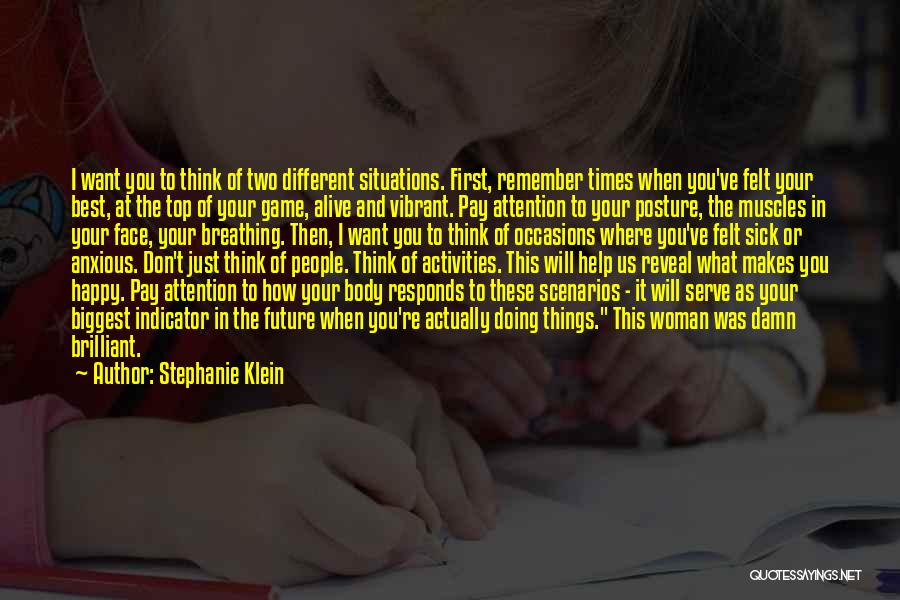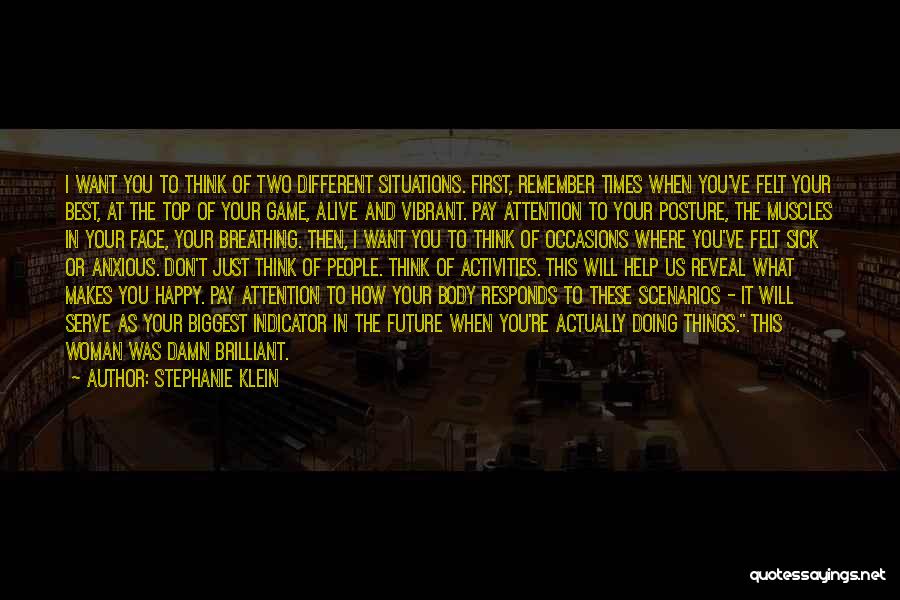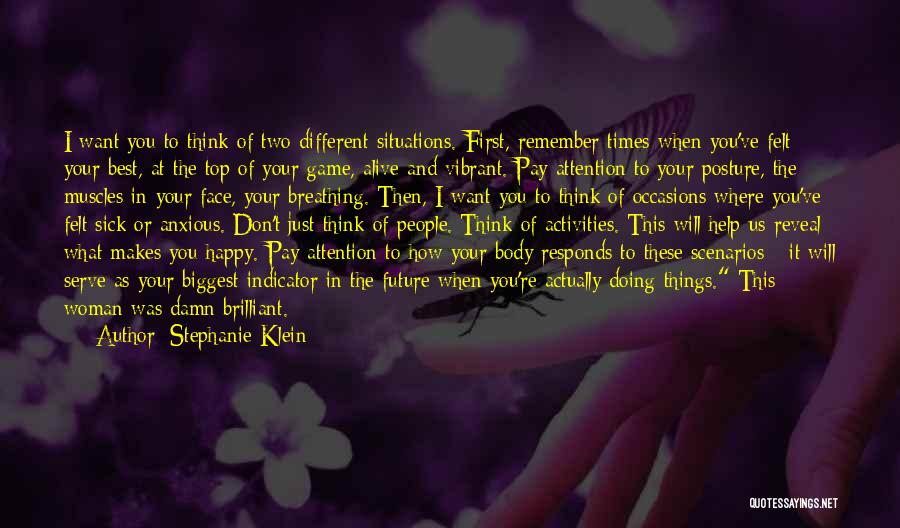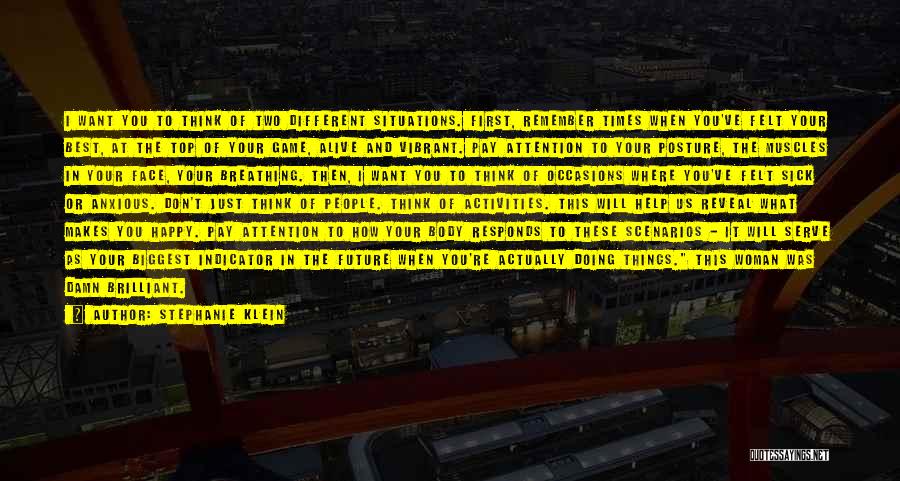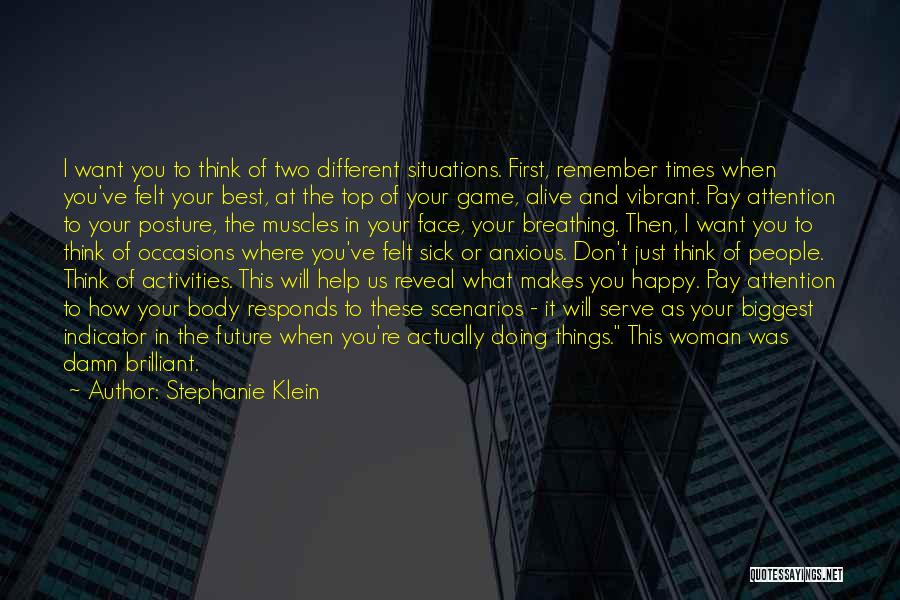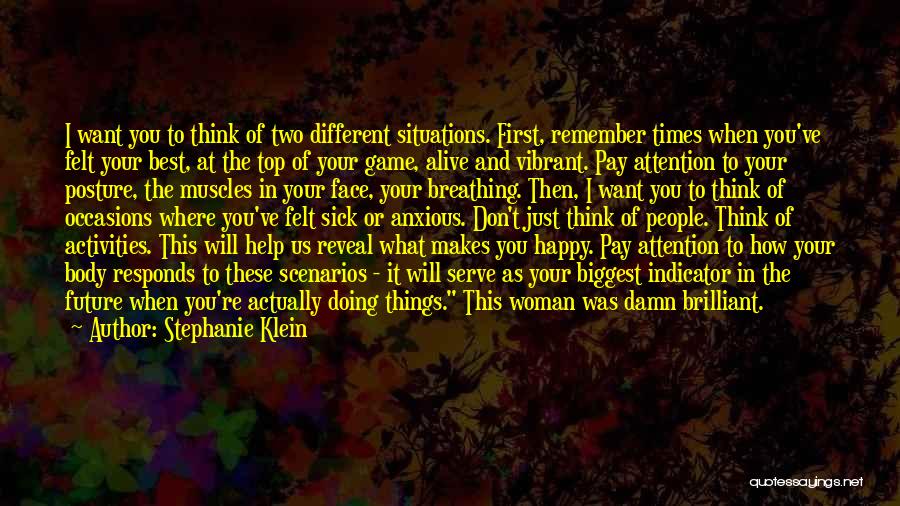 Related Authors
Related Topics