Stephanie Perkins Quotes
I Know. And I Couldn't Wait Any Longer, I Have To Tell You - "
The Panic Rises, And I Grip The French Band Tighter. "Cricket, Please -"
But His Words Pour Forth In A Torrent. "I Can't Stop Thinking About You, And I'm Not The Guy I Used To Be, I've Changed -"
"Cricket -" I Look Back Up, Feeling Faint.
His Blue Eyes Are Bright. Sincere. Desperate. "Go Out With Me Tonight. Tomorrow Night, Every Ni -" The Words Cut Off In His Throat As He Sees Something Behind Me.
Cigarettes And Spearmint. I Want To Die.
"This Is Max. My Boyfriend. Max, This Is Cricket Bell.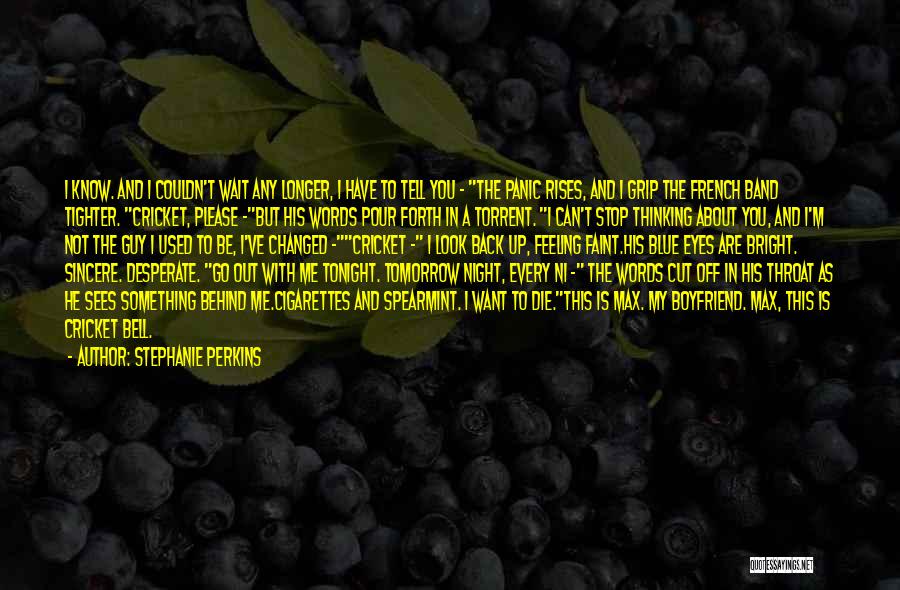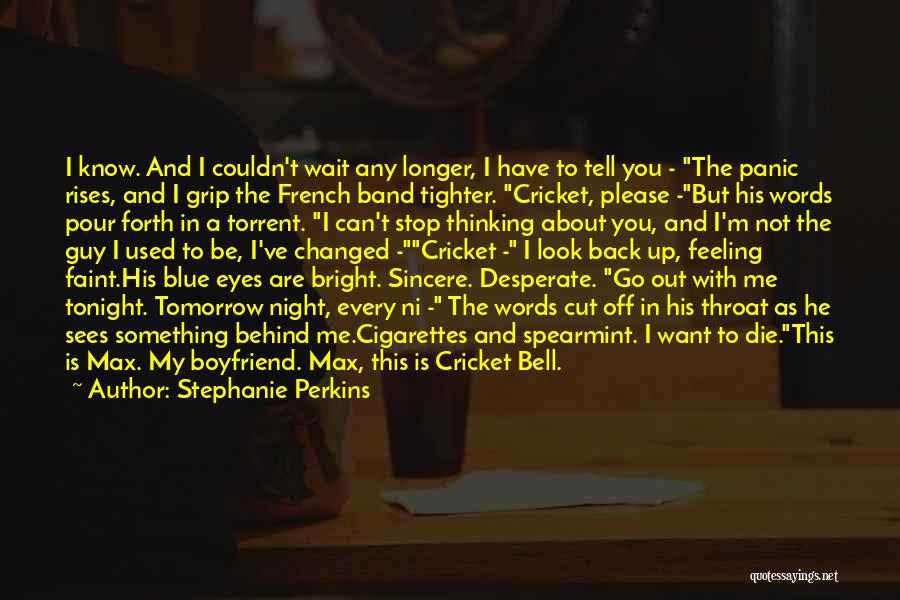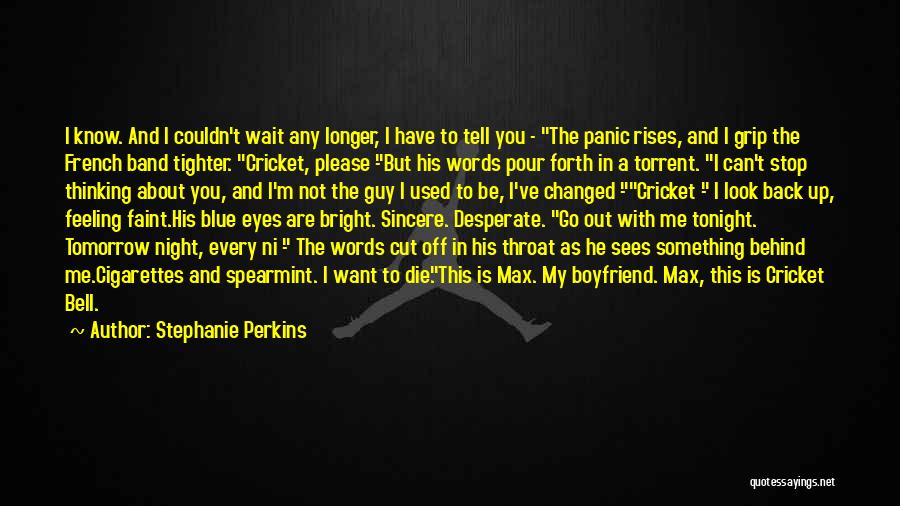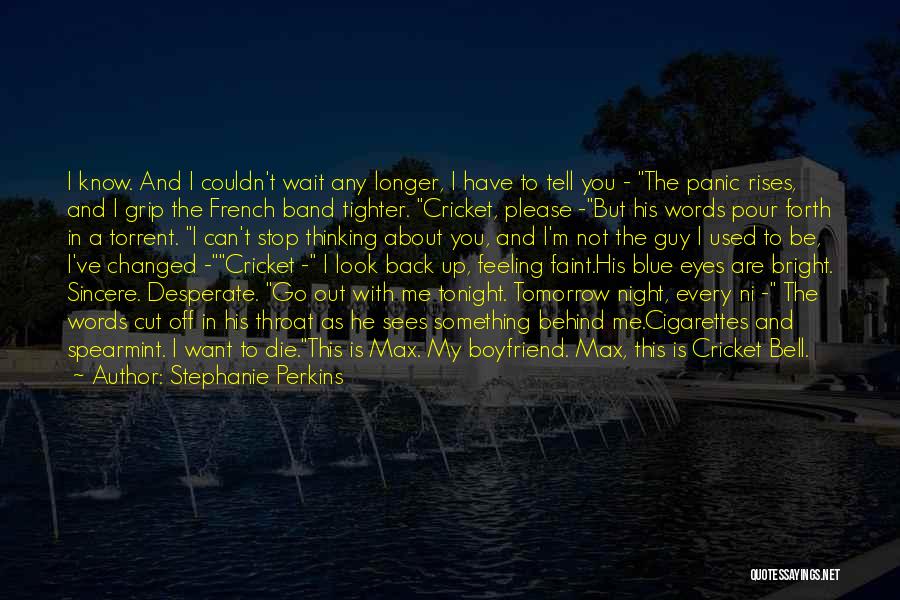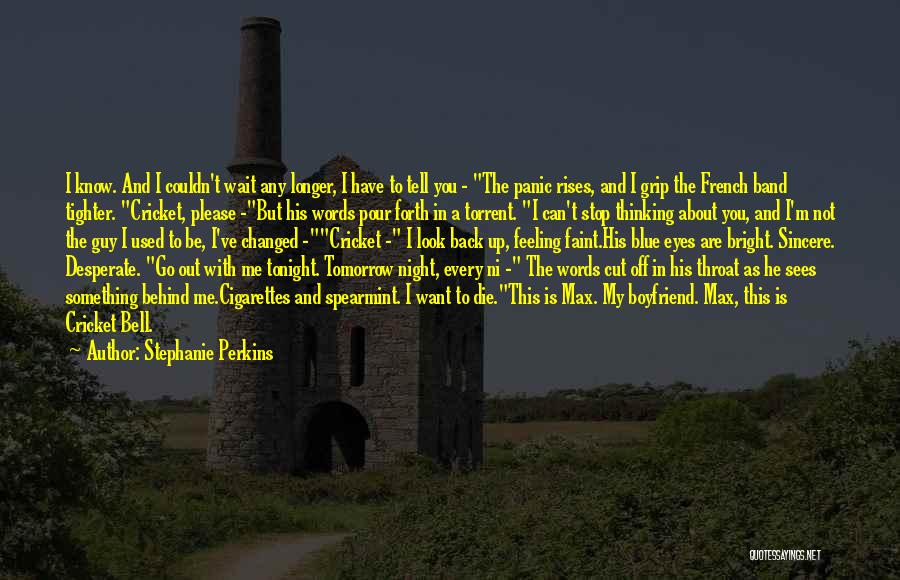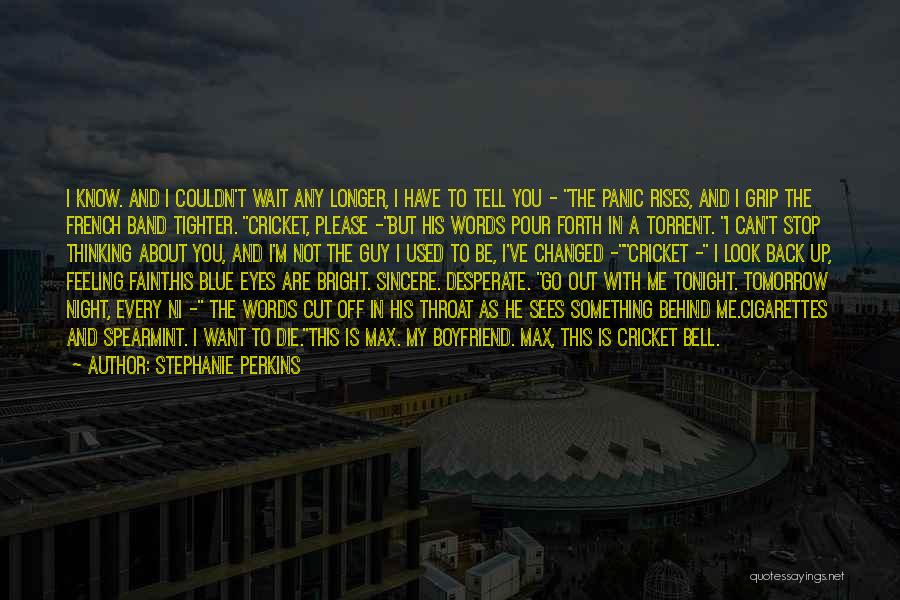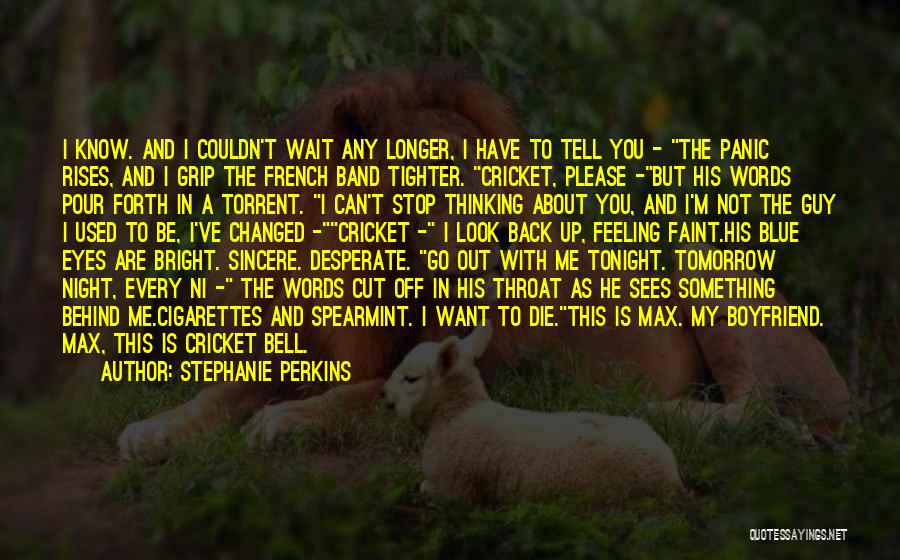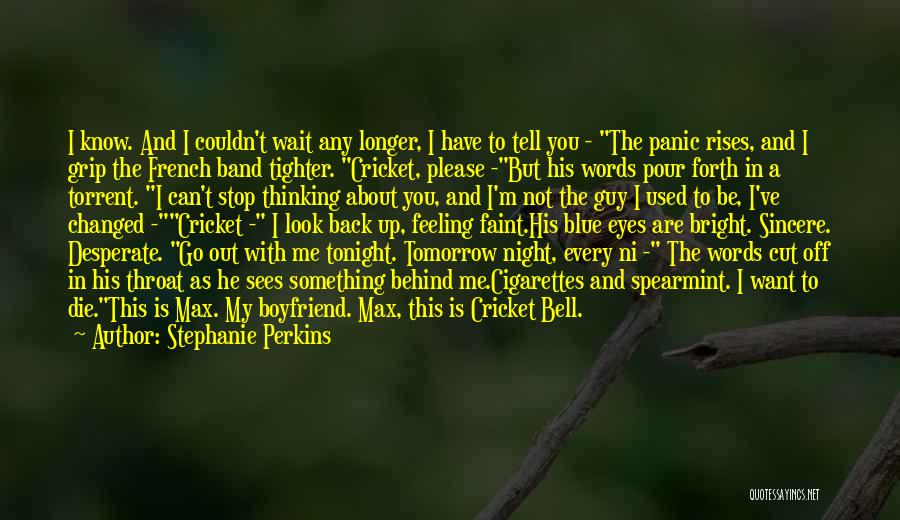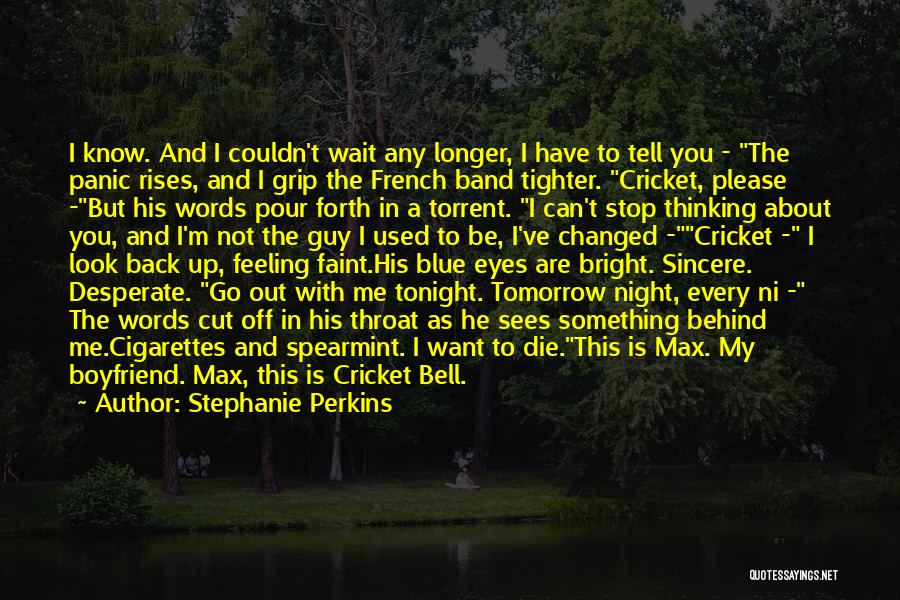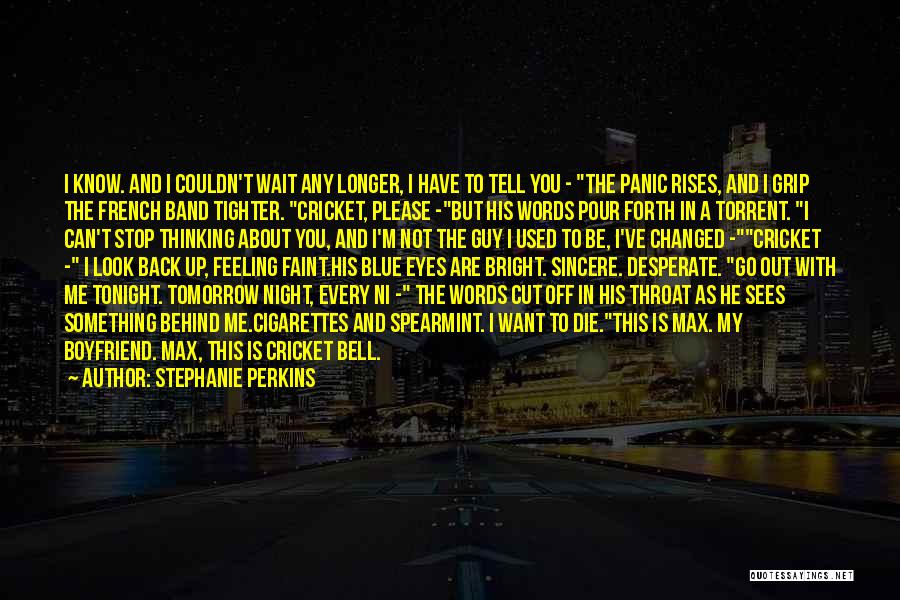 Related Authors
Related Topics