Sarah MacLean Quotes
I Did Not Think That You Would Come Today."
A Hint Of A Smile Played Across Her Lips. "I Confess, My Lord, I Did Consider Avoiding The Visit."
"And Yet, Here You Are."
Her Cheeks Pinkened As She Dipped Her Head, Shyly. "We Have A Bargain."
When He Replied, His Voice Was Quieter, More Thoughtful. "Indeed. We Do.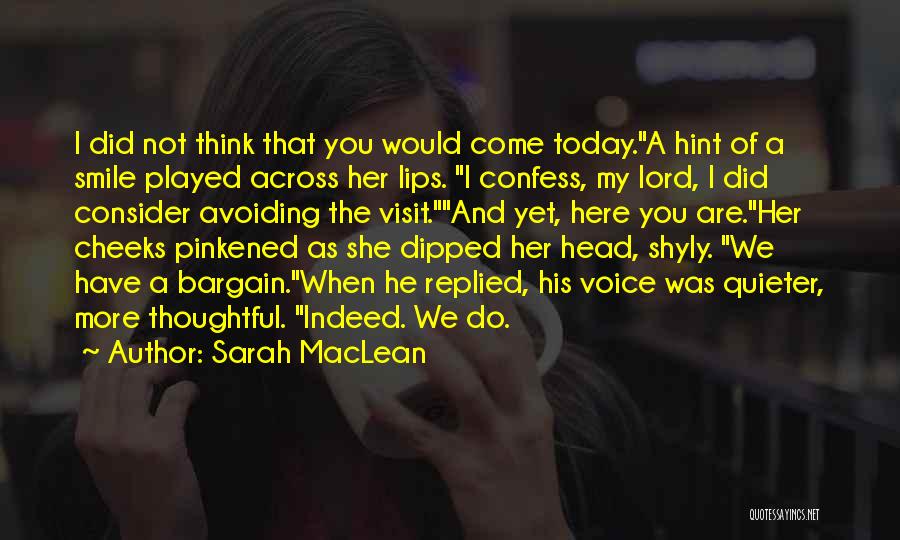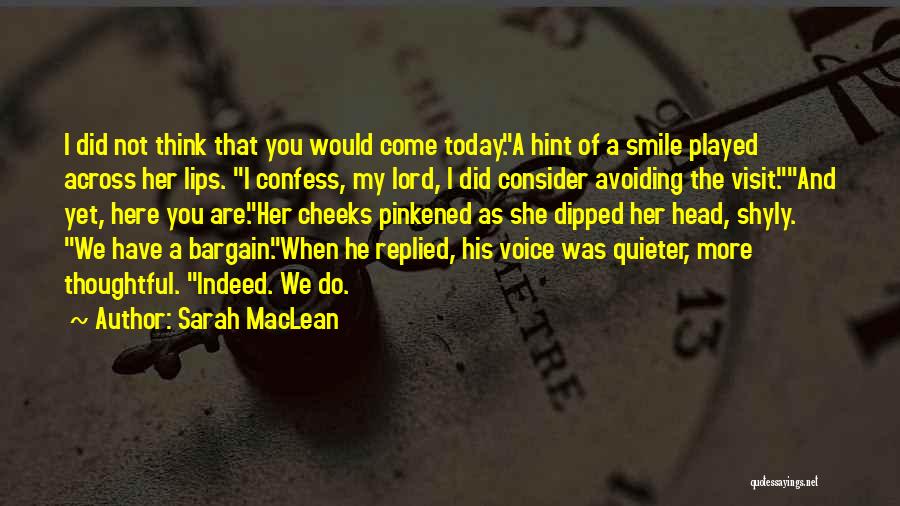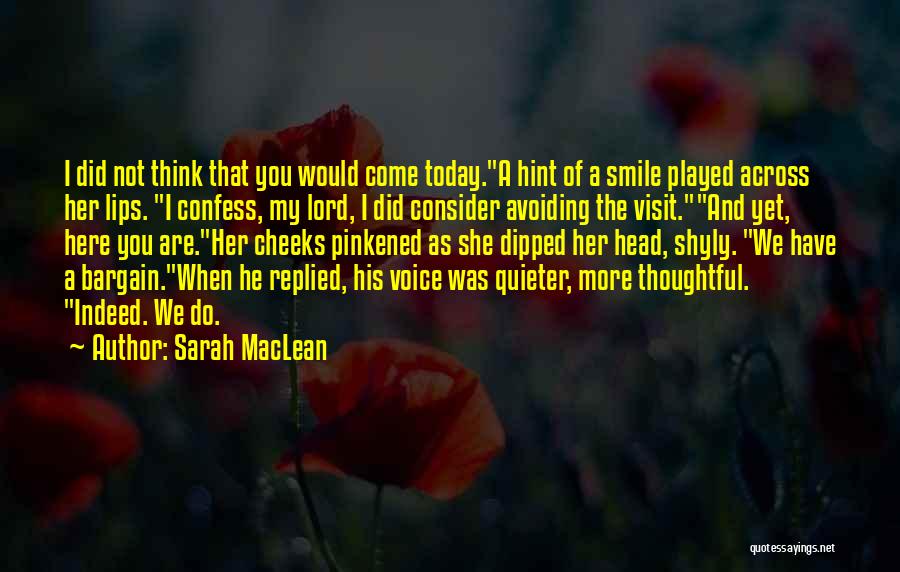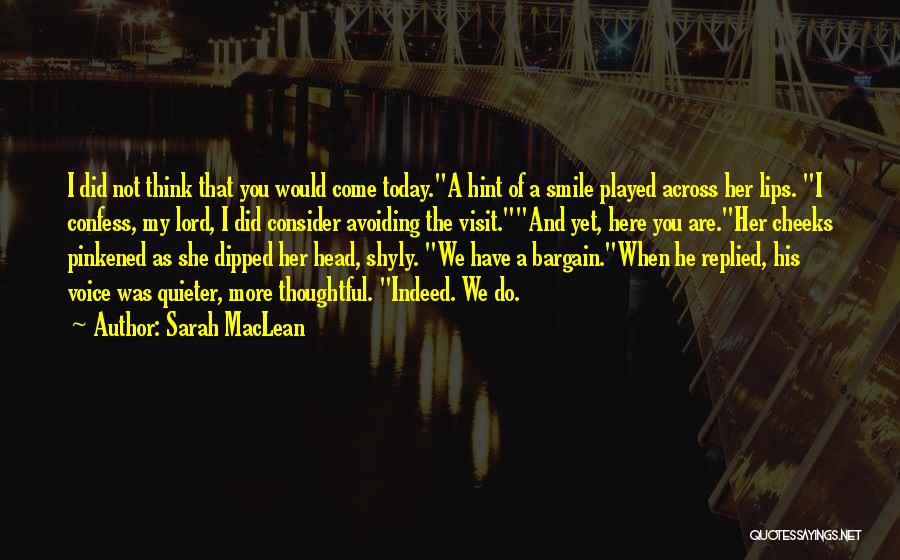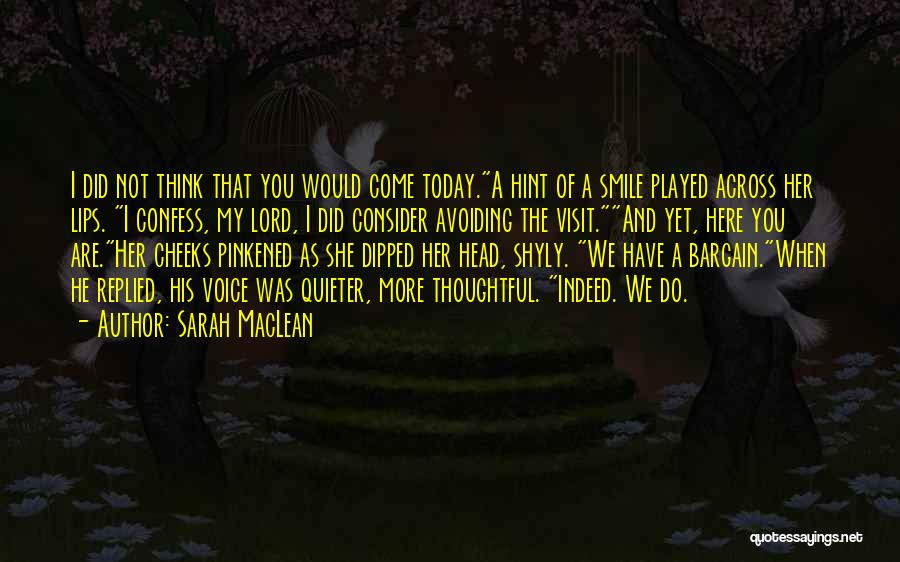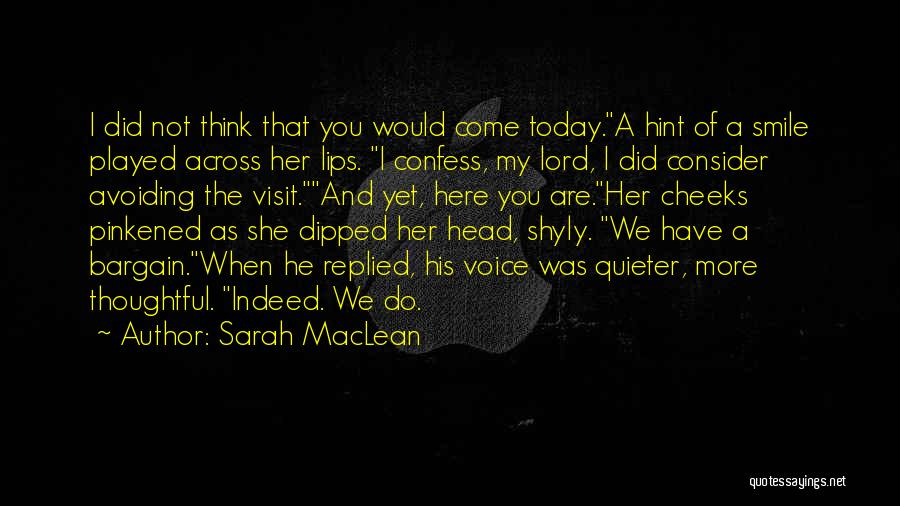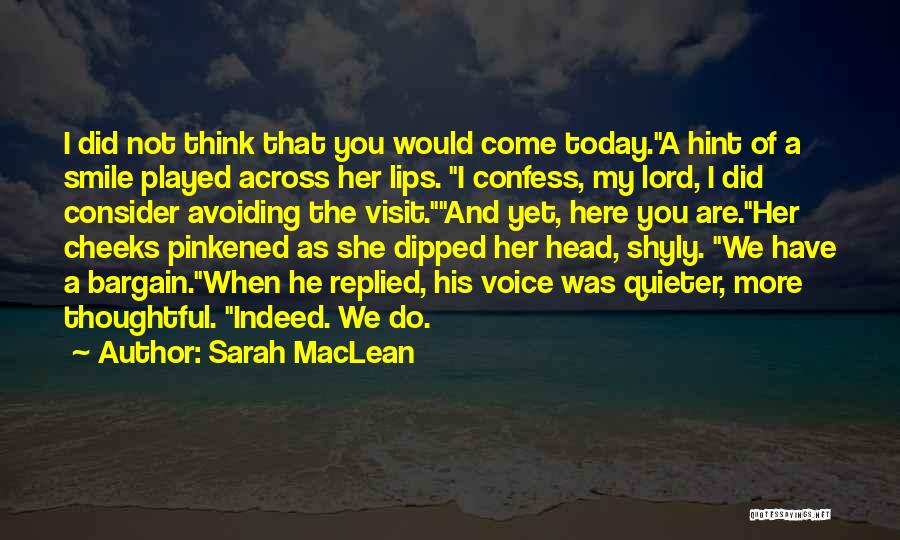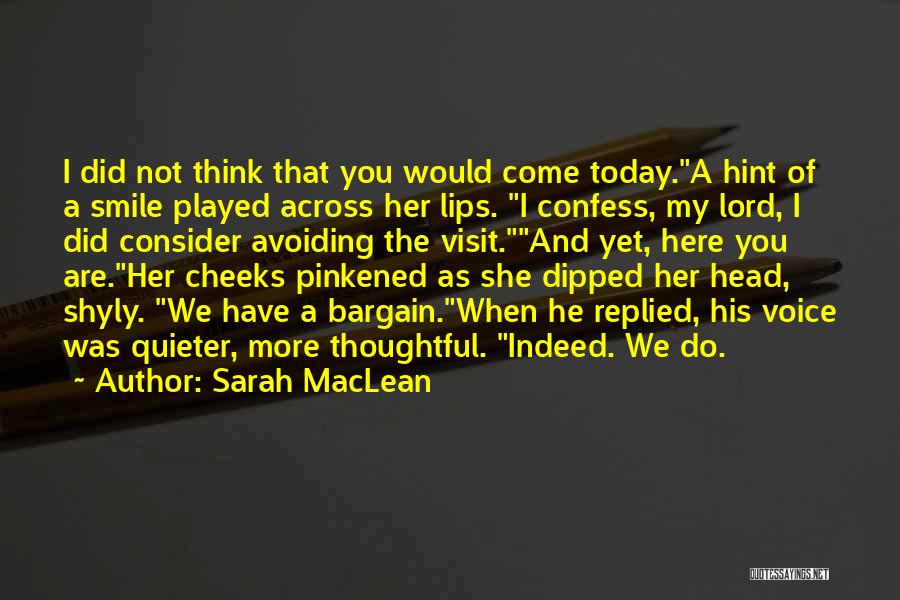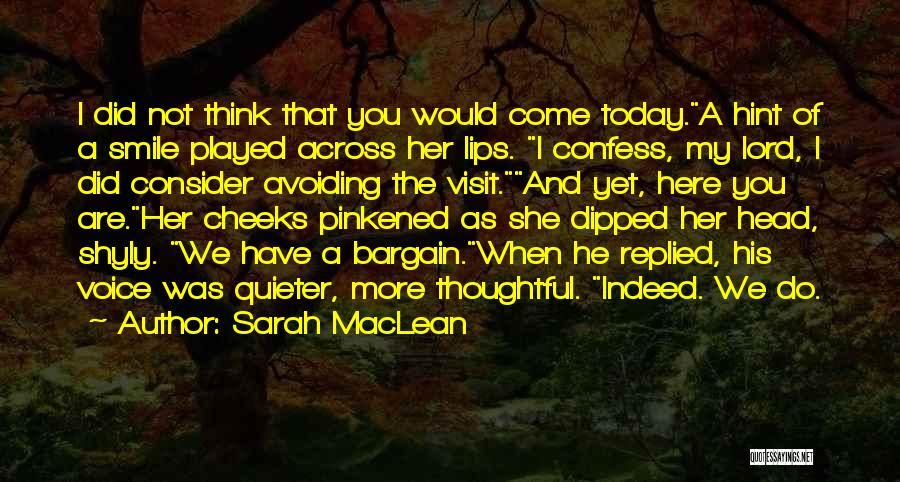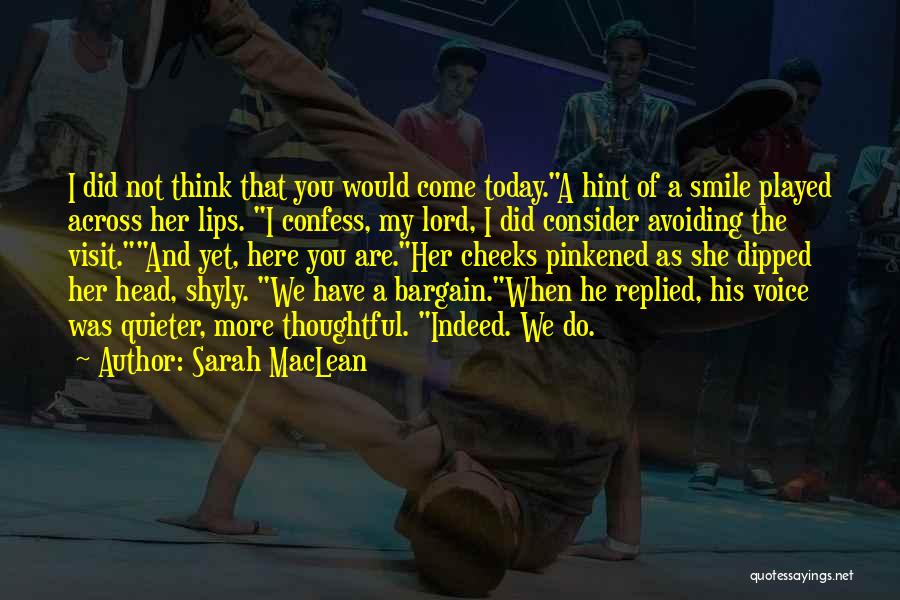 Related Authors
Related Topics