Brian McClellan Quotes
I Believed It Had Been Long Enough That Kresimir Would Never Return. I Believed It Was Time For Change. I Thought All Of Rozalia's Concerns Were Foolish, And That Julene Was Living In The Past. I Believed We Were Alone."
"My People Have Never Been Alone," Mihali Said. "The Others May Have Left. I Did Not.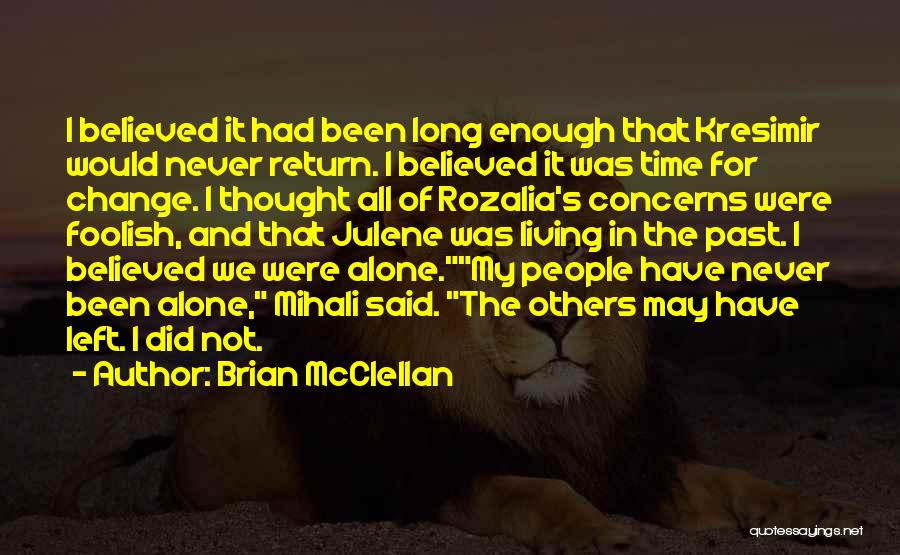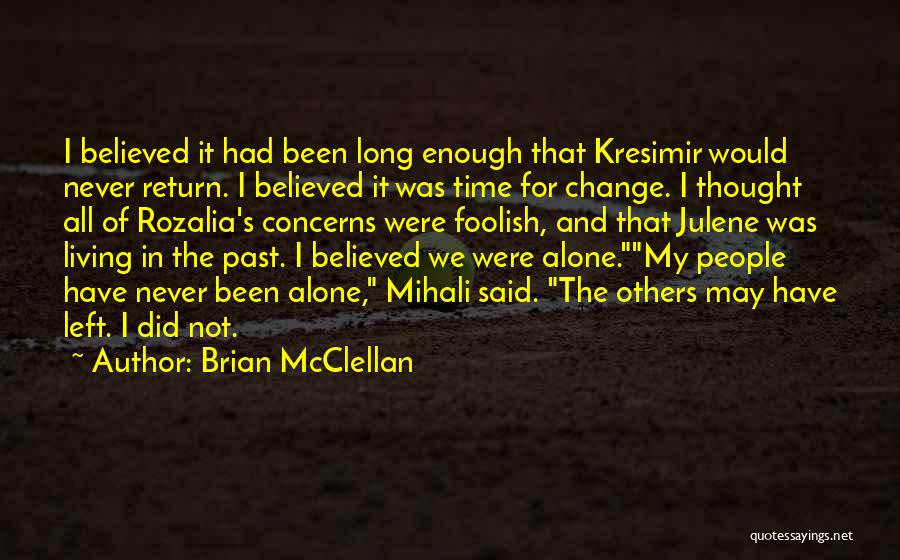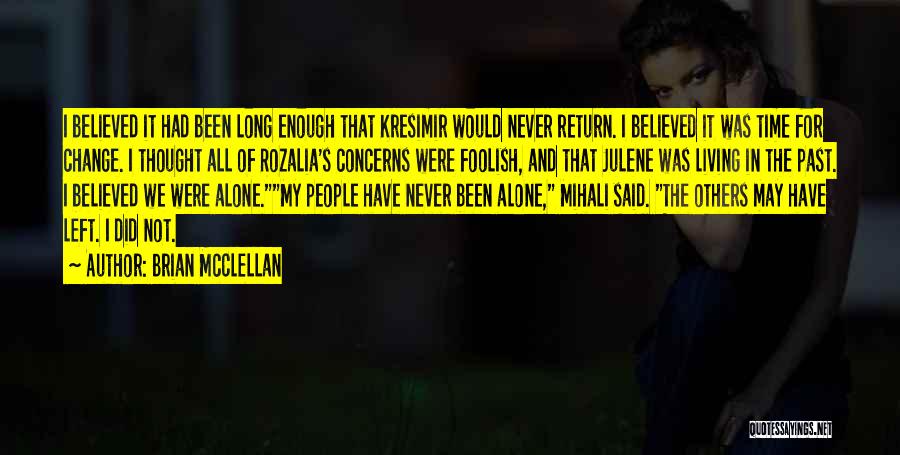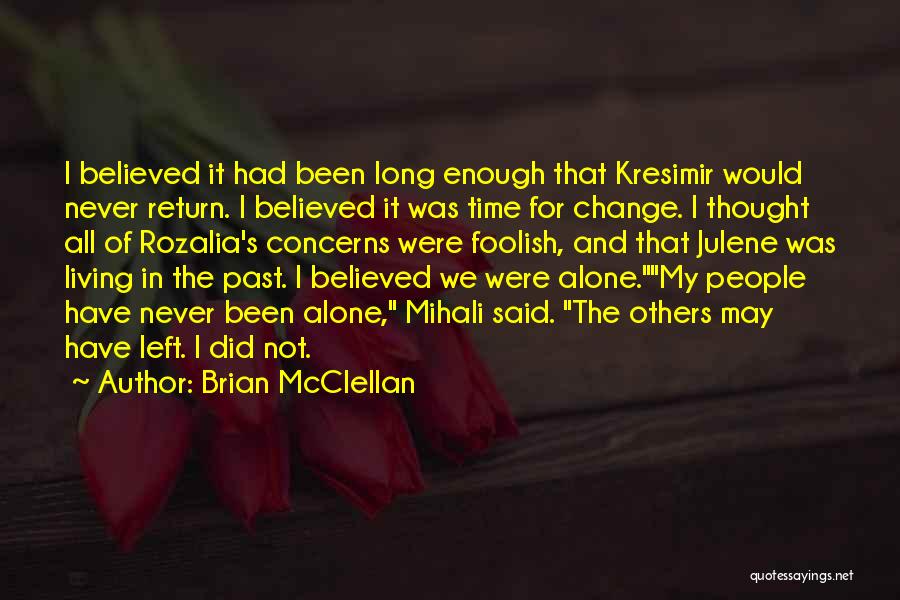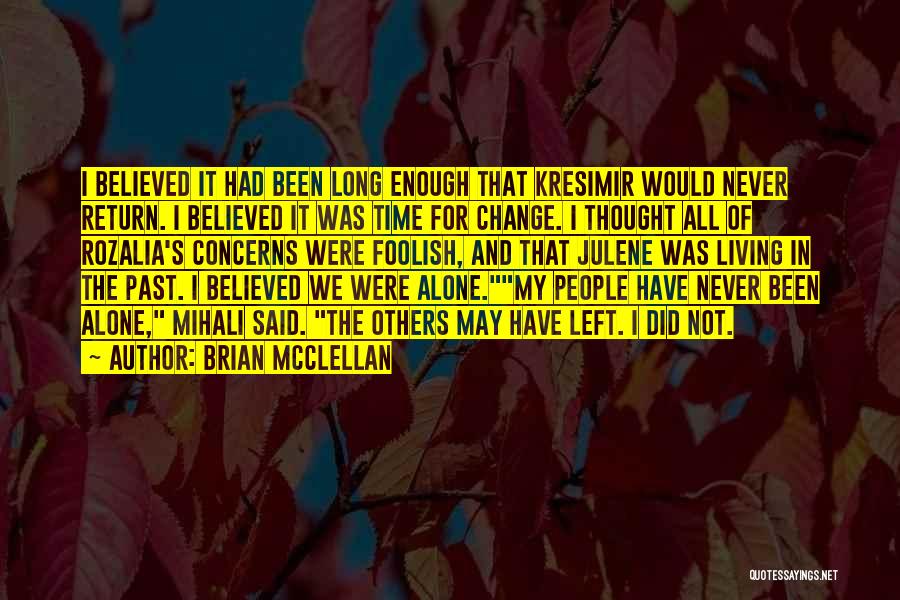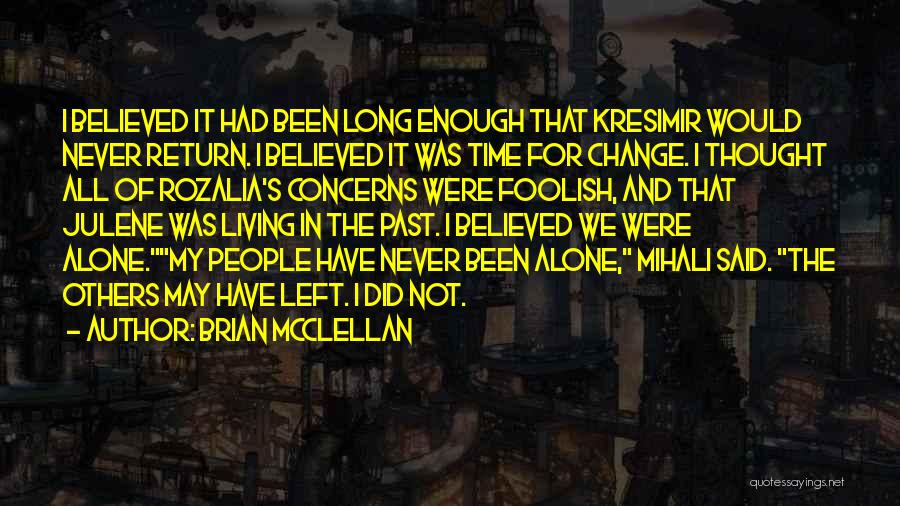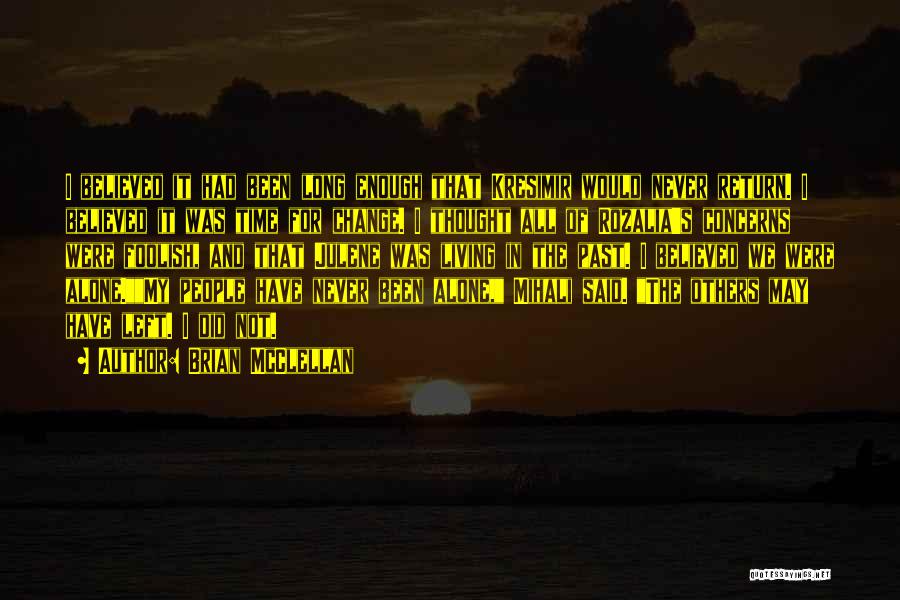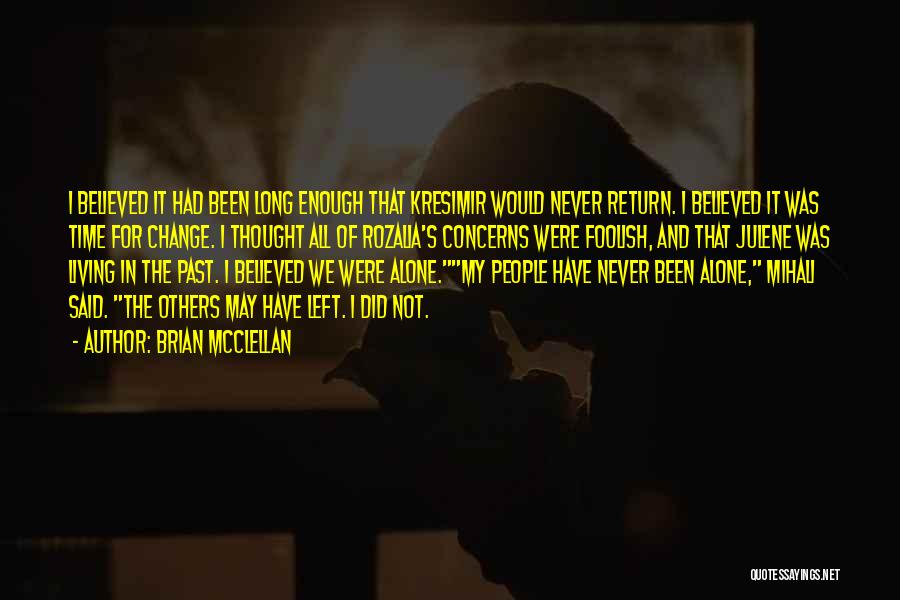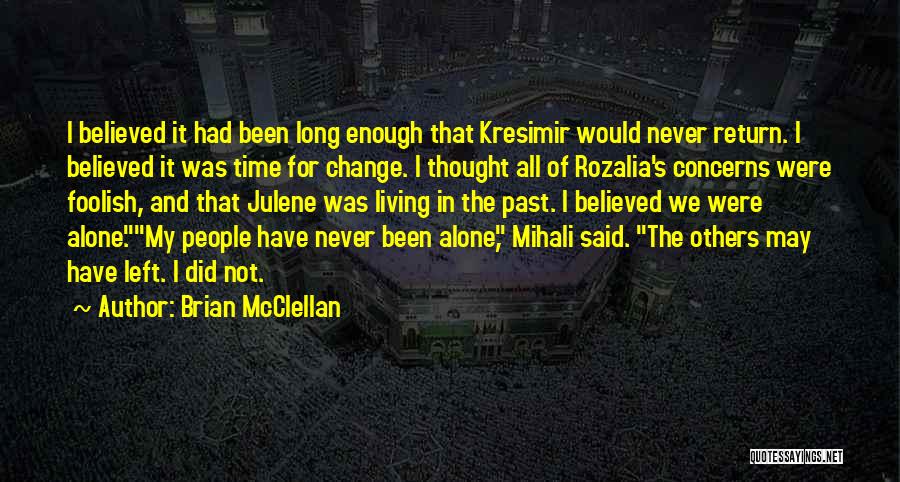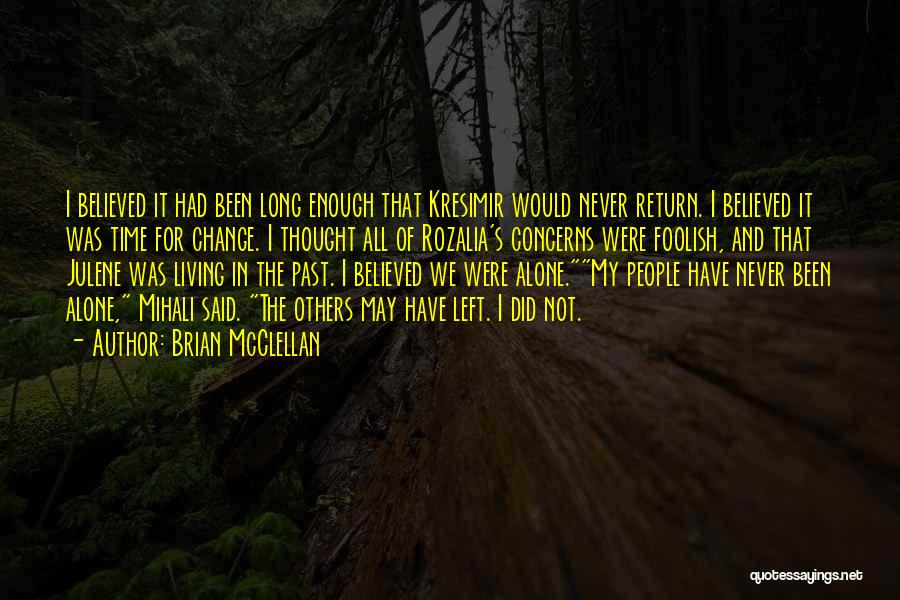 Related Authors
Related Topics