Michelle Franklin Quotes
He's Going To Kill Me," Peppone Murmured, His Jaw Drooping, "or At Least Send Out The Order To Have Someone Take Care Of Me. Well," With A Sigh, "might As Well Get Rid Of This Body Before The Others Wake Up." He Canted His Head And Mused To Himself. "Maybe I Should Carve It Up First."
"At Long Last," Bartleby Cried, Raising His Eyes And Wringing His Hands, "somebody Who Has No Regard For Collective Conscience And General Morality. Oh, Happy, Happy Morning!"
"Take Care, Peppone," Danaco Laughed, "if You Have So Little Regard For Life And The Creatural Condition, Bartleby Will Attach Himself To You And Never Leave You For A Moment.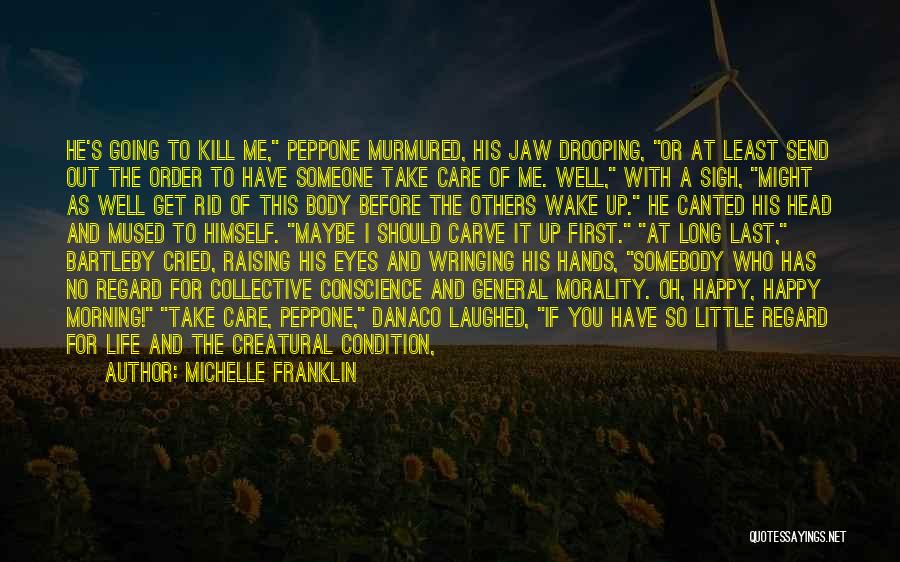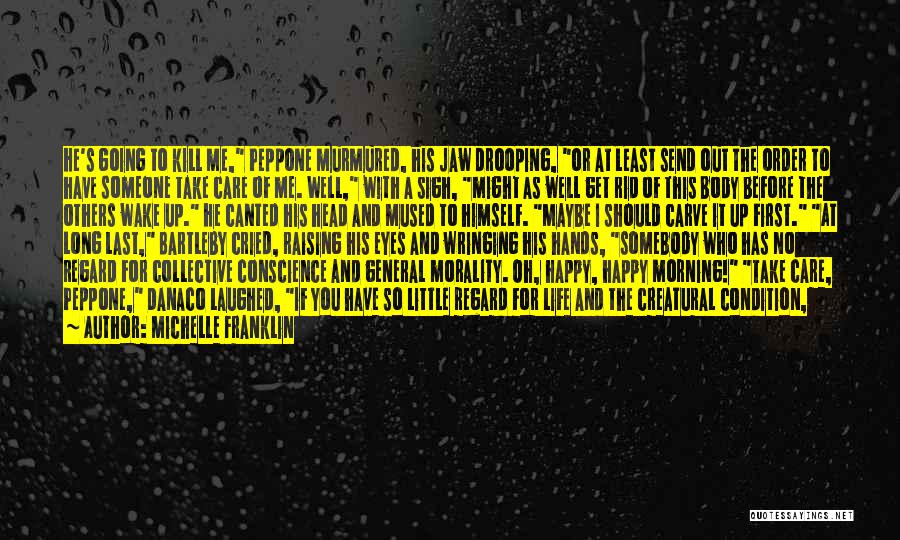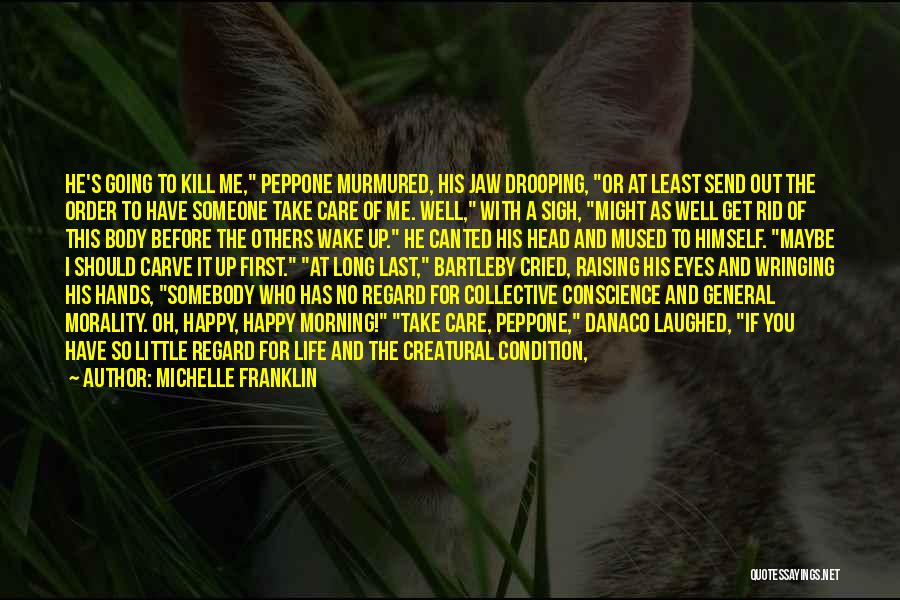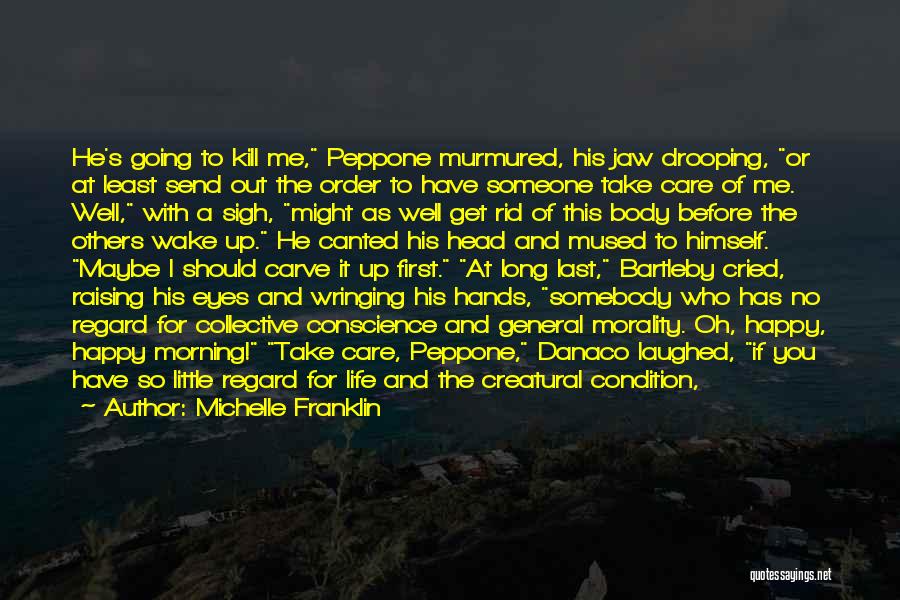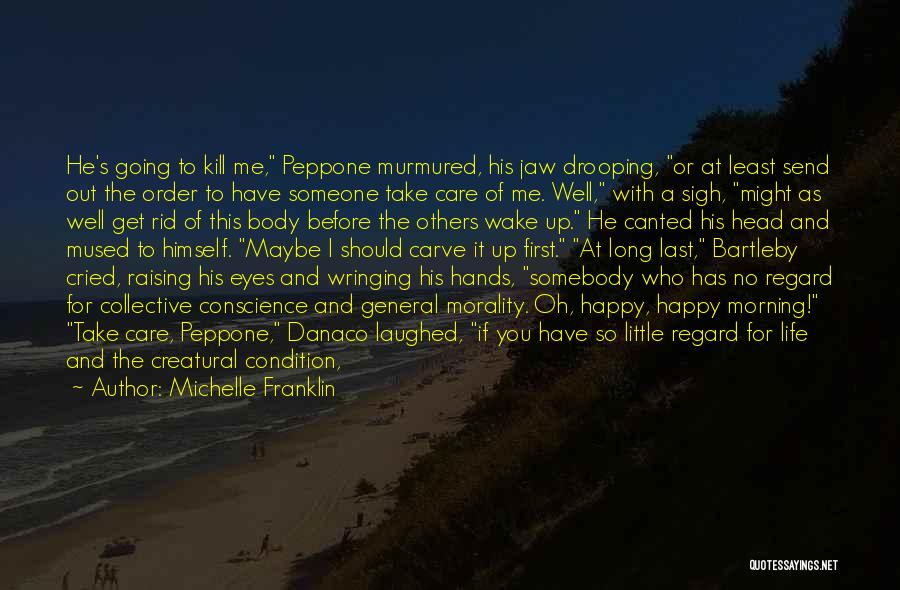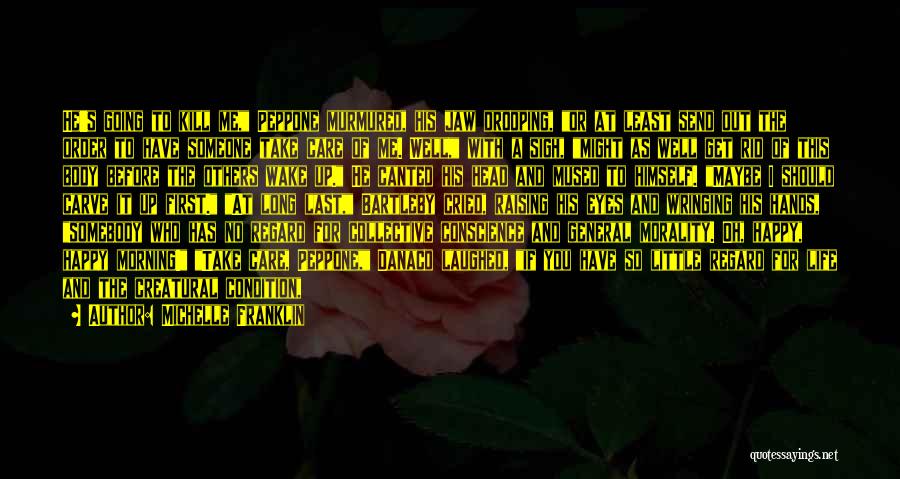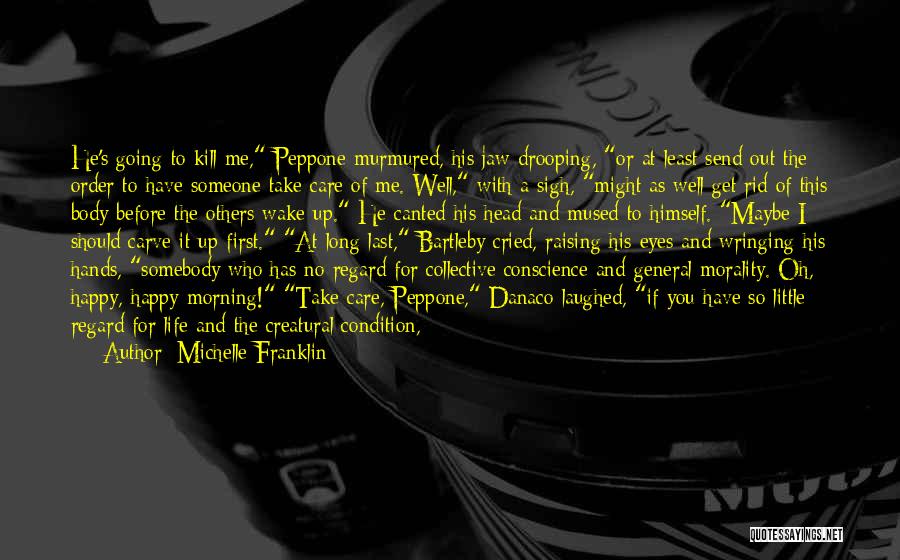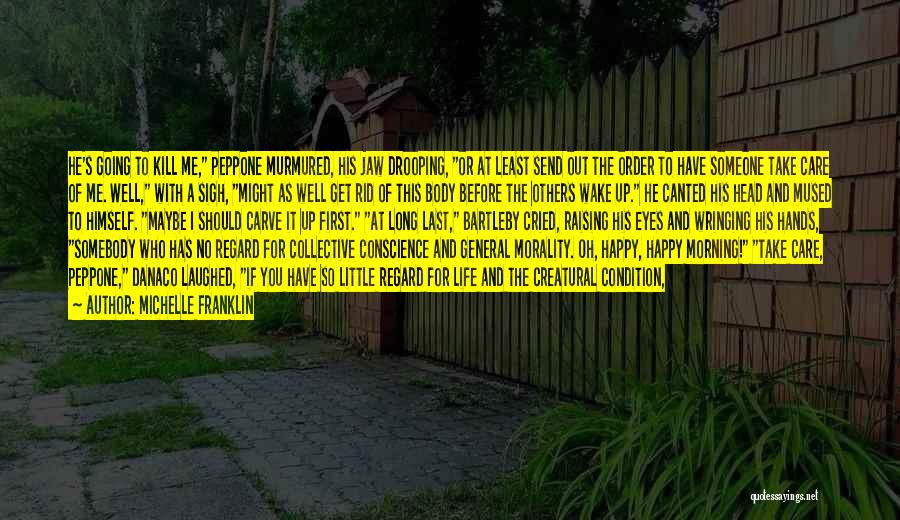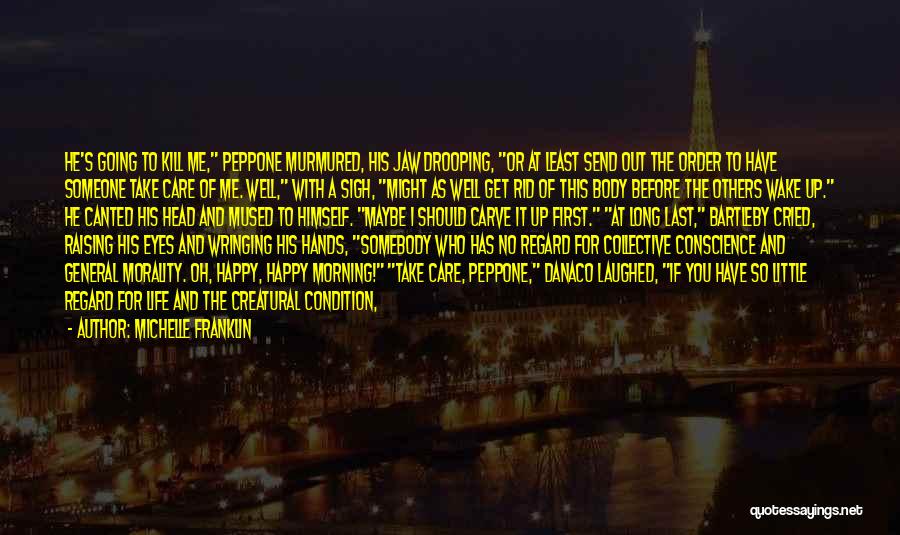 Related Authors
Related Topics