Charlaine Harris Quotes
Fiji, I'm Betting You Don't Drink A Lot," He Said, Trying To Suppress A Smile.
"I Don't," She Confessed. "How Did You Know?"
"Just A Lucky Guess."
"You Think He'd Like My Phone Number?"
"Feej, That Guy Is Tough As Nails, And He's Not Only Been Around The Block, He's Run A Marathon. He Could Eat You For Breakfast," Olivia Said, Half Smiling.
"And Wouldn't That Be A Great Way To Wake Up?" Fiji Said, With A Broad Wink. Manfred Laughed; He Couldn't Help It.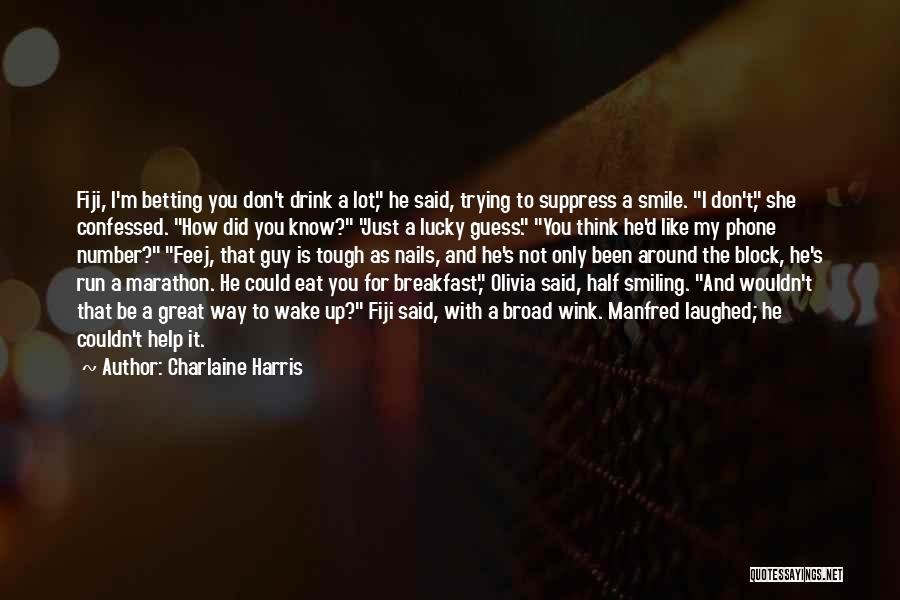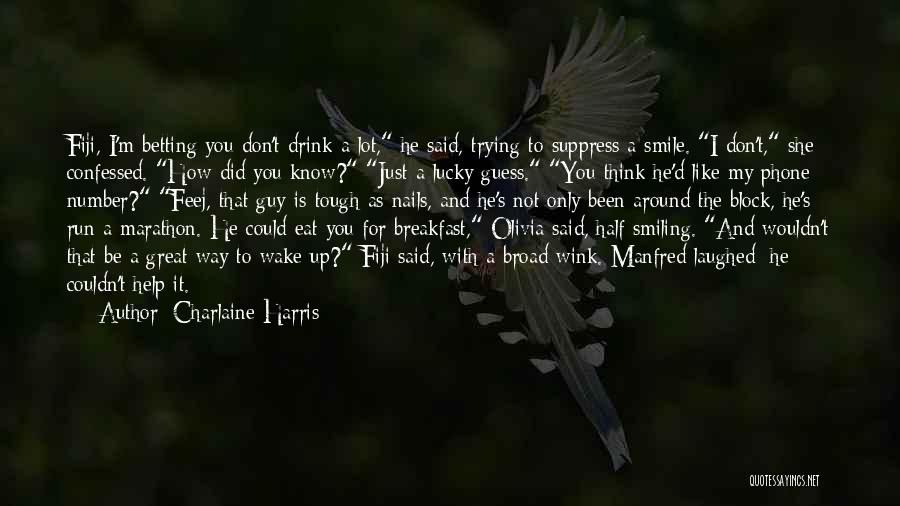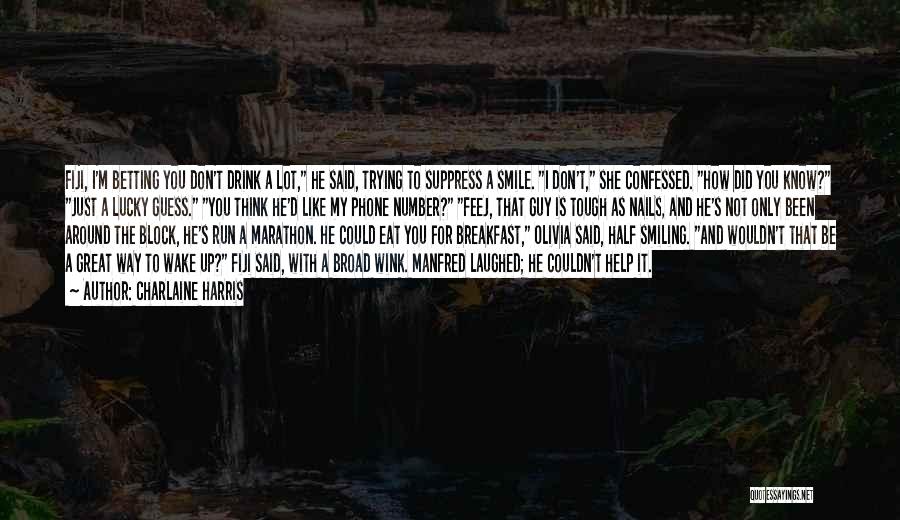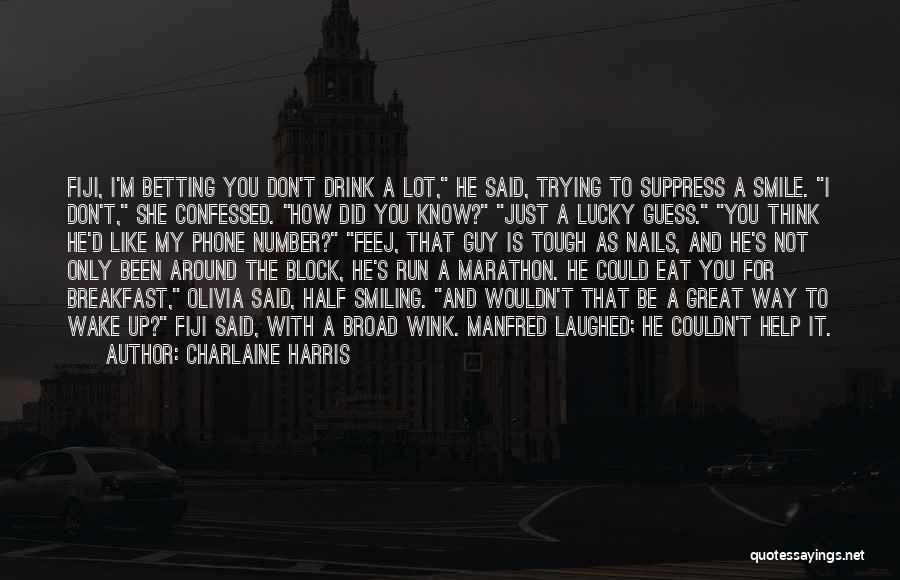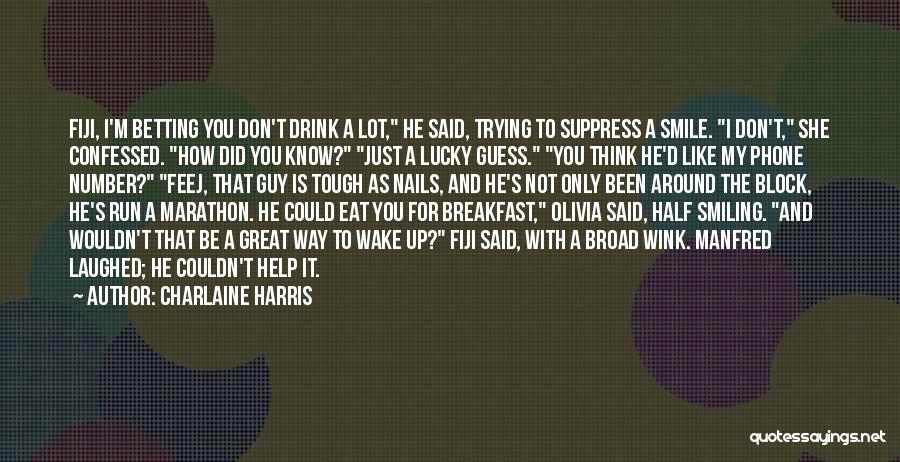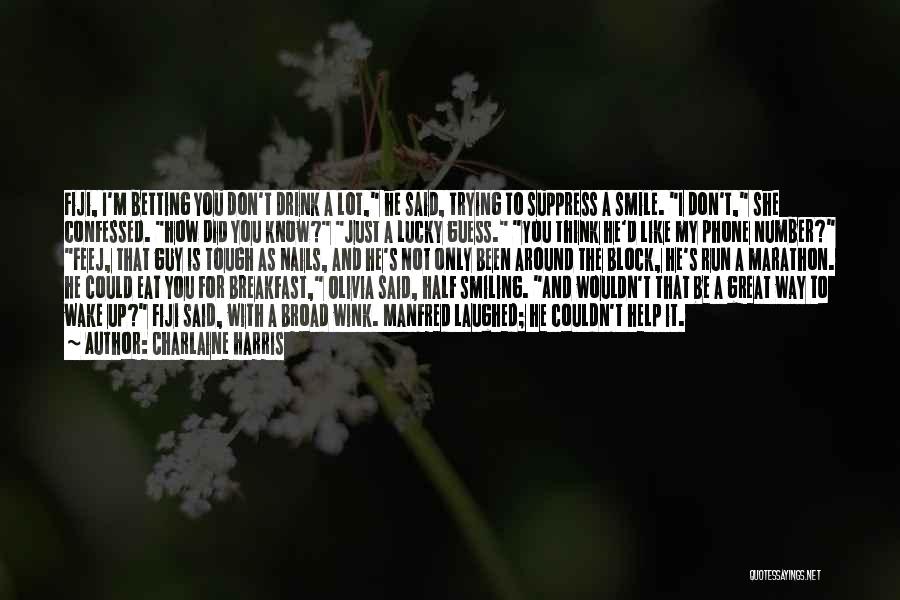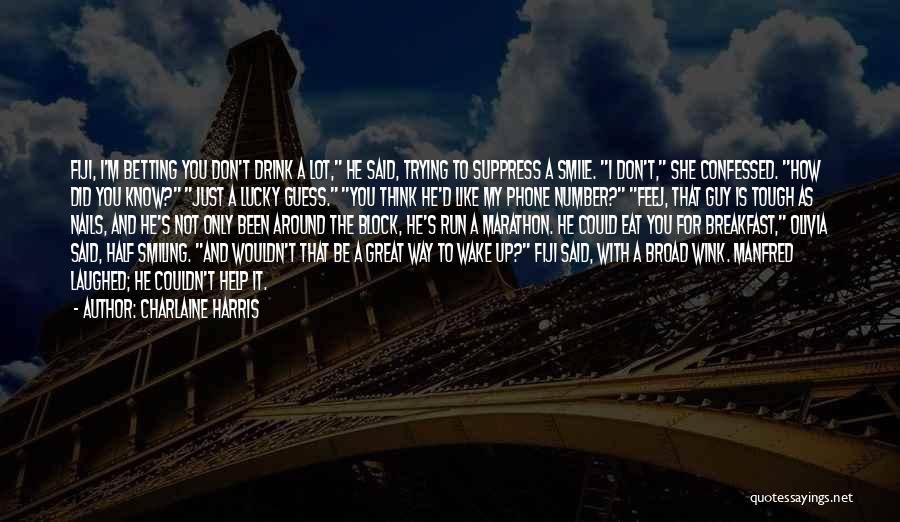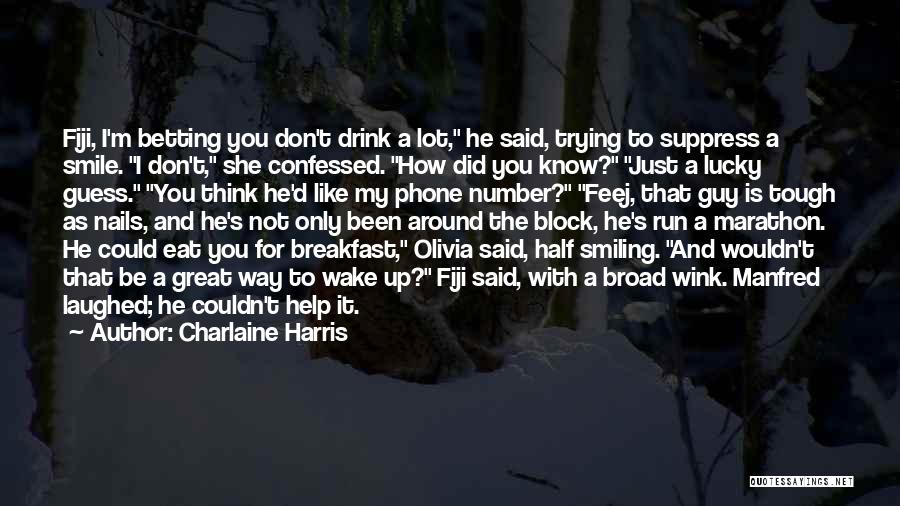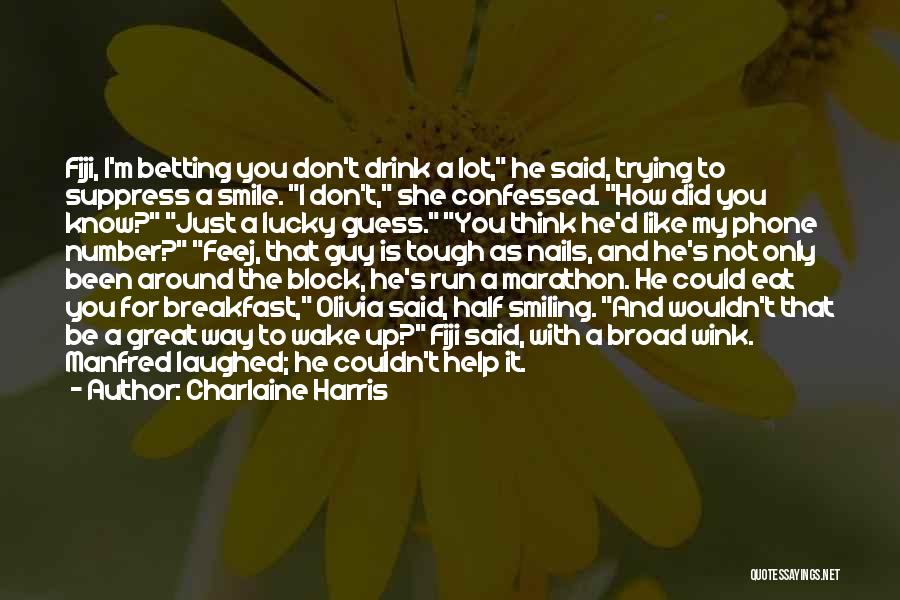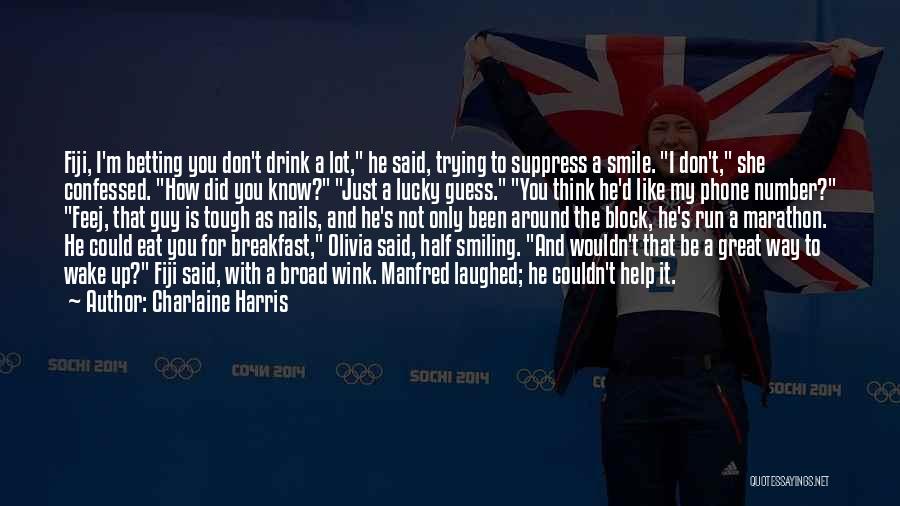 Related Authors
Related Topics