David Ault Quotes
Decide.

Take One Of The Most Unsettling Things You Feel Exist In Your Life And Decide.

Decide To Meet It With Love And Understanding.
Decide To Meet It With A Proactive Spirit That Believes That A Solution, An Ease, A Peaceful Resolve Rests In The Meeting.

Prepare Your Heart For What It Feels Like To Be Joyous Over The Result. Give Life To This Solution With Your Breath.

Let Any Fear Be A Helpmate, Let It Actually Support And Lift You To An Awareness That Your Next Opportunity For Growth Is Revisiting You Through This Present Unsettling Because You Are Now More Than Capable And Authentically Ready To Meet It.

Learn And Value The Lesson And Transcend Its Repetitive Nature.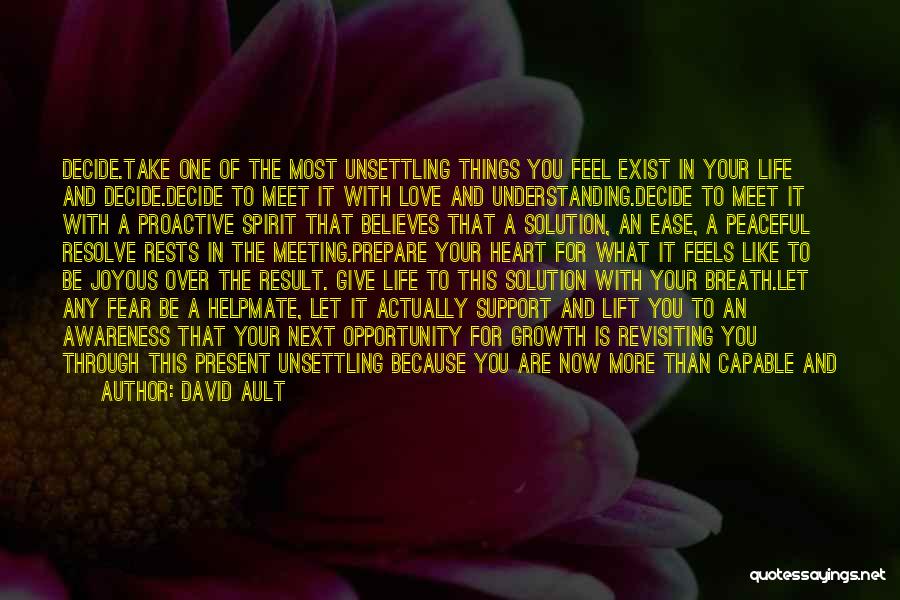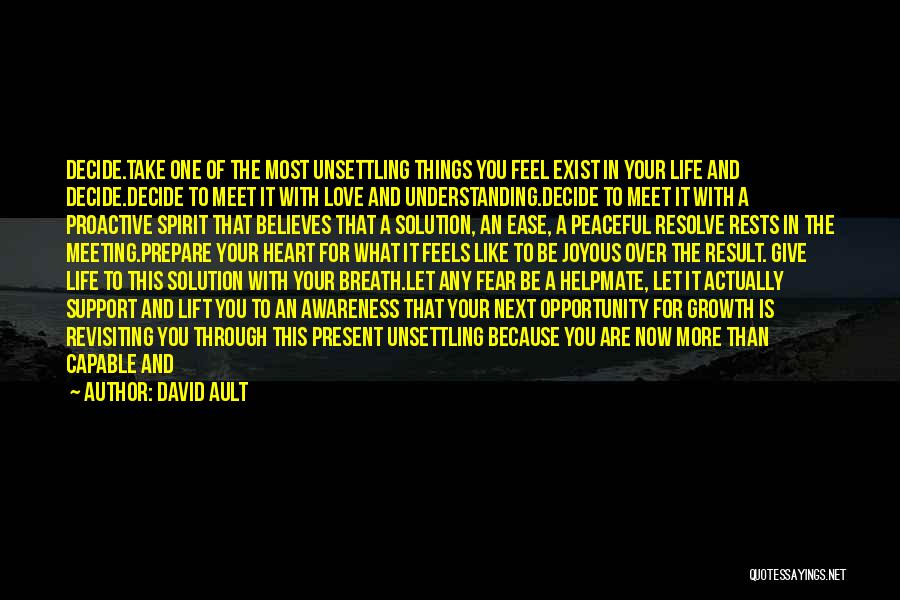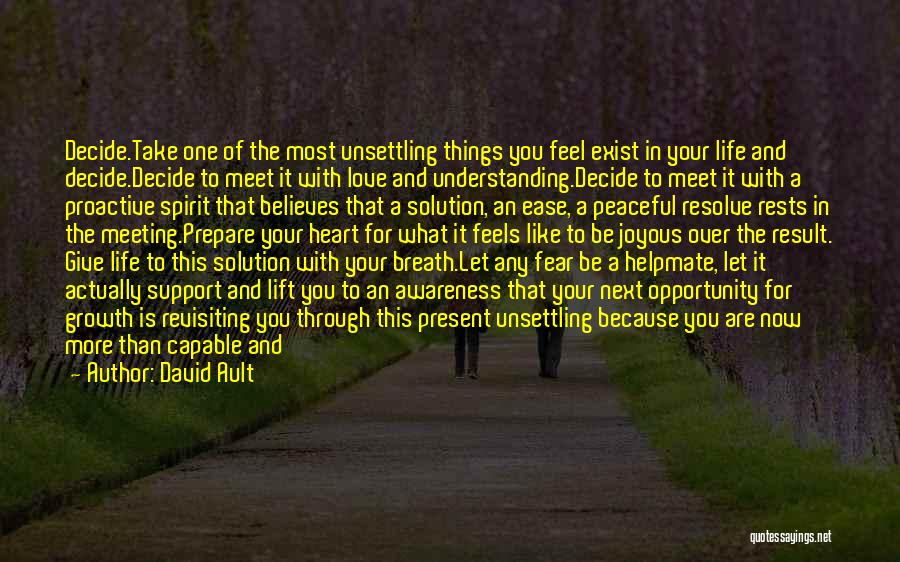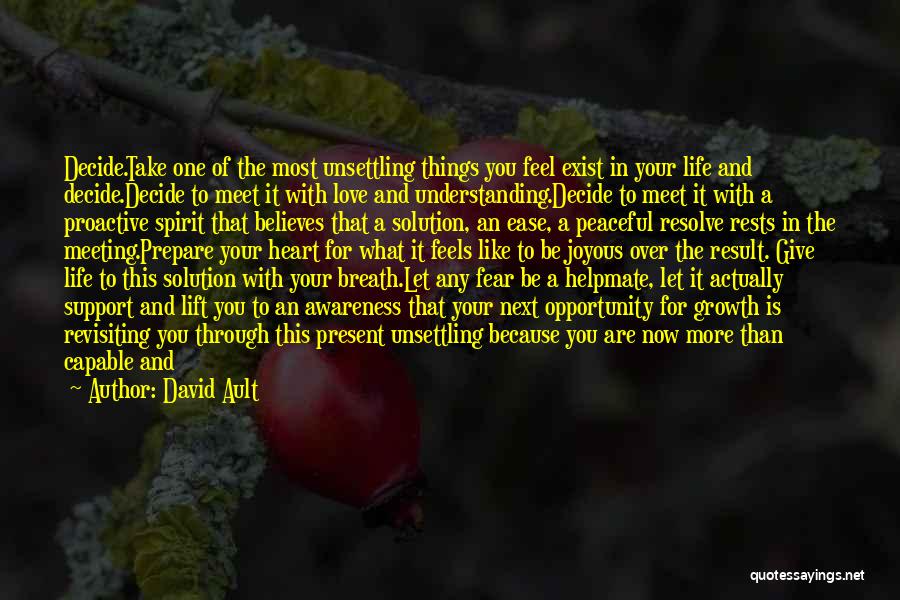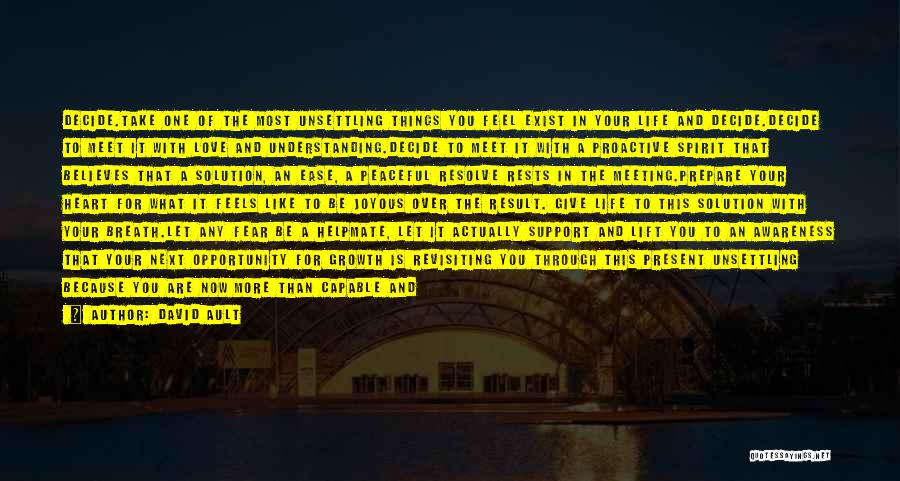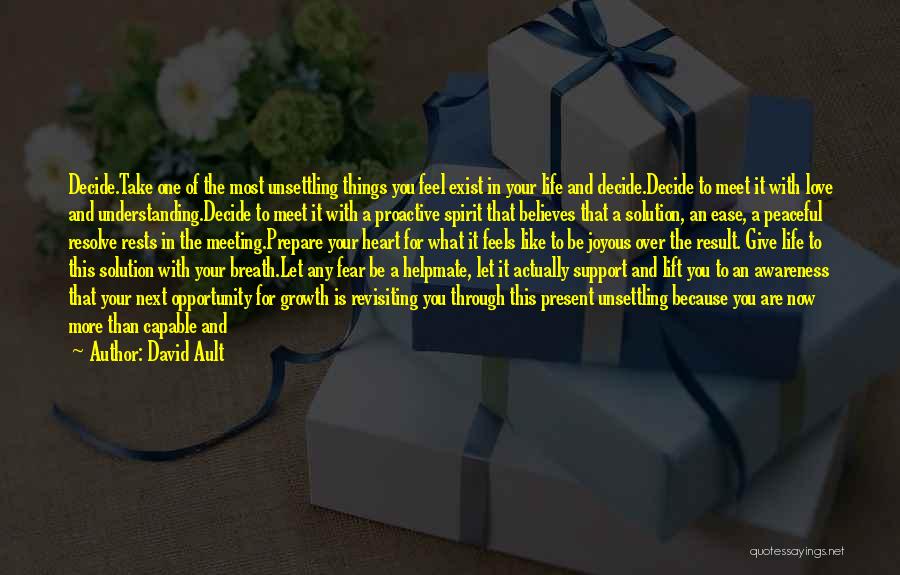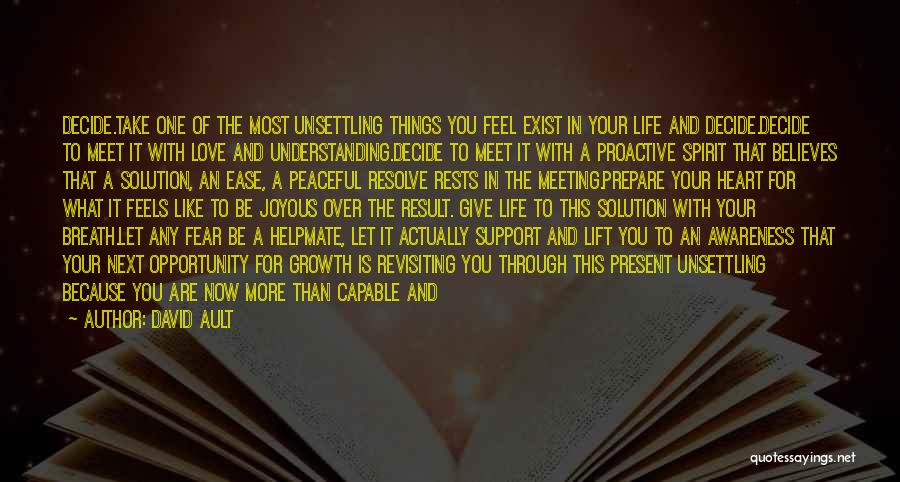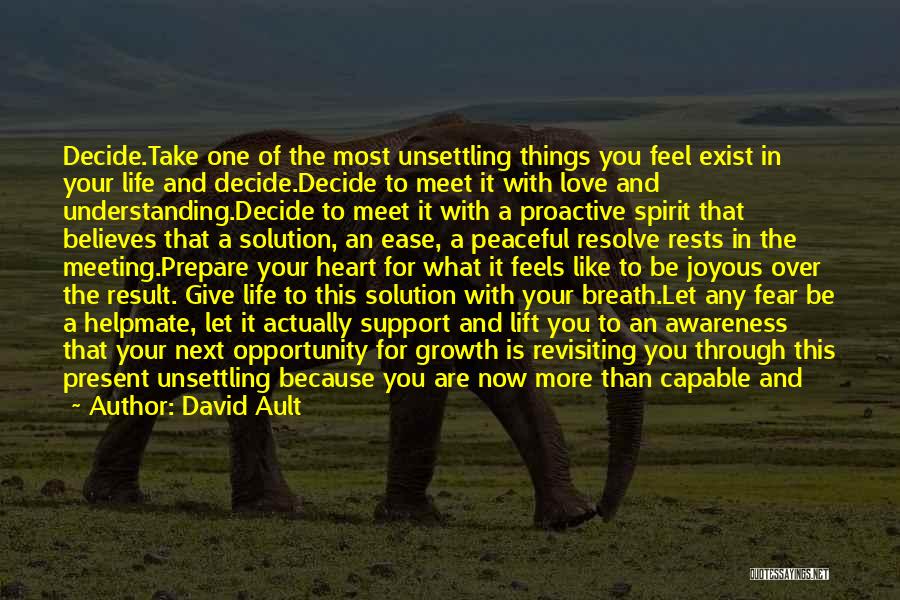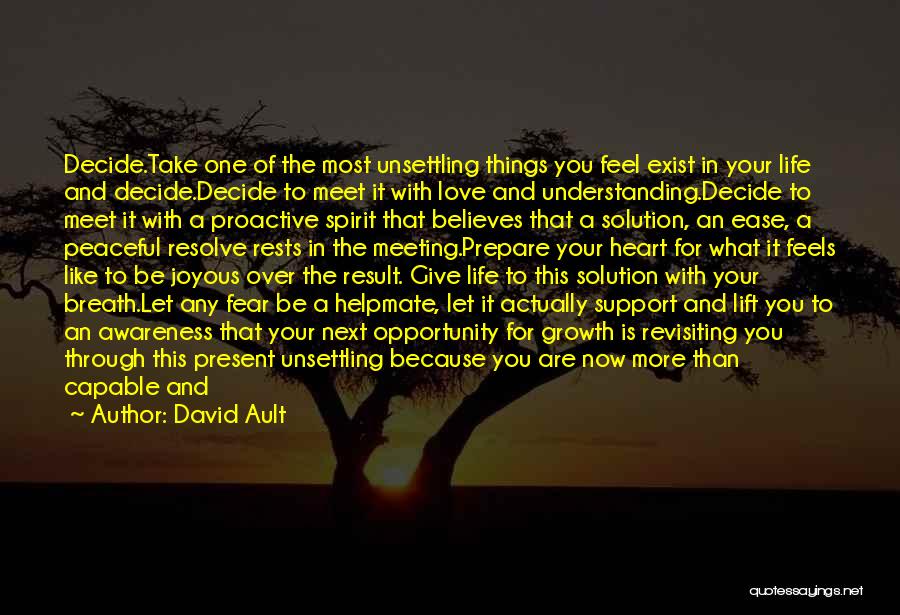 Related Authors
Related Topics