Devon Monk Quotes
Dad Pressed Against My Mind. Please, Allison. Let Me, Just This Once, Hold My Son.
I Shouldn't. Nothing Good Ever Came From Letting My Father Have His Way. But I Could Feel His Love For This Baby. And Even If He Couldn't Love Me, I Knew That At This Moment, Before The Baby Could Grow Up And Become A Disappointment To Him, He Truly Loved Him.
I Slowly Stepped Away From The Front Of My Mind, Letting Him Fill That Space, Letting Him Feel Through My Hands, See Through My Eyes.
"He's Amazing," Dad Said Through Me. "You're Amazing." He Looked Up At Violet, And She Smiled.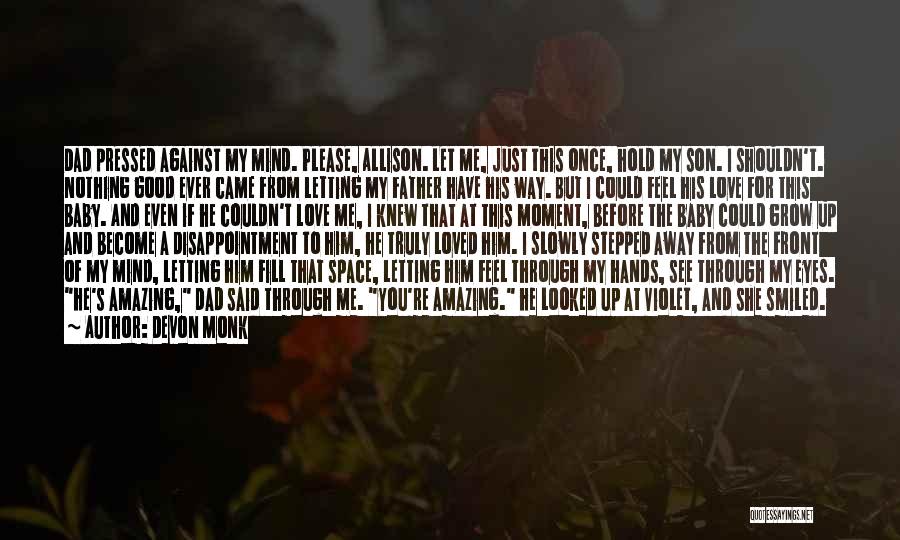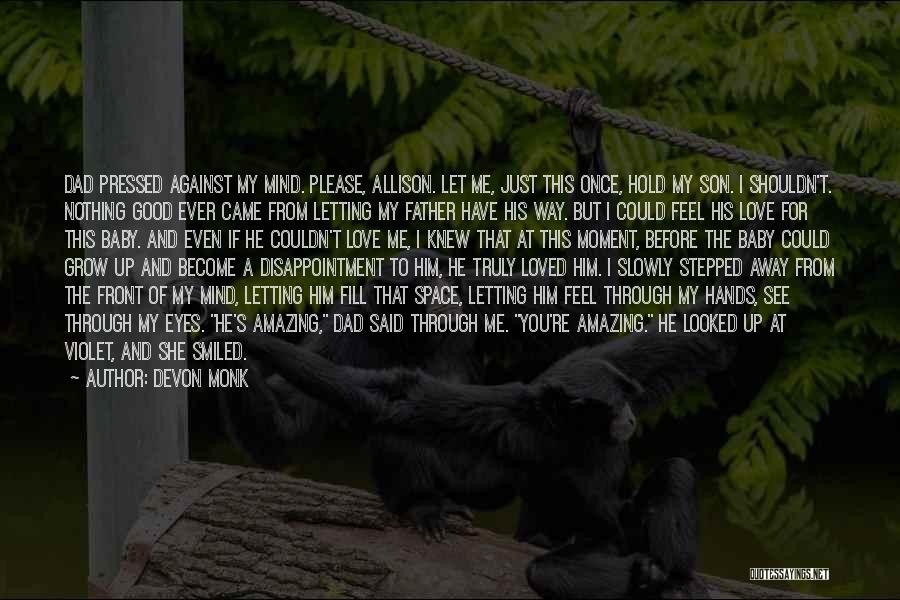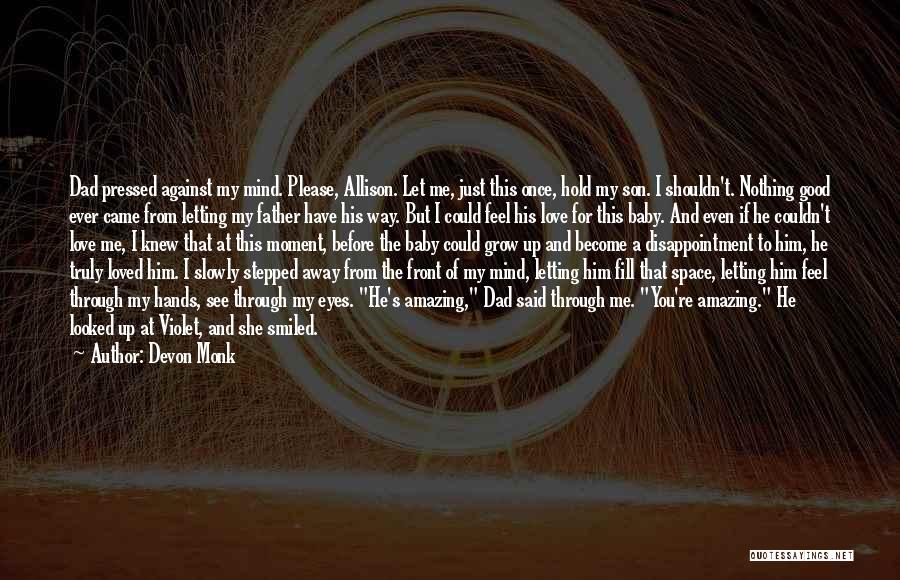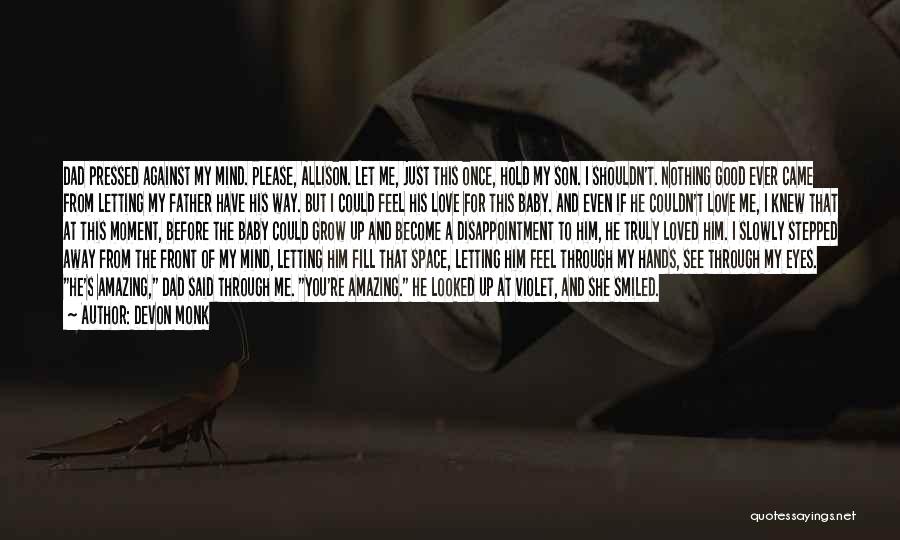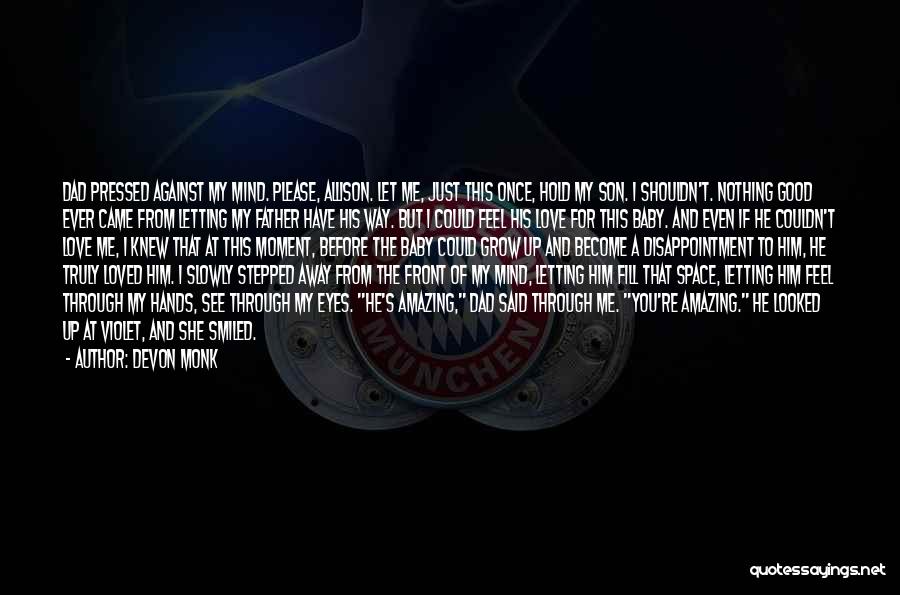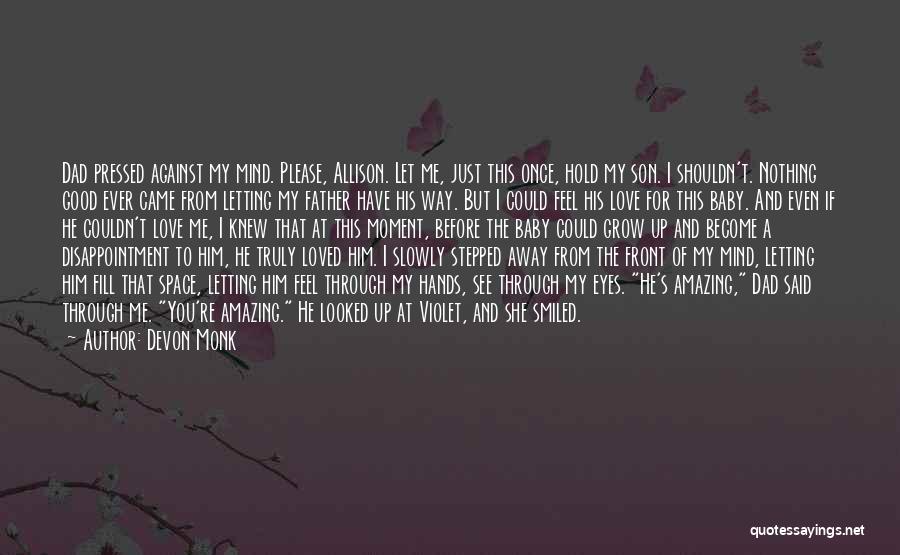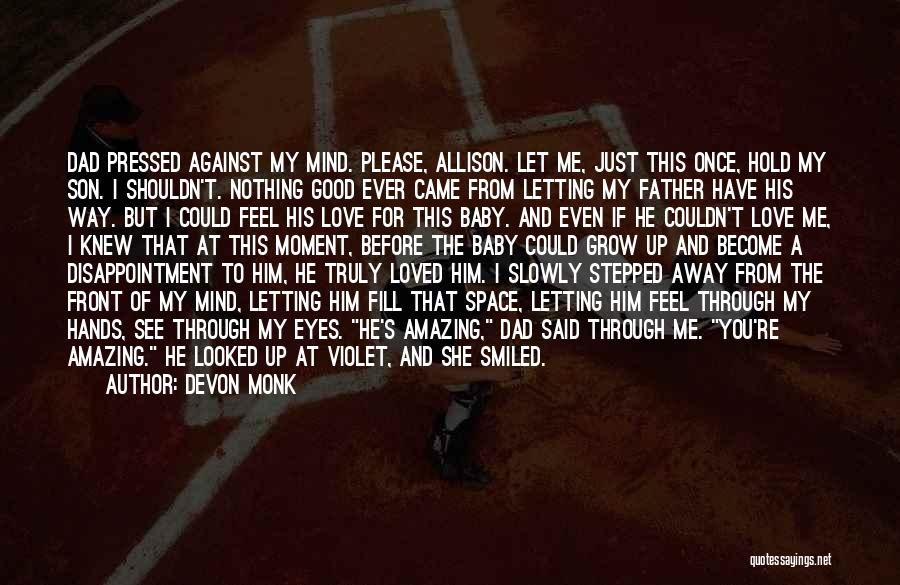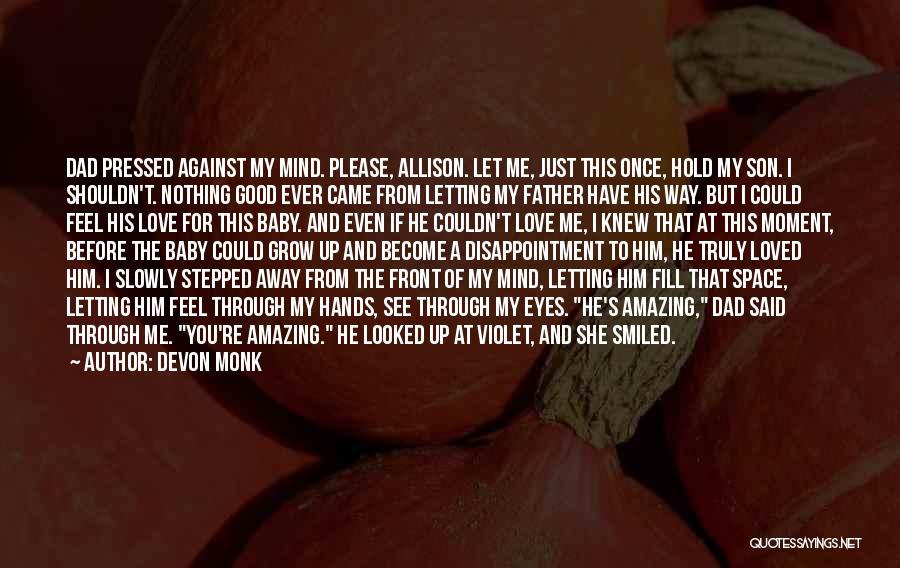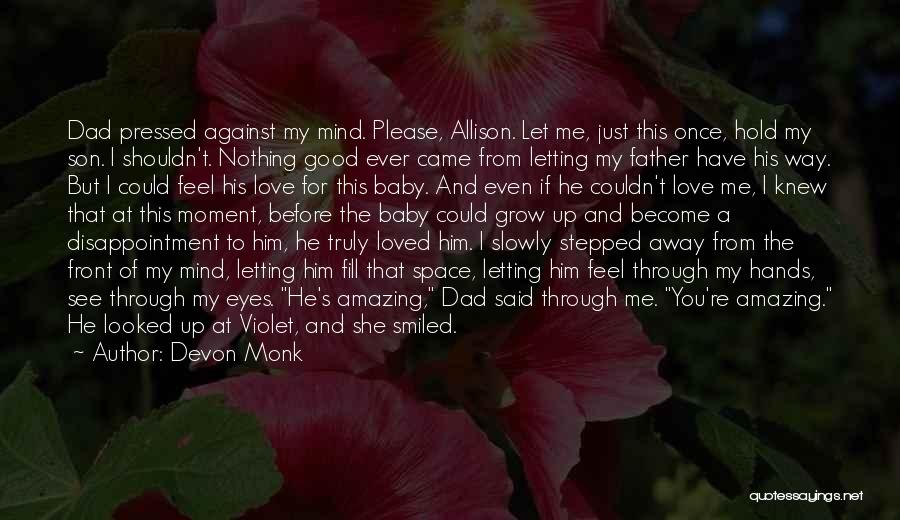 Related Authors
Related Topics