Tracy Anne Warren Quotes
Charles, A Footman Who Had Once Worked On His Father's Farm And Who Loved Animals, Appeared And Came Over To Help Her Prepare Dishes Of Boiled Chicken And Brown Rice For The Cats And Dogs Waiting Eagerly At Their Feet.
When Guests Were Staying, Charles Often Assisted With The Care Of Her Furry Brood. Without Asking, He Set To Work, Even Taking A Few Moments To Gather Fresh Meat Scraps For Aeolus, Her Wounded Hawk, And Cut-up Apple And Beetroots For Poppy, A Convalescing Rabbit Who Had An Injured Leg. He Gave Her Several More Apple Quarters For The Horses, Who Got Jealous If She Didn't Bring Them Treats As Well.
Once All Her Cats And Dogs Were Fed, Esme Set Off For The Stables, Laden Pail In Hand, Burr Trotting At Her Heels. She Stopped Along The Way To Chat With The Gardener And His Assistant, Who Gave Her Some Timothy Grass, Comfrey And Lavender To Supplement The Hay She Regularly Fed Poppy.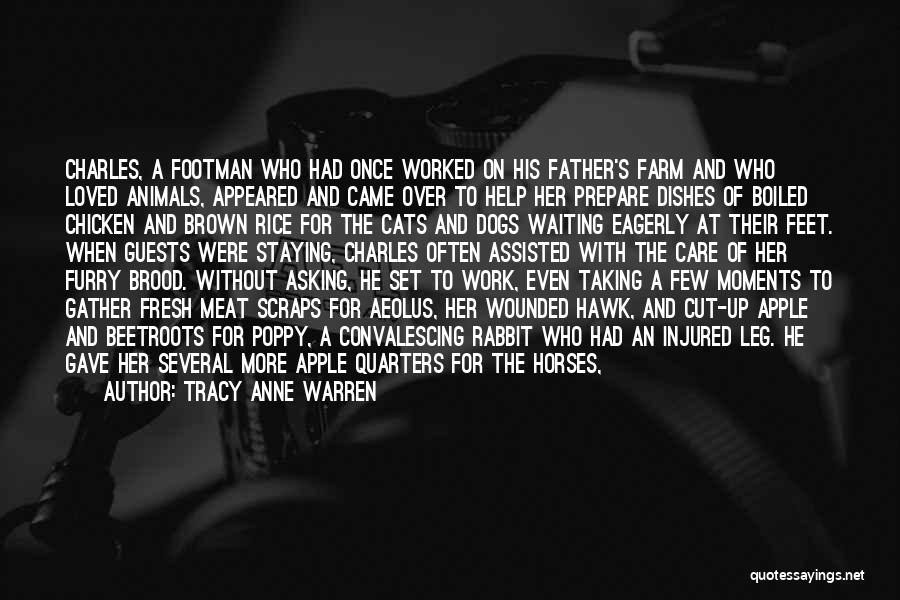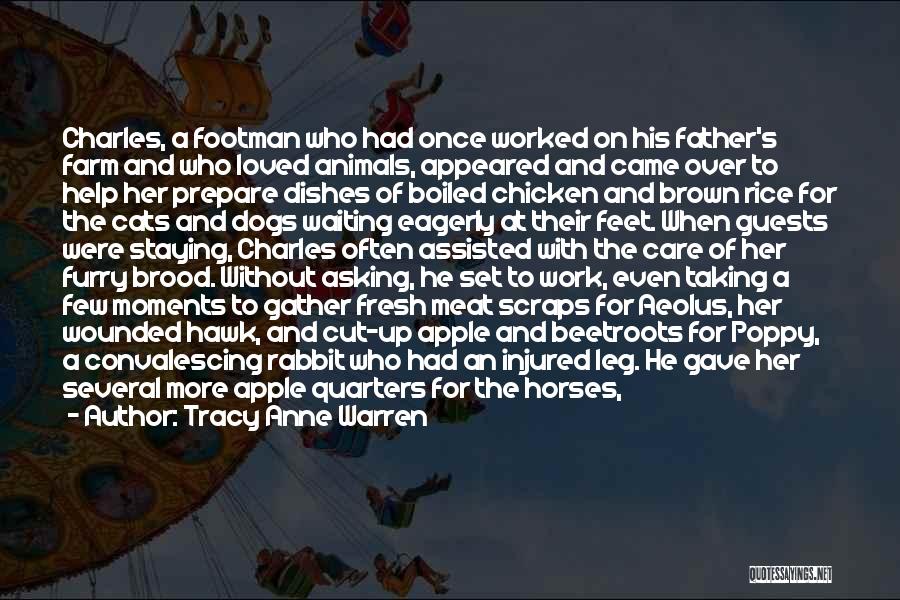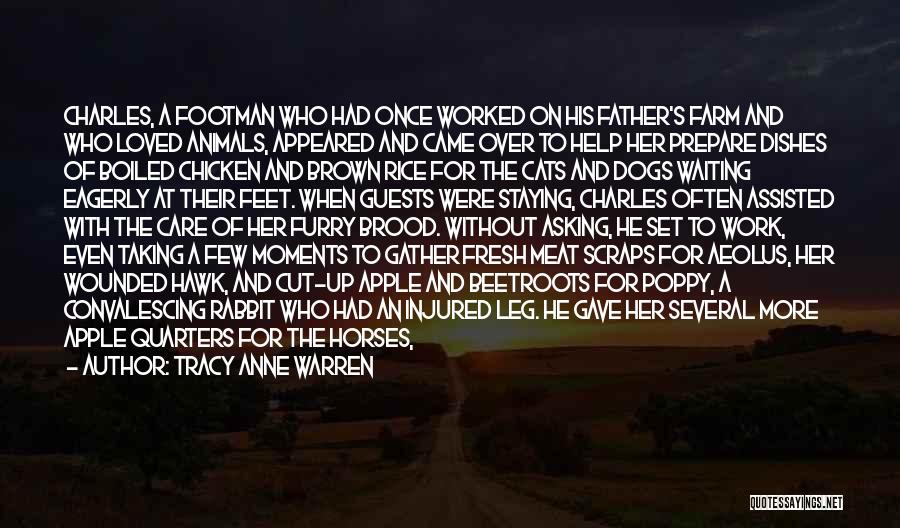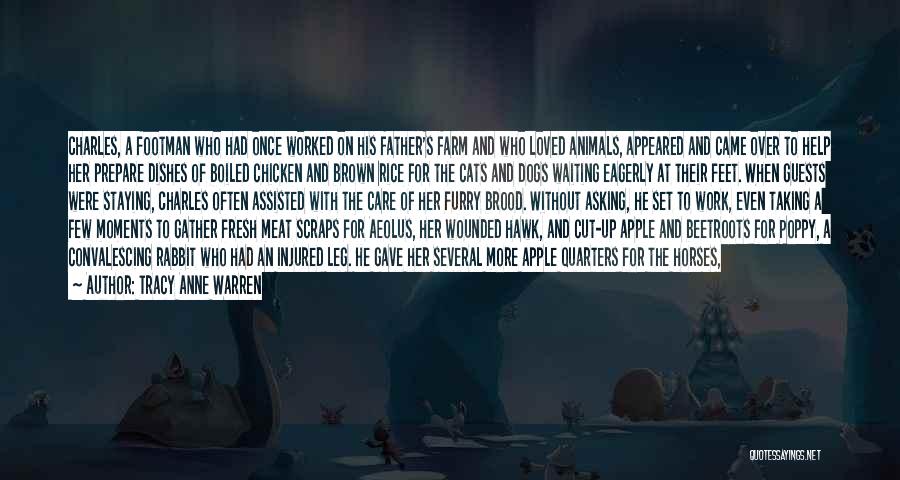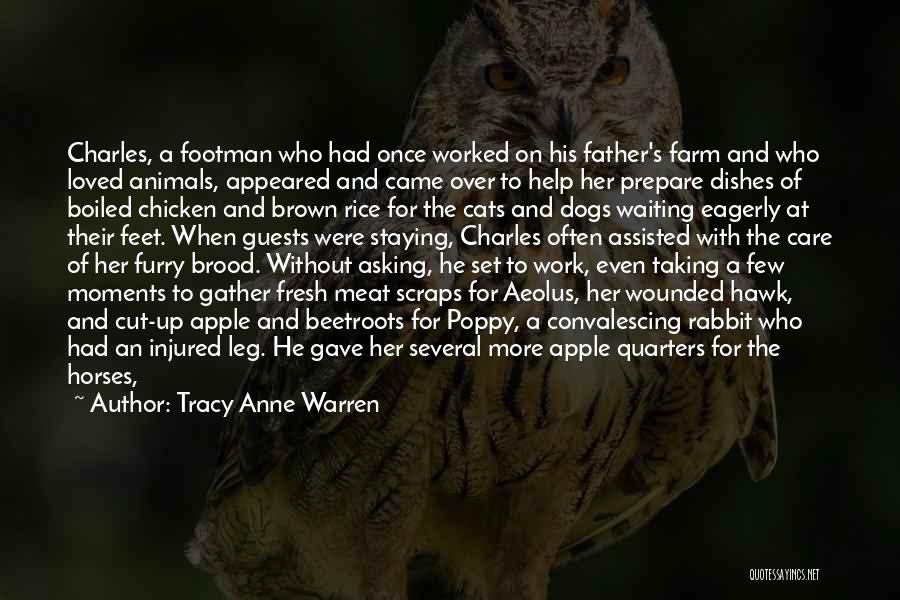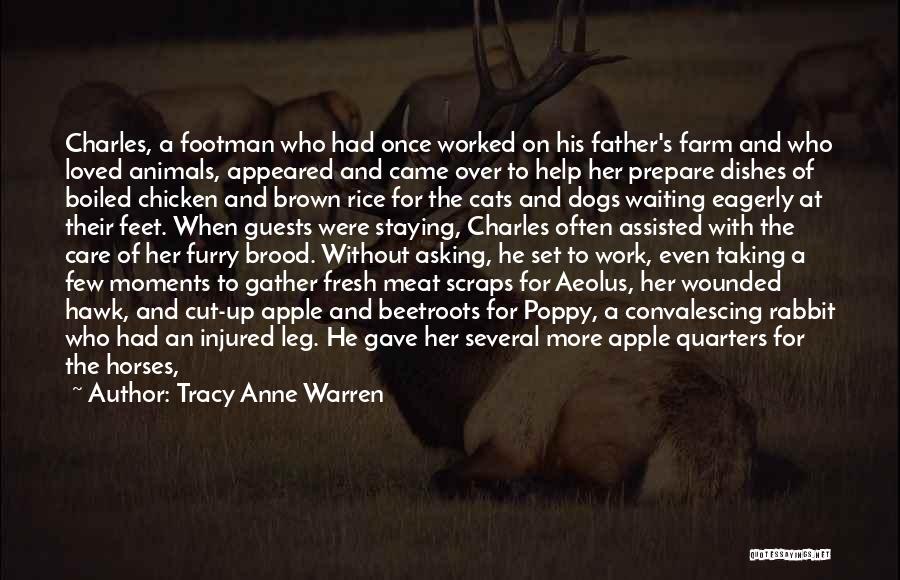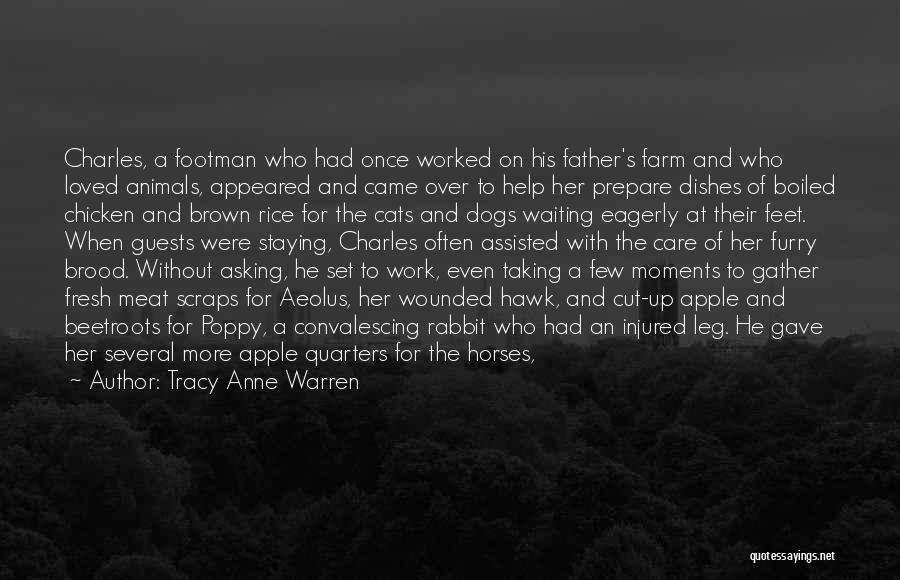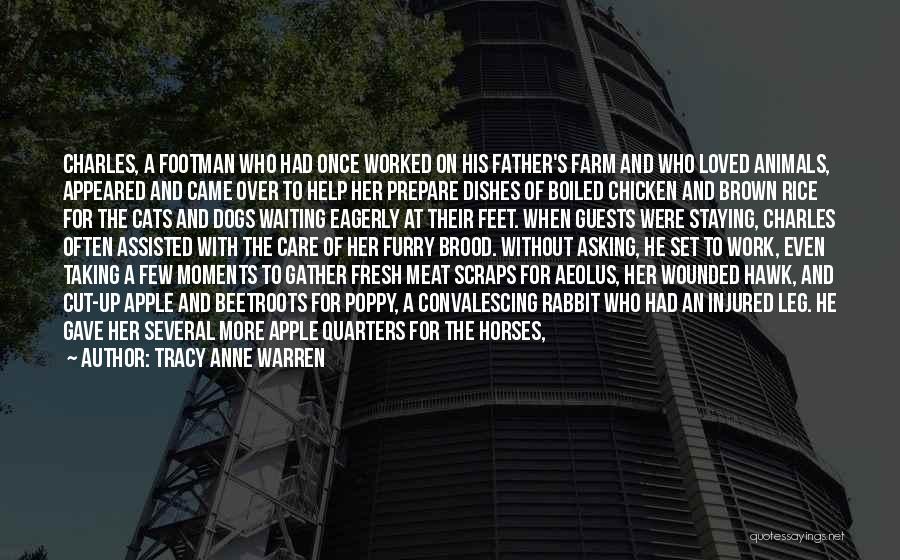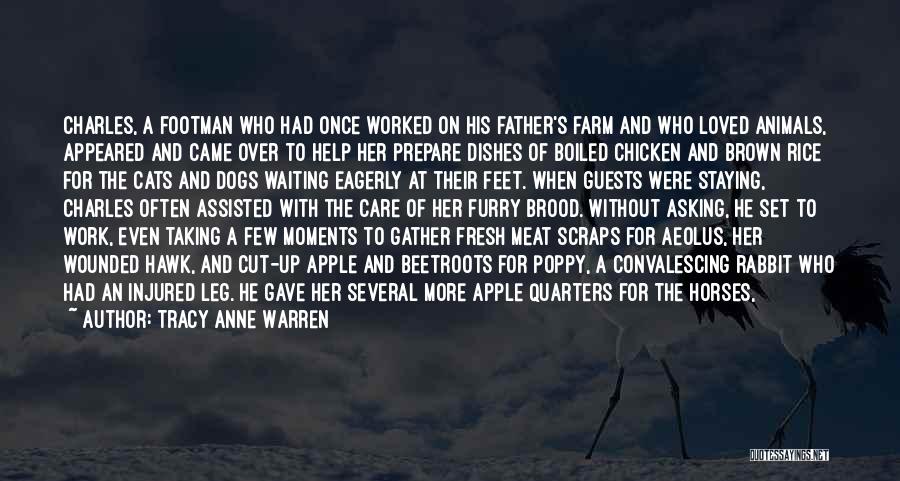 Related Authors
Related Topics