Arthur Conan Doyle Quotes
By The Way, Doctor, I Shall Want Your Cooperation.'
'I Shall Be Delighted.'
'You Don't Mind Breaking The Law?'
'Not In The Least.'
'Nor Running A Chance Of Arrest?'
'Not In A Good Cause.'
'Oh, The Cause Is Excellent!'
'Then I Am Your Man.'
'I Was Sure That I Might Rely On You.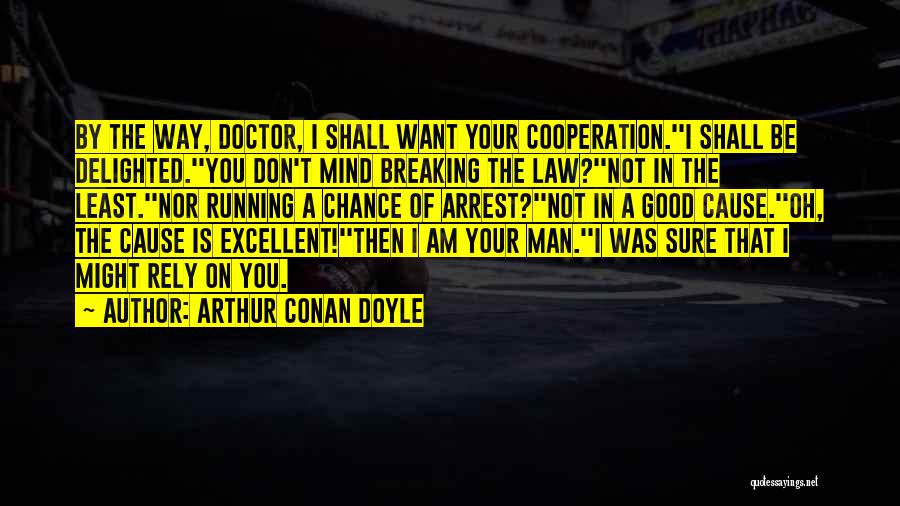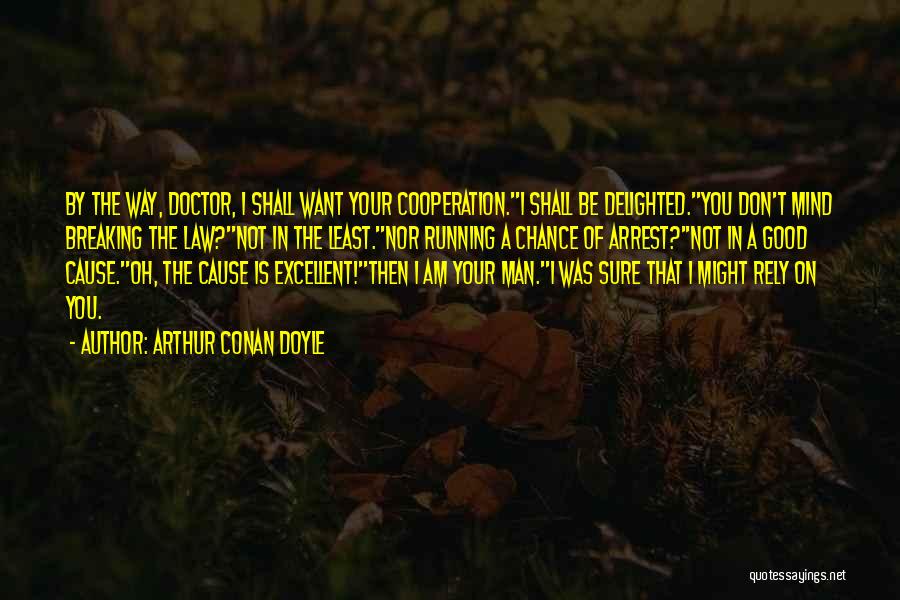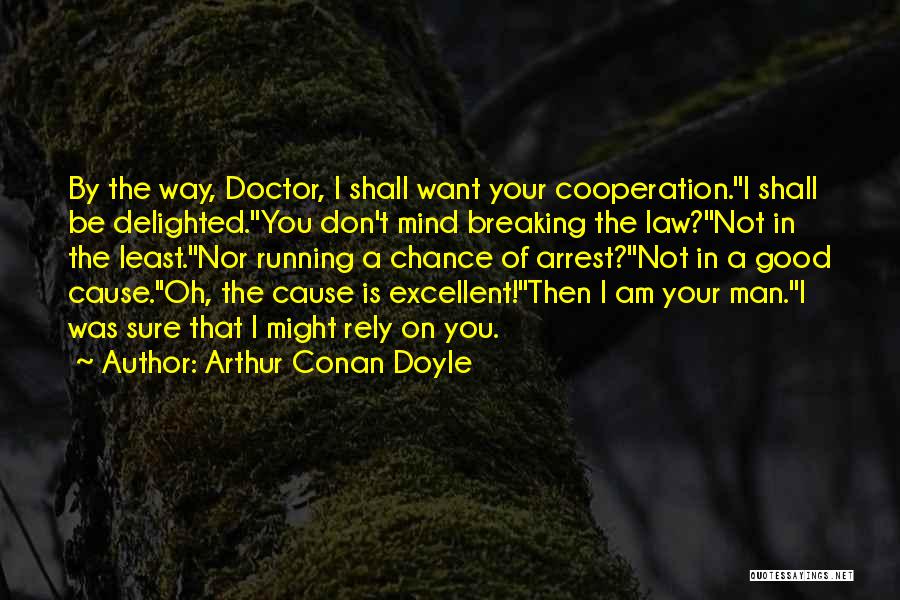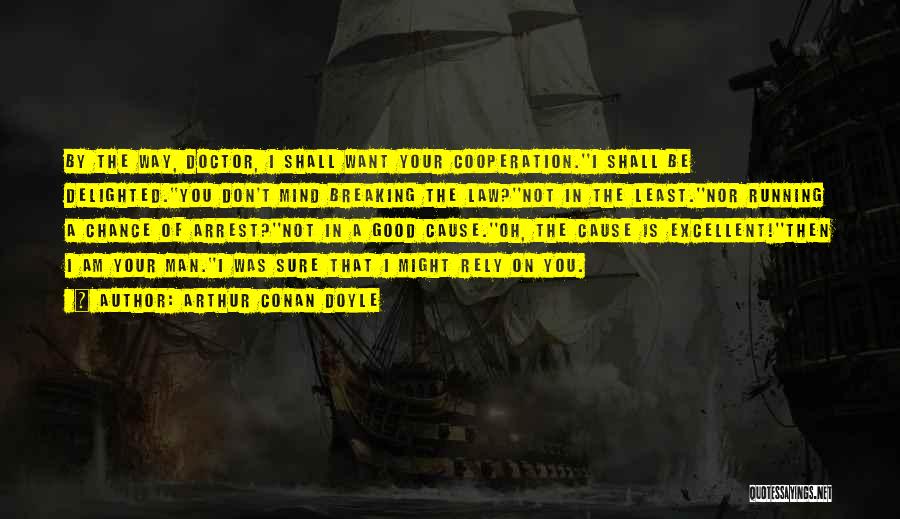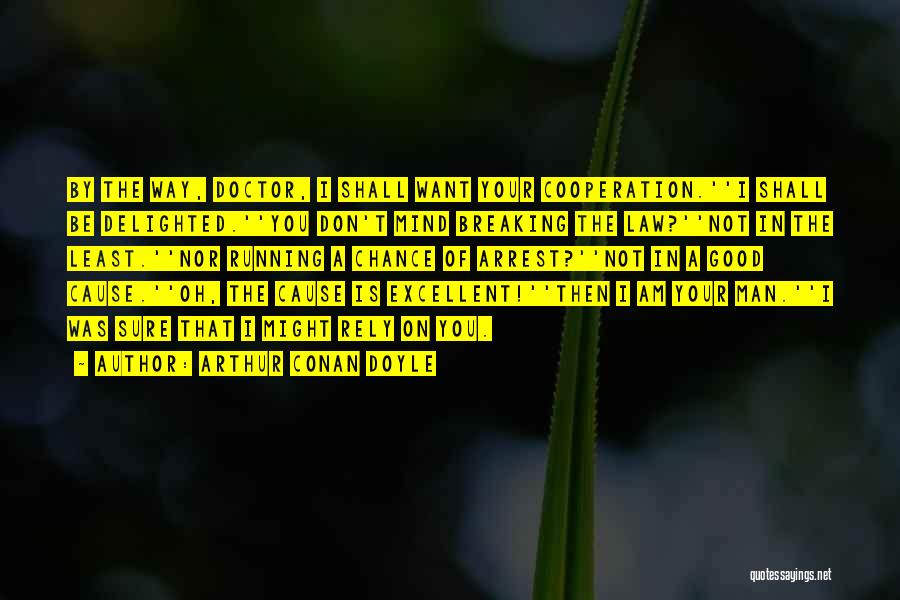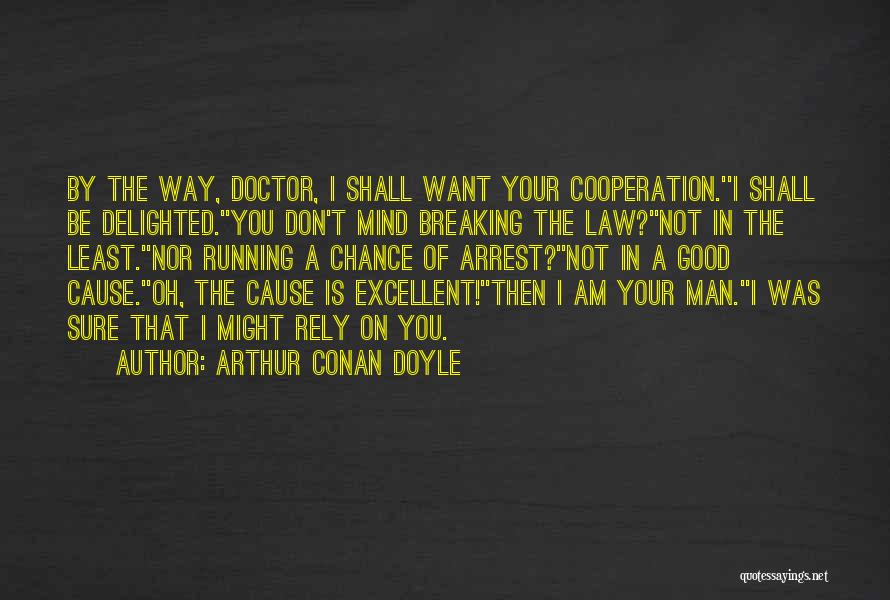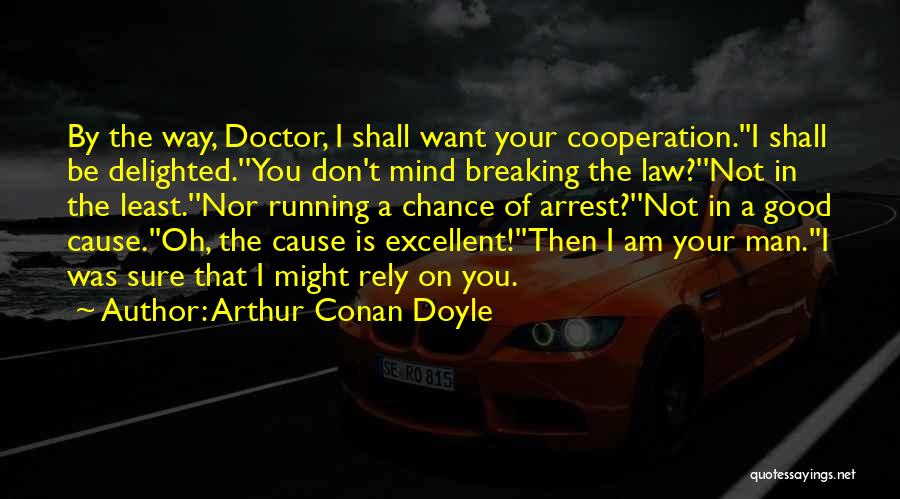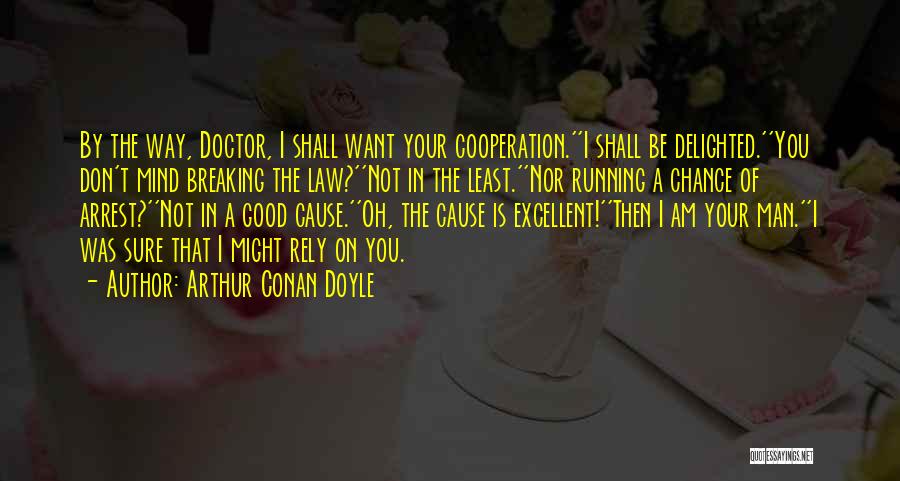 Related Authors
Related Topics