Sarah MacLean Quotes
Brilliant Blue Gazes Met. "I Swear Before You And God That I Will. But If Something Should Happen, And This Morning Should Go Awry, Promise Me You'll Take Care Of Her. Promise Me You'll Tell Her ... " Ralston Paused.
"Tell Her What?"
Ralston Took A Deep Breath, The Words Bringing A Tightening In His Chest. "Promise Me You'll Tell Her That I Was An Idiot. That The Money Didn't Matter. That, Last Night, Faced With The Terrifying Possibility That I Had Lost Her ... I Realized That She Was The Most Important Thing I Had Ever Had ... Because Of My Arrogance And My Unwillingness To Accept What Has Been In My Heart For Too Long ... " He Trailed Off. "What The Hell Have I Done?"
"It Appears That You've Gone And Fallen In Love.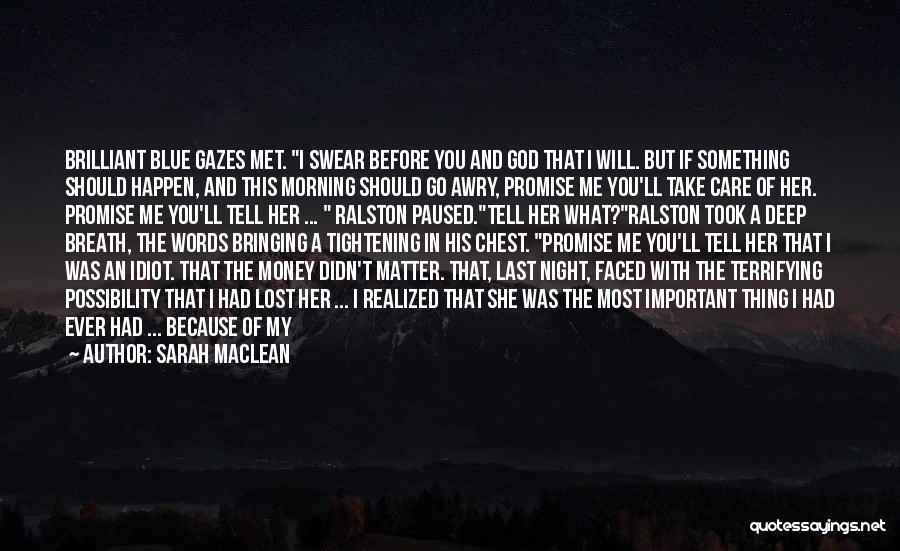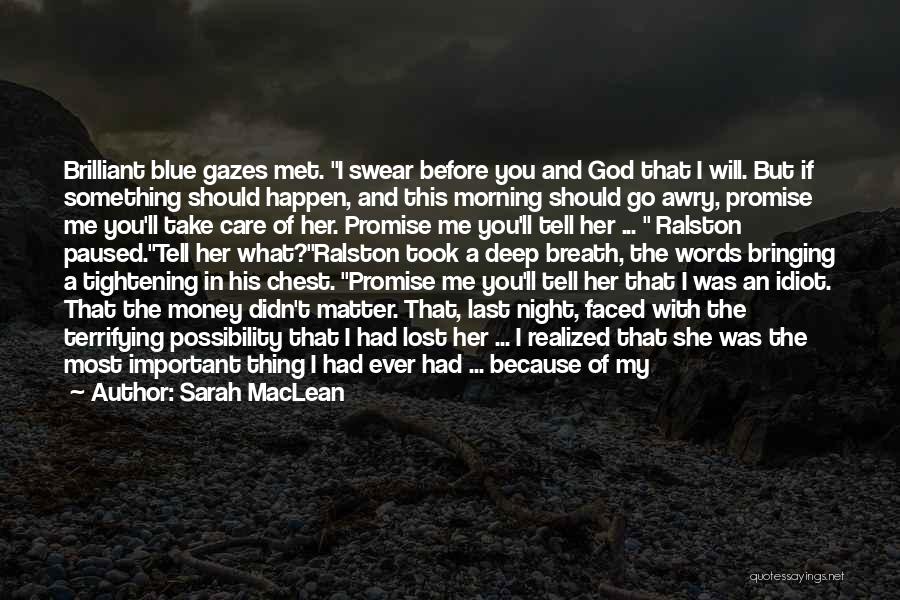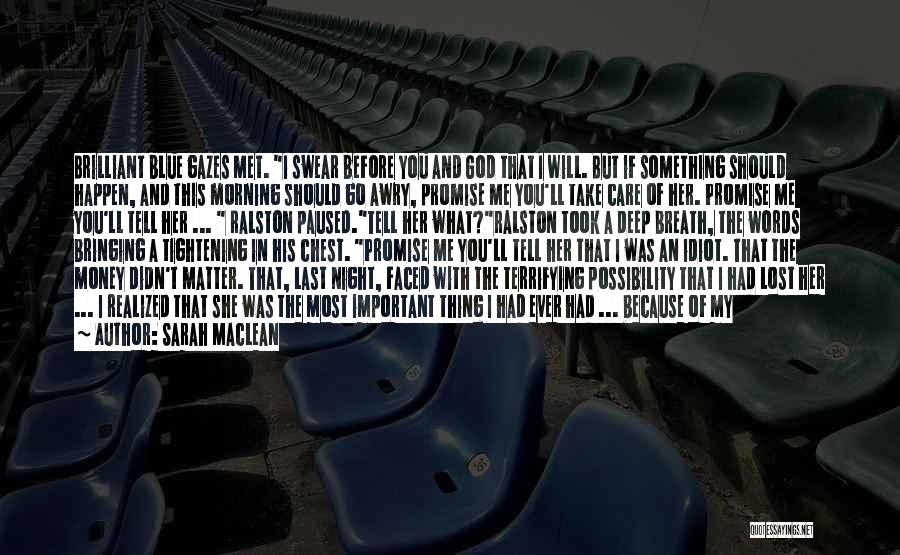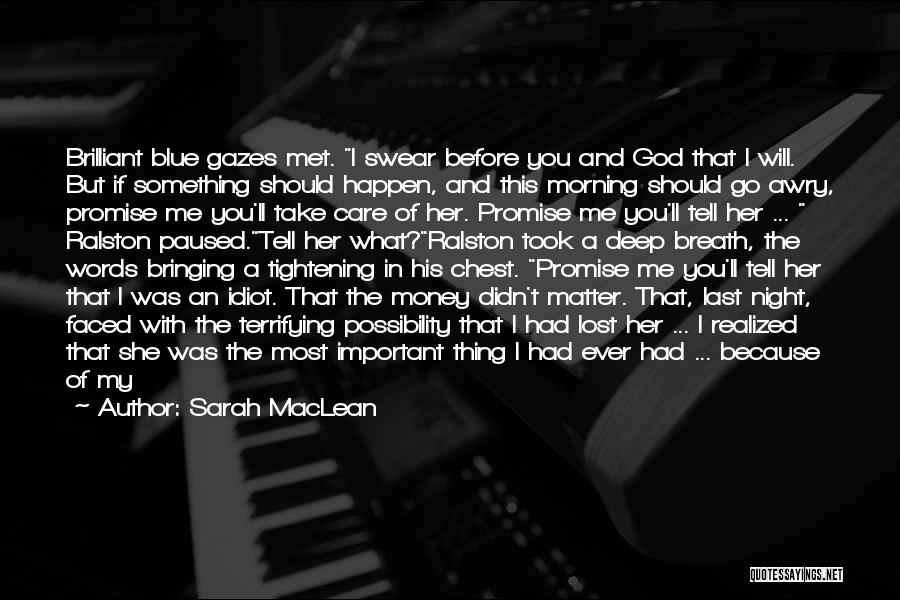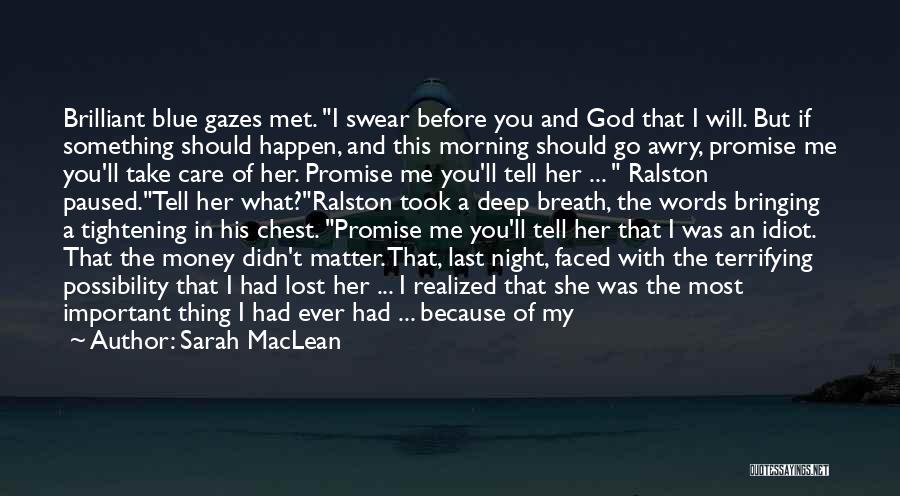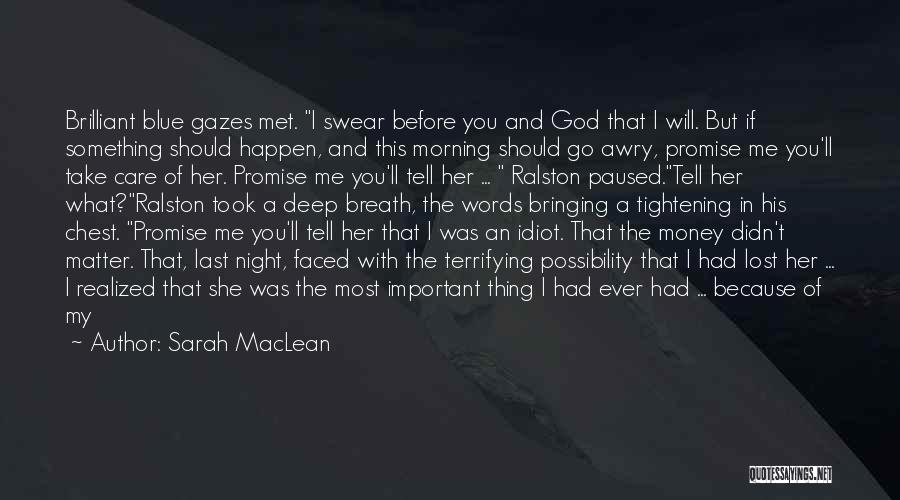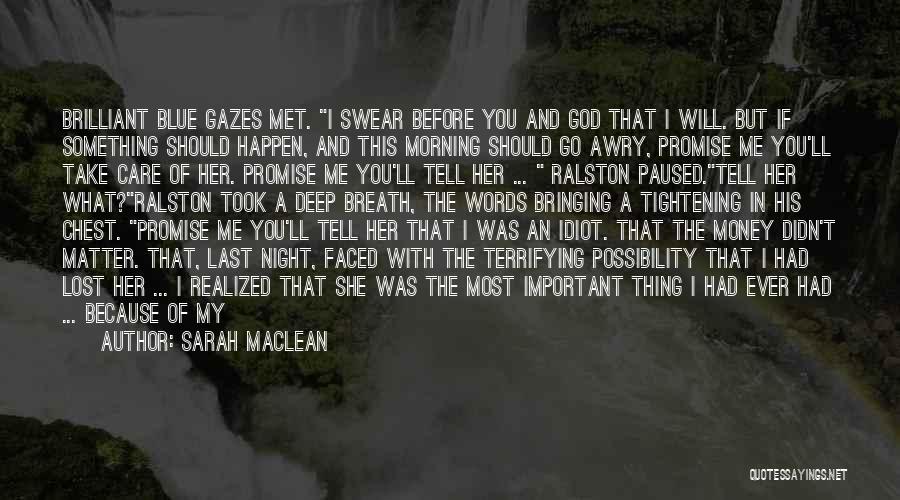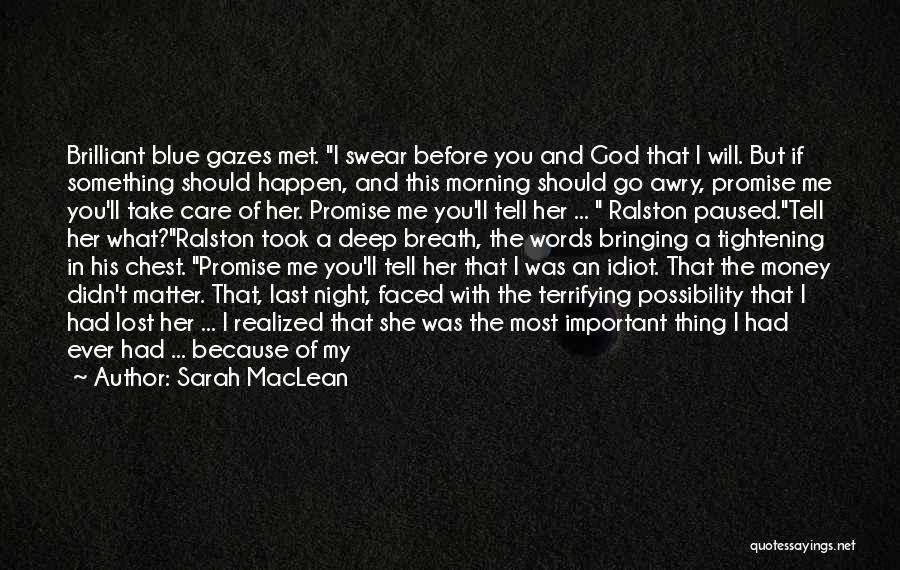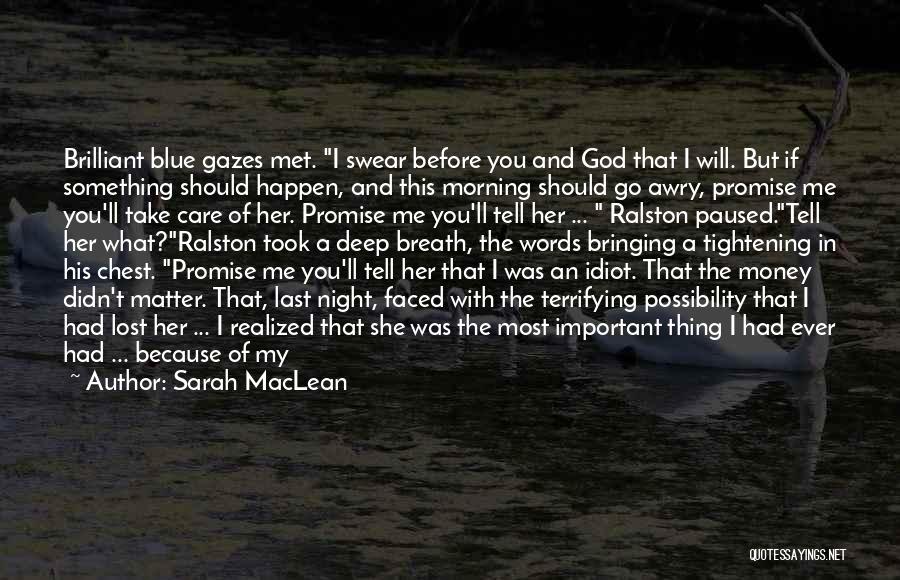 Related Authors
Related Topics