Katie MacAlister Quotes
Are You Threatening Me?" He Looked Completely Outraged At Such A Thing.
"You Bet Your Incredibly Attractive And Probably Hard Enough To Bounce A Quarter Off Ass I Am!" She Snapped Back.
An Indescribable Look Flitted Across His Face. "You Are The Most Irreverent Woman I've Ever Met."
"And You're The Handsomest Man I've Ever Seen In My Life, But That Doesn't Mean I'm Going To Lick You!" She Yelled.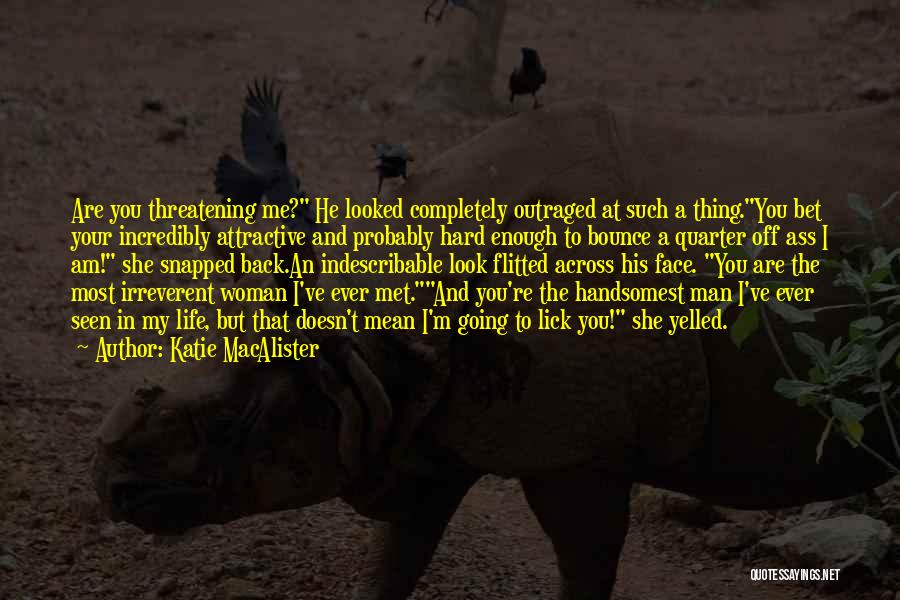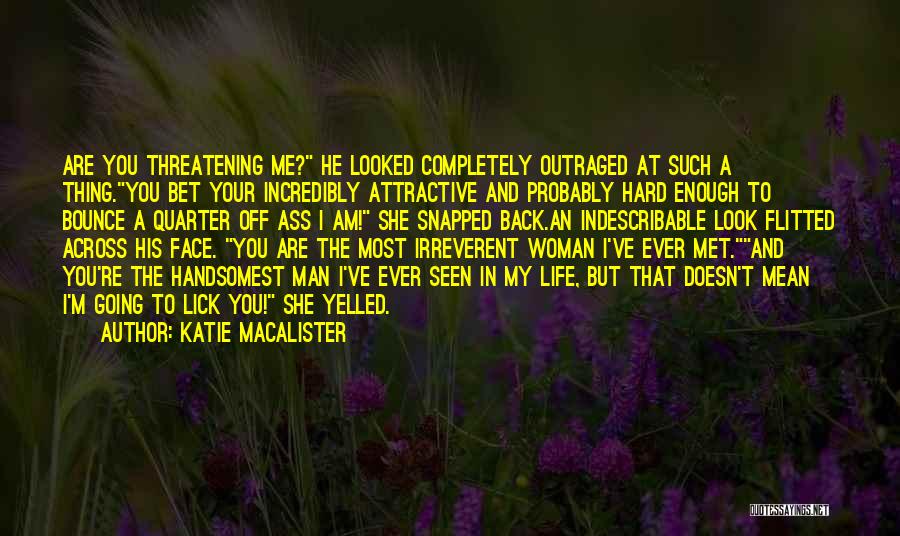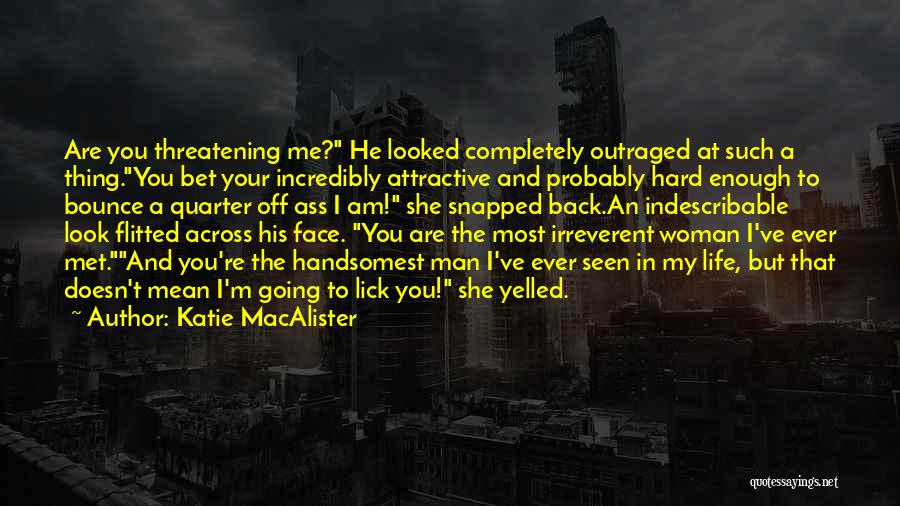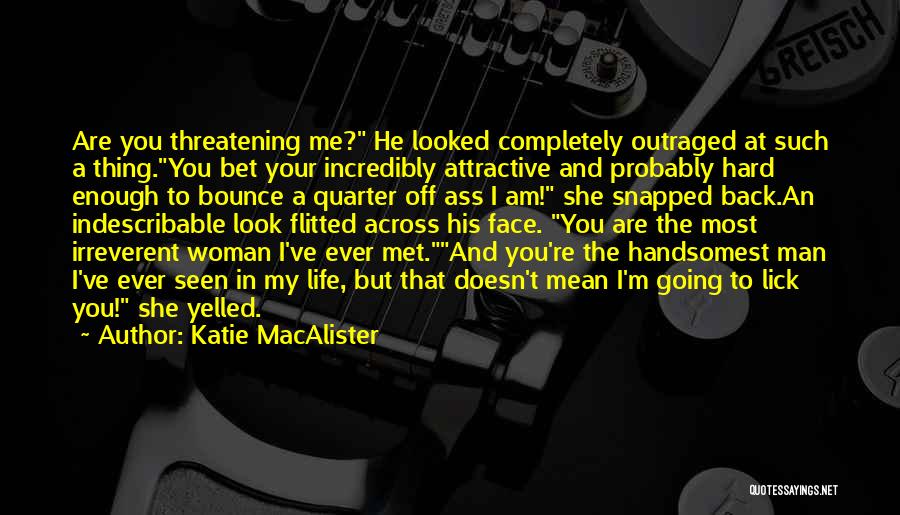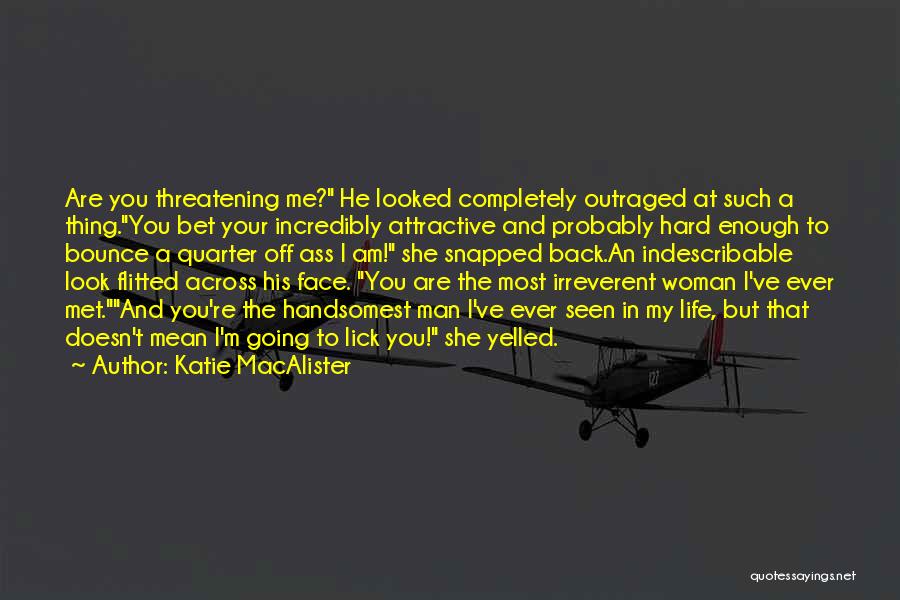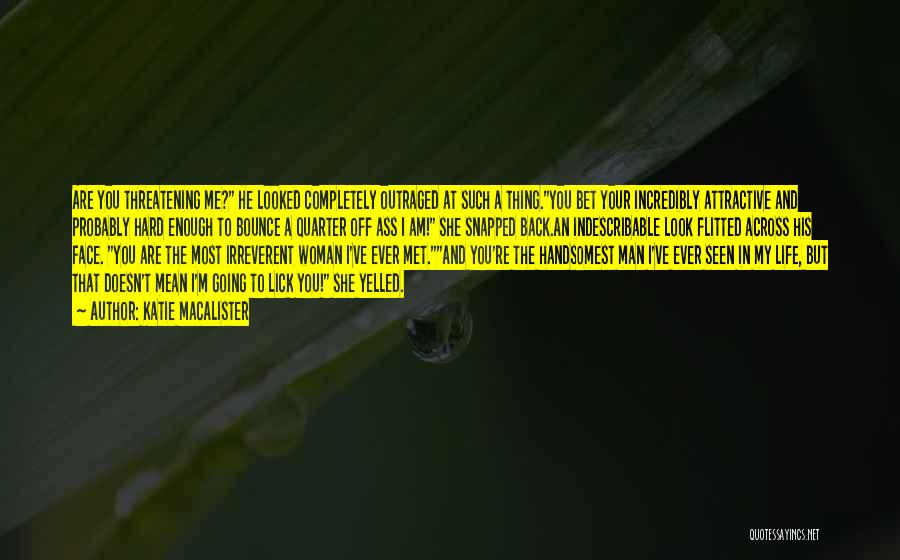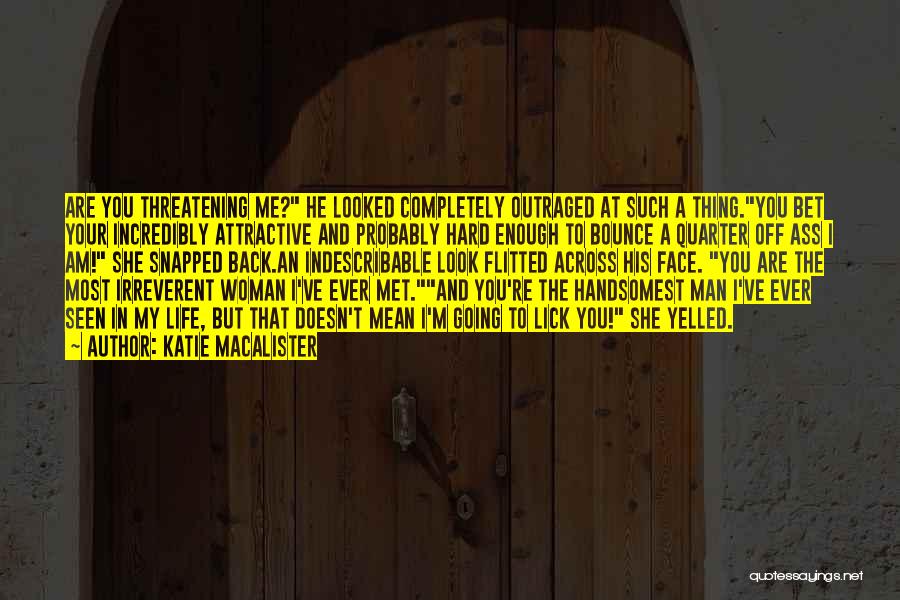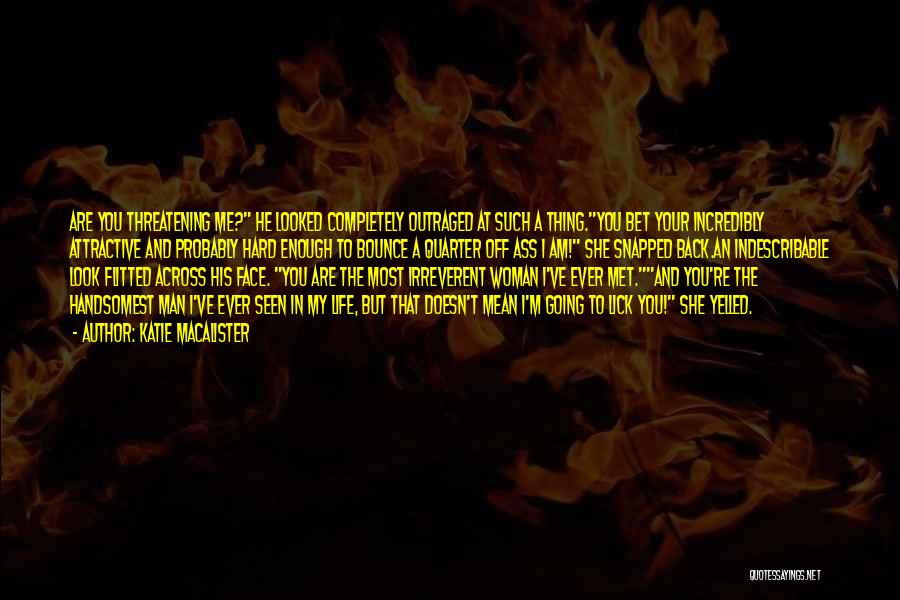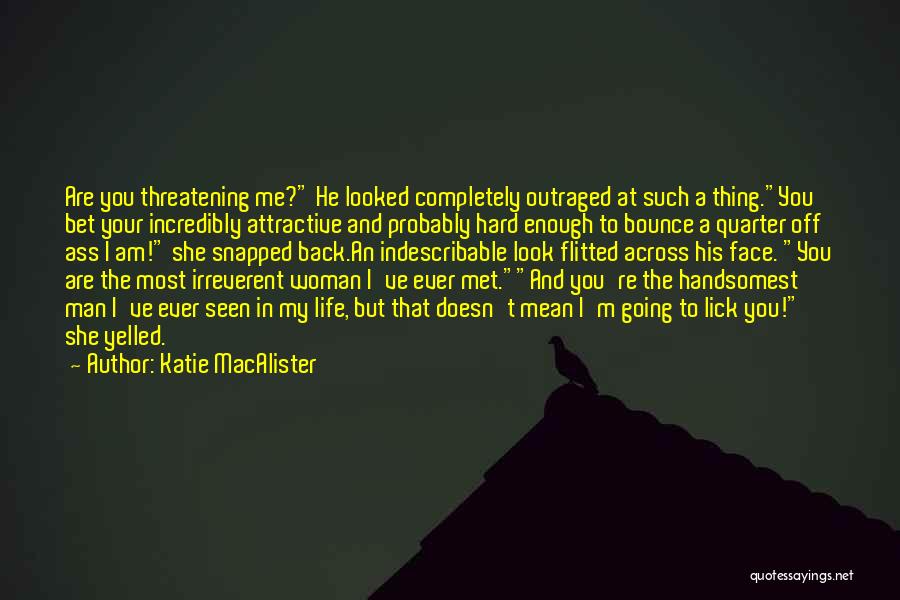 Related Authors
Related Topics