Sylvia Plath Quotes
And Then I Wondered If As Soon As He Came To Like Me He Would Sink Into
ordinariness, And If As Soon As He Came To Love Me I Would Find Fault After Fault, The Way I Did With Buddy Willard And The Boys Before Him.
The Same Thing Happened Over And Over:
I Would Catch Sight Of Some Flawless Man Off In The Distance, But As Soon As He Moved Closer I Immediately Saw He Wouldn't Do At All.
That's One Of The Reasons I Never Wanted To Get Married. The Last Thing I Wanted Was Infinite Security And To Be The Place An Arrow Shoots Off From. I Wanted Change And Excitement And To Shoot Off In All Directions Myself, Like The Colored Arrows From A Fourth
of July Rocket.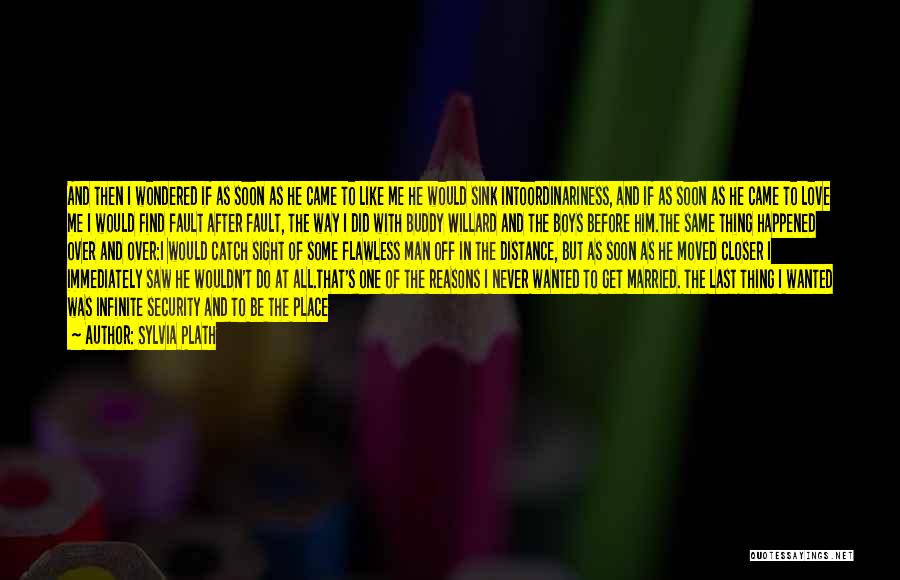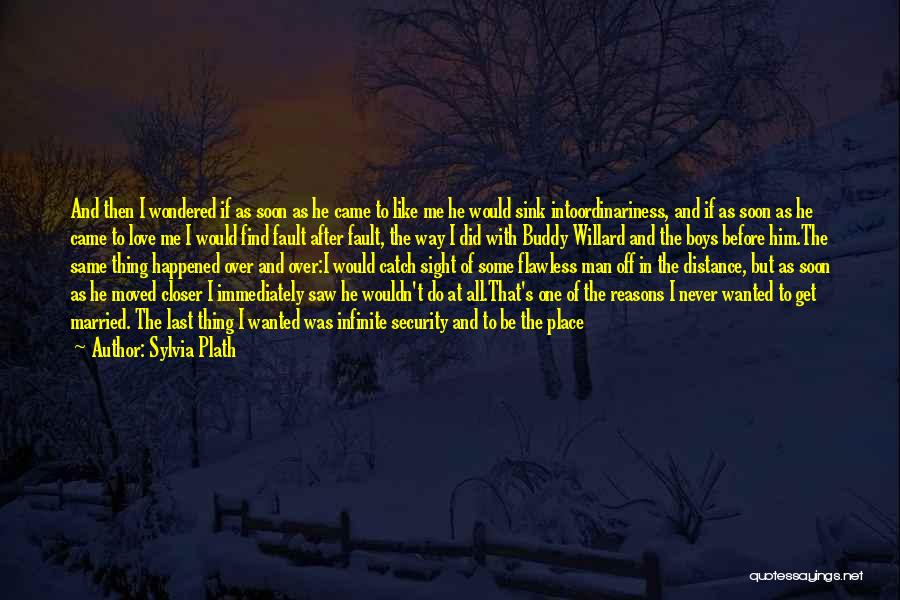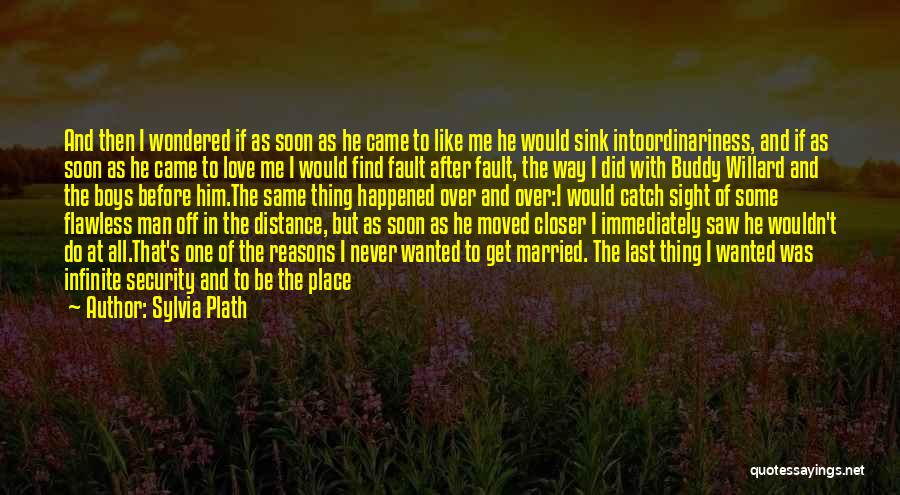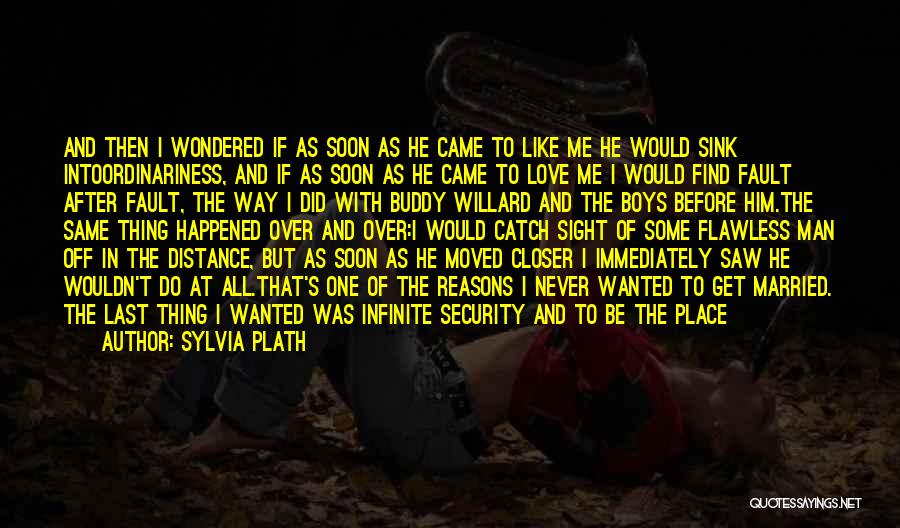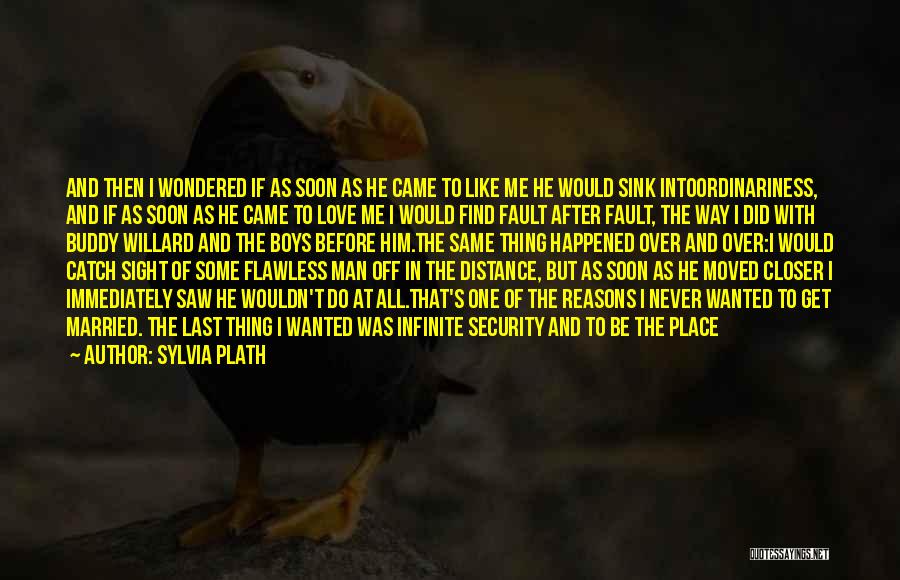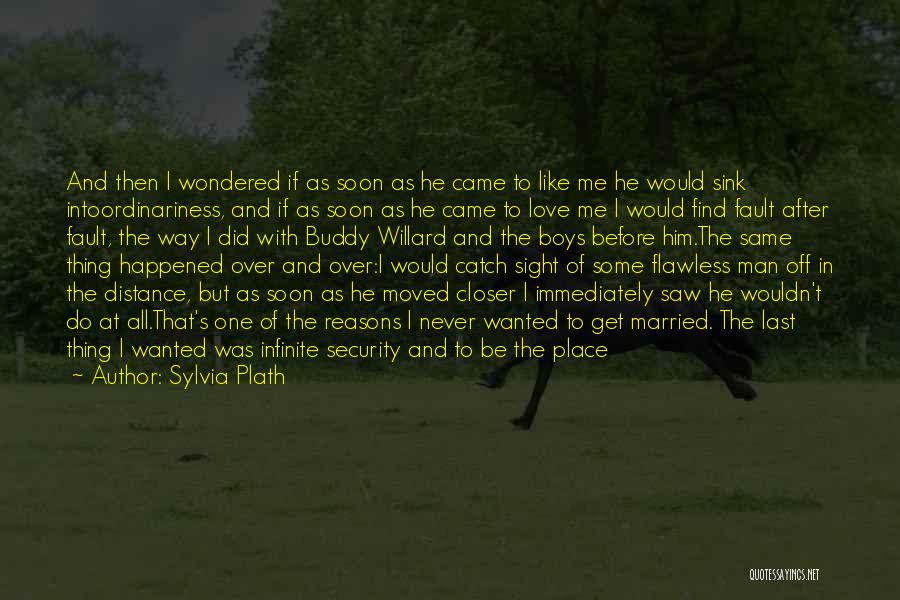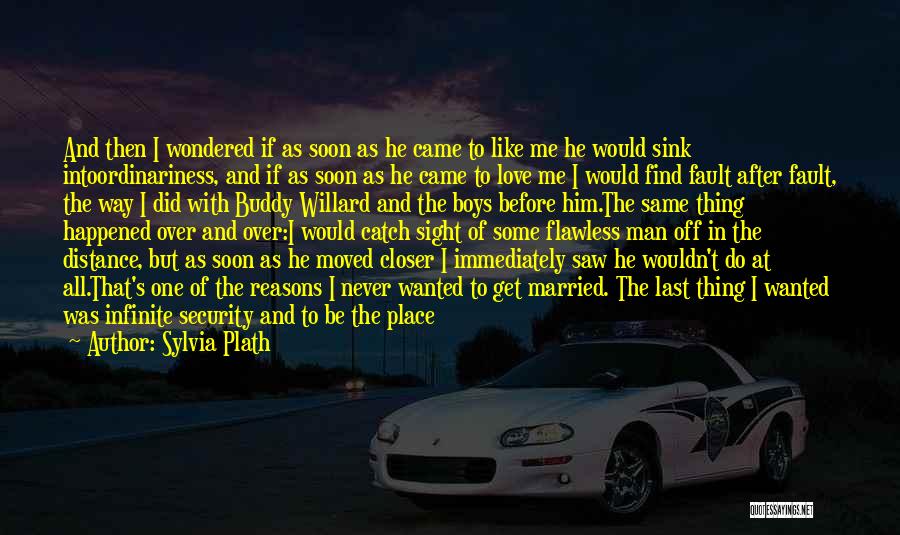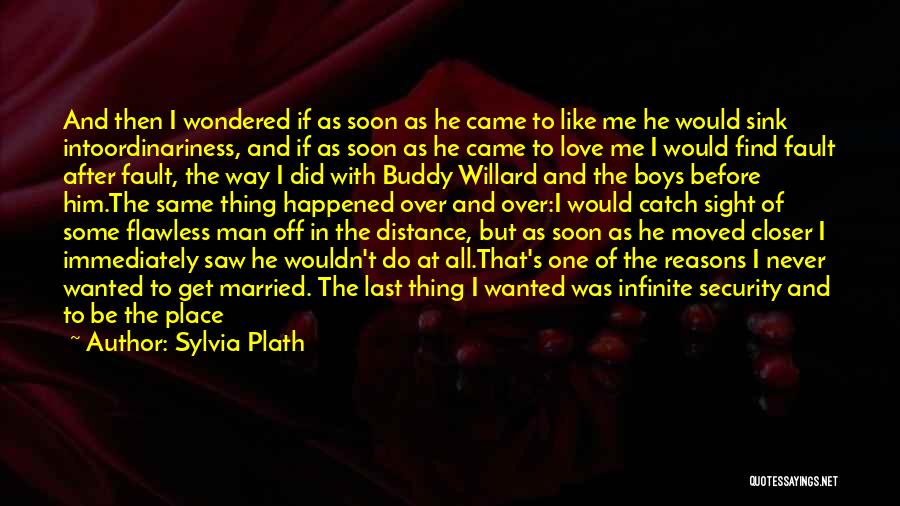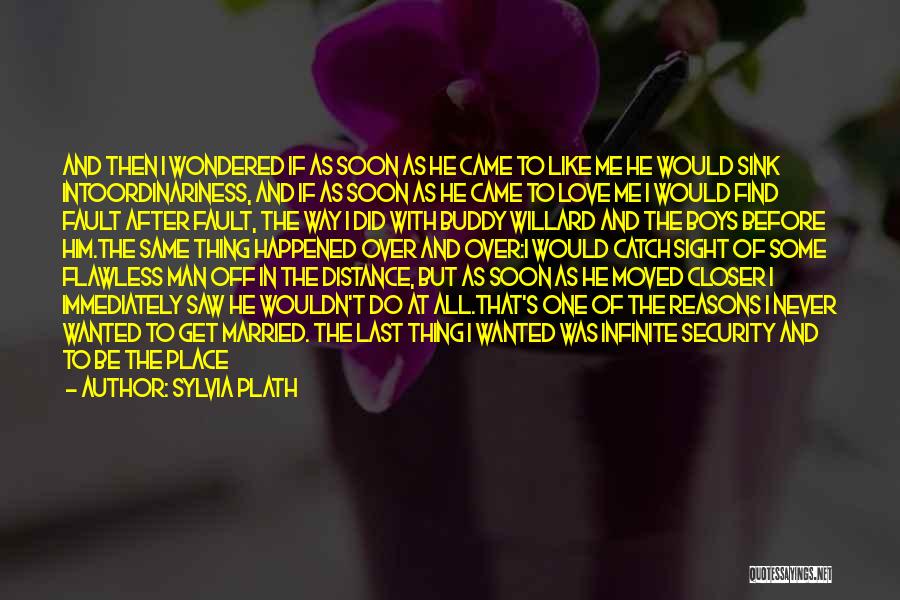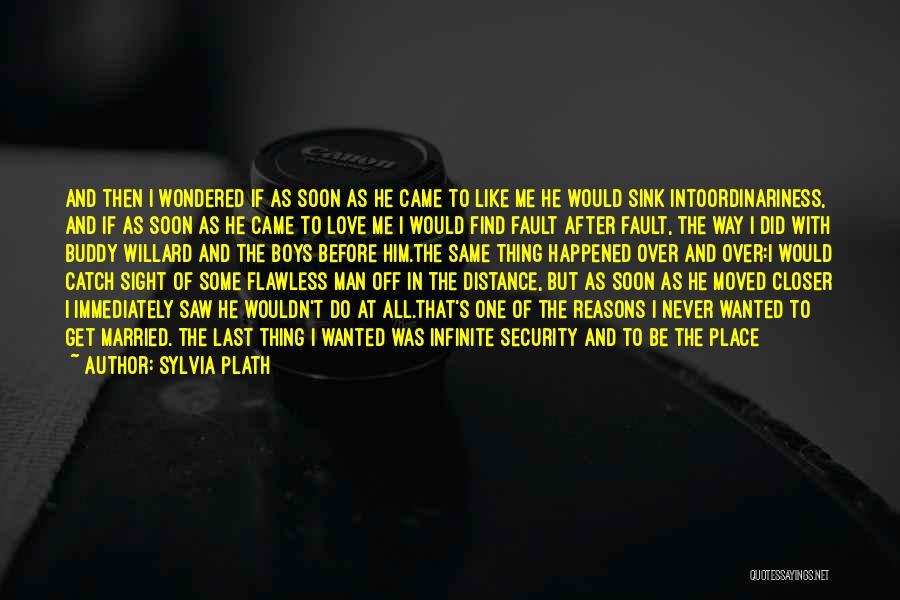 Related Authors
Related Topics