Thomas Dixon Jr. Quotes & Sayings
Enjoy the top 1 famous quotes, sayings and quotations by Thomas Dixon Jr..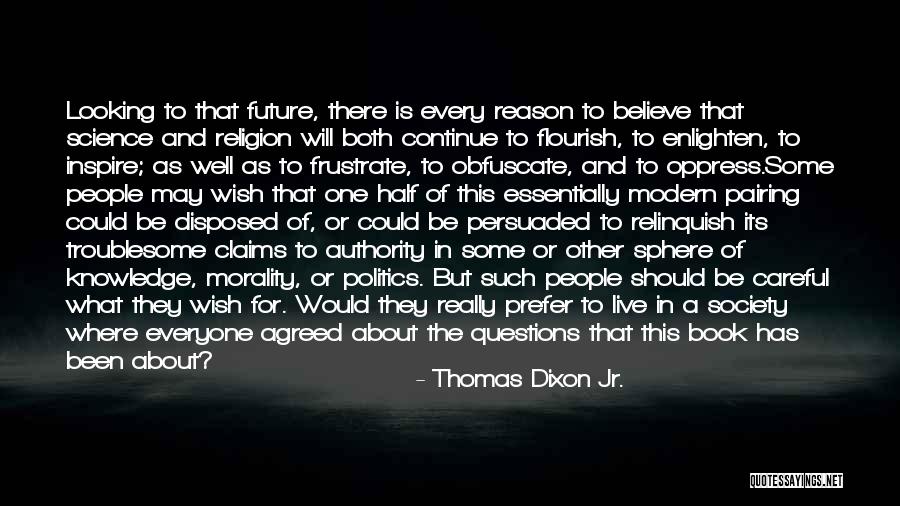 Looking to that future, there is every reason to believe that science and religion will both continue to flourish, to enlighten, to inspire; as well as to frustrate, to obfuscate, and to oppress.
Some people may wish that one half of this essentially modern pairing could be disposed of, or could be persuaded to relinquish its troublesome claims to authority in some or other sphere of knowledge, morality, or politics. But such people should be careful what they wish for. Would they really prefer to live in a society where everyone agreed about the questions that this book has been about? What sort of place would that be? — Thomas Dixon Jr.