Kirby Clements Sr. Quotes & Sayings
Enjoy the top 1 famous quotes, sayings and quotations by Kirby Clements Sr..
Famous Quotes By Kirby Clements Sr.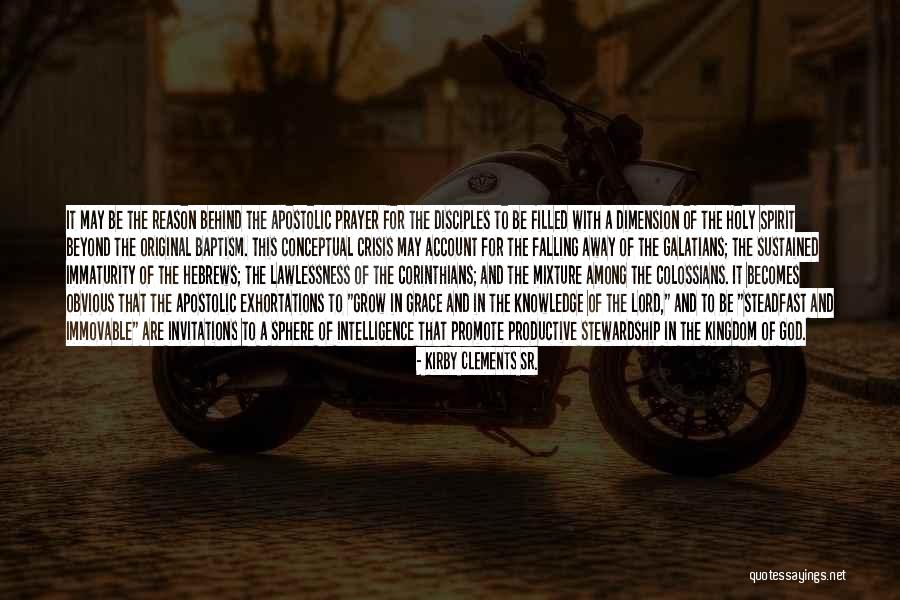 It may be the reason behind the apostolic prayer for the disciples to be filled with a dimension of the Holy Spirit beyond the original baptism. This conceptual crisis may account for the falling away of the Galatians; the sustained immaturity of the Hebrews; the lawlessness of the Corinthians; and the mixture among the Colossians. It becomes obvious that the apostolic exhortations to "grow in grace and in the knowledge of the Lord," and to be "steadfast and immovable" are invitations to a sphere of intelligence that promote productive stewardship in the Kingdom of God. — Kirby Clements Sr.