Joe E. Pennel Jr. Quotes & Sayings
Enjoy the top 1 famous quotes, sayings and quotations by Joe E. Pennel Jr..
Famous Quotes By Joe E. Pennel Jr.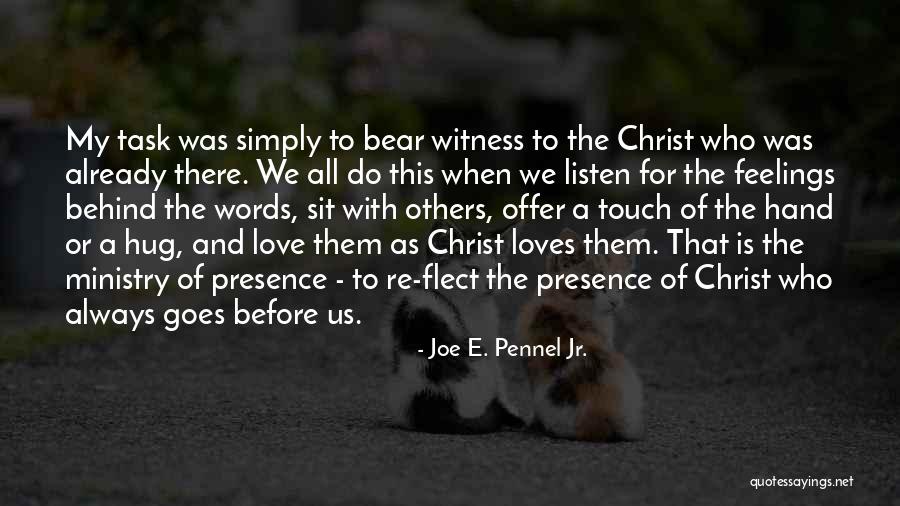 My task was simply to bear witness to the Christ who was already there. We all do this when we listen for the feelings behind the words, sit with others, offer a touch of the hand or a hug, and love them as Christ loves them. That is the ministry of presence - to re-flect the presence of Christ who always goes before us. — Joe E. Pennel Jr.