James R. Stoner Jr. Quotes & Sayings
Enjoy the top 1 famous quotes, sayings and quotations by James R. Stoner Jr..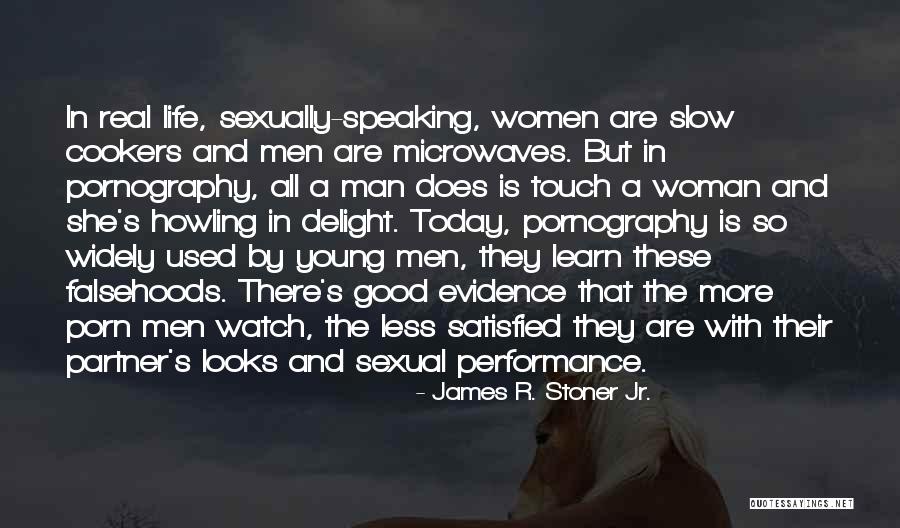 In real life, sexually-speaking, women are slow cookers and men are microwaves. But in pornography, all a man does is touch a woman and she's howling in delight. Today, pornography is so widely used by young men, they learn these falsehoods. There's good evidence that the more porn men watch, the less satisfied they are with their partner's looks and sexual performance. — James R. Stoner Jr.