Charles Esquire Sr. Quotes & Sayings
Enjoy the top 1 famous quotes, sayings and quotations by Charles Esquire Sr..
Famous Quotes By Charles Esquire Sr.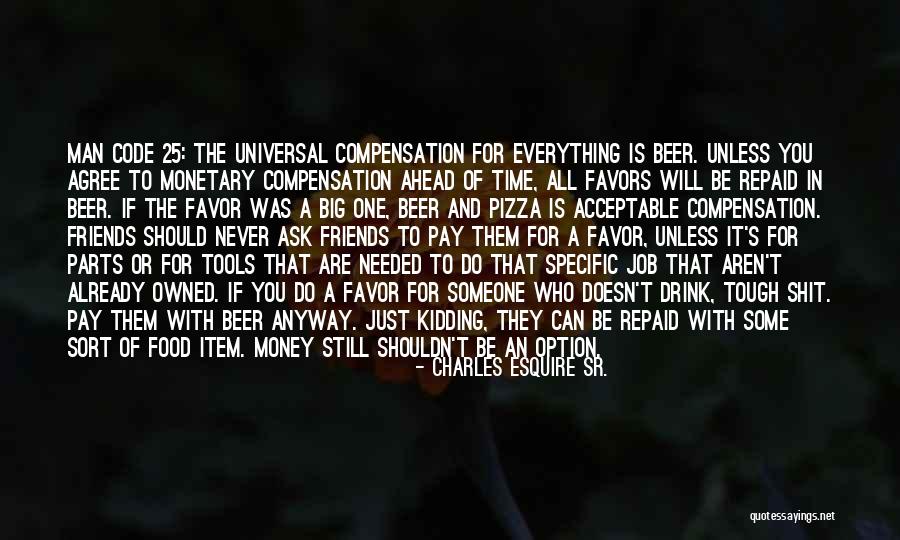 Man Code 25: The universal compensation for everything is beer. Unless you agree to monetary compensation ahead of time, all favors will be repaid in beer. If the favor was a big one, beer and pizza is acceptable compensation. Friends should never ask friends to pay them for a favor, unless it's for parts or for tools that are needed to do that specific job that aren't already owned. If you do a favor for someone who doesn't drink, tough shit. Pay them with beer anyway. Just kidding, they can be repaid with some sort of food item. Money still shouldn't be an option. — Charles Esquire Sr.