Avery T. Willis Jr. Quotes & Sayings
Enjoy the top 1 famous quotes, sayings and quotations by Avery T. Willis Jr..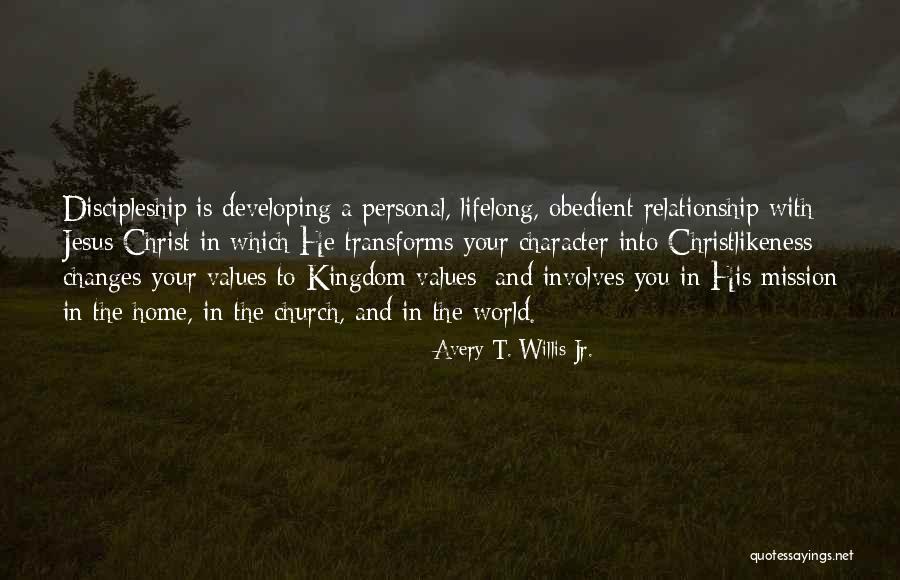 Discipleship is developing a personal, lifelong, obedient relationship with Jesus Christ in which He transforms your character into Christlikeness; changes your values to Kingdom values; and involves you in His mission in the home, in the church, and in the world. — Avery T. Willis Jr.