Cat Johnson Quotes
Zane Rolled His Eyes, Glad He Had Come Alone. Hell Of A Negotiator John Would Be. He Would Have Given The Whole Damn Company Away And They'd All Have Been Working For His Father, God Help Them.
"So, How Long?" John Asked.
"I Hope Soon. With Any Luck He 'll Have Something For Me To Sign Tomorrow. I'm Going To Hang Here Tonight, Unless We Get Called In." It Wouldn't Kill Him To Sleep Under His Father's Roof For One Night, Probably. That Would Also Give Time For The Required Show Of Good Faith: The Date With Missy.
"So That Will Be It Then, A Signed Contract And We're Good To Go?"
"That's It." A Signed Contract And Zane's Bachelorhood, If His Father Had His Way.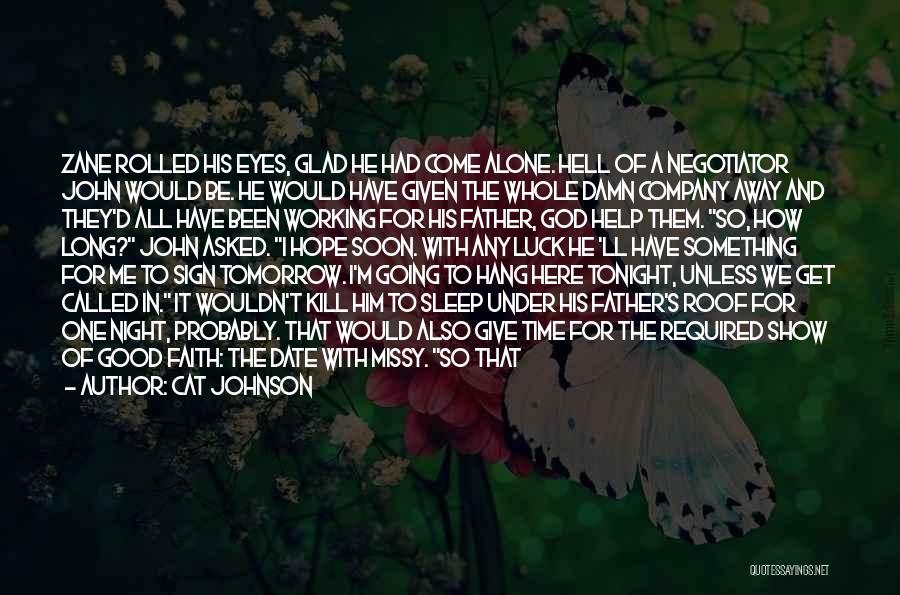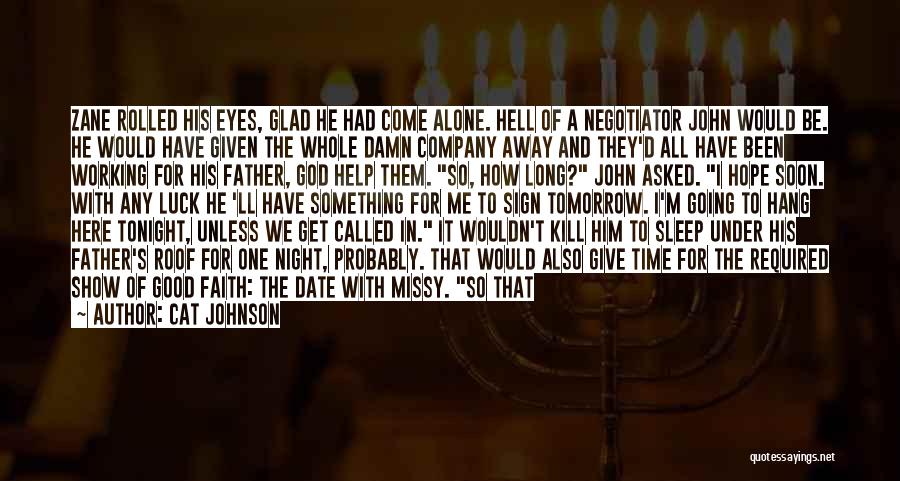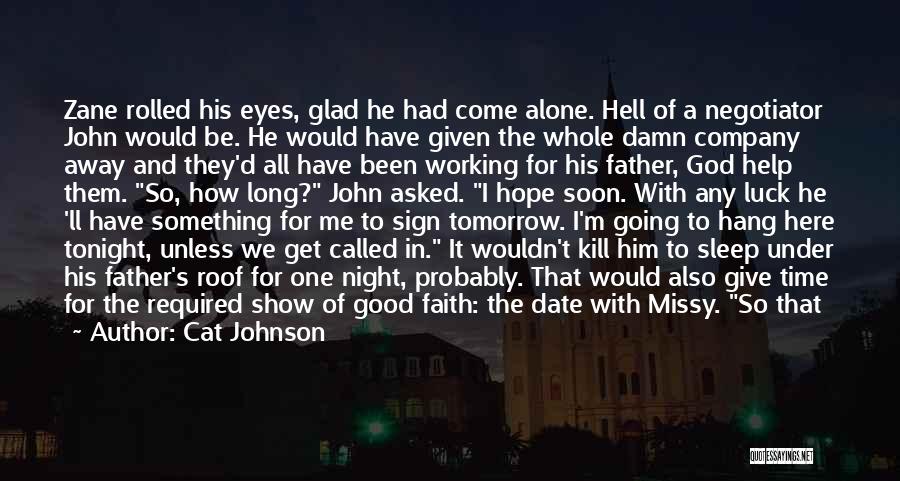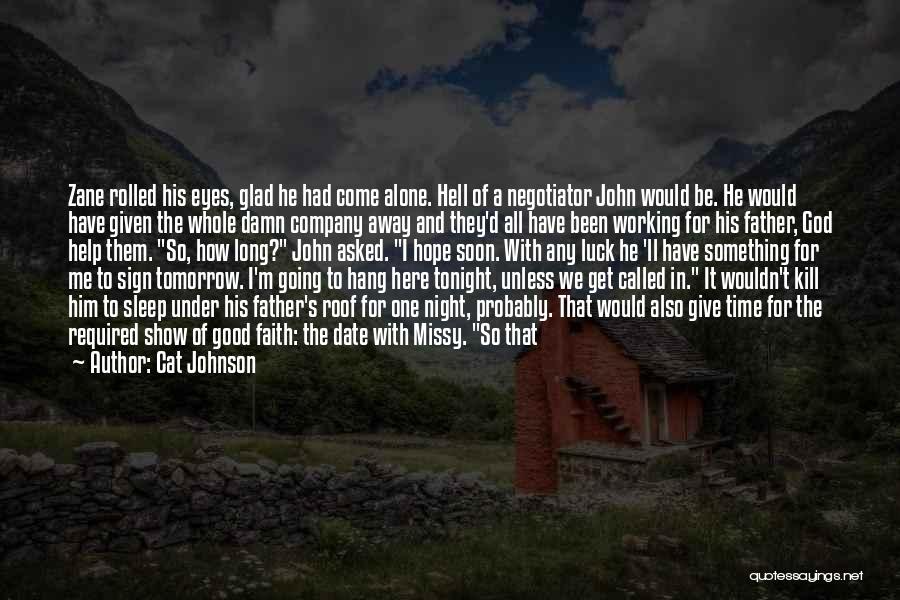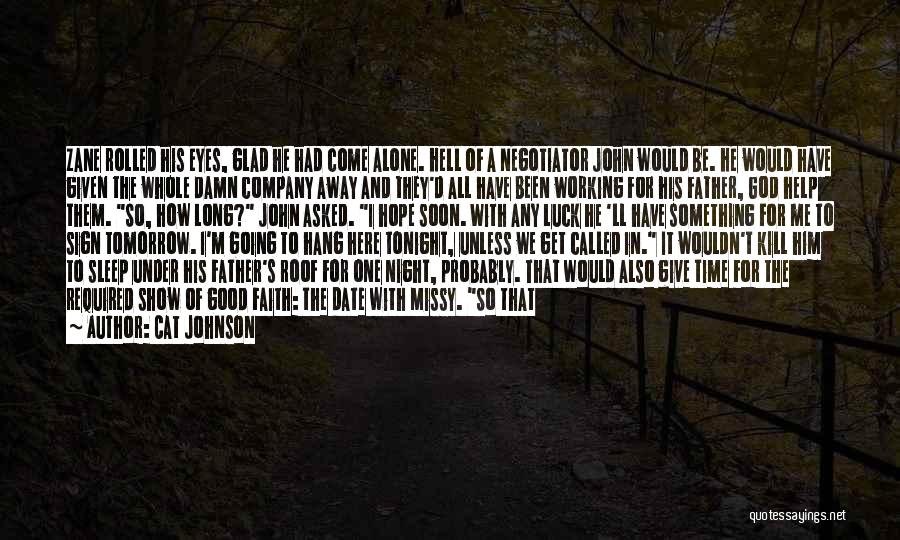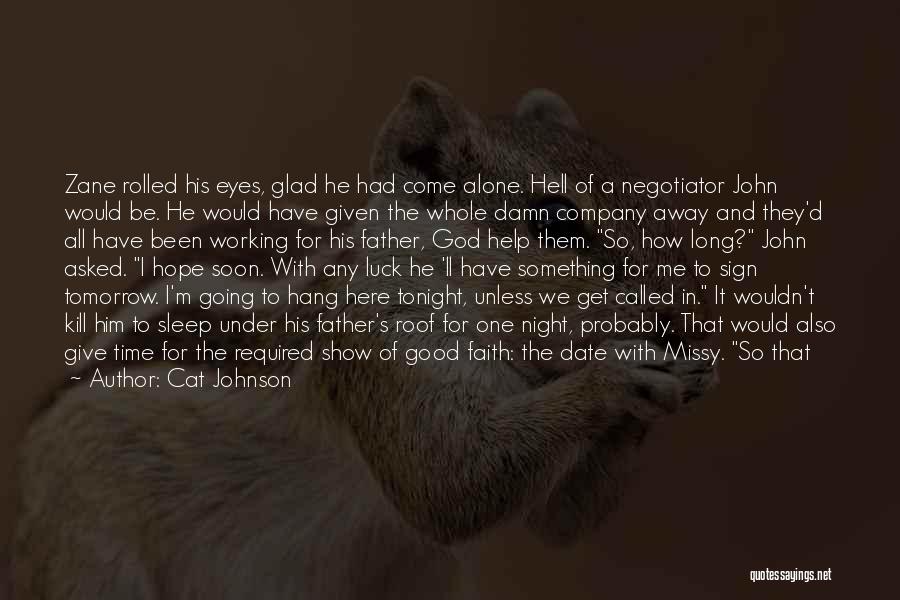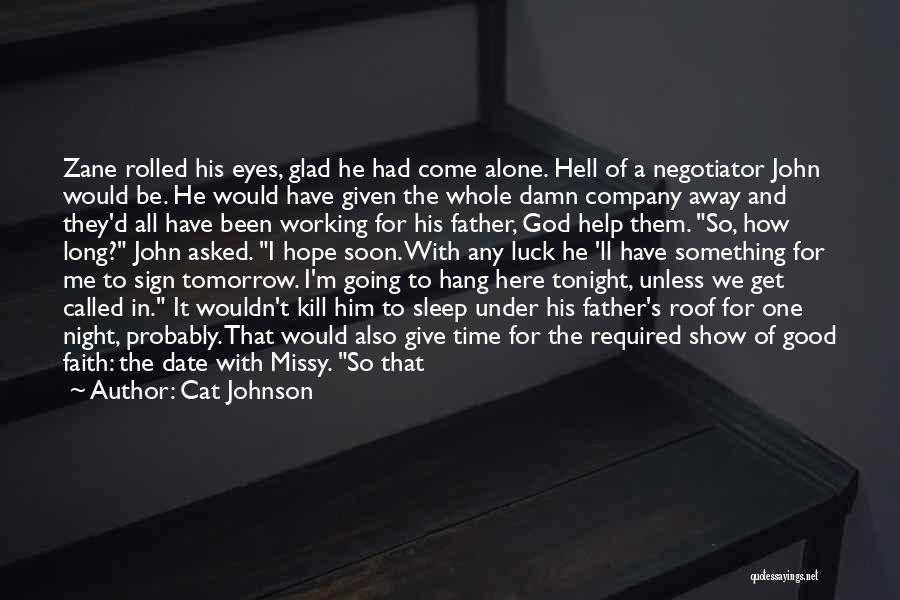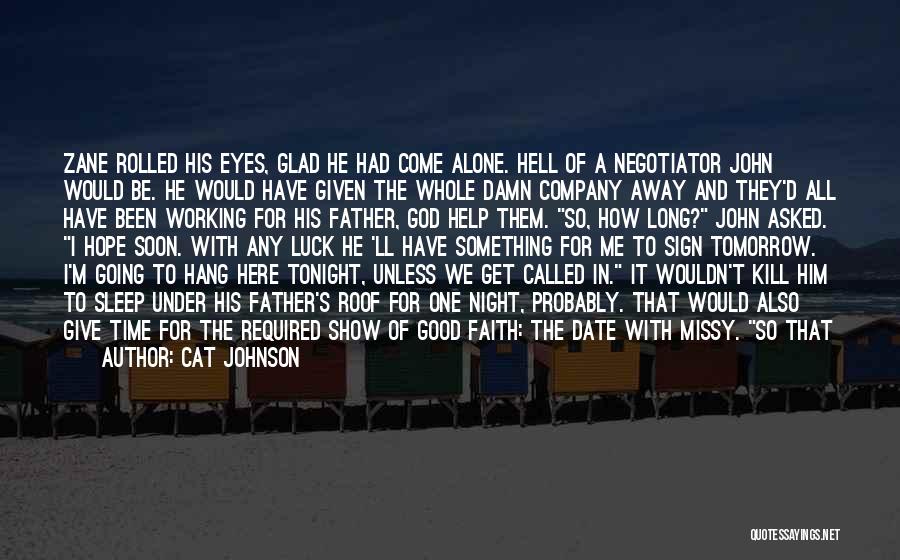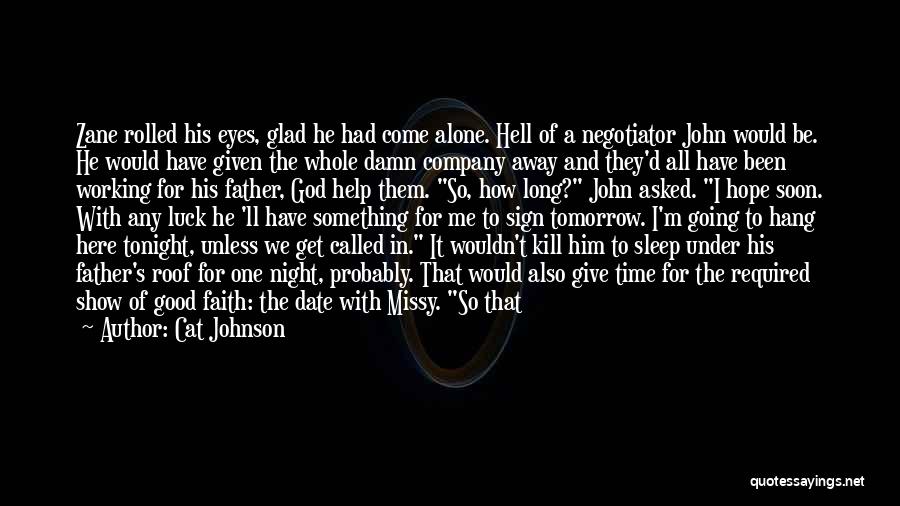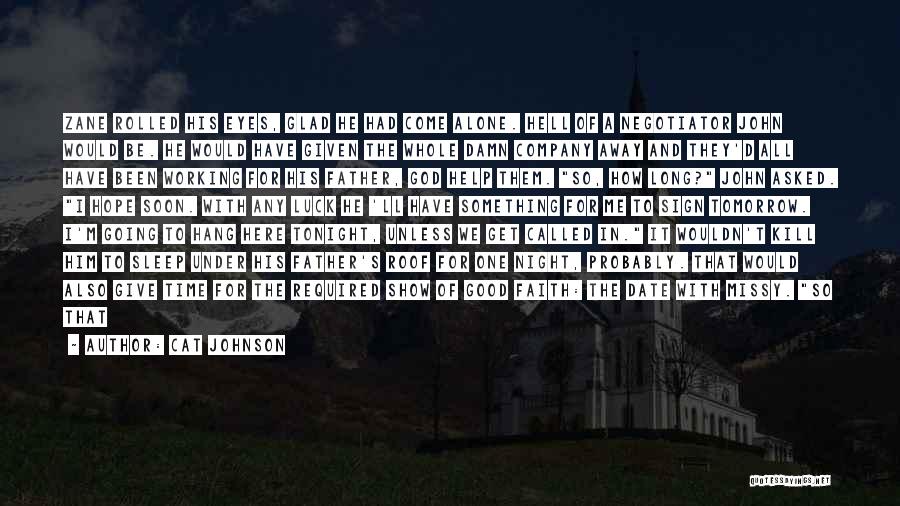 Related Authors
Related Topics