Ilona Andrews Quotes
You're Lying To Yourself. Voron Made Us Into Serial Killers. We Can Be Okay Without Violence For A Few Weeks, But After A Couple Of Months, The Hand Starts Itching For The Sword. You Start Looking For That Rush. You Get Irritable, Life Turns Stale, And Then One Day Some Fool Crosses Your Path, Attacks, And As You Cut Him Down, You Feel That Short Moment Of Struggle When He Leverages His Life Against Yours. If You're Lucky, He's Very Good And The Fight Lasts A Few Seconds. But Even If It Doesn't, That Short Moment Of Triumph Is Like Getting An Adrenaline Shot. Suddenly Color Comes Back Into Life, Food Tastes Better, Sleep Is Deeper, And Sex Is Rapture.
I Knew Exactly What He Was Talking About. I Lived It And I Felt It.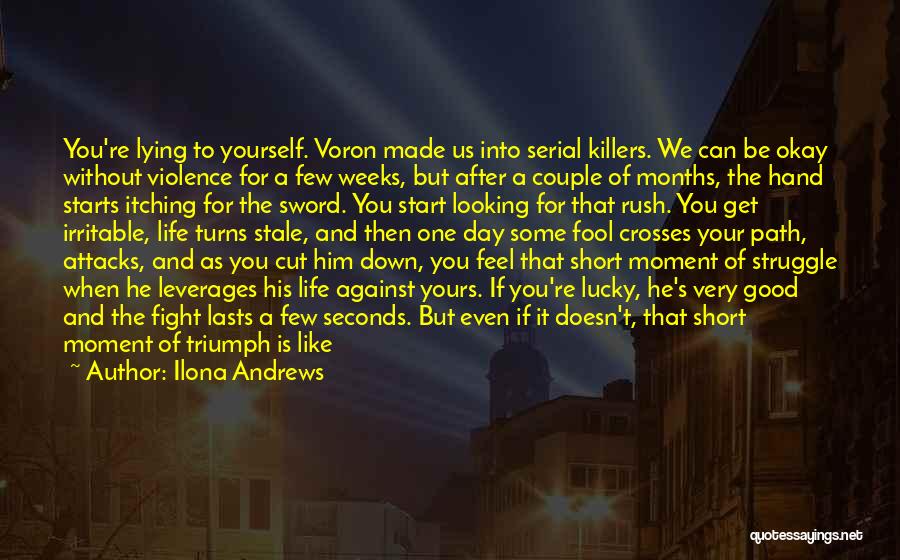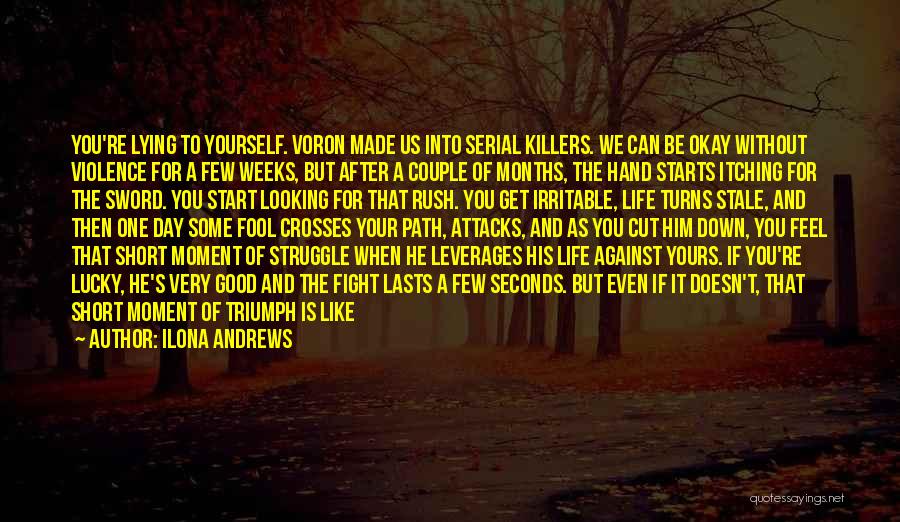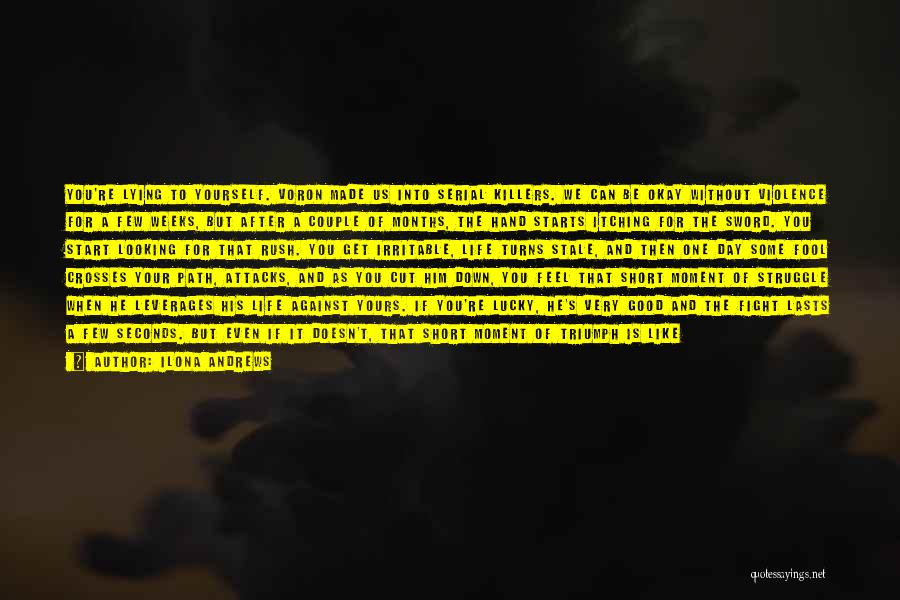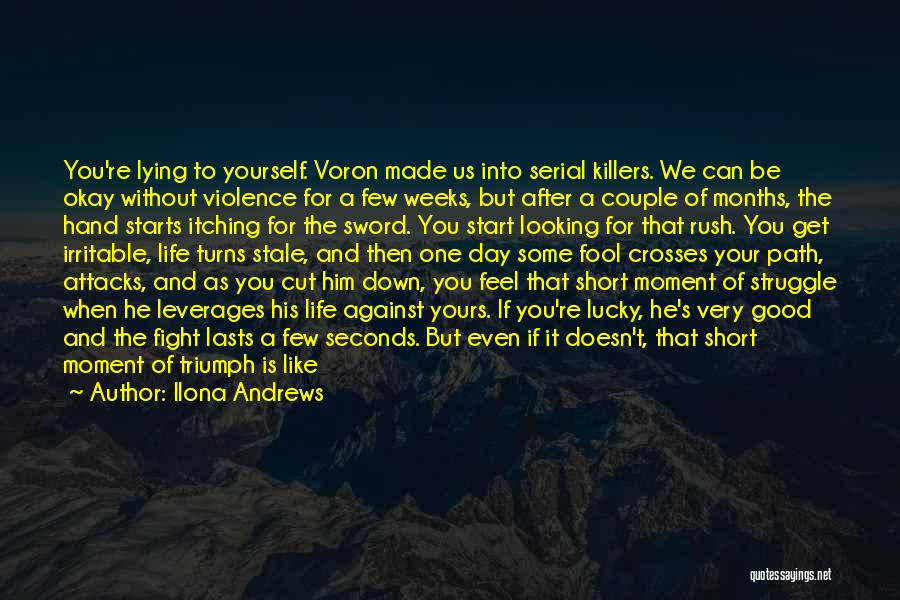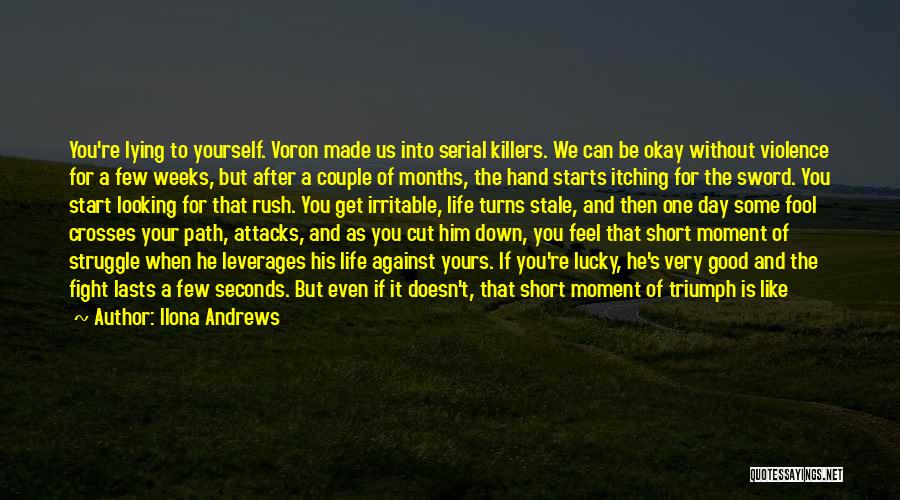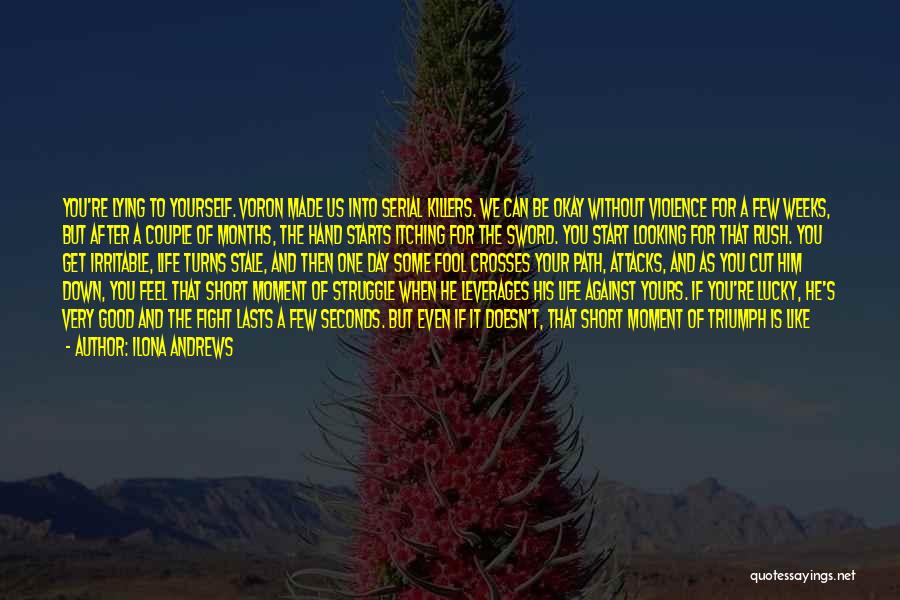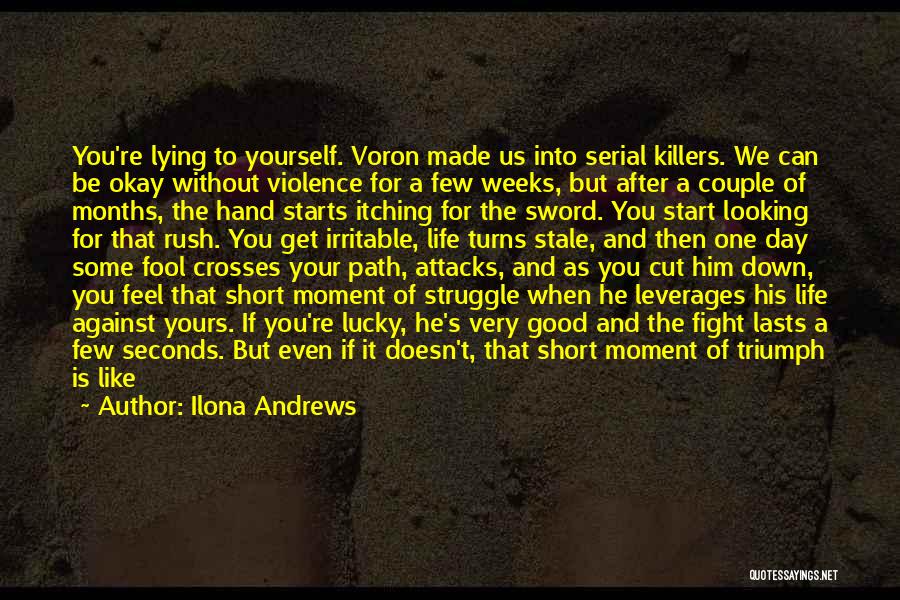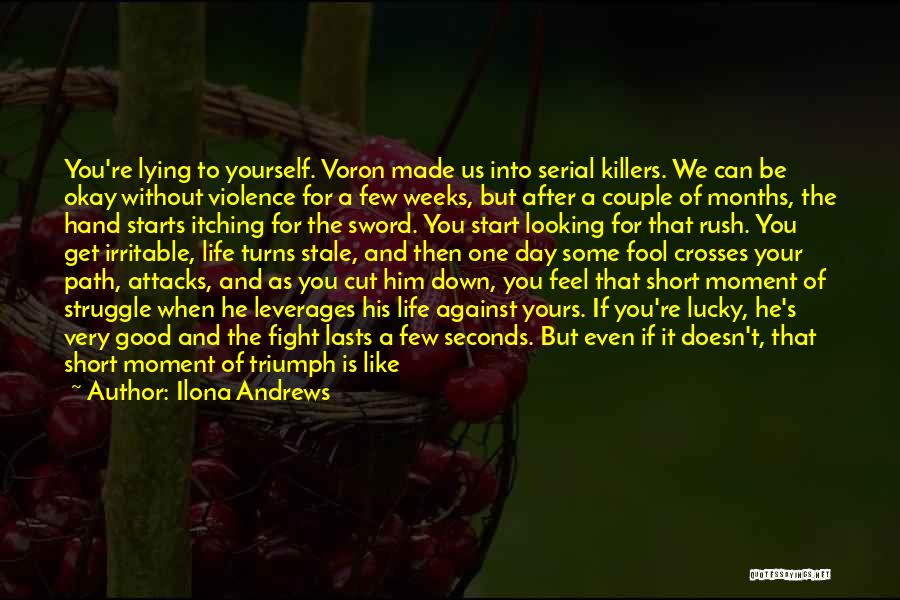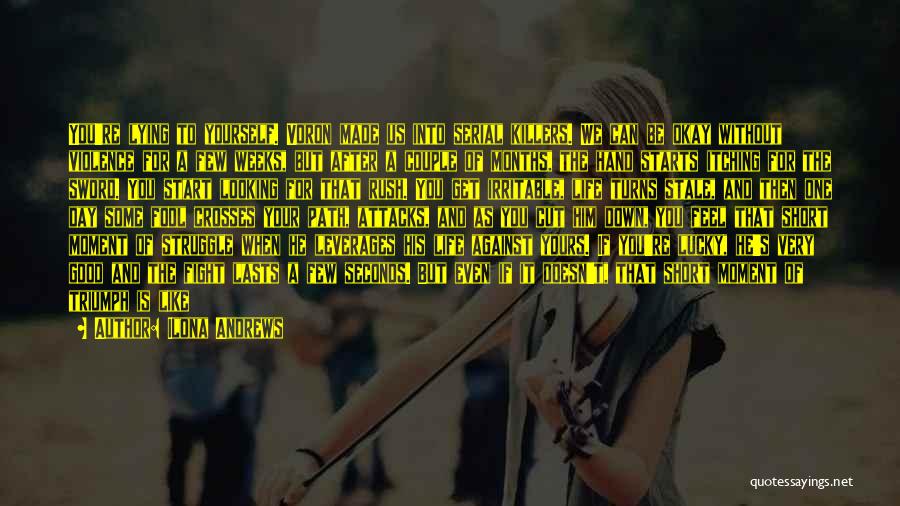 Related Authors
Related Topics