Pamela Morsi Quotes
You Young Folks Today Think You Invented The World," Aunt Will Said. "Still, A Dash Of Unlawful Scrumping Might Work For You. A Lot More Folks Have Tried That Recipe Than My Own, Even If We Don't Hear Testimonials."
She Chuckled Naughtily At That Suggestion. Jesse Giggled A Bit Herself.
The Important Thing Was That Her Aunt Was Nodding And Smiling Again.
"But Beware, DuJess," Aunt Will Told Her. "Every Cure Has Its Side Effects. It Only Seems Fair To Warn You. I Suspect That A Regular Tonic Of Piney Baxley Can Be Potently Habit Forming.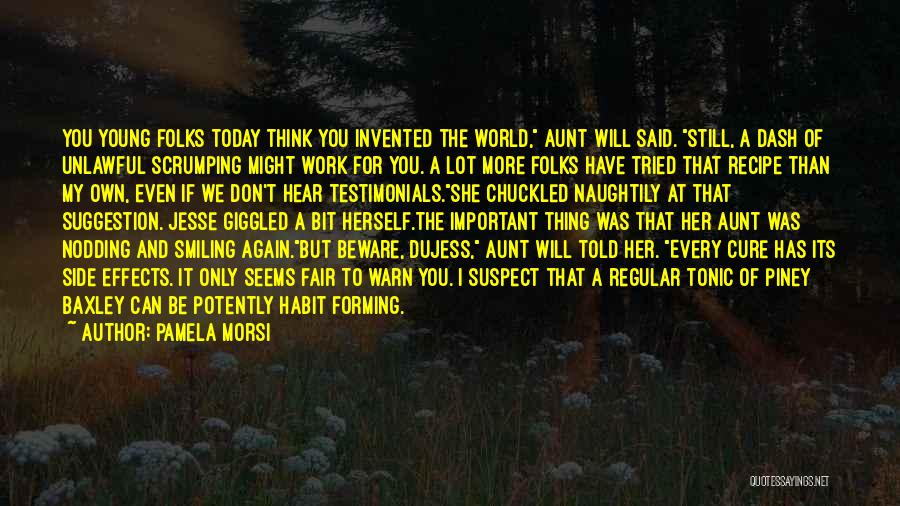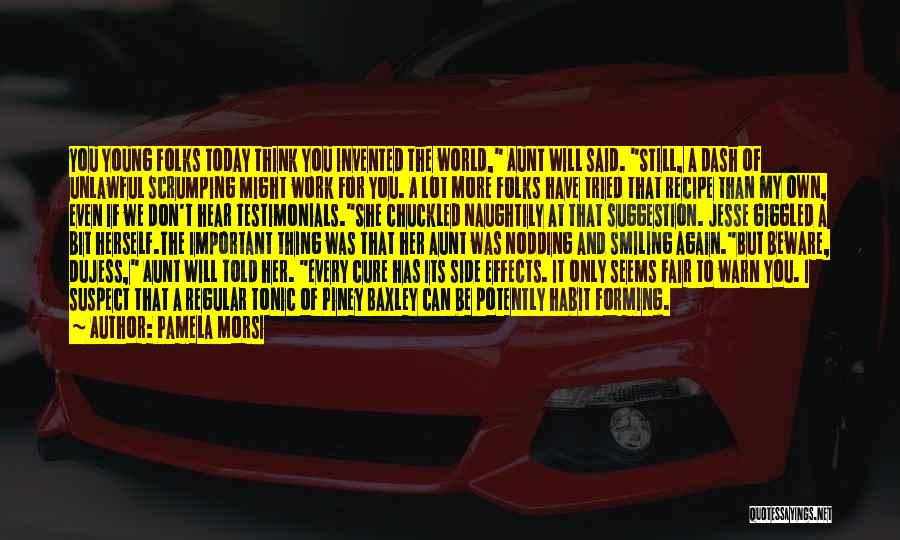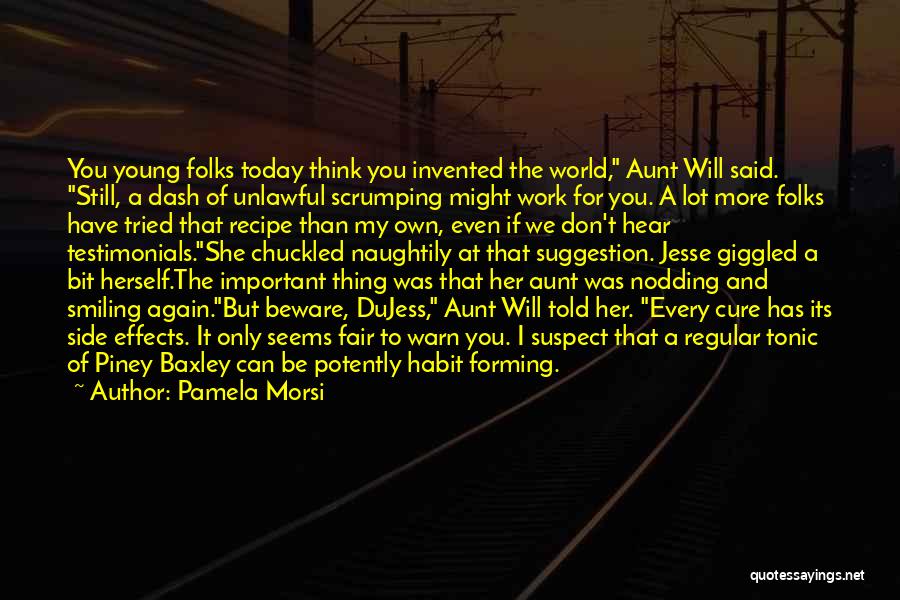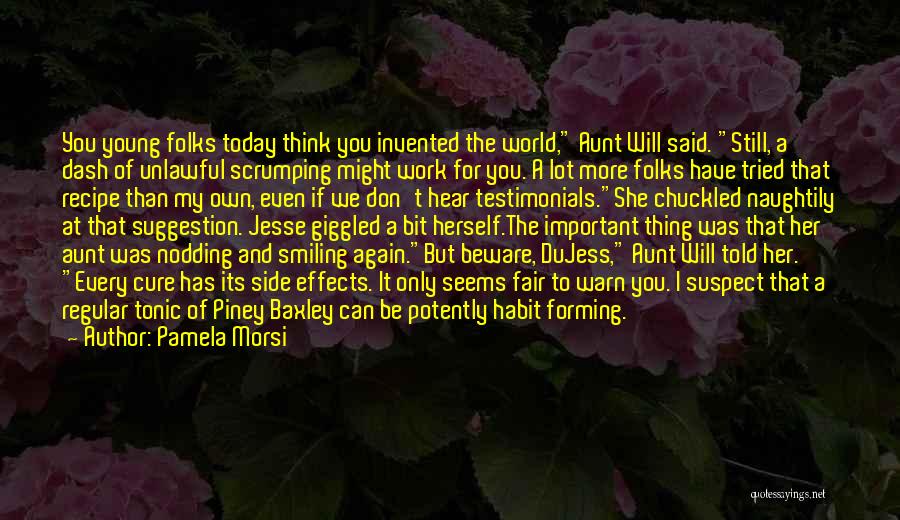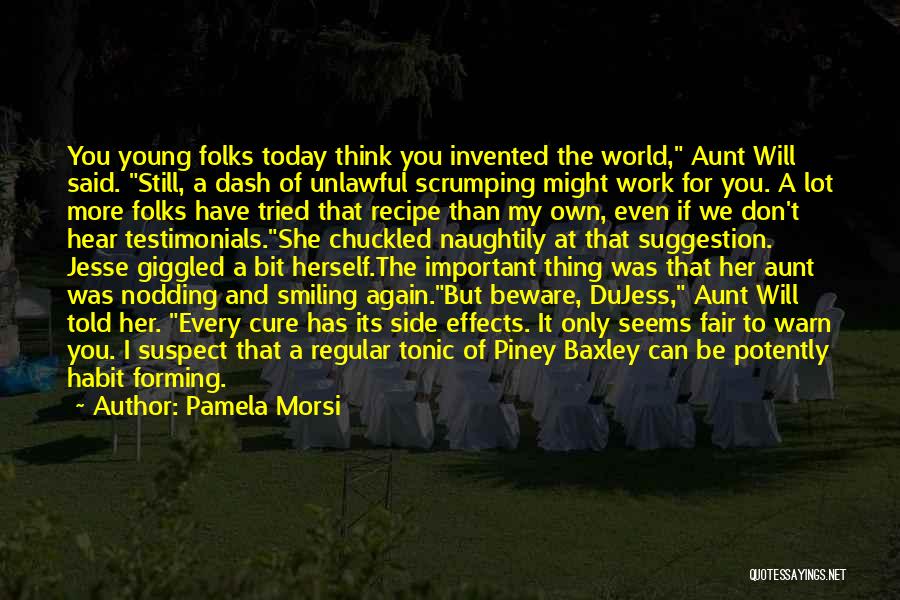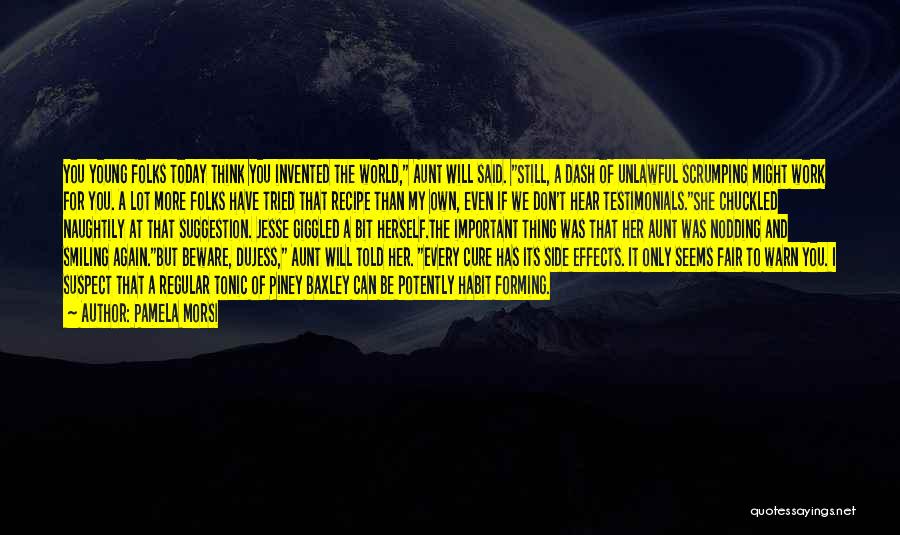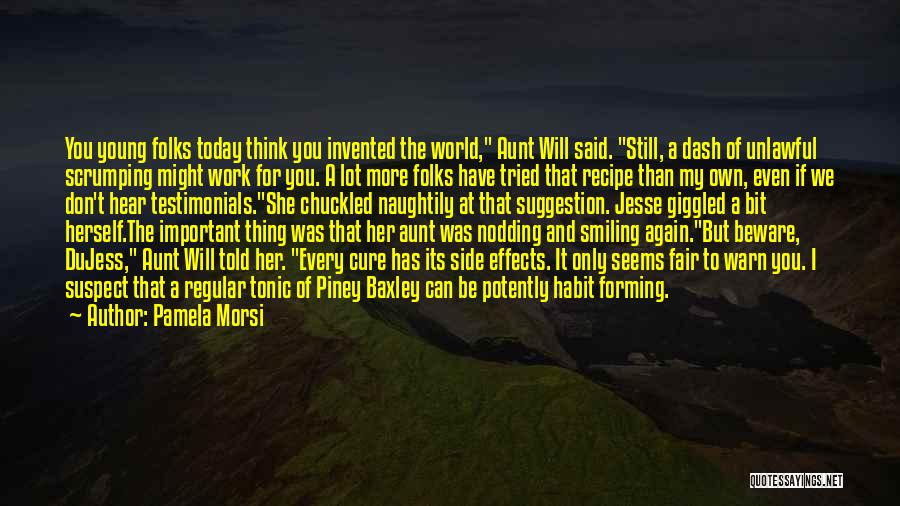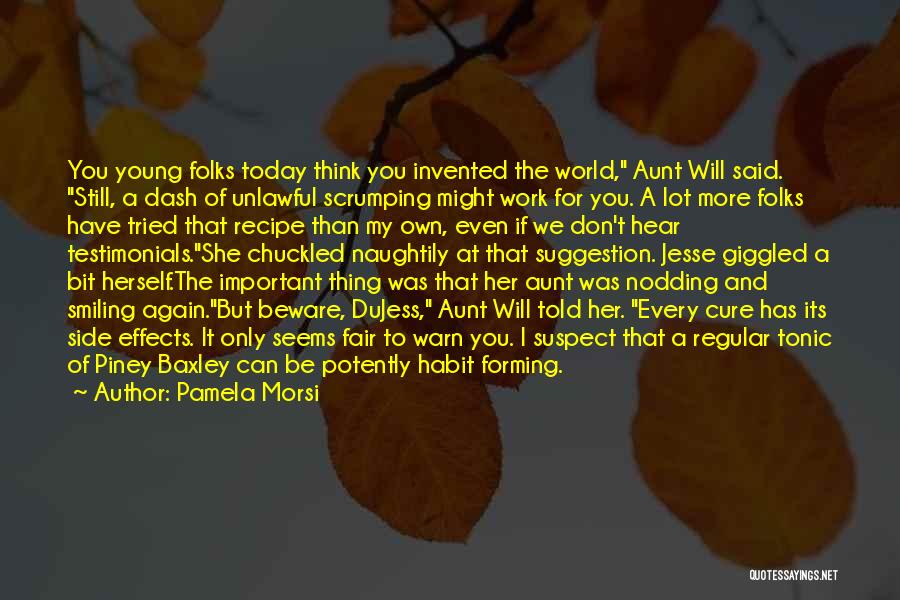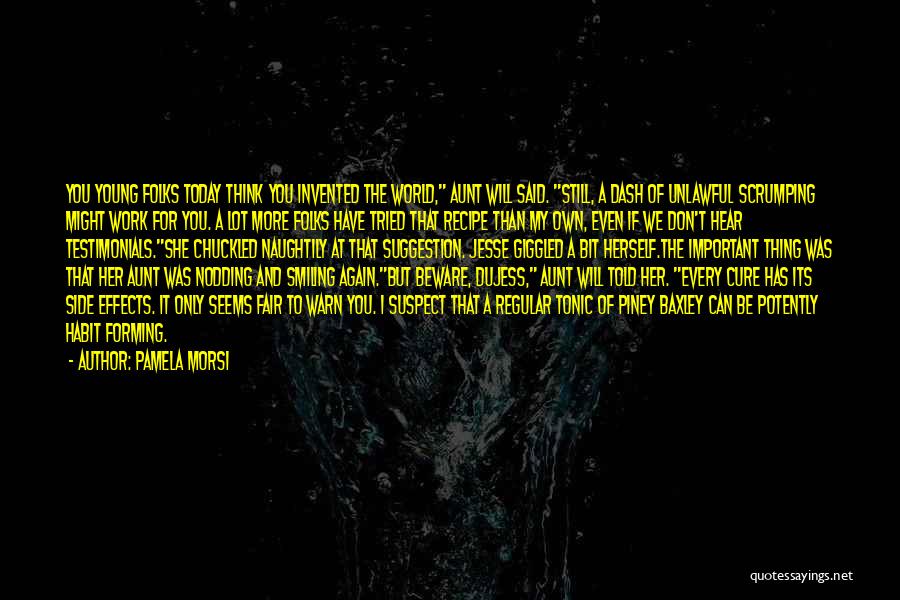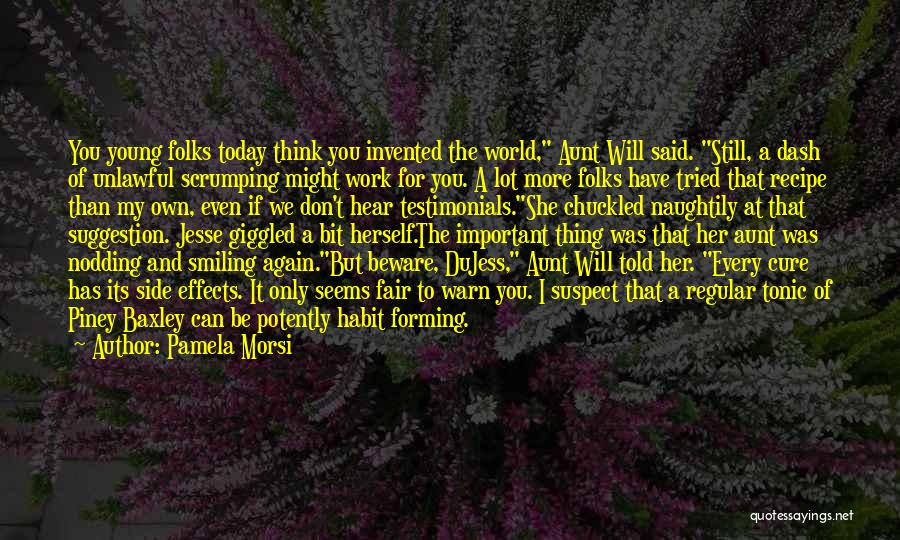 Related Authors
Related Topics