D.H. Lawrence Quotes
You See,' He Said, 'I Always Imagine Our Being Really Happy With Some Few Other People - A Little Freedom With People.'

She Pondered For A Moment.

'Yes, One Does Want That. But It Must Happen. You Can't Do Anything For It With Your Will. You Always Seem To Think You Can Force The Flowers To Come Out. People Must Love Us Because They Love Us - You Can't Make Them.'

'I Know,' He Said. 'But Must One Take No Steps At All? Must One Just Go As If One Were Alone In The World - The Only Creature In The World?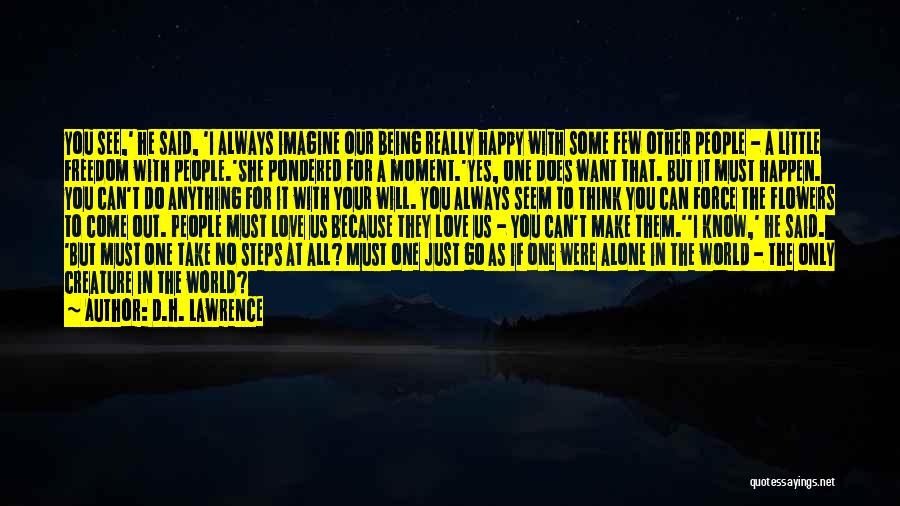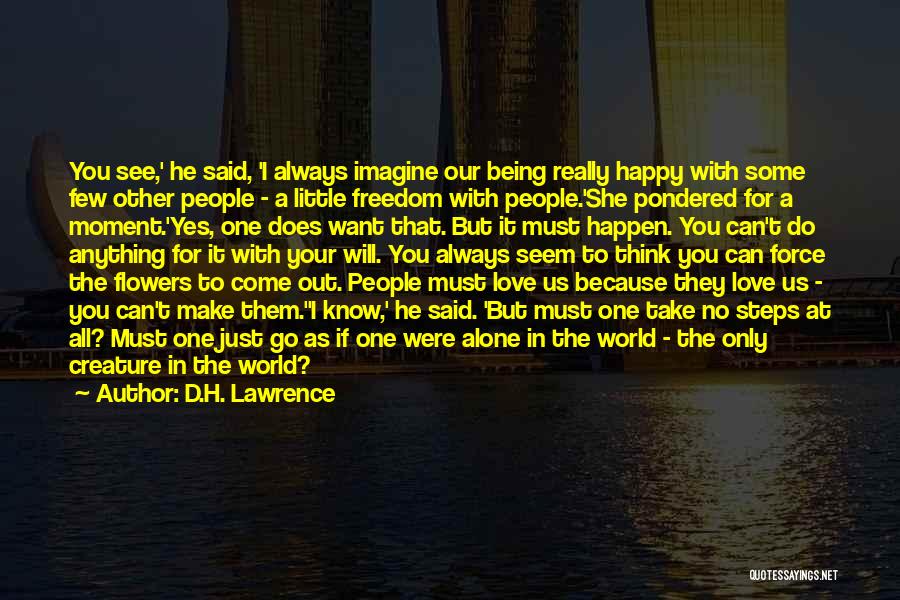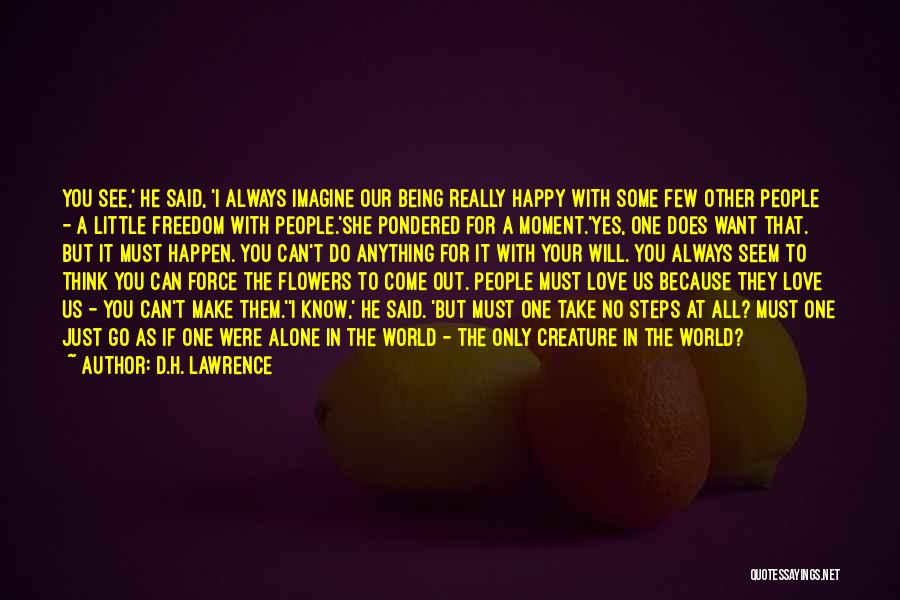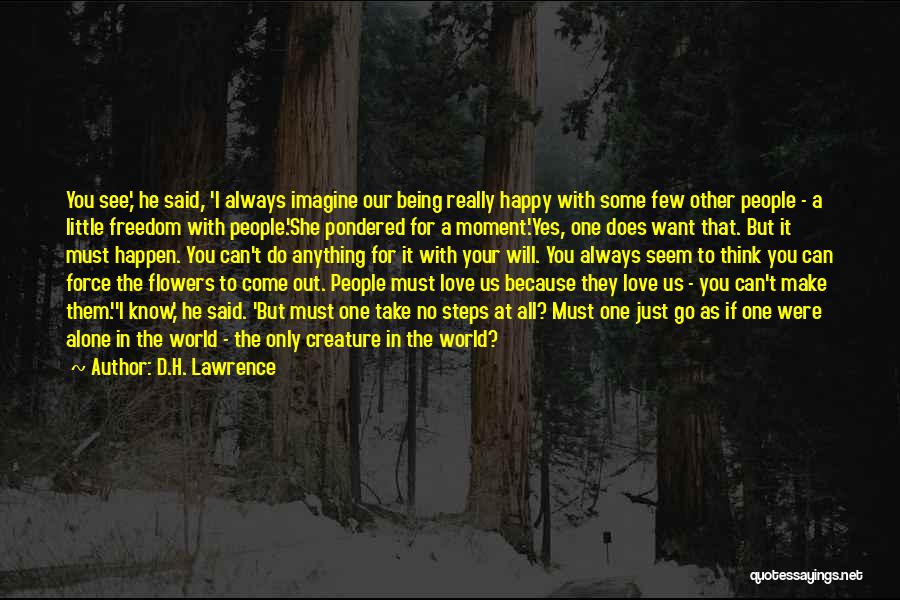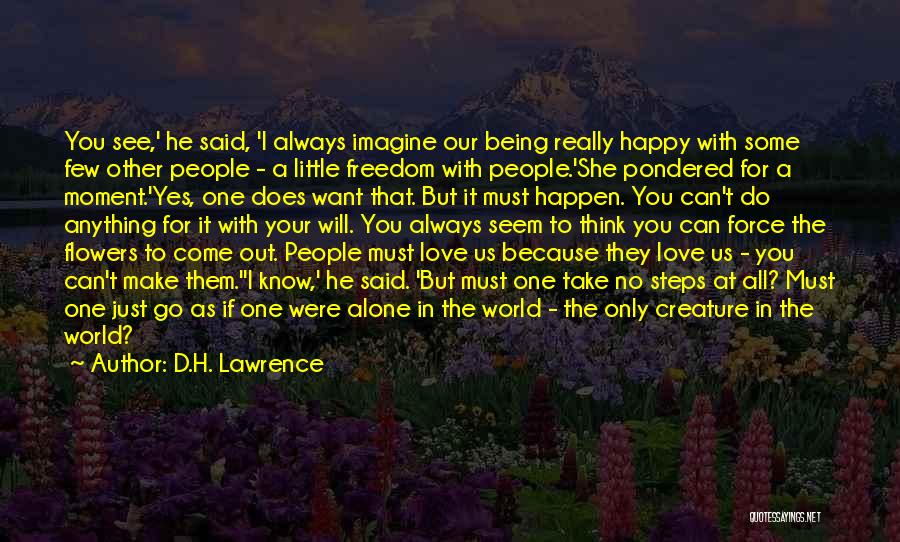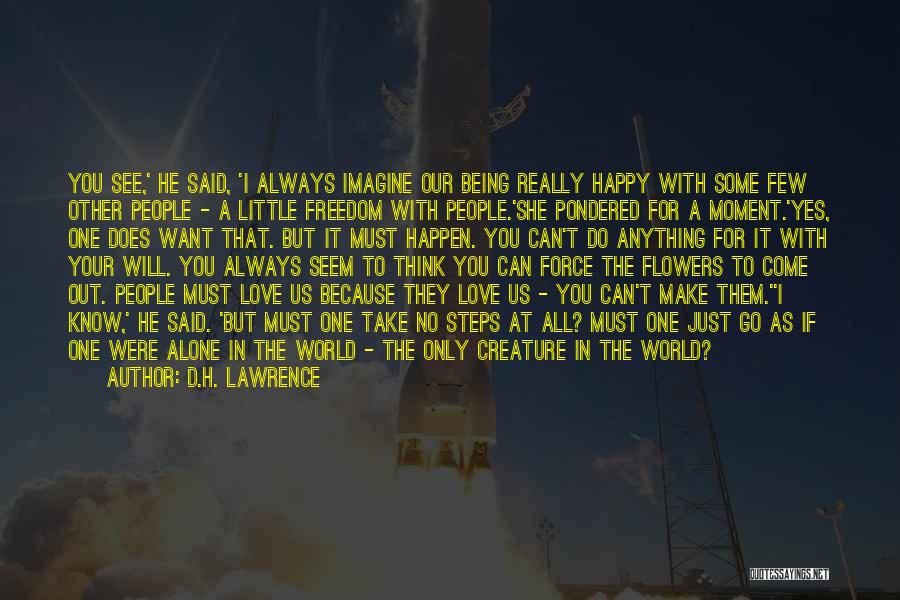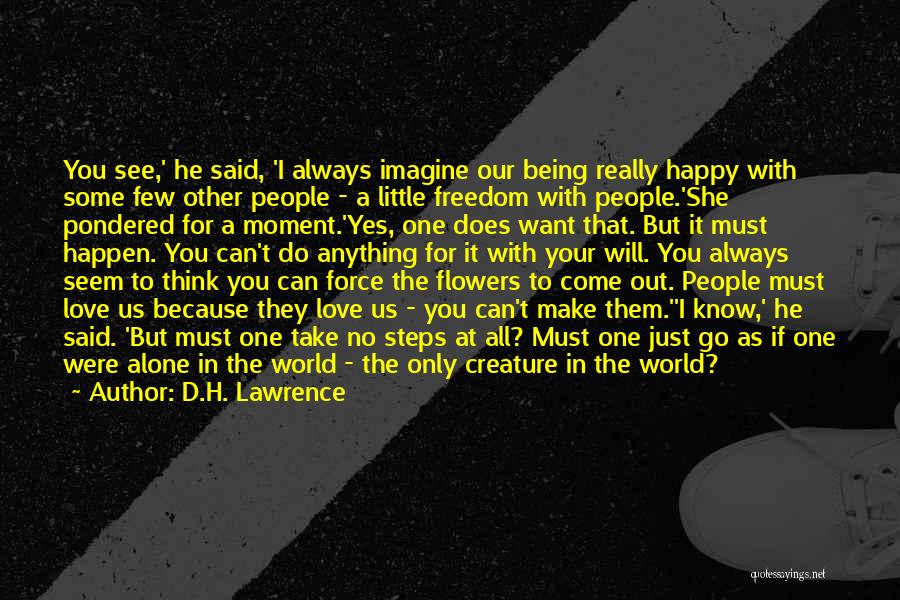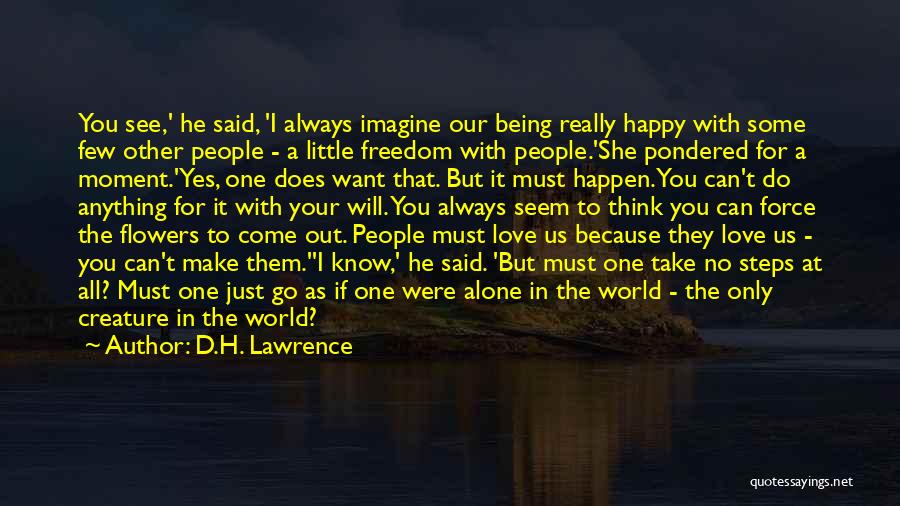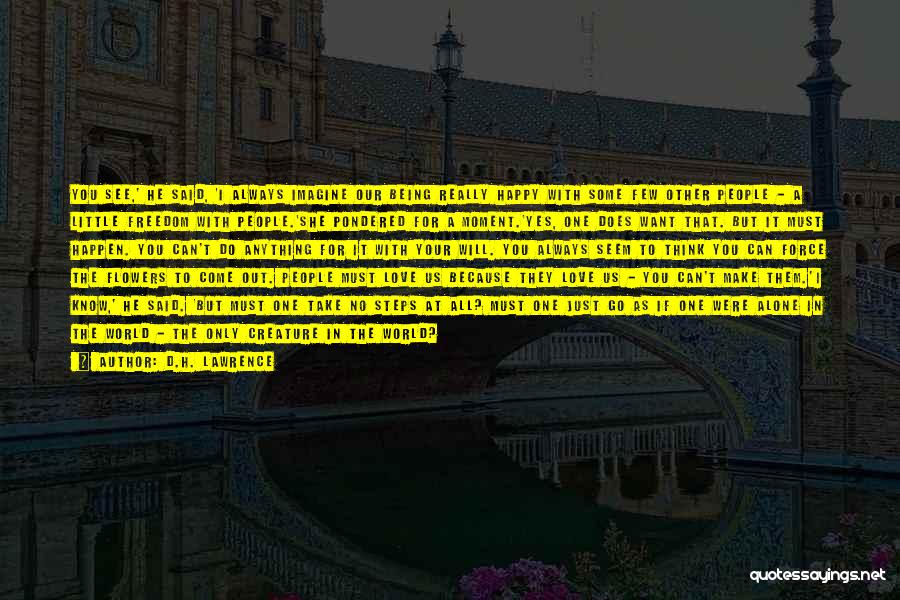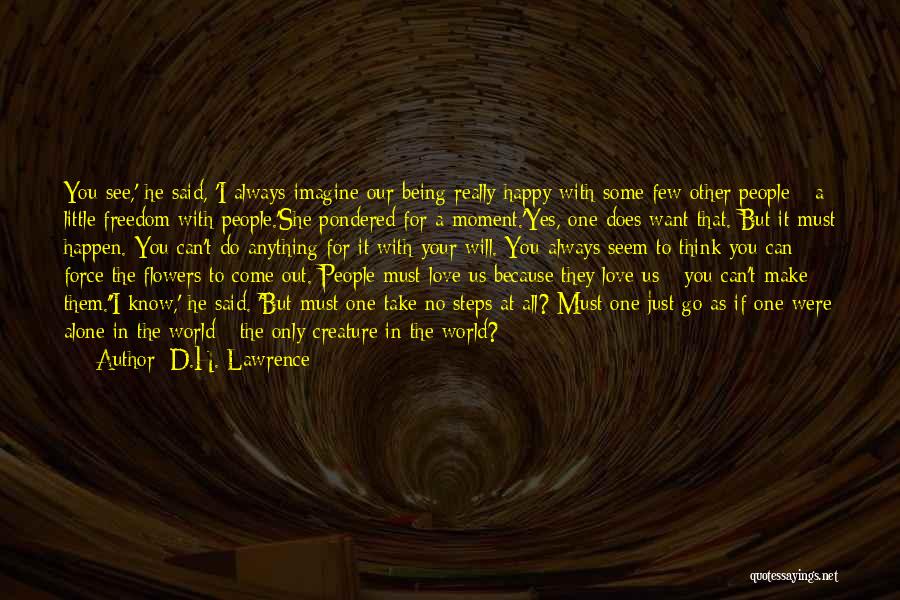 Related Authors
Related Topics