Katie Kacvinsky Quotes
You Are The Strangest Girl I've Ever Met," He Said, Like He Thought I Was Joking. He Picked Up His Water Bottle And Gave Me A Sideways Glance. "Have You Ever Kissed Anybody?" He Asked, And Took A Sip.
I Smirked. "There Aren't A Whole Lot Of Opportunities In The Digital World. I Did Practice On My Hand Once. It Didn't Do Anything For Me."
Justin Coughed On The Water He Was Swallowing And I Slapped My Hand Over My Mouth.
"Did I Just Say That Out Loud?" I Mumbled.
He Was Half Coughing, Half Laughing. "Yes, You Did," He Managed To Say.
"Delete, Delete, Delete," I Said, And Pushed An Imaginary Button In The Air. "I Really Miss That Feature."
"No, That's The Good Stuff. People Always Want To Delete The Good Stuff." His Eyes Lit Up. "That's A Cool Idea, Though. What Would You Say, Right Now, If You Could Immediately Delete It, So No One Read It?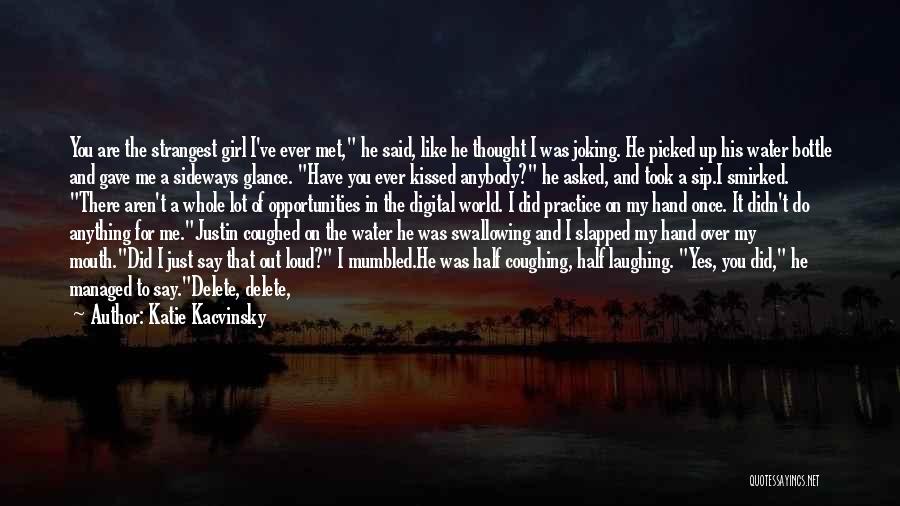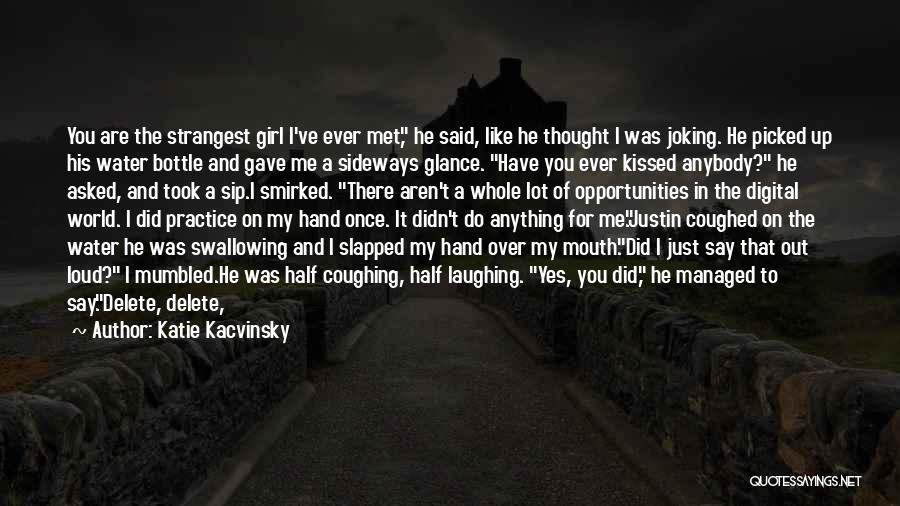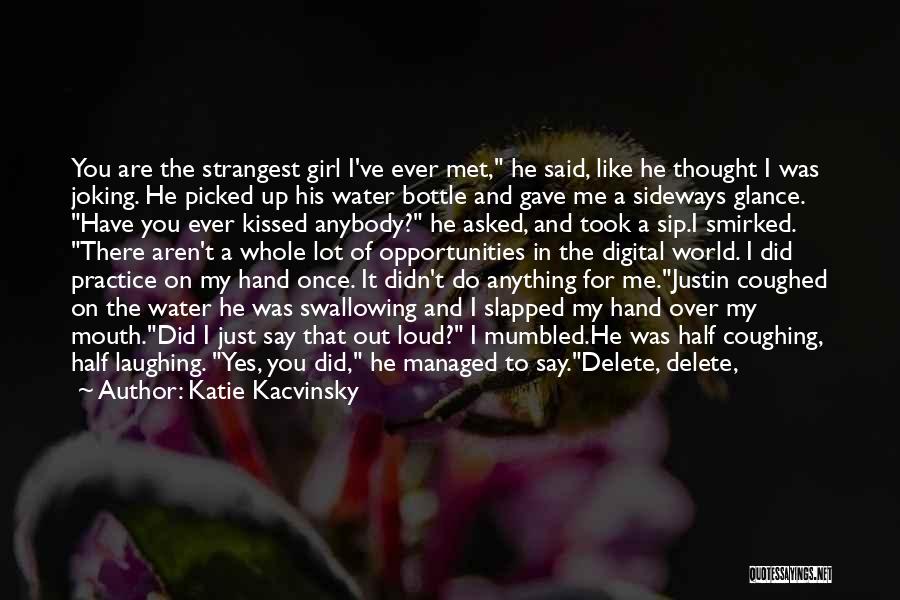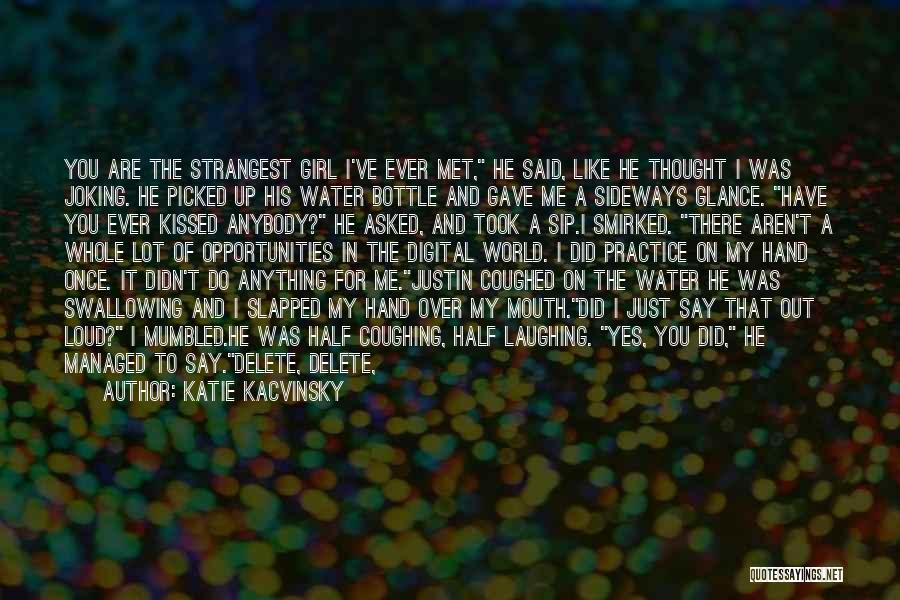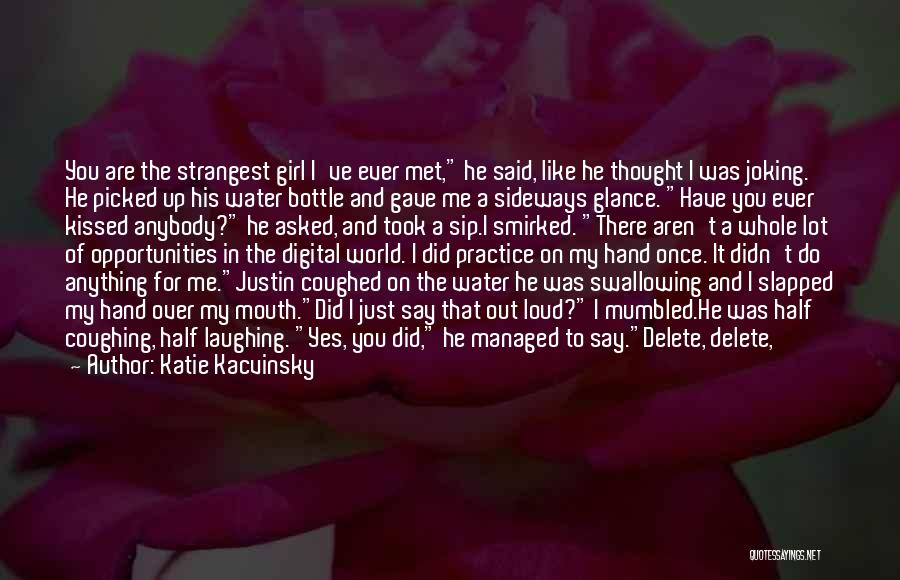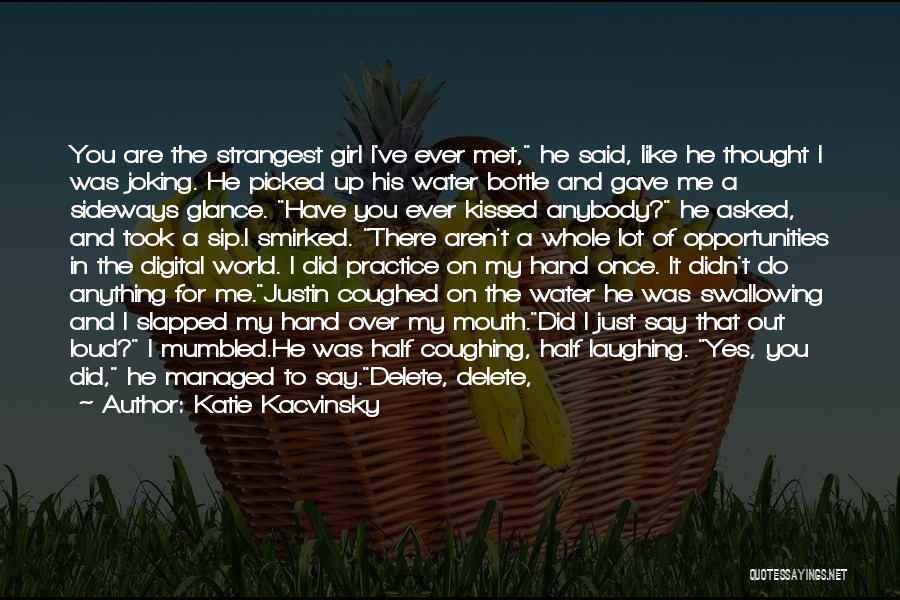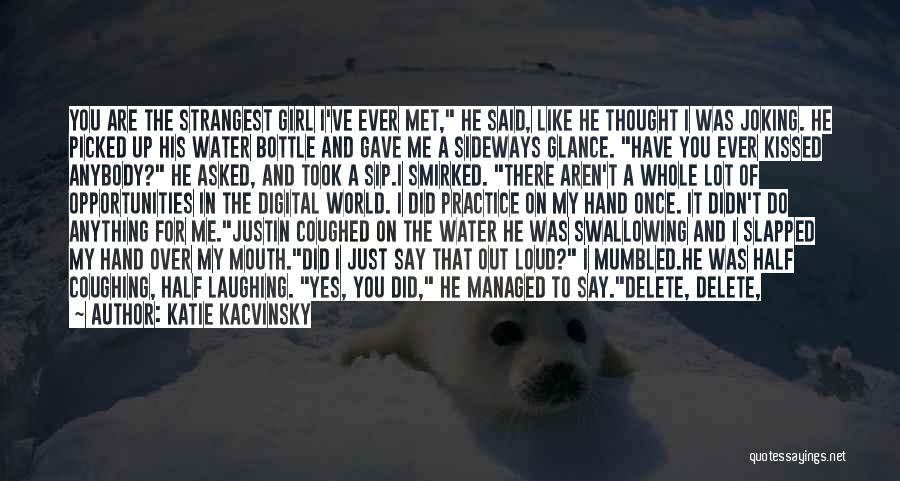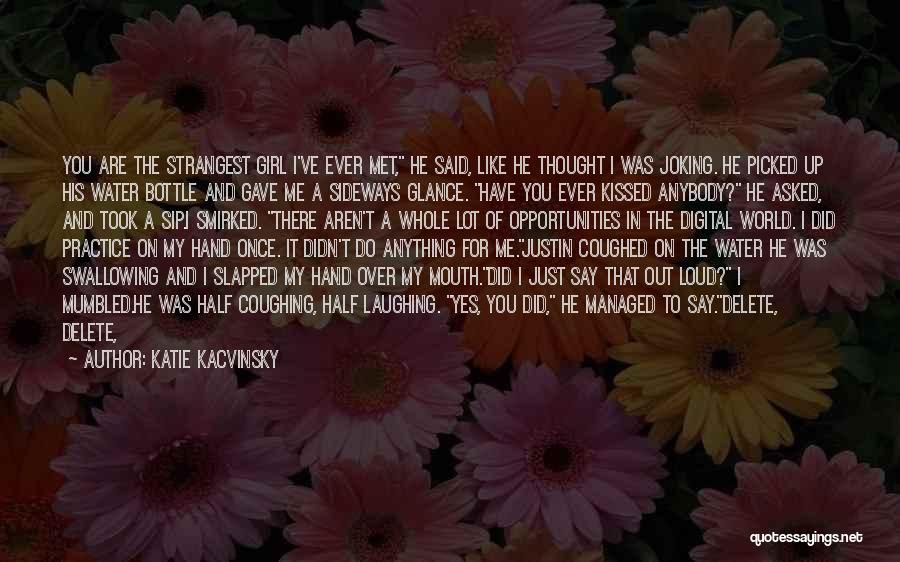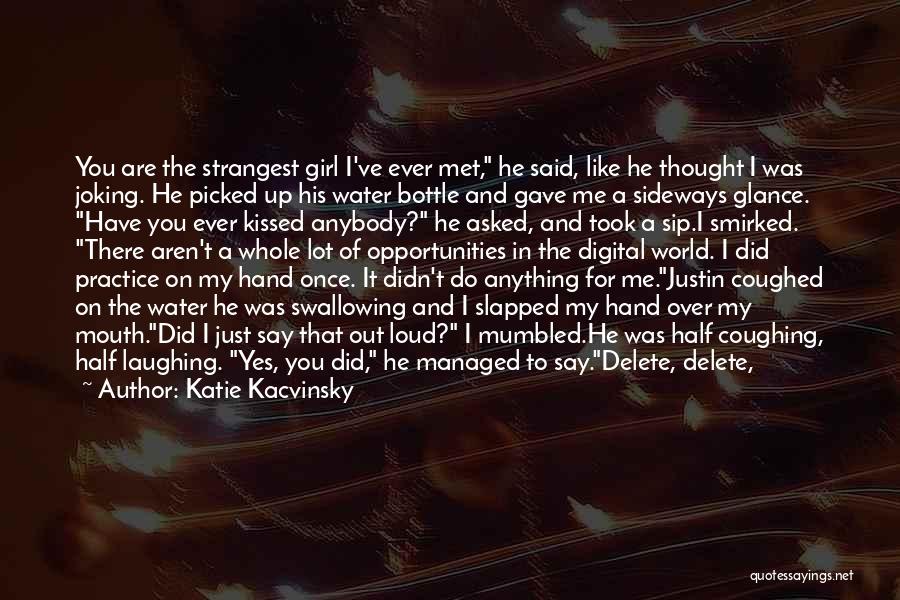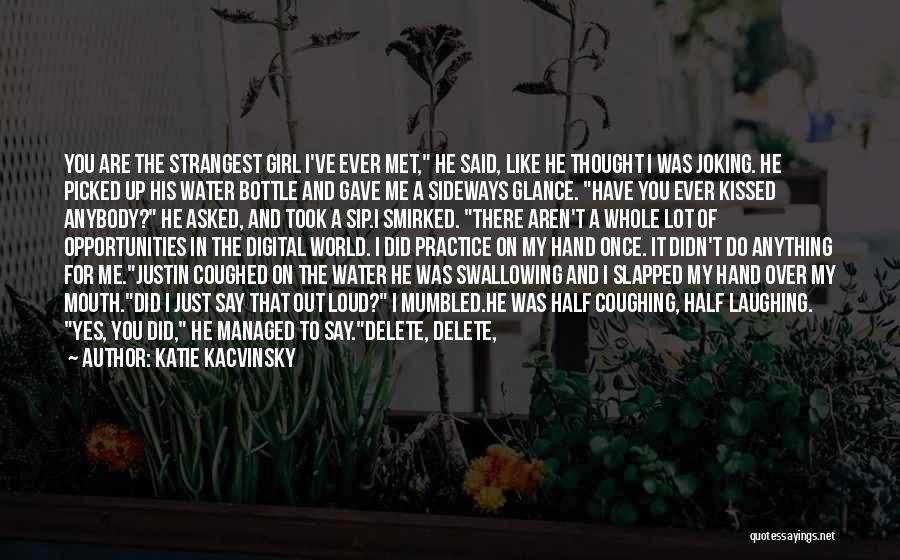 Related Authors
Related Topics