Warsan Shire Quotes
You Are Her Mother.
Why Did You Not Warn Her,
hold Her Like A Rotting Boat
and Tell Her That Men Will Not Love Her
if She Is Covered In Continents,
if Her Teeth Are Small Colonies,
if Her Stomach Is An Island
if Her Thighs Are Borders?

What Man Wants To Lie Down
and Watch The World Burn
in His Bedroom?

Your Daughter 's Face Is A Small Riot,
her Hands Are A Civil War,
a Refugee Camp Behind Each Ear,
a Body Littered With Ugly Things.

But God,
doesn't She Wear
the World Well?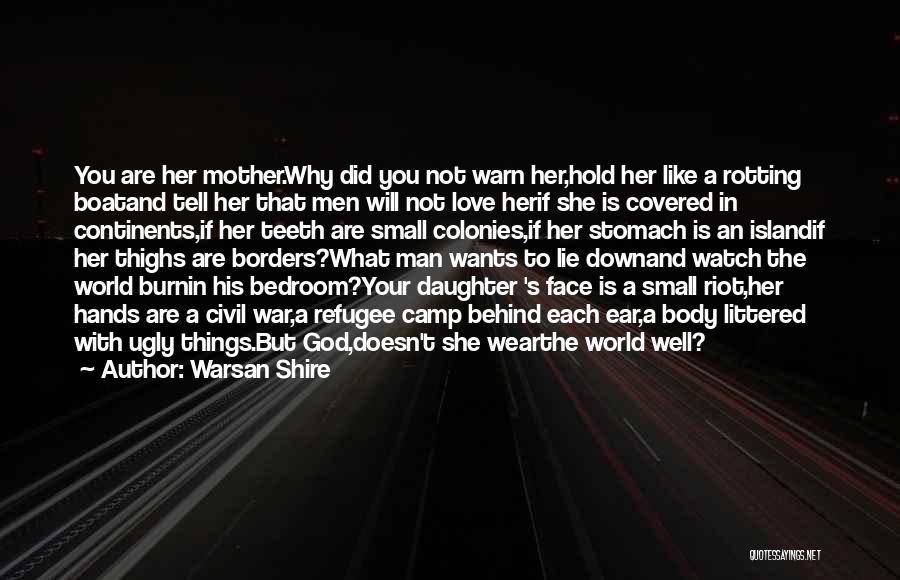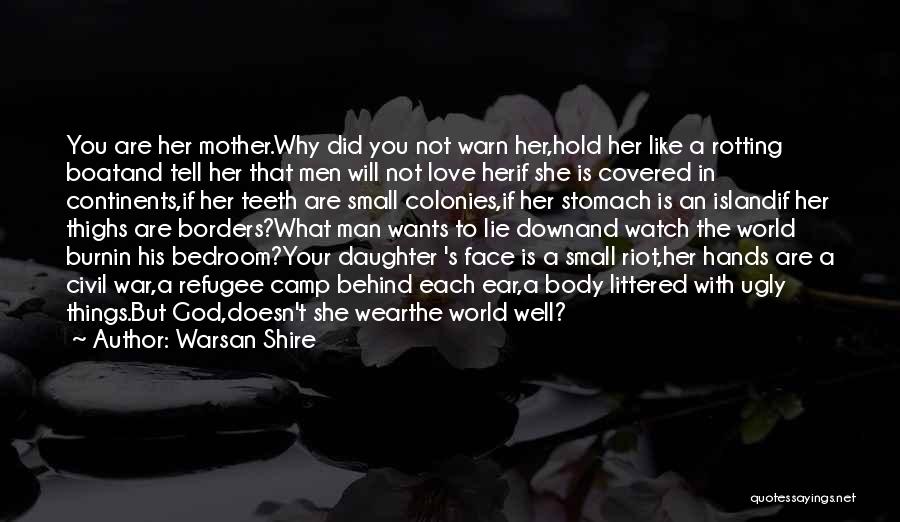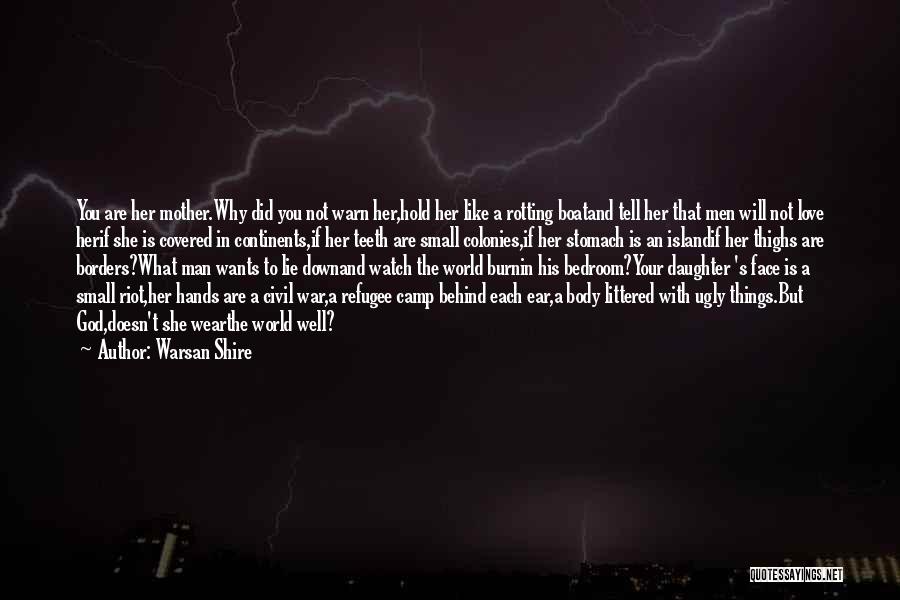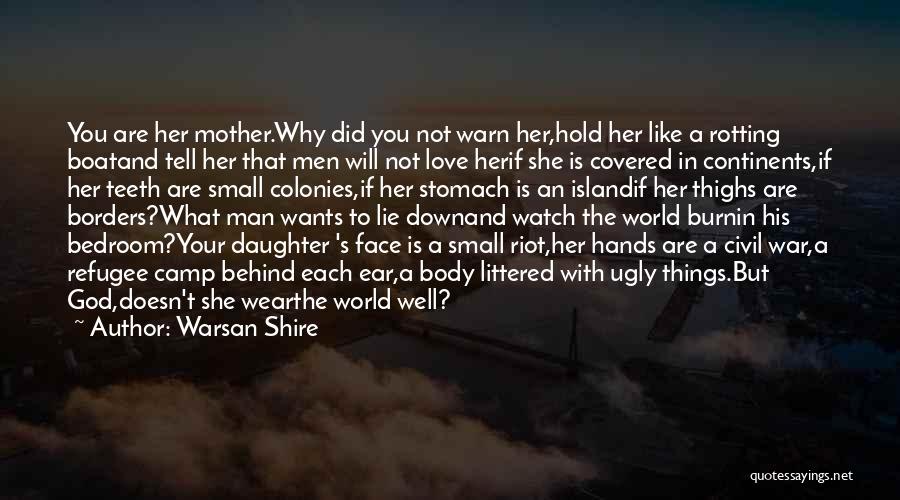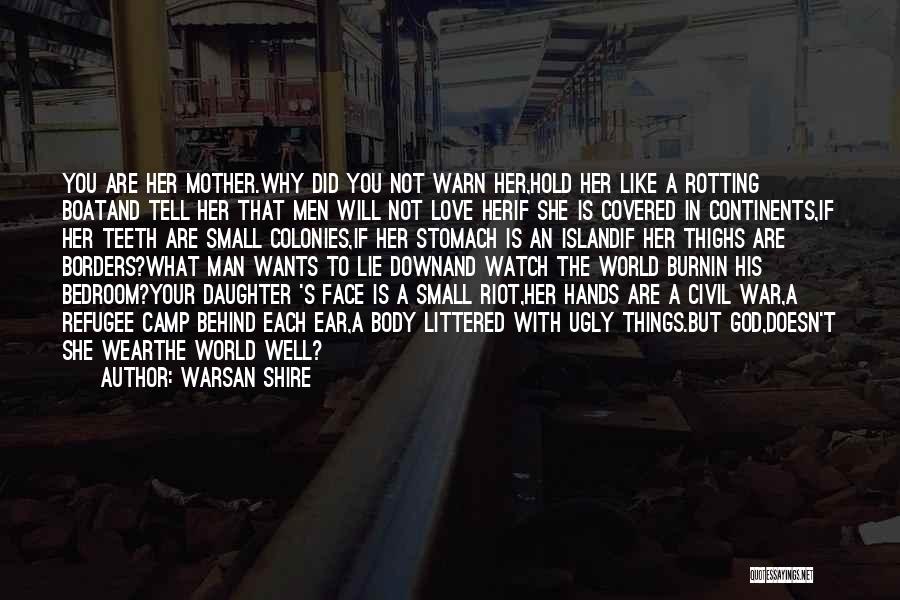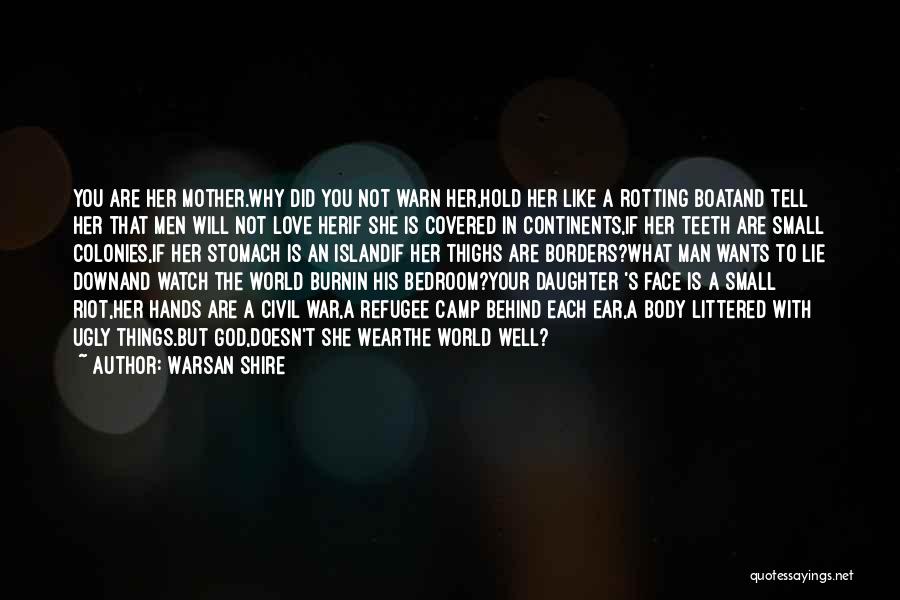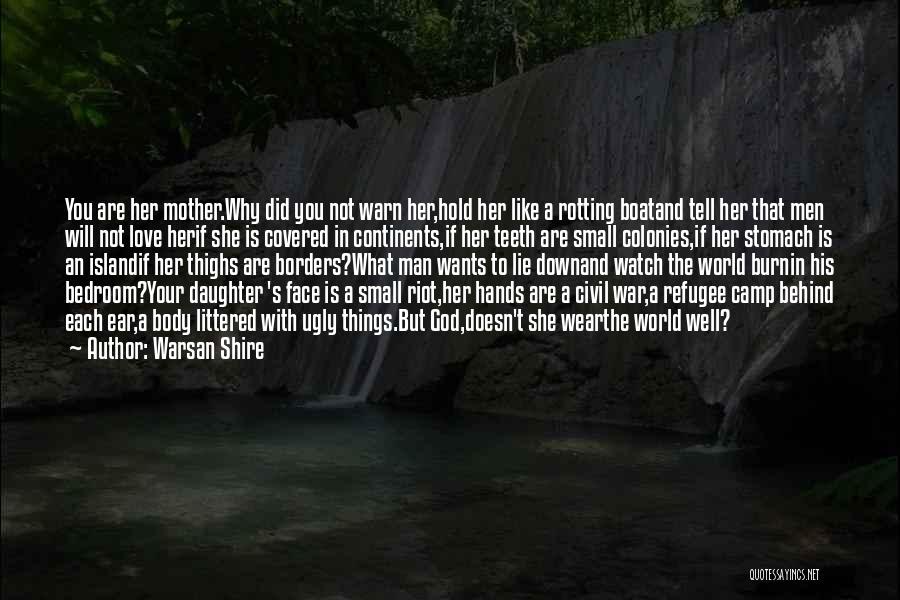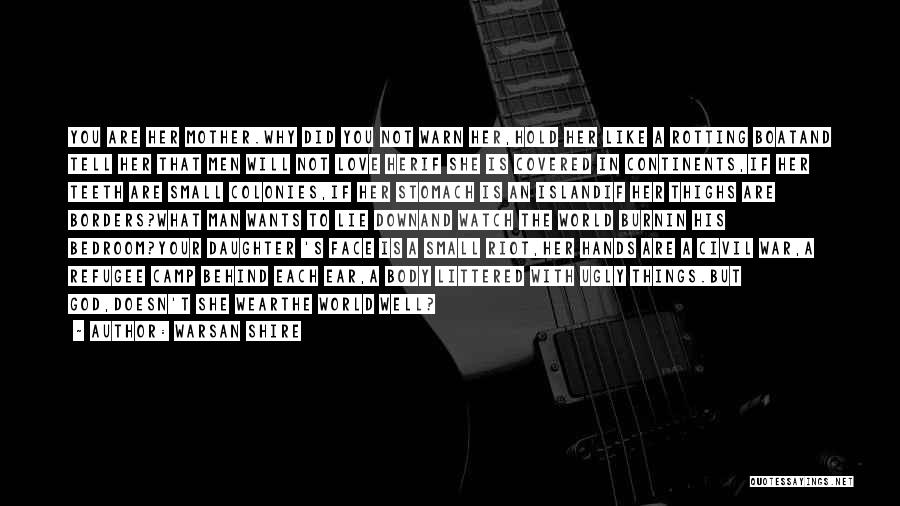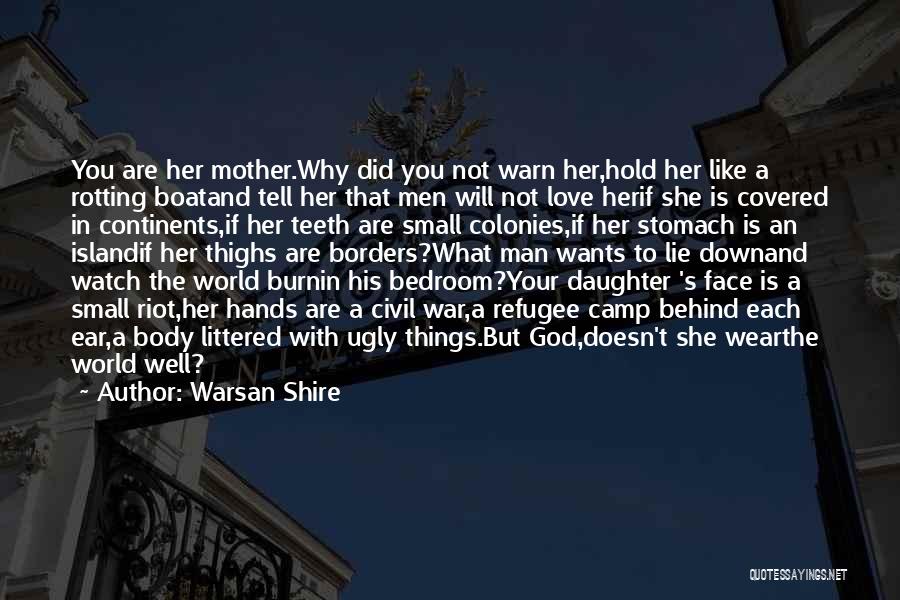 Related Authors
Related Topics