Nityananda Das Quotes
Worried About Fitting In, Being Part Of A Group, Feeling Accepted? People Gather In Groups Of Similar Interests, But These Interests Are Usually Based On External Preferences And Attires.
"We Think That If Other People Like This Sport Or Activity, They'll Accept Us Without An Interview Or Further Questions, And We Need That Because We Are Afraid Of Standing Naked In Front Of Others, Of Showing Whom We Really Are Underneath The Fake Smiles And Bland Expressions Of Anger And Pain: This Nakedness Is One Of The Heart And Mind.
"It's Within These Groups That Most People Find Their 'soul-mates' And 'fall In Love' With The Person They'll Never Get To Know For Real.
"Little Did You Know, You Have To Keep Pretending To Be Someone Else, While Your Partner Is Exhausted From Having To Put On A Daily Show Just To Please You.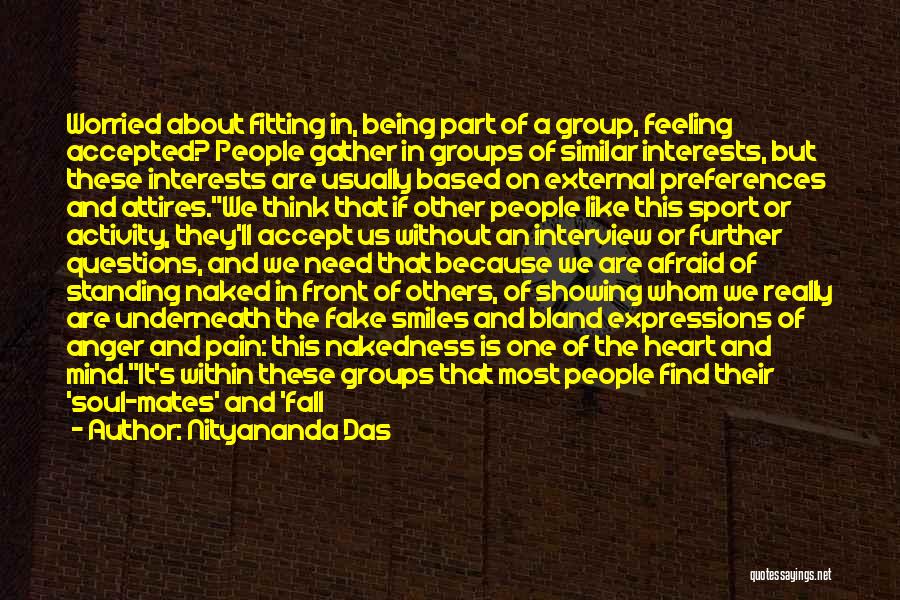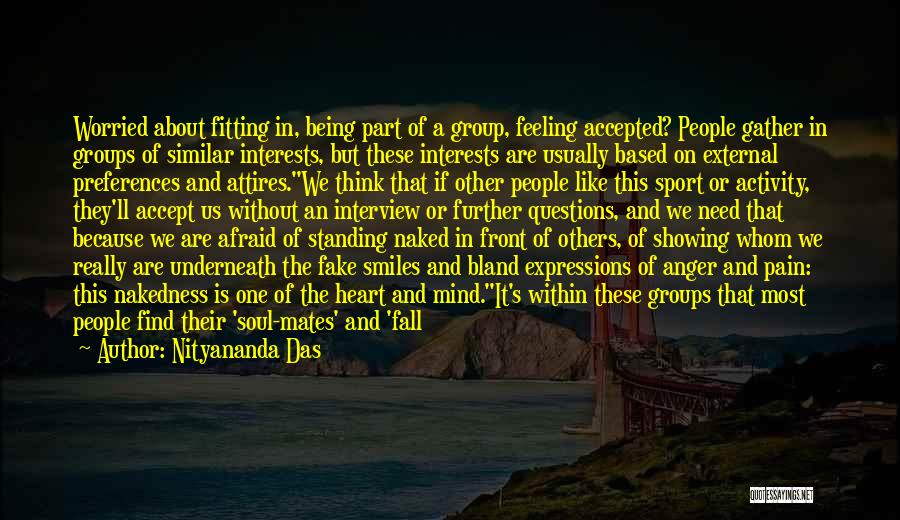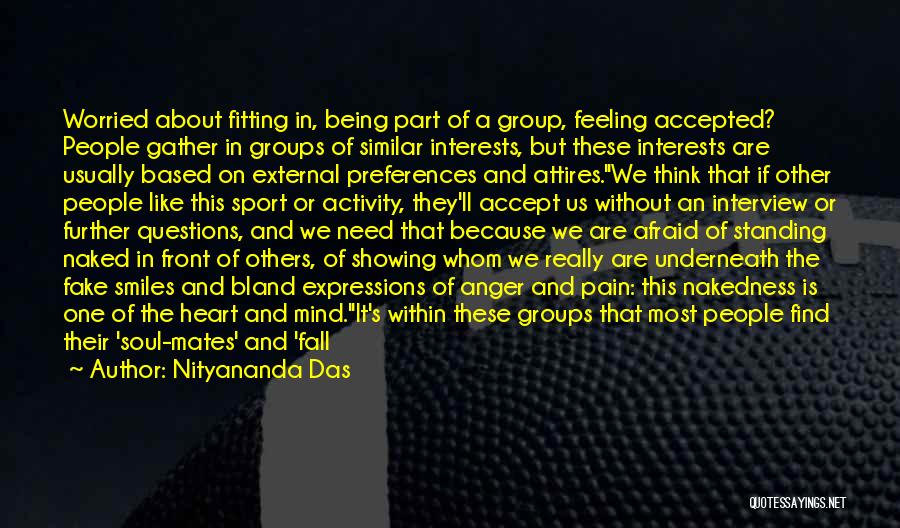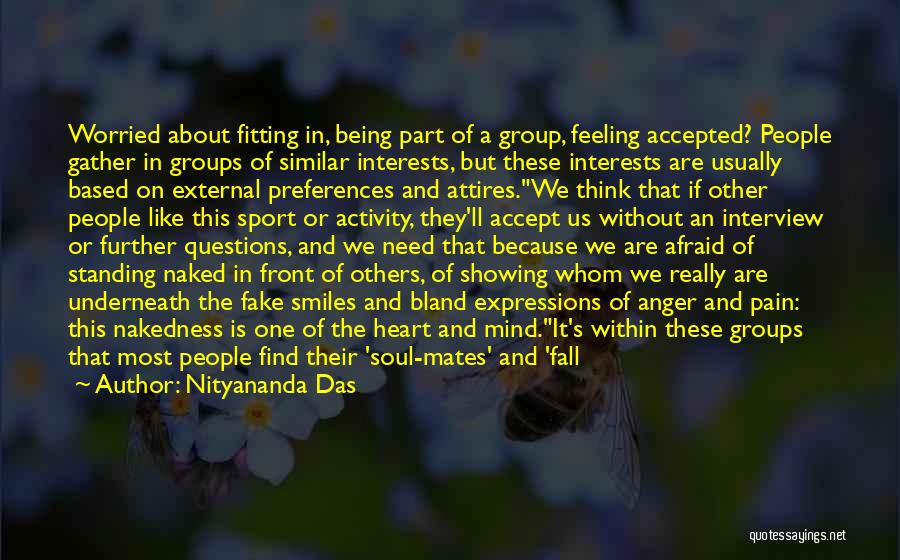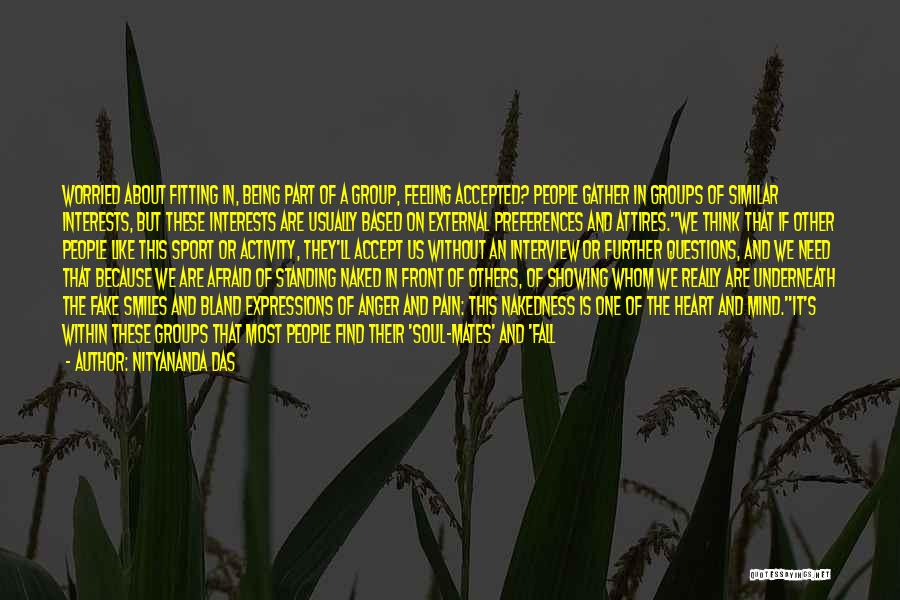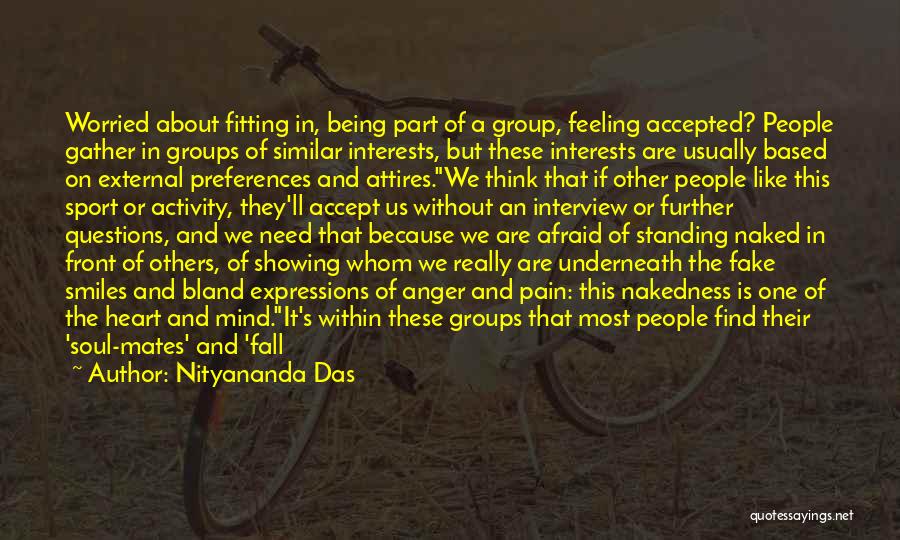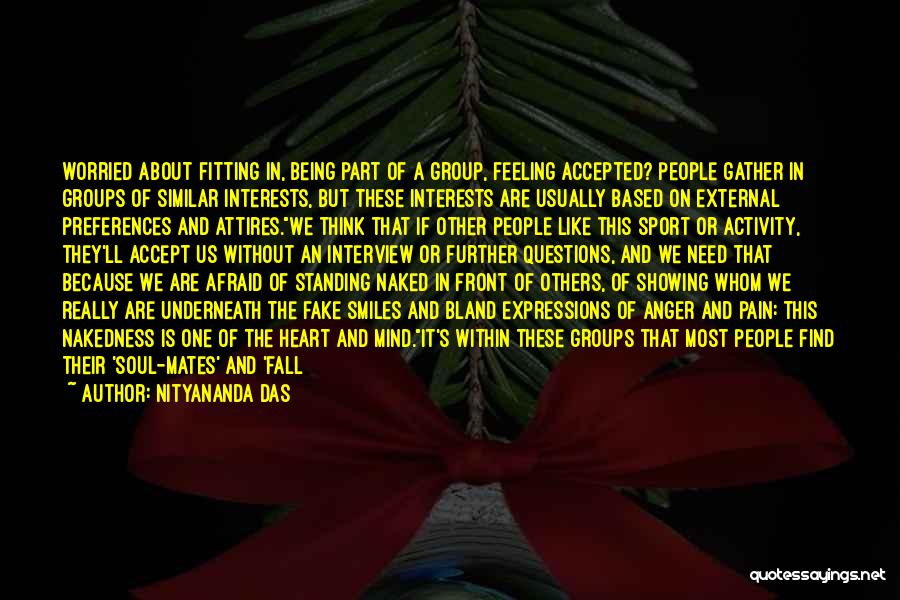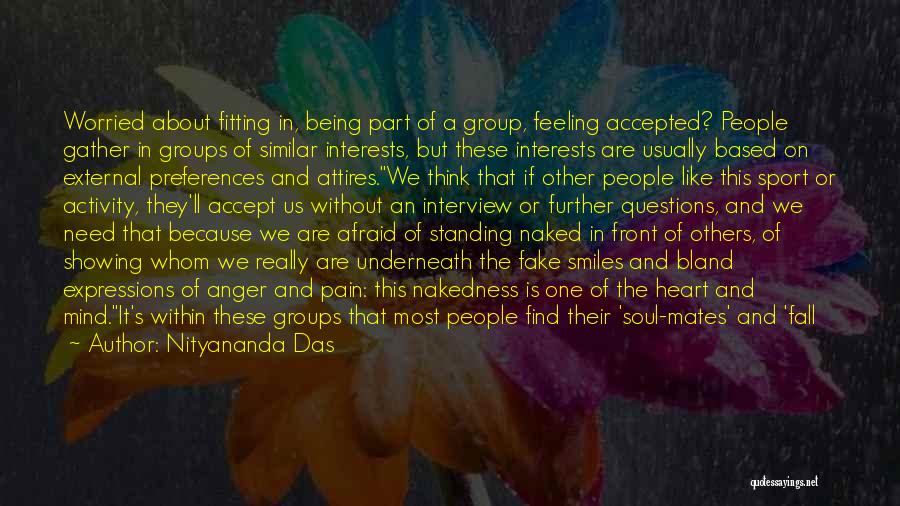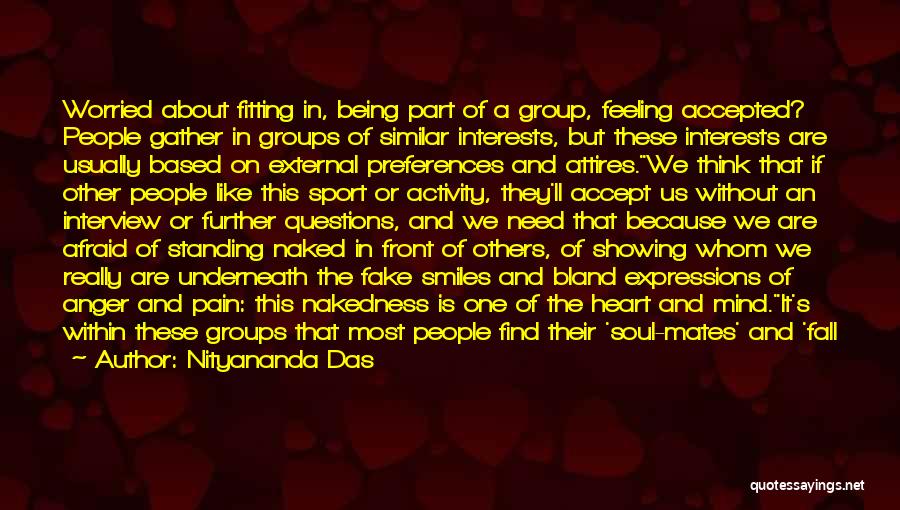 Related Authors
Related Topics