Kelly Oram Quotes
Why You?" I Asked. "Why Are You The One
here With Me? Why Isn't It Him?"
Grayson's Smile Was Sad And Full Of Sympathy. "I Don't Know, Aves, But Maybe It's For The Best. You Guys Are Almost Seventeen. If It Hasn't Happened By Now, Maybe It's Not Supposed To."
"I Can't Accept That."
"Denial Isn't Good For You."
"It Isn't Denial."
"Now You're Denying Your Denial."
"But Look At You," I Said. "You Always Thought I Was Like A Sister Too. If You Can Change Your Mind, Then He Can Too. He Just Needs A Wake Up Call."
"Hey Now, You Can't Just Go Jumping In The Shower With Every Guy You Know. That's Totally Our Thing.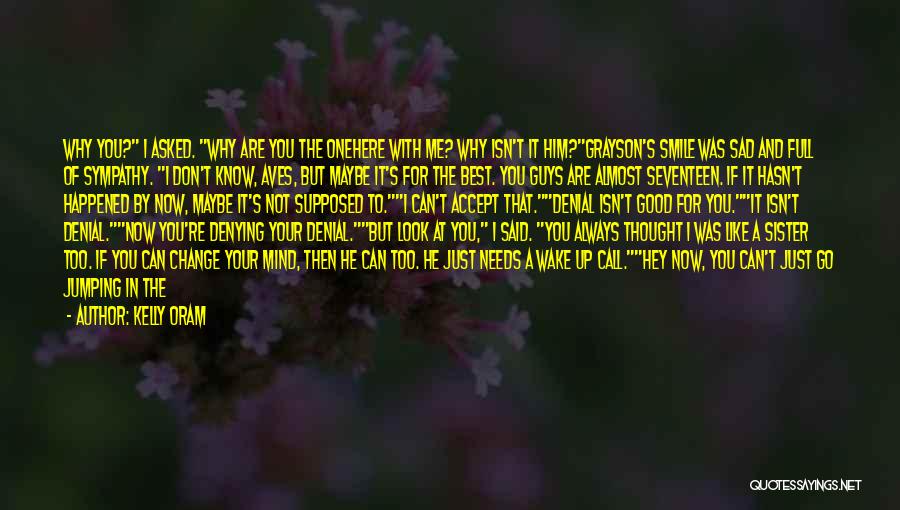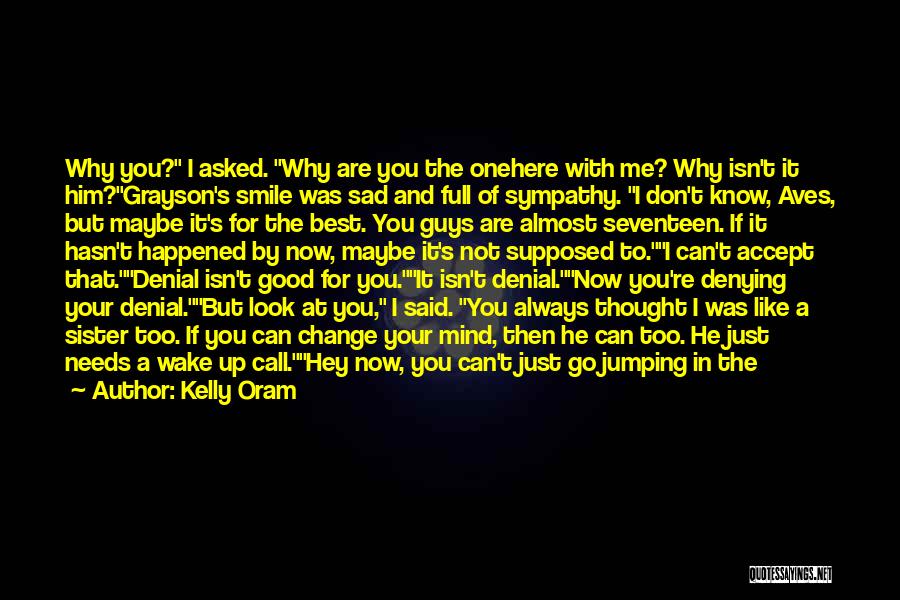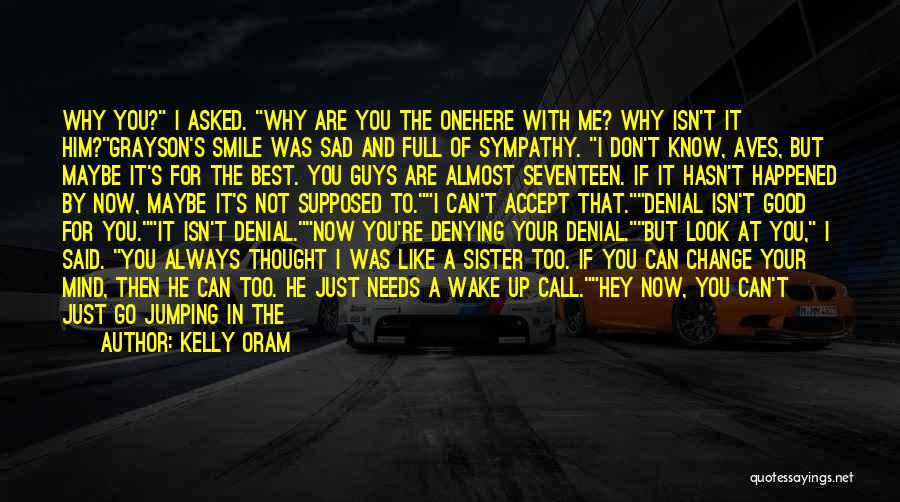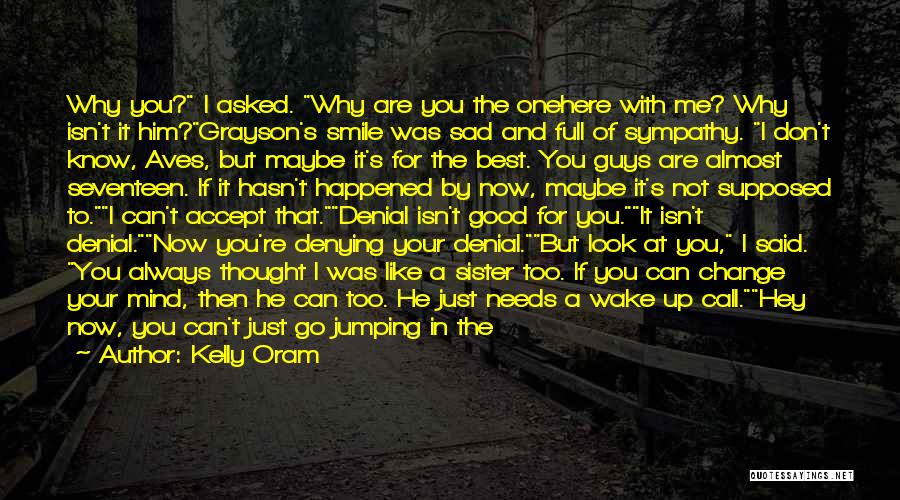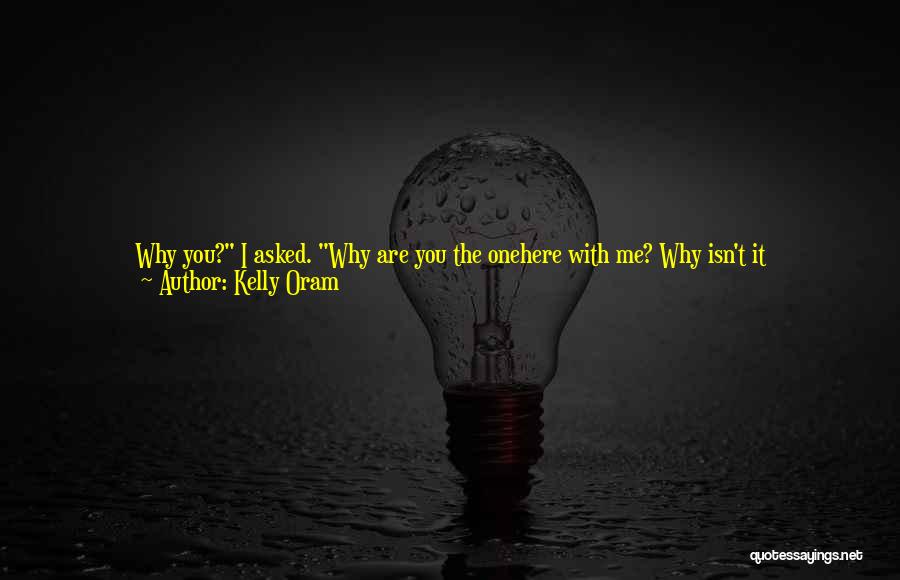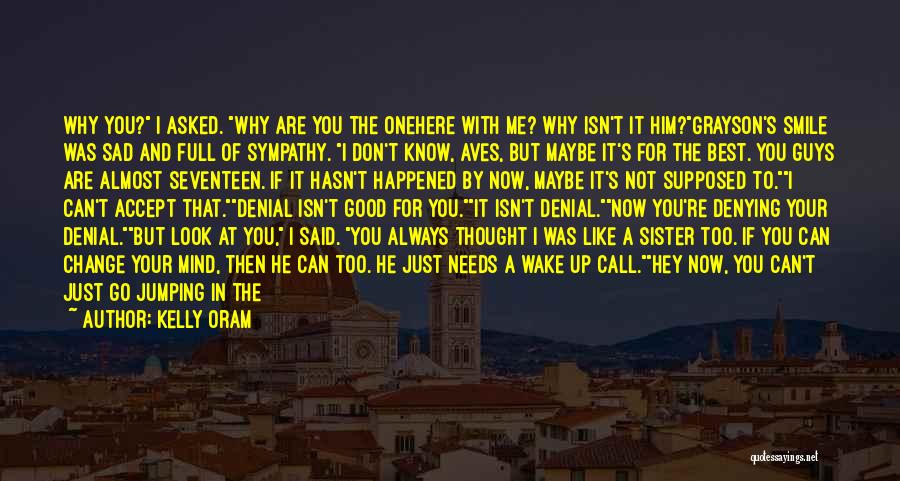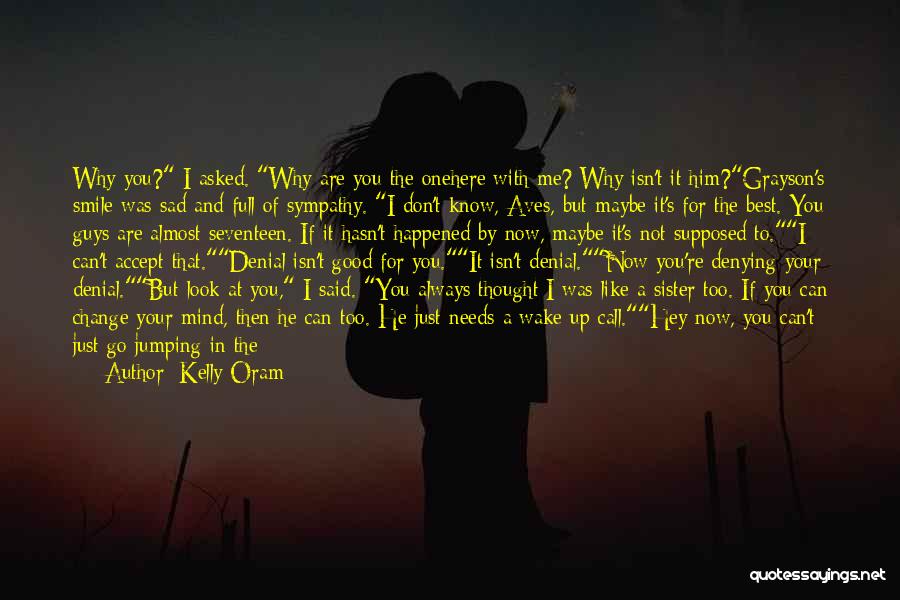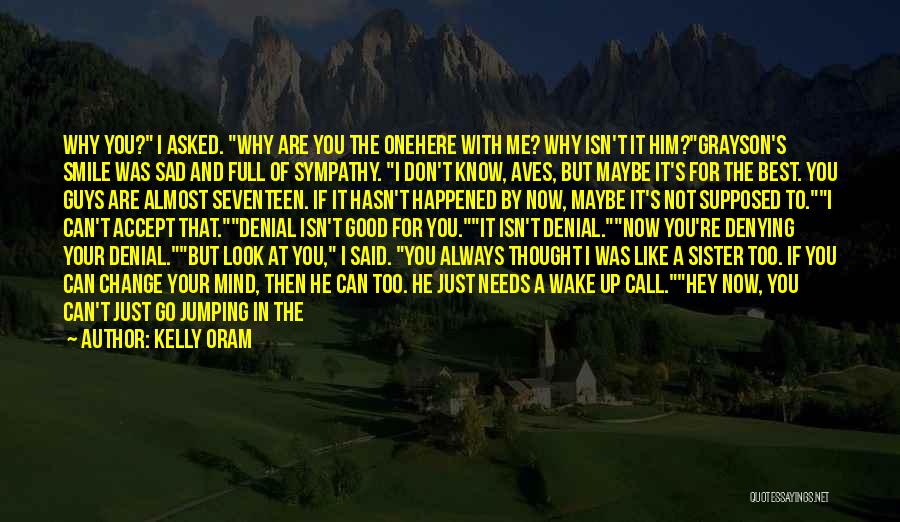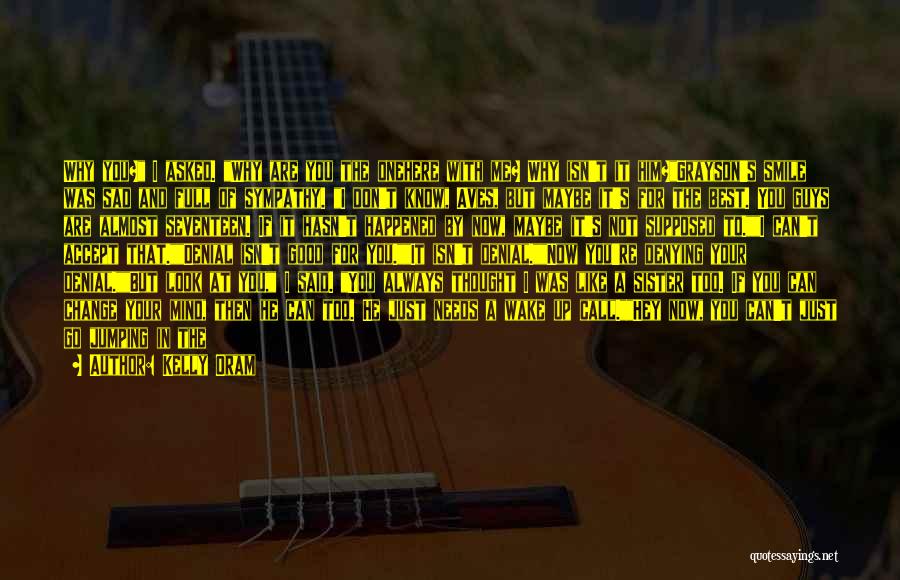 Related Authors
Related Topics