Libba Bray Quotes
Why Does Everyone Want To Own Me?" Pippa Mumbles. She's Got Her Head In Her Hands. "Why Do They All Want To Control My Life
How I Look, Whom I See, What I Do Or Don't Do? Why Can't They Just Let Me Alone?"
"Because You're Beautiful," Ann Answers, Watching The Fire Lick Her Palm. "People Always Think They Can Own Beautiful Things.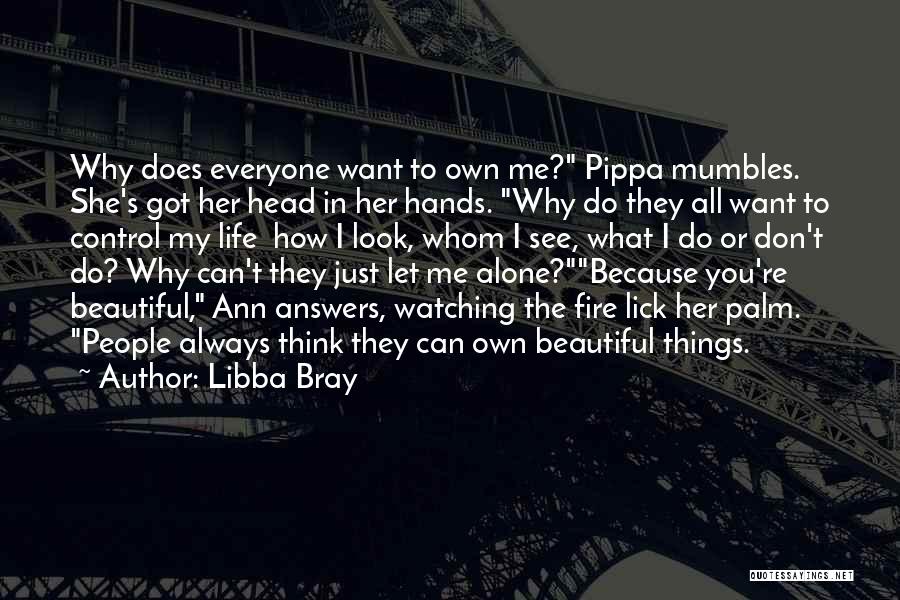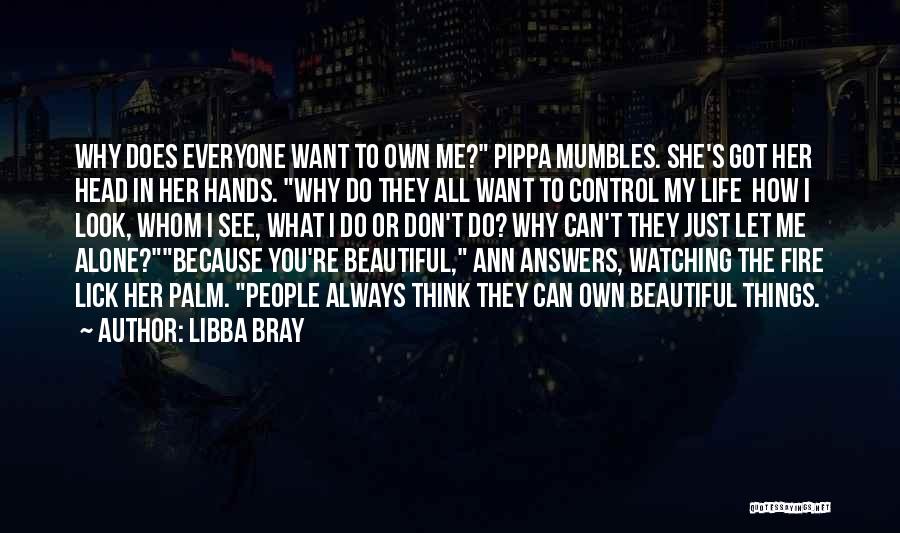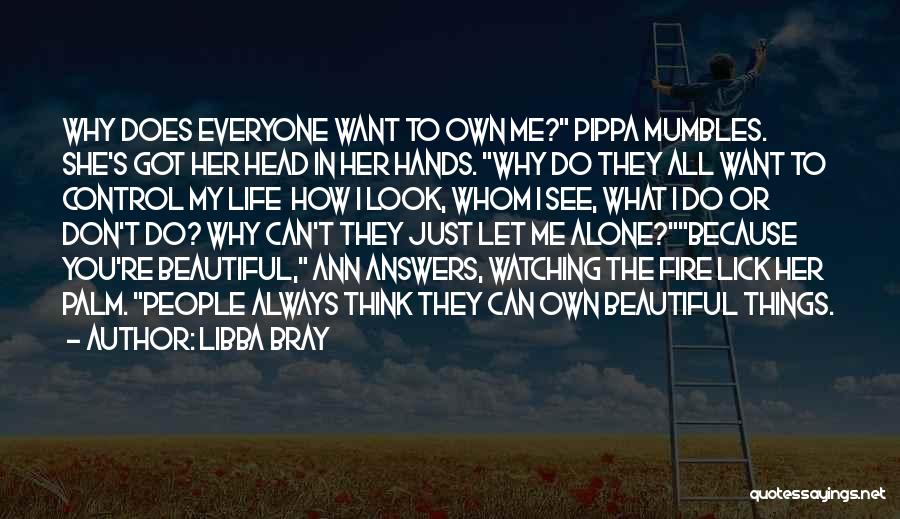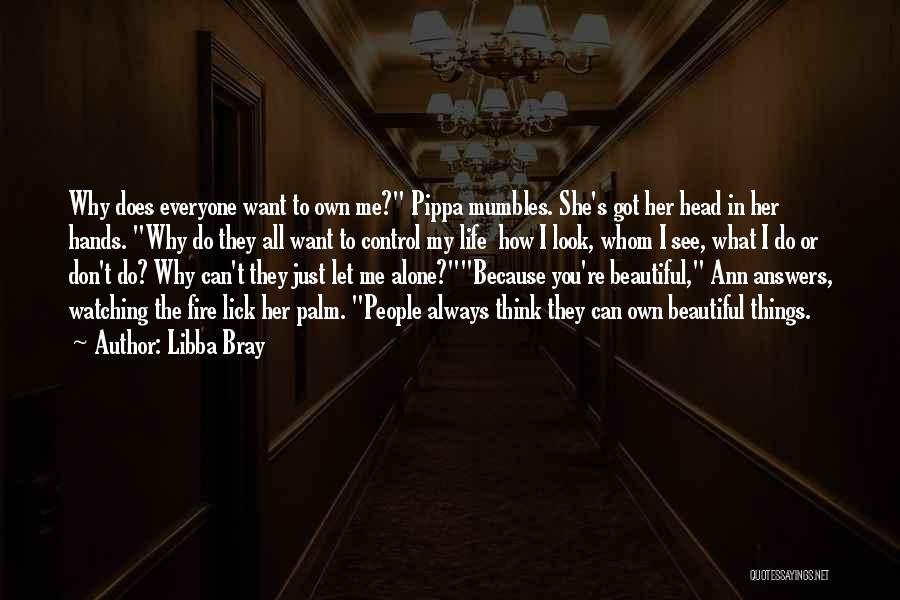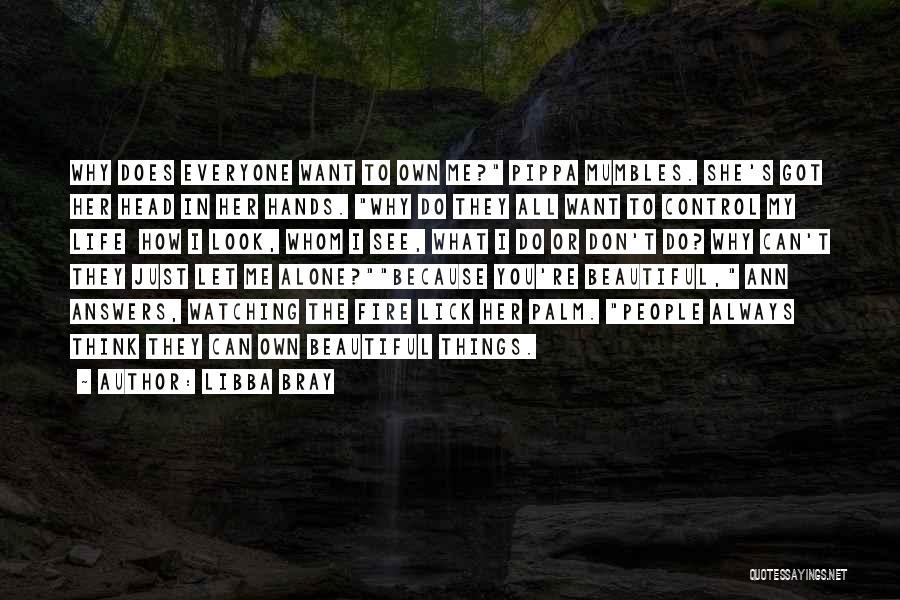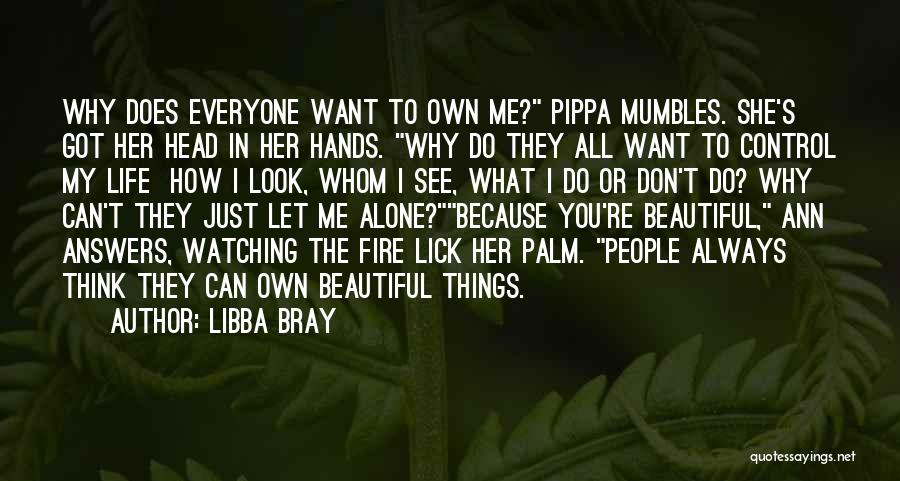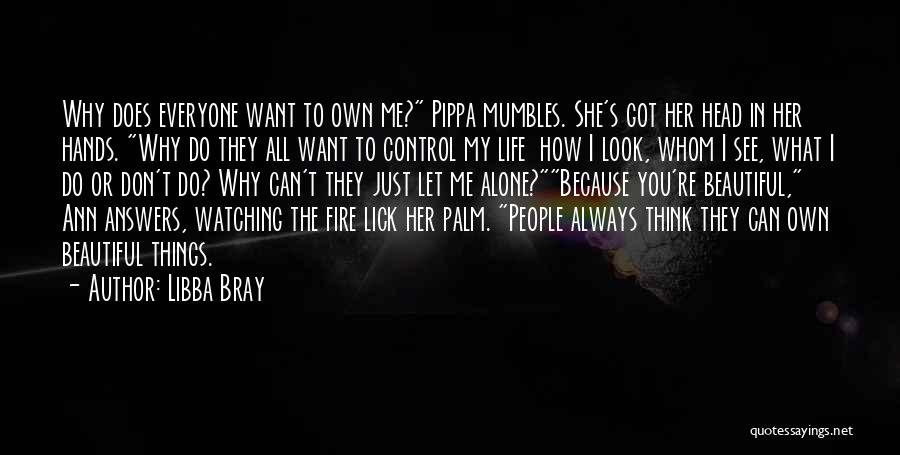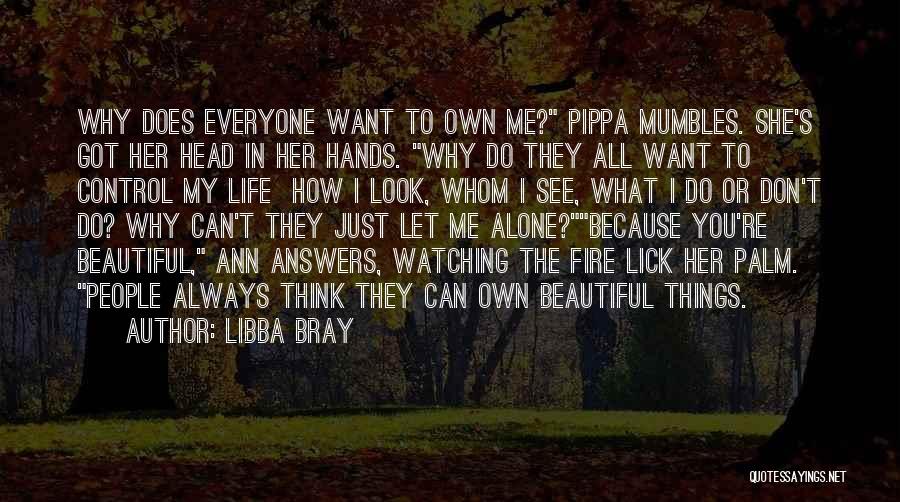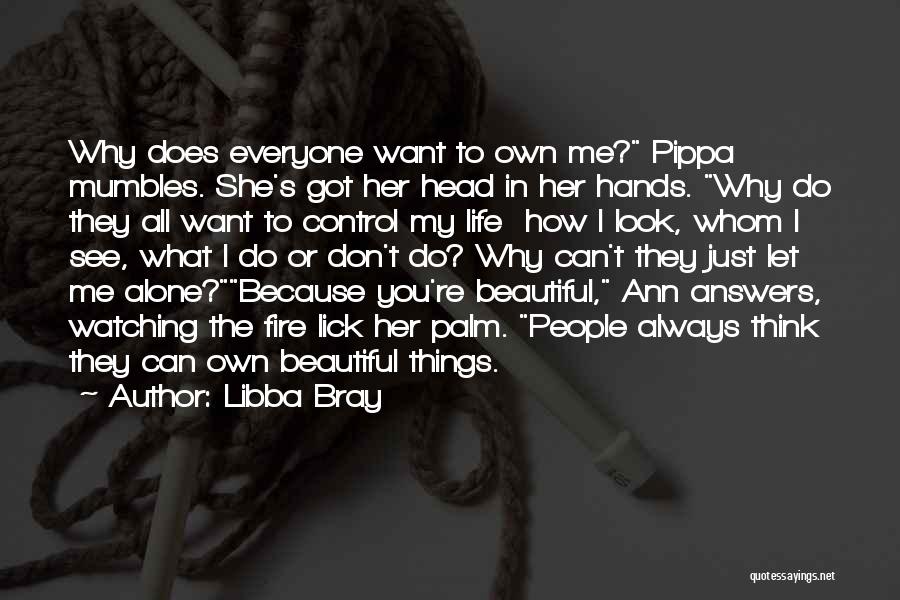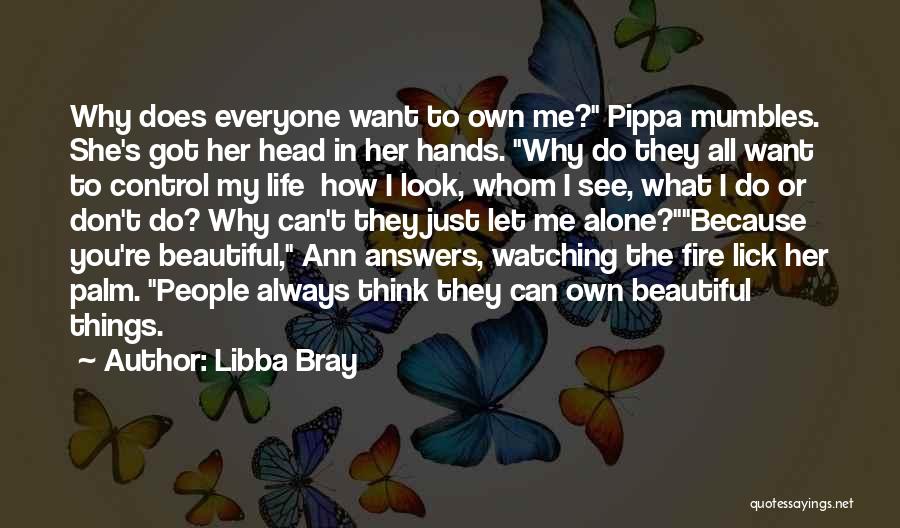 Related Authors
Related Topics