L.J.Smith Quotes
Why Didn't You Tell Me?" He Asked Her After A Small Eternity.
"I Didn't
I Didn't Feel That Way
until
so Many Things Have Happened ... " Kaitlyn Faltered. Of All Things, She Wanted To Make Rob All Right. Although Now She Saw That Her Love For Him Must Have Been Changing For A Long Time, Gradually, She Didn't Know How To Explain That. "It's Probaly Just
I'll Get Over It. In A Little While ... "
"Not That, You Won't," Rob Said. "Neither Of You. I Mean, I Sure Hope You Don't." He Sounded As Incoherent As Kaitlyn Felt, And He Kept Swallowing. But He Went On Doggedly, "Kait, I Love You. You Know I Do. But This Isn't Something I Can Compete With." He Stepped Back. "I'm Not Blind. You Two Belong Together.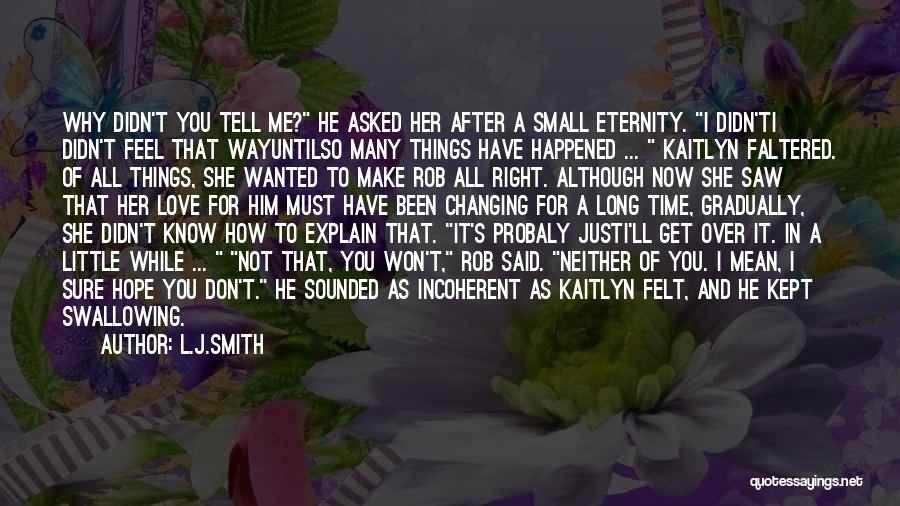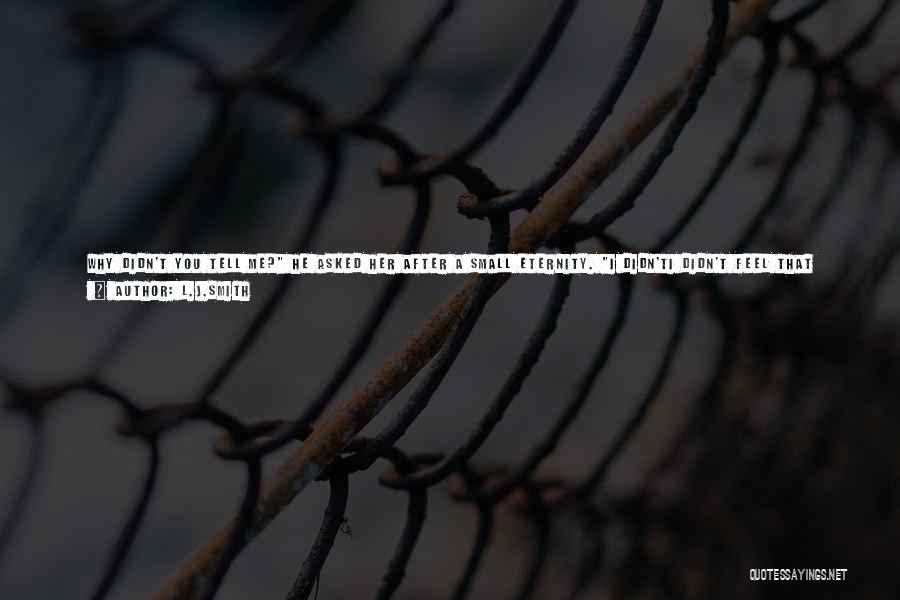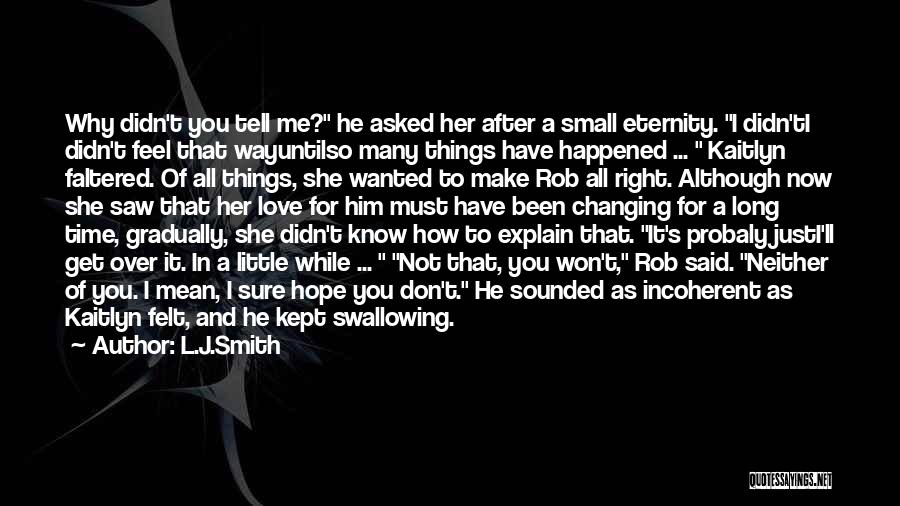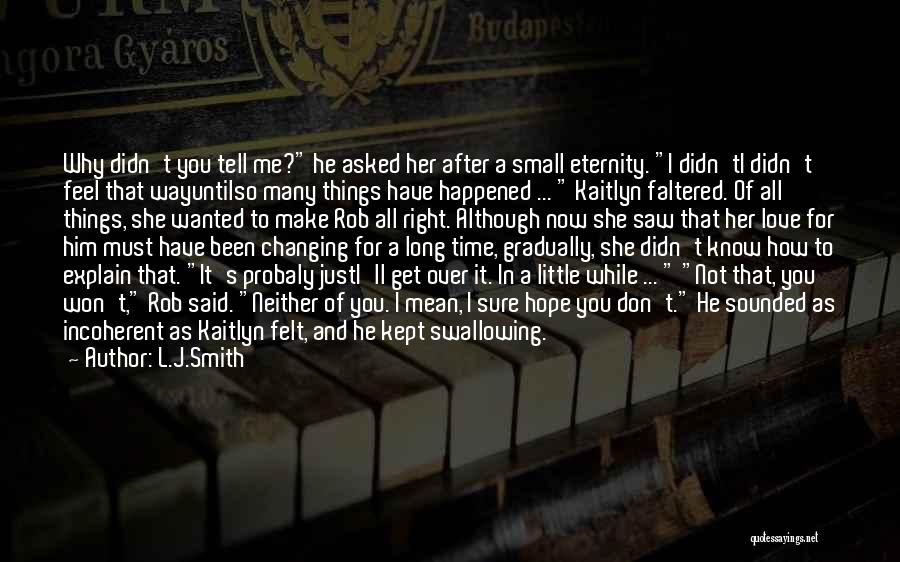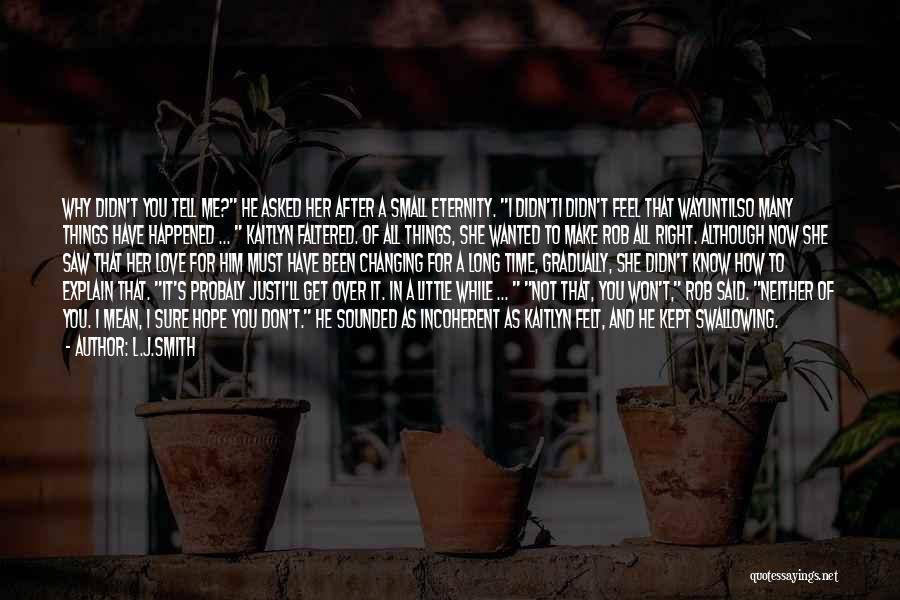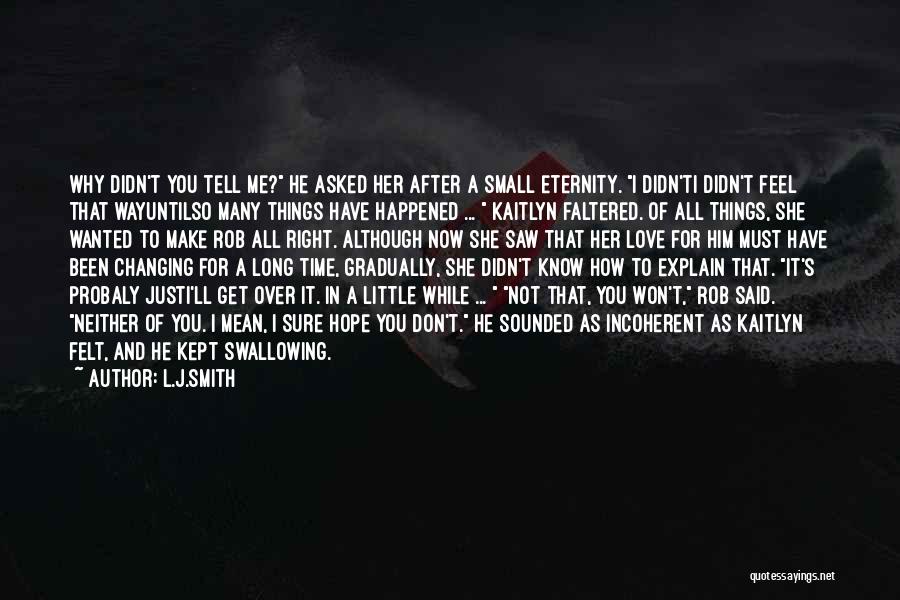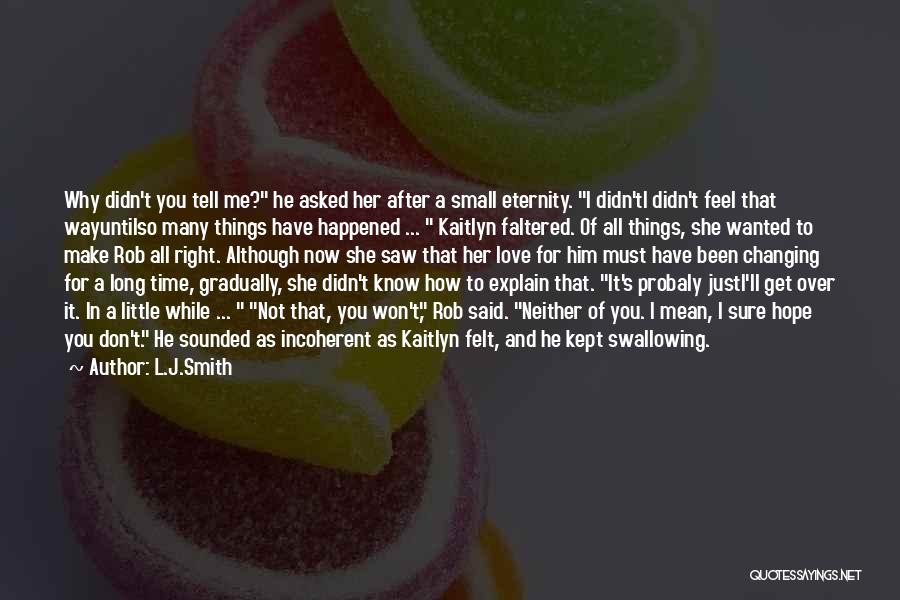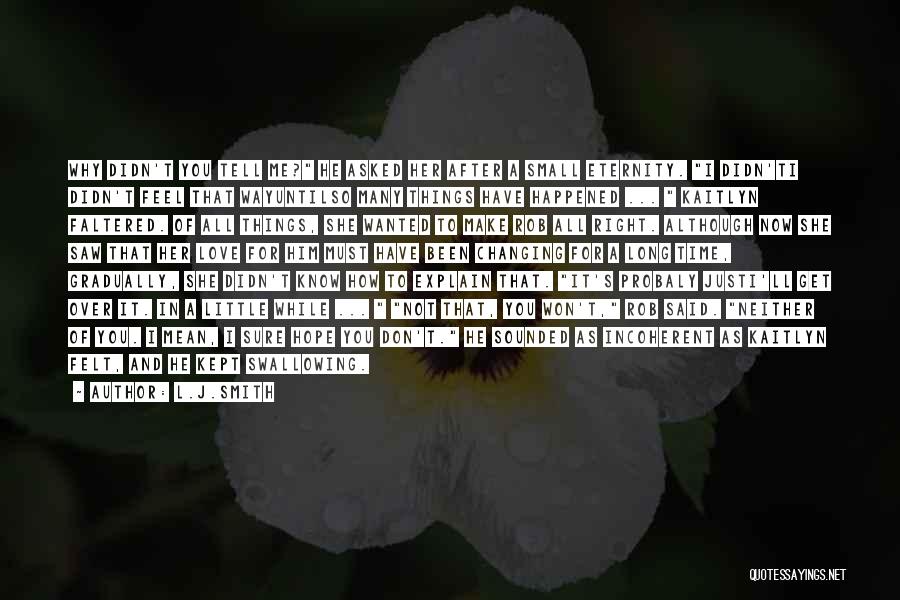 Related Authors
Related Topics