Julie Kagawa Quotes
When He Was Kidnapped By The Iron King And Taken Into The Nevernever, She Didn't Hesitate To Go After Him. And She Didn't Stop There. When Her Magic Was Sealed By Mab, Leaving Her Defenseless In The Winter Court, She Somehow Managed To Survive, Even When She Thought You Had Turned On Her. When The Scepter Of The Seasons Was Stolen By The Iron Fey, She Went After It, Despite Having No Magic And No Weapon With Which To Defend Herself. And When The Courts Asked Her To Destroy The False King, She Accepted, Even Though The Summer And Iron Glamours Within Her Were Making Her Sick, And She Couldn't Use Either Of Them Effectively. She Still Went Into The Iron Kingdom To
face A Tyrant She Didn't Know If She Could Overcome.
"Now," Ariella Finished, Turning Toward Me, "do You Still Believe Humans Are Weak?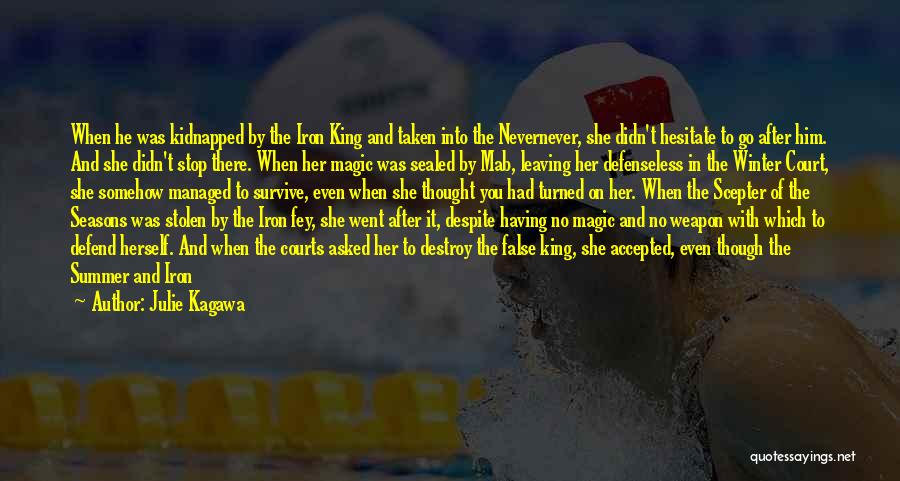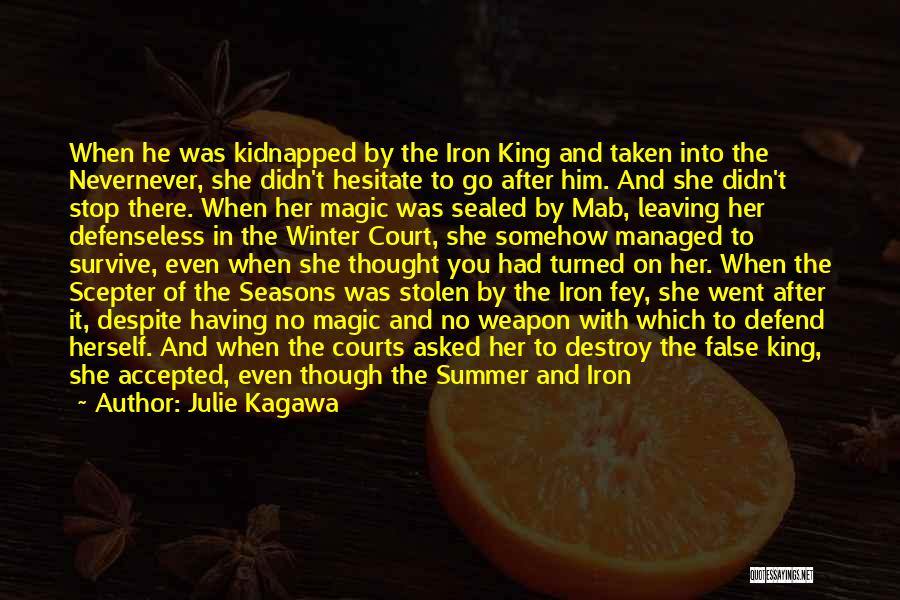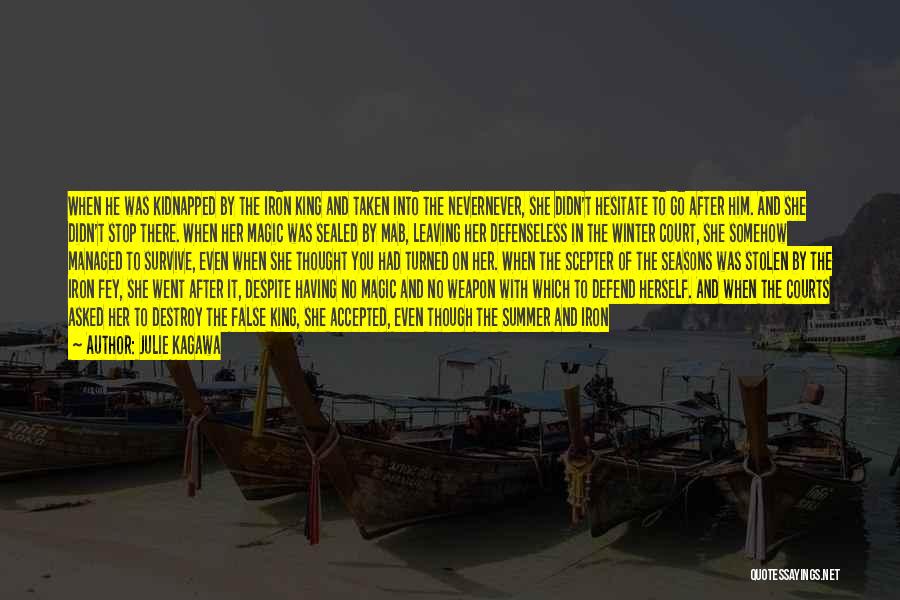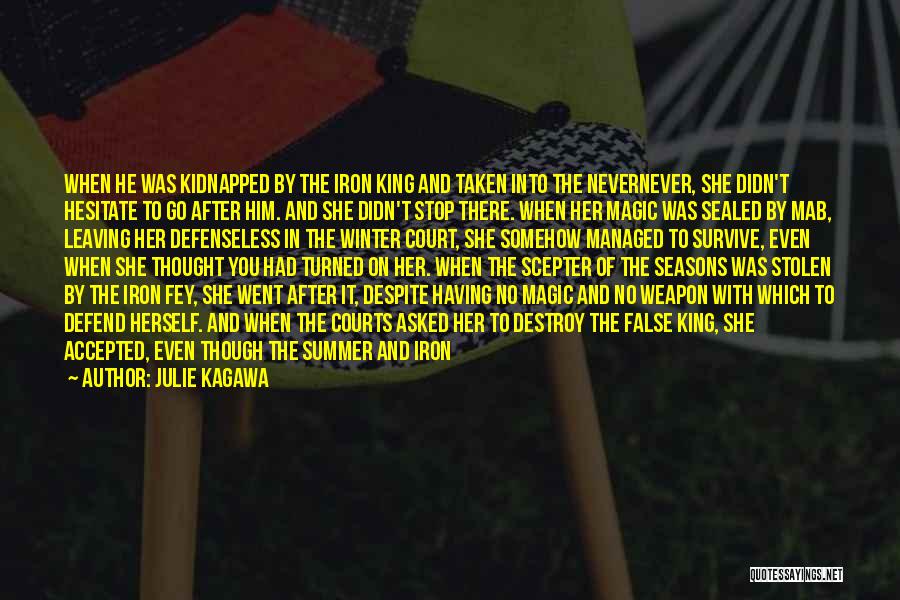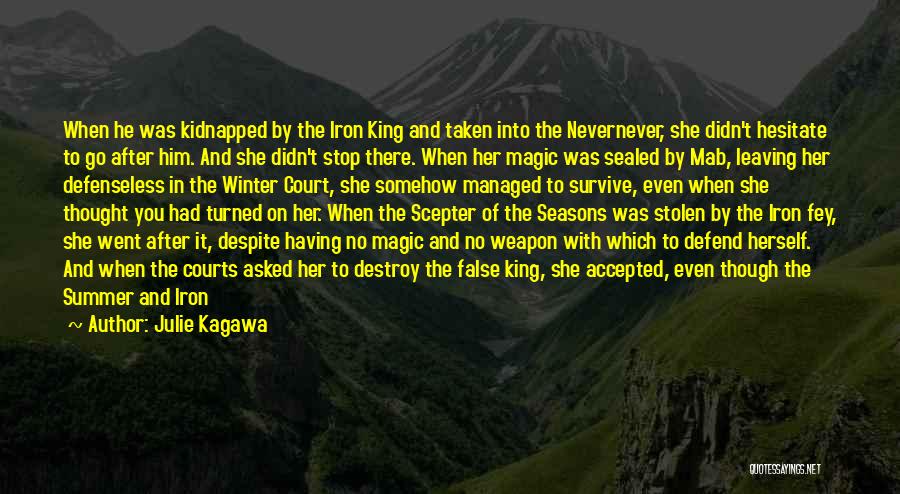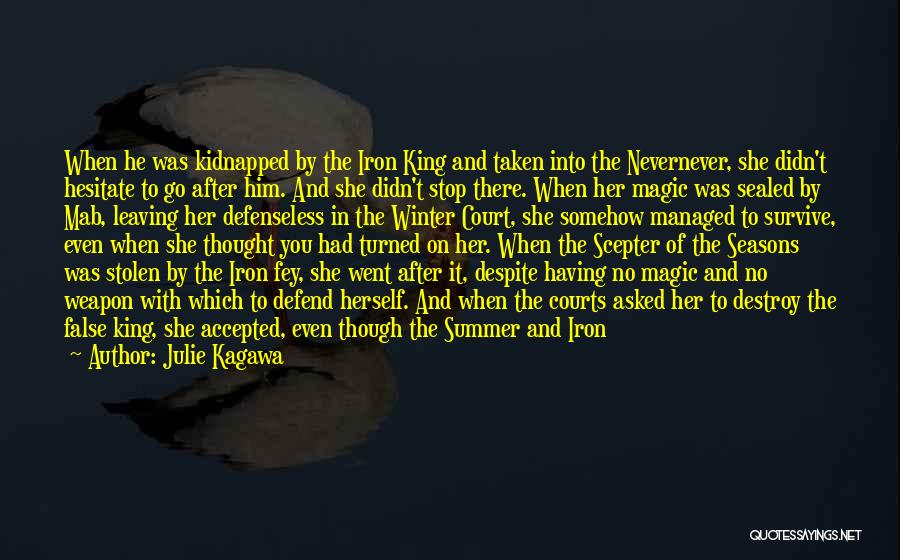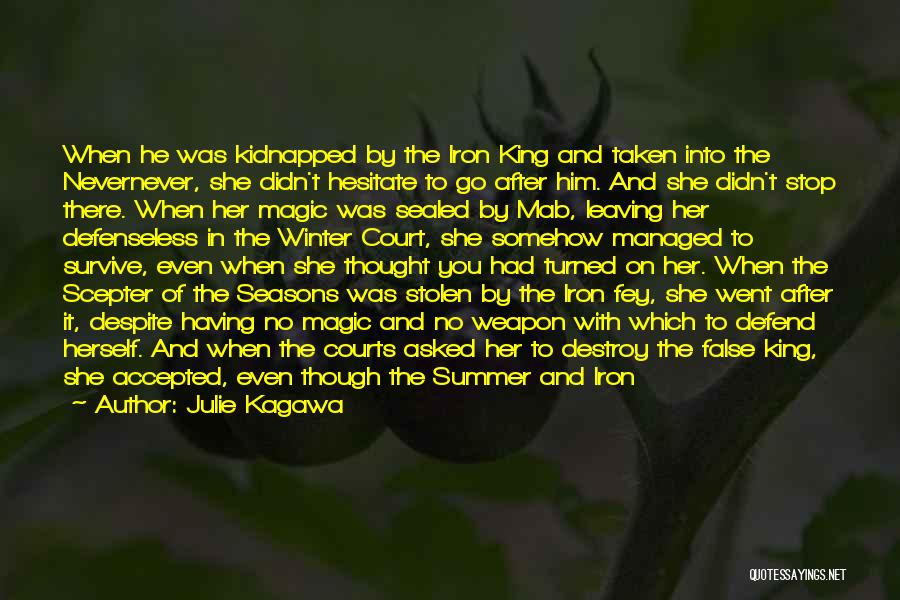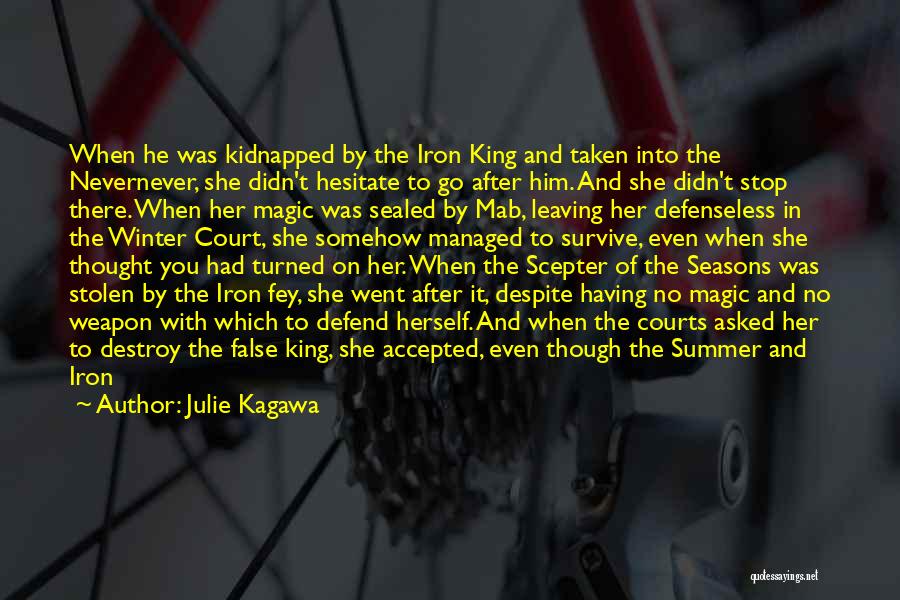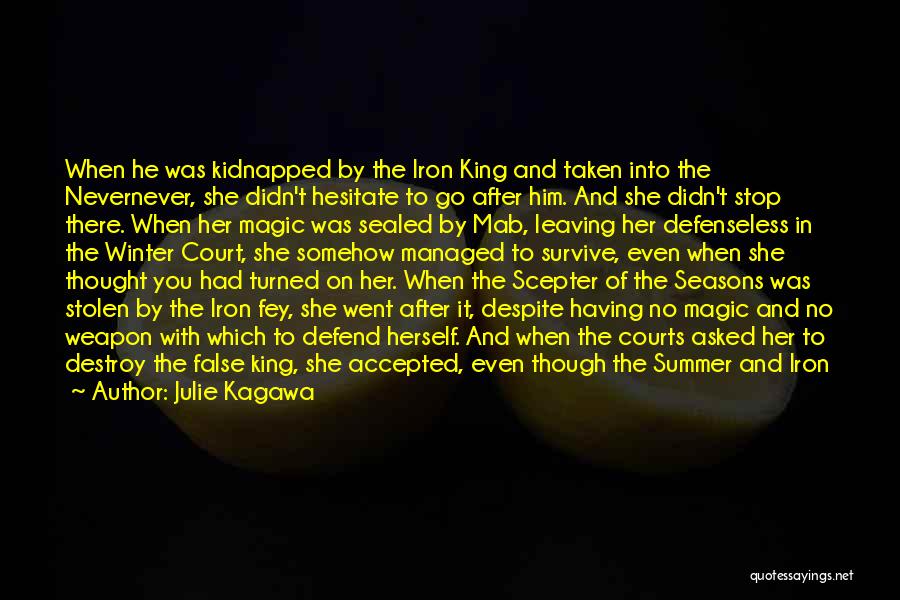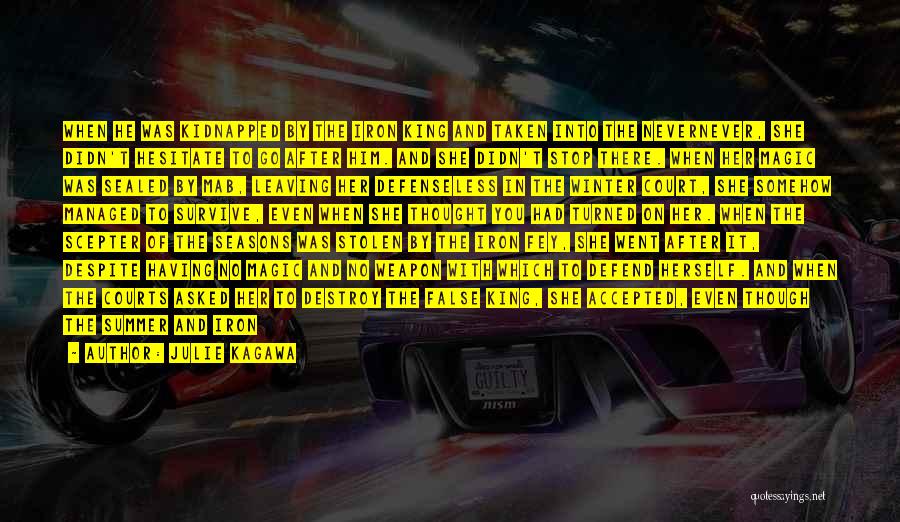 Related Authors
Related Topics