Margaret Drabble Quotes
When Hamish And I Loved Each Other For A Whole Year Without Making Love, I Did Not Realize That I Had Set The Mould Of My Whole Life. One Could Find Endless Reasons For Our Abstinence
Fear, Virtue, Ignorance, Perversion
But The Fact Remains That The Hamish Pattern Was To Be Endlessly Repeated, And With Increasing Velocity And Lack Of Depth, So That Eventually The Idea Of Love Ended In Me Almost The Day That It Began. Nothing Succeeds, They Say, Life Success, And Certainly Nothing Fails Like Failure. I Was Successful In My Work, So I Suppose Other Successes Were Too Much To Hope For.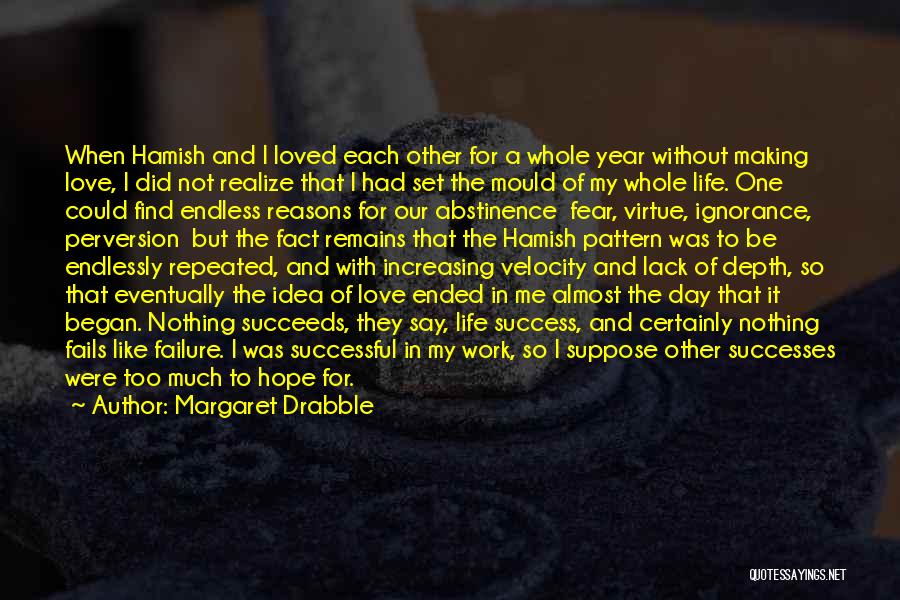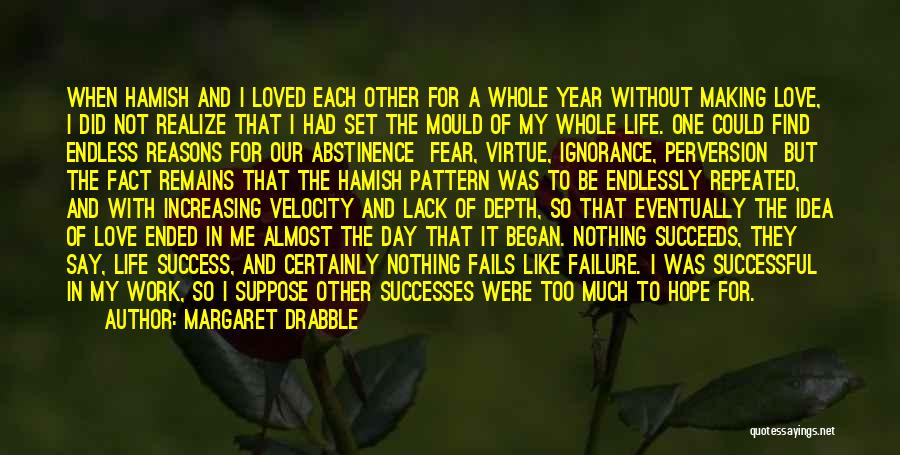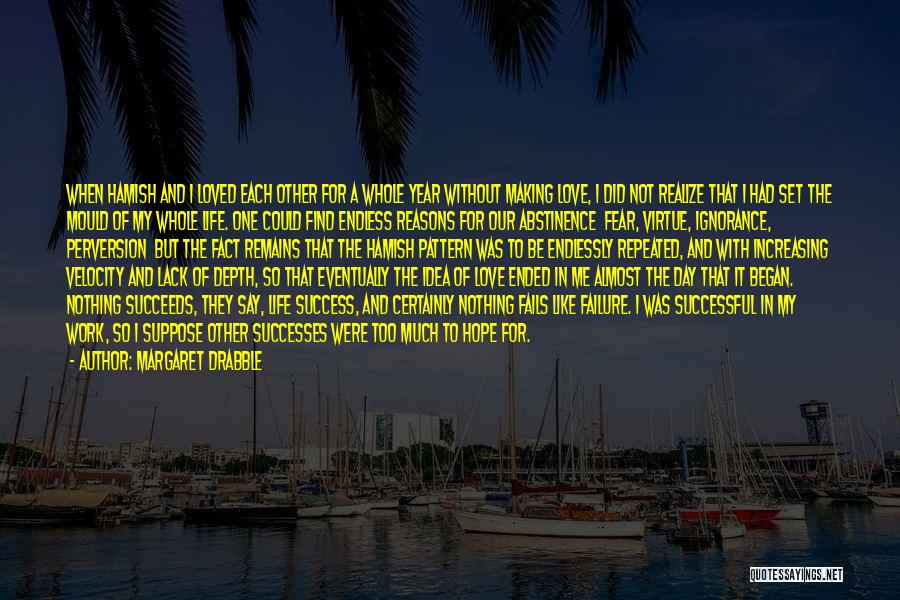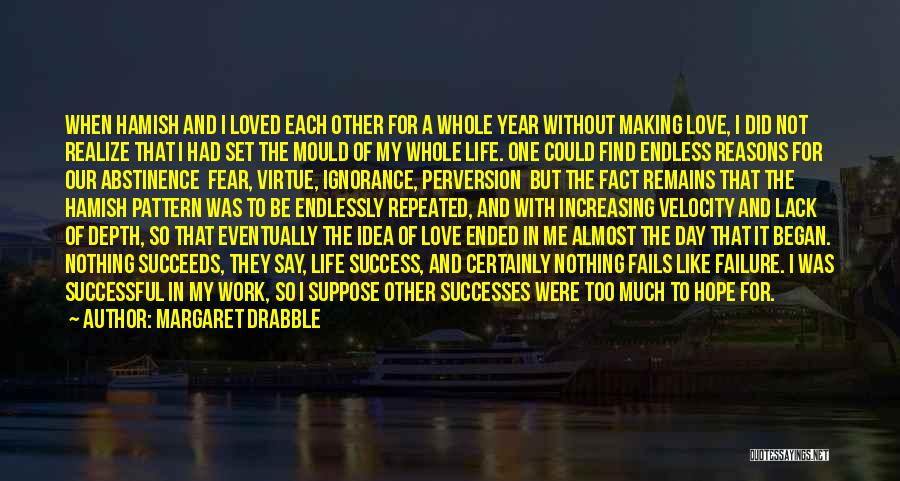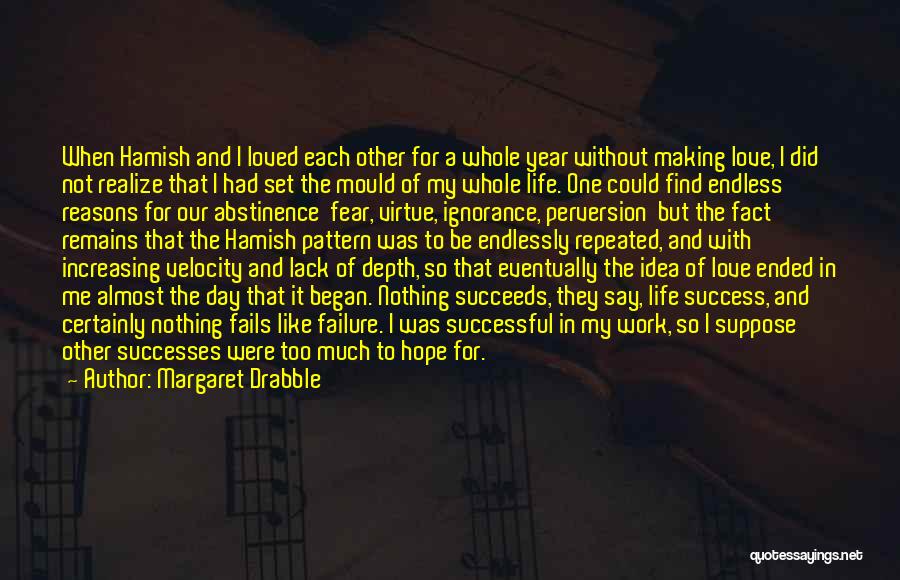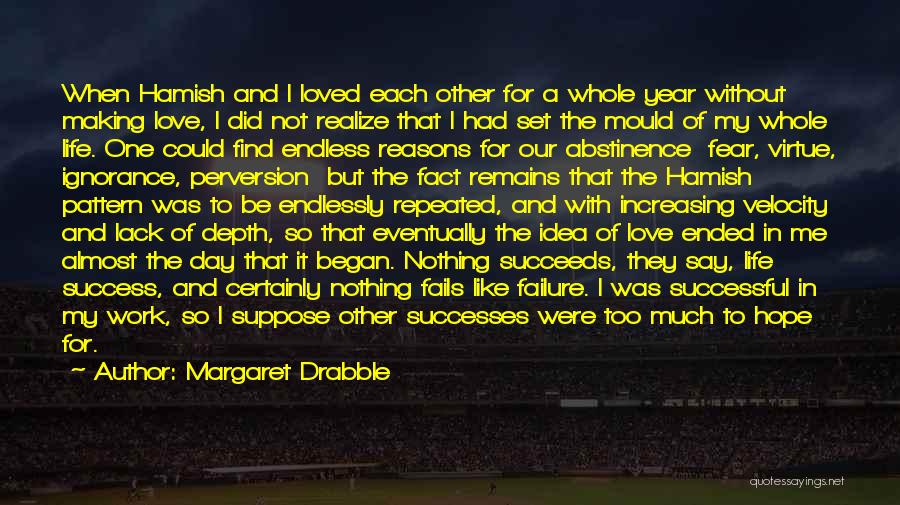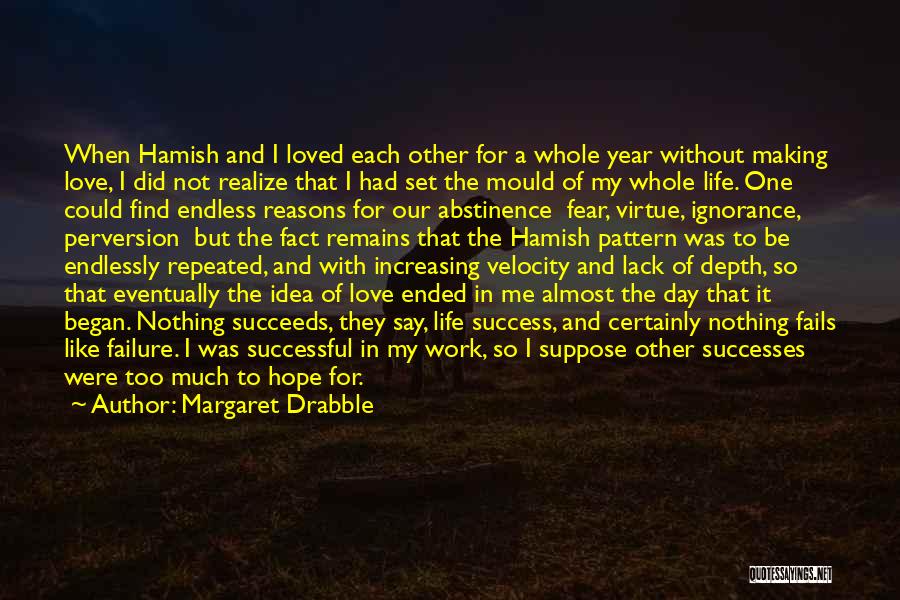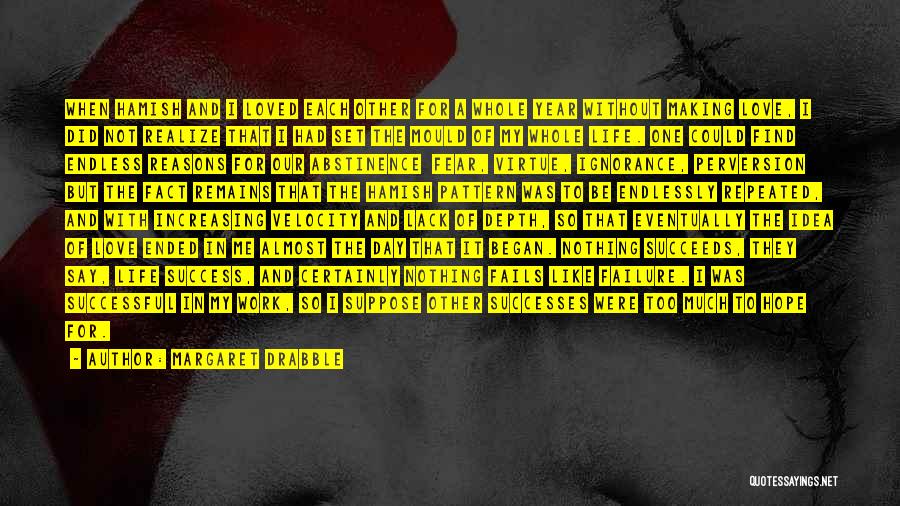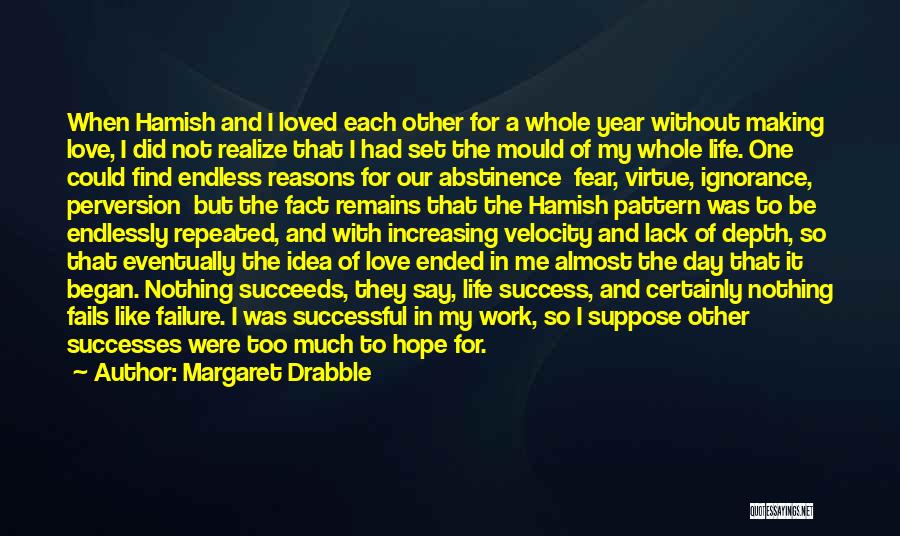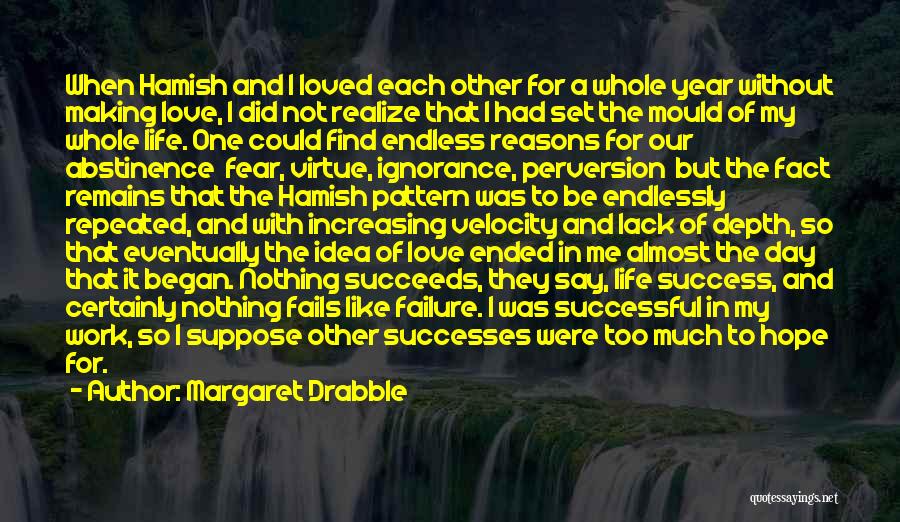 Related Authors
Related Topics