Lisa Kleypas Quotes
What Is Your Objection To The Clothes?" Sebastian Asked, Glancing At The Gowns. "They're Black, Aren't They?"
"Well, Yes, But They're Not Made Of Crepe."
"Do You Want To Wear Crepe?"
"Of Course Not - No One Does. But If People Saw Me Wearing Anything Else, There Would Be Terrible Gossip."
One Of Sebastian's Brows Arched. "Evie," He Said Dryly, "you Eloped Against Your Family's Wishes, You Married A Notorious Rake, And You're Living In A Gaming Club. How Much More Damned Gossip Do You Think You Could Cause?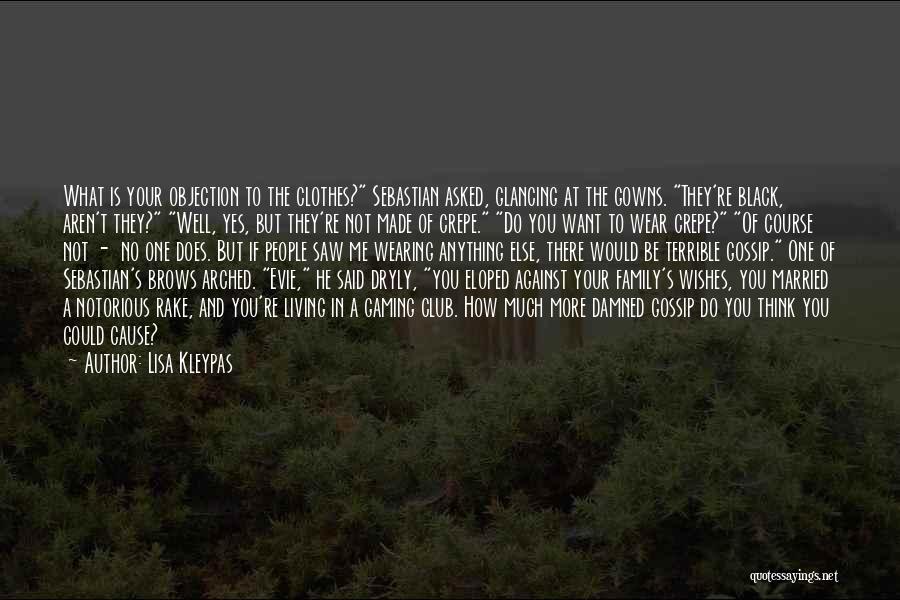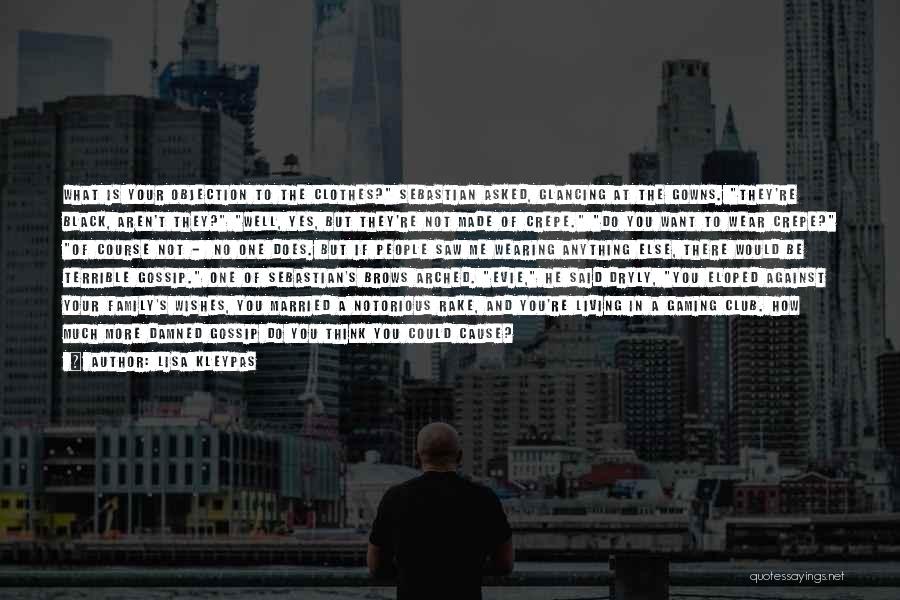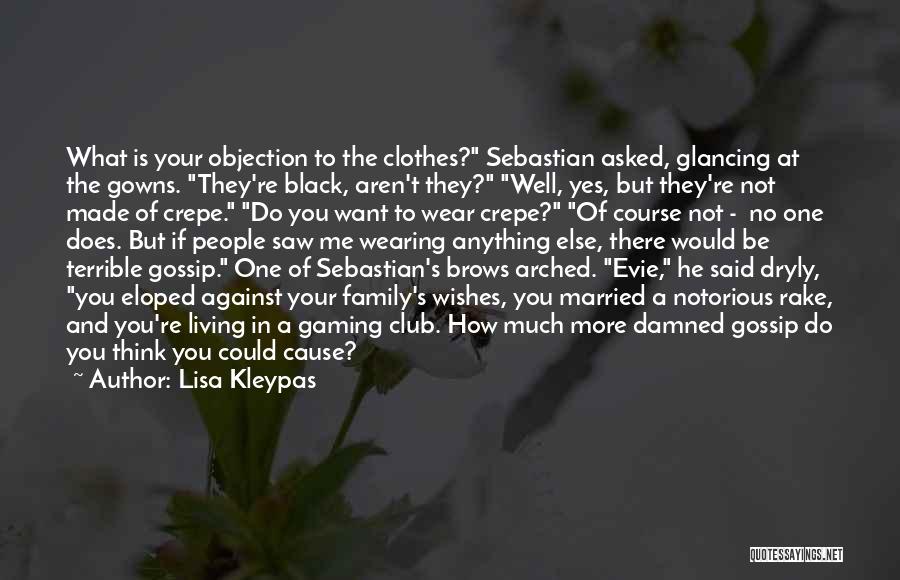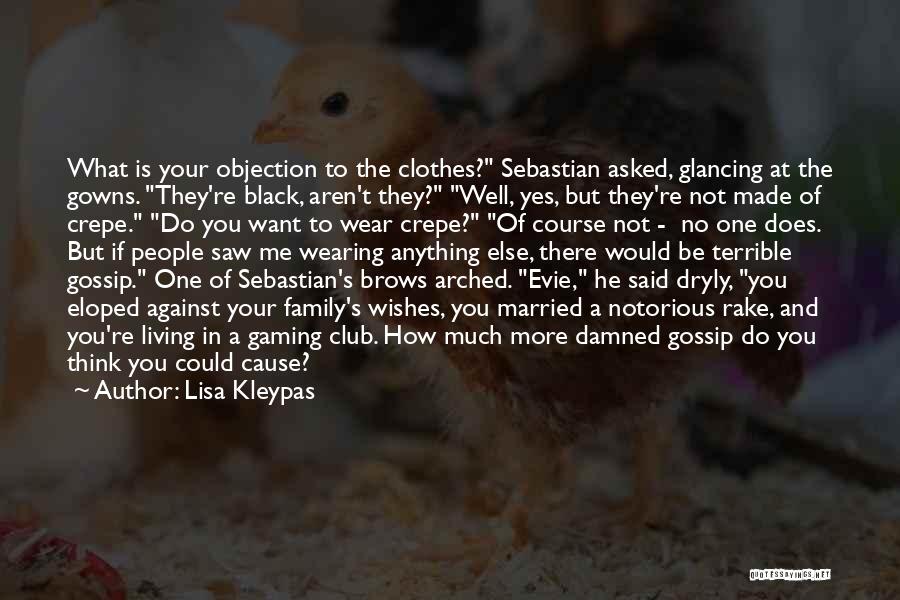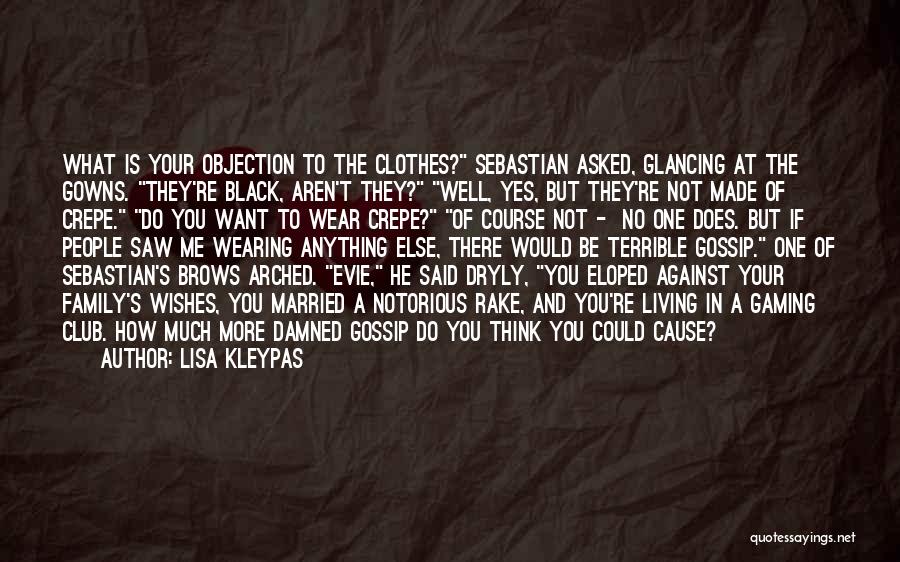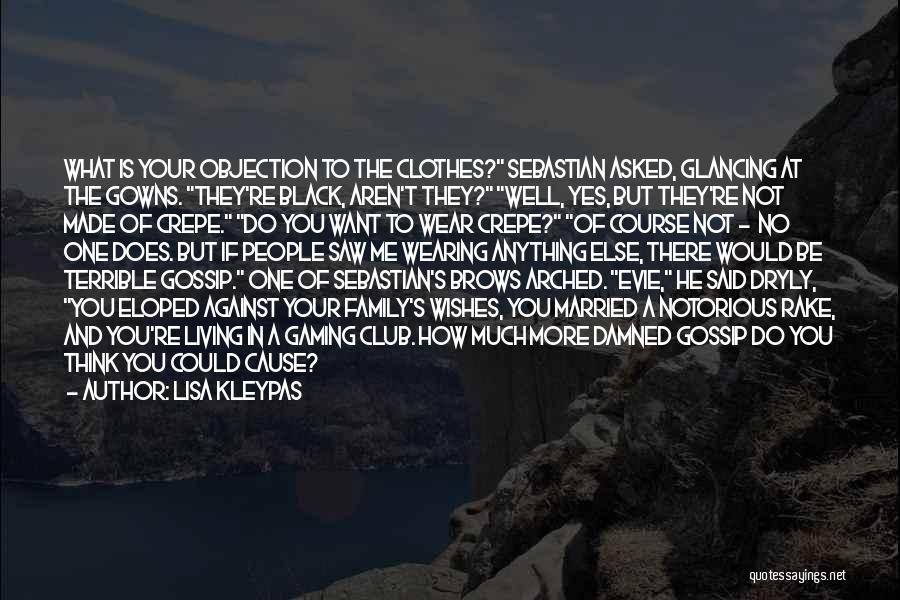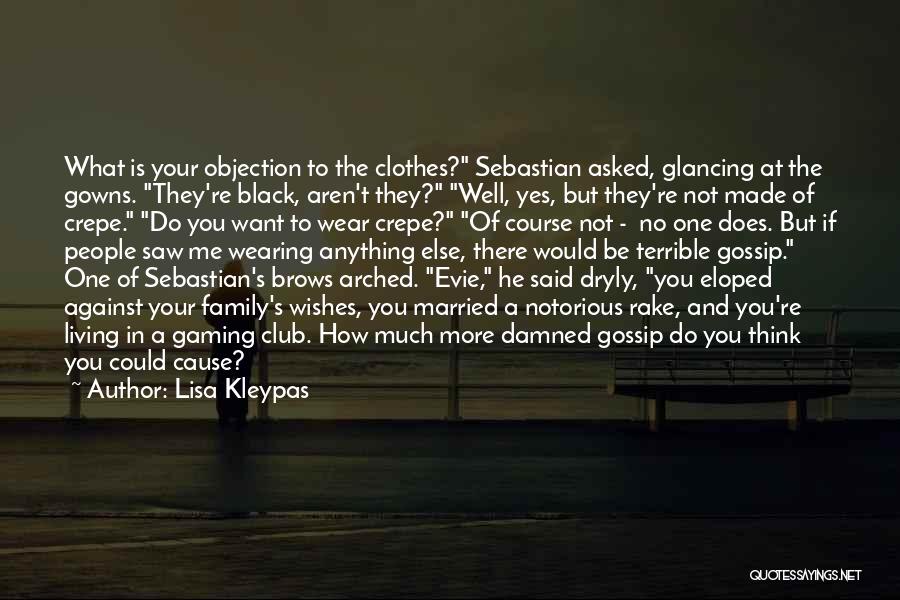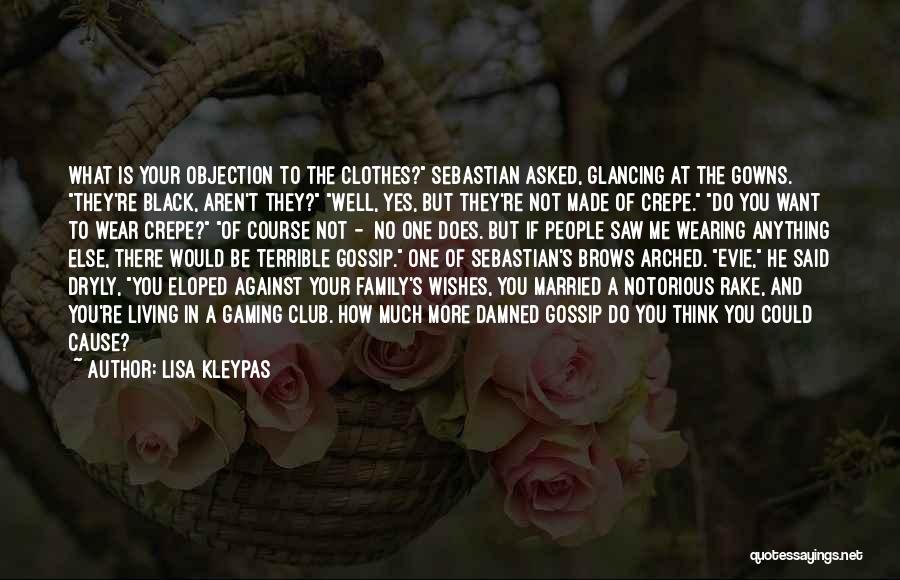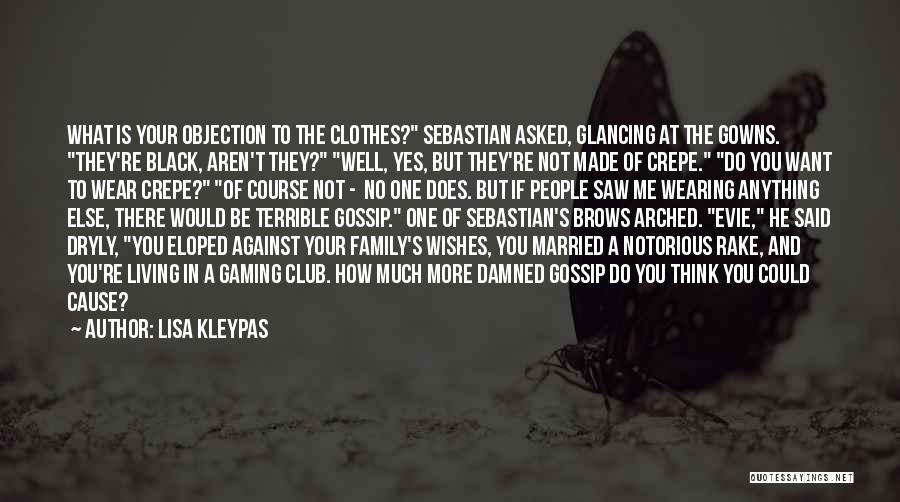 Related Authors
Related Topics