Ellen Hopkins Quotes
What I Want To Tell You Is What I Think He Would Tell You If He Could.
Living Means Taking Chances. Risks. Playing It Safe All The Time Is Being Dead Inside, Even If You Happen To Still Be Breathing. People Expected Connor To Play It Safe All The Time. And When He Did, He Felt Dead Inside. I Saw Him Take Risks, And Then He Was The Most Alive Person I've Ever Known. He Would Ask You To Take Chances. Sometimes That Means Getting Hurt. Getting An F. Losing A Game. Losing Someone You Love. But If You Always Play It Safe, You Lose Anyway.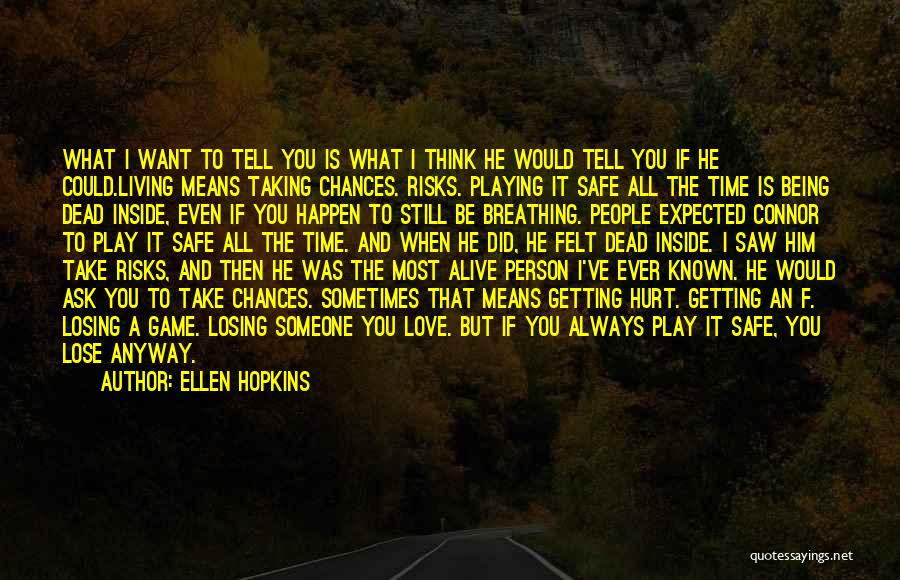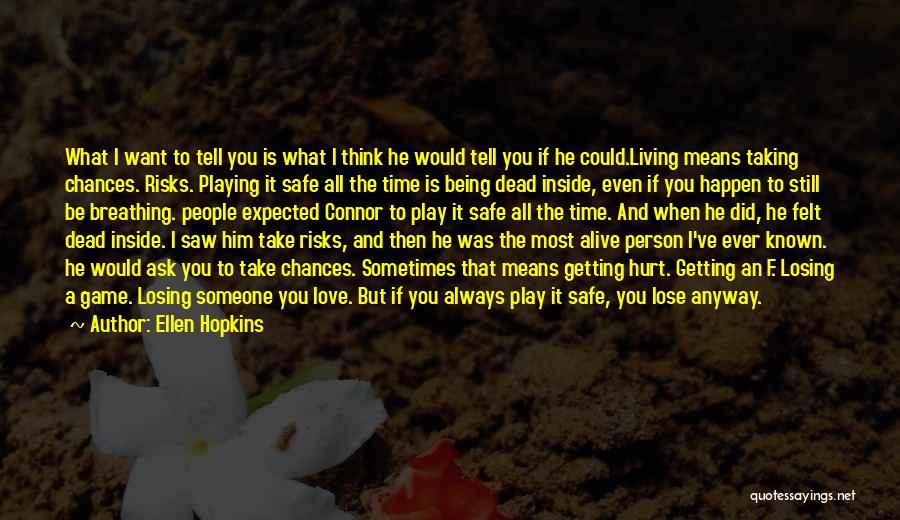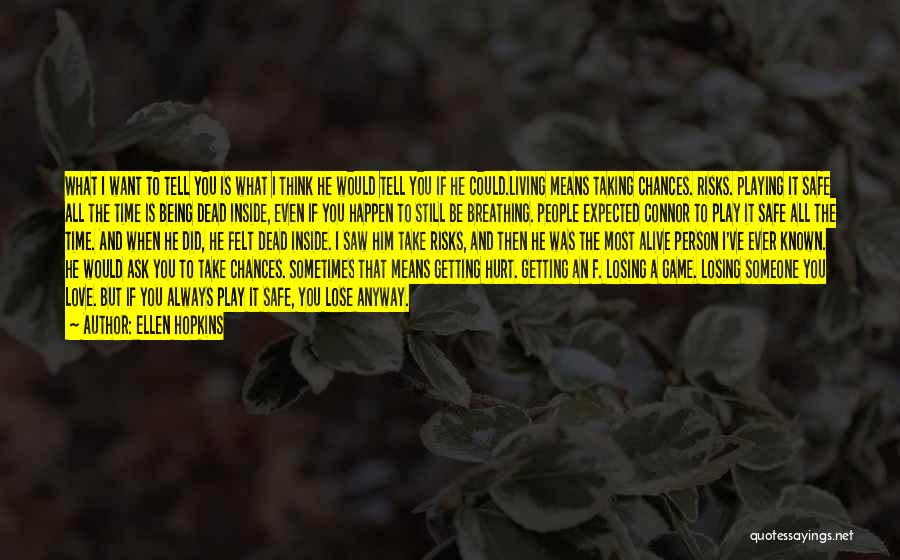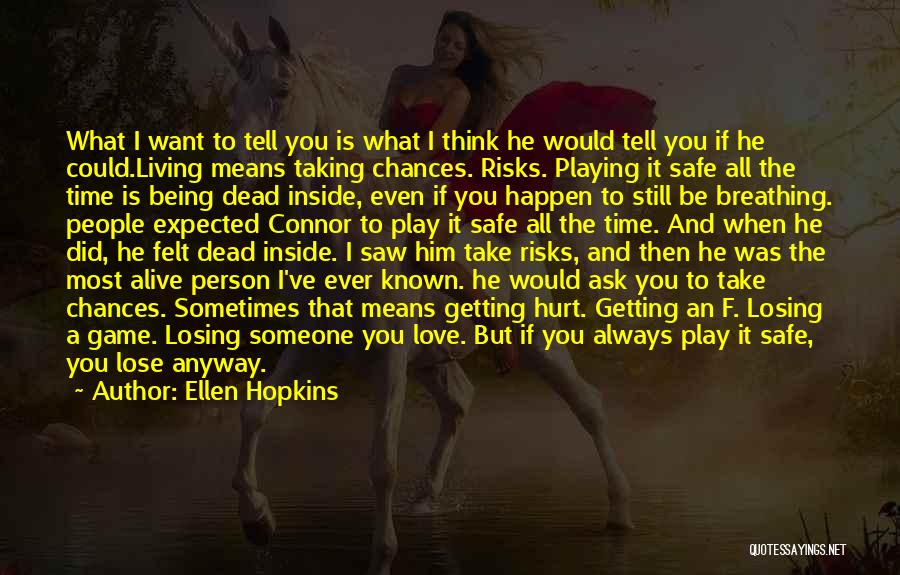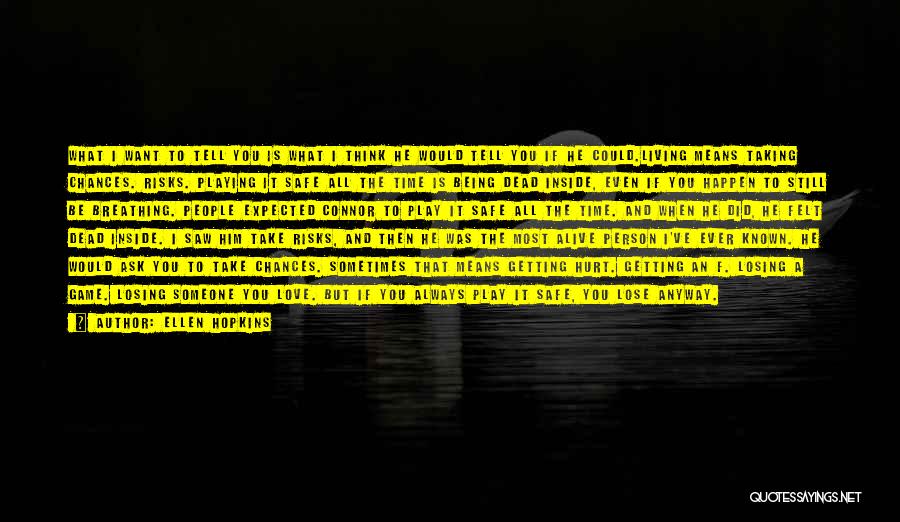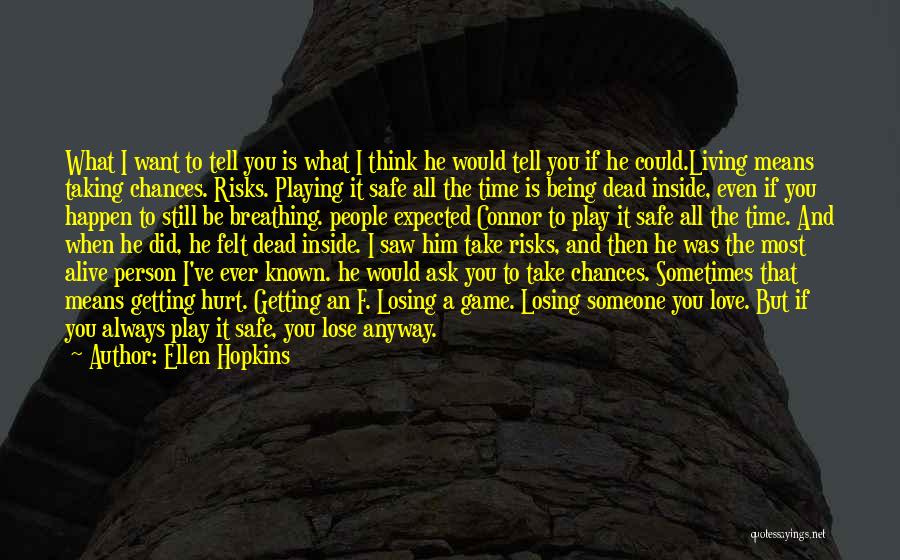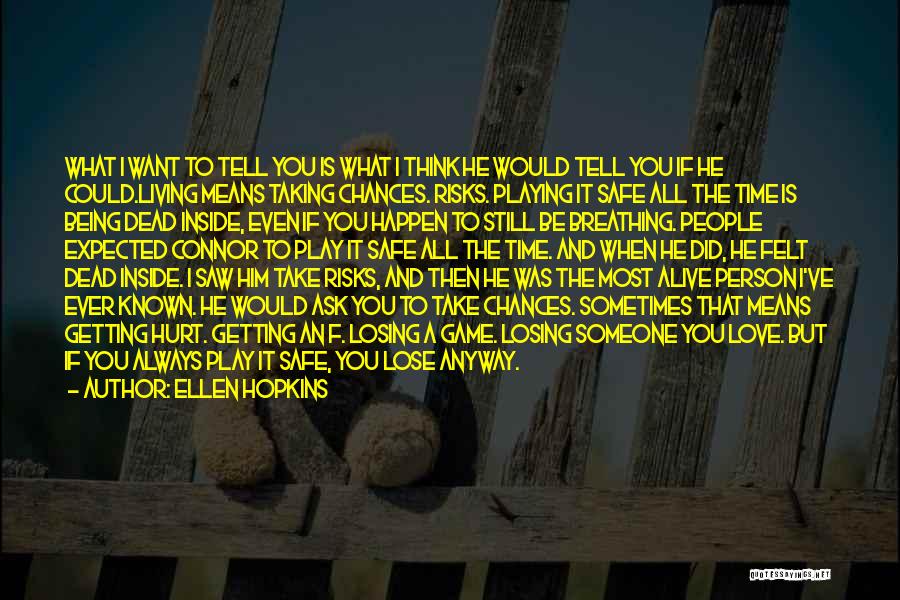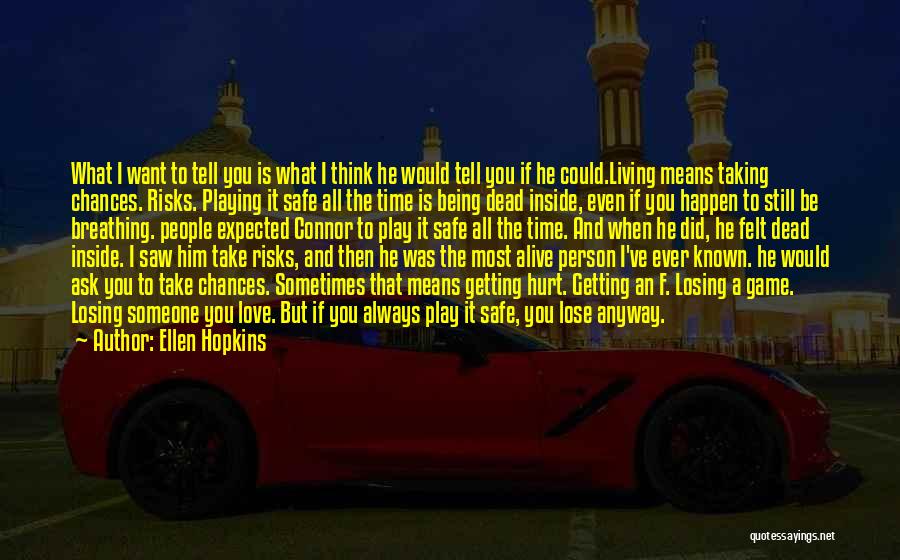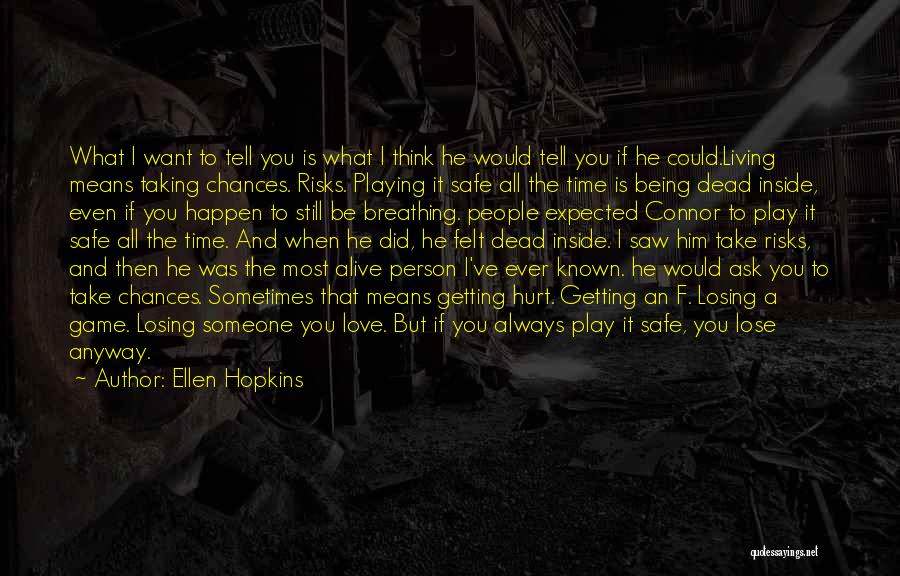 Related Authors
Related Topics