Mary E. Martin Quotes
What Follows Is The Sum And Substance Of A Remarkable Year In A Great Artist's Life -
Alexander Wainwright. He Was At The Pinnacle Of His Career When His Art Took A Strange Turn And I Began To Fear He Had Become Possessed By Some Devil. But I Was Only Beginning To Understand The Power Of His Passionate And Hungry Spirit, Which Nearly Devoured Him In His Search For His New Art - And His New Life.

James Helmsworth, [art Dealer For Alexander Wainwright] In The Drawing Lesson.

Enter For The Giveaway Of Ten Autographed Copies Of The Drawing Lesson, The First In The Trilogy Of Remembrance Starting On July 31st Until August 31st, 2014.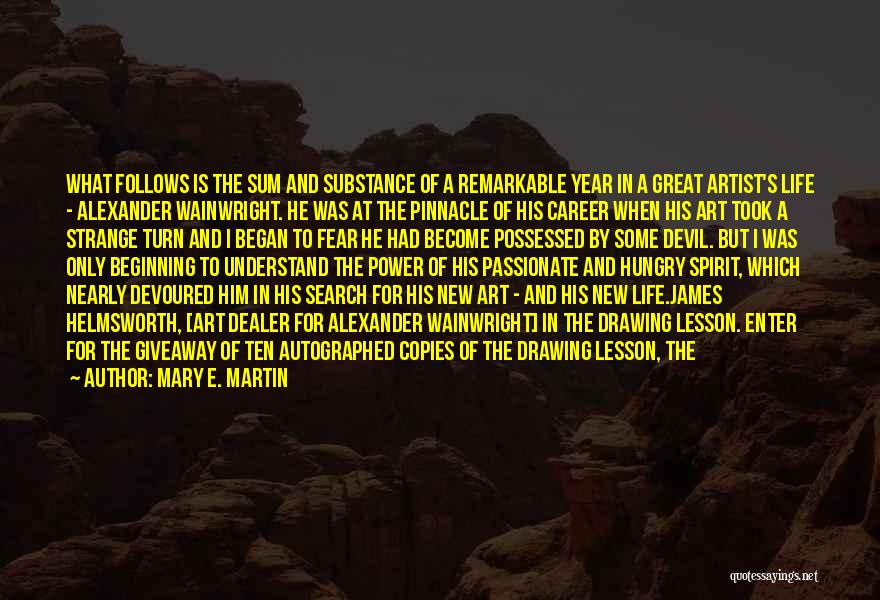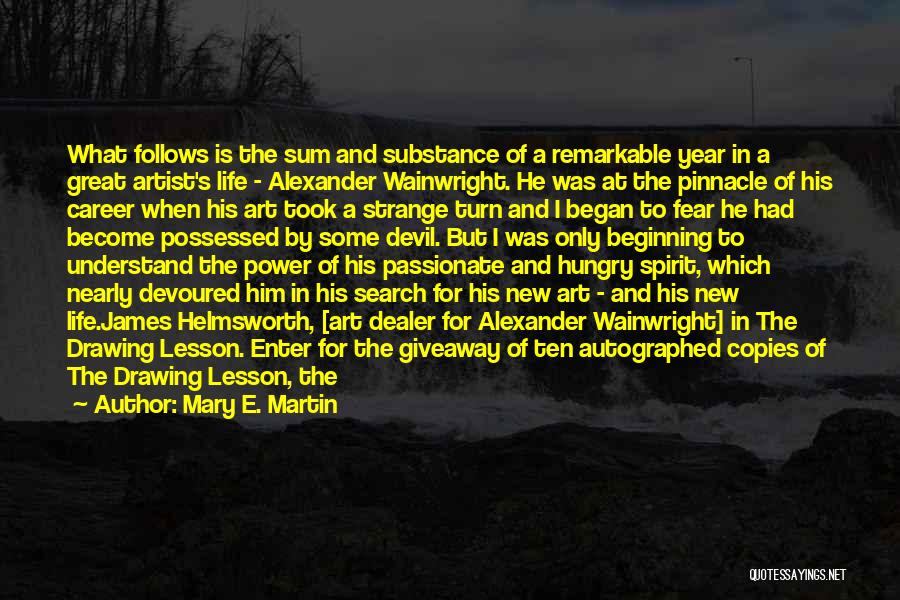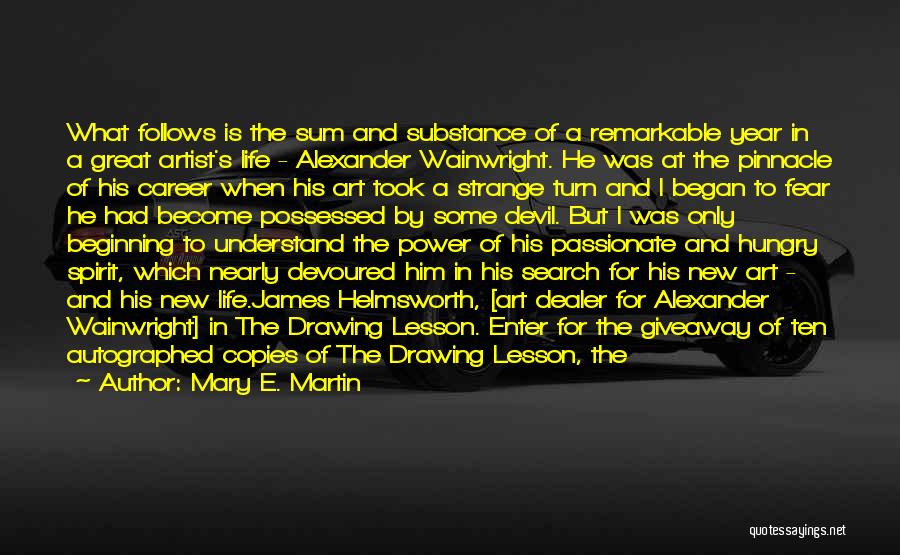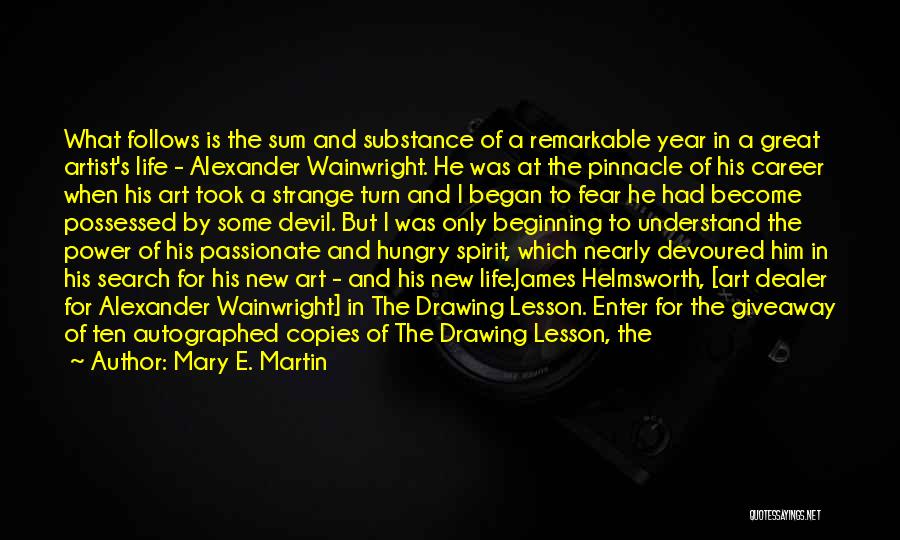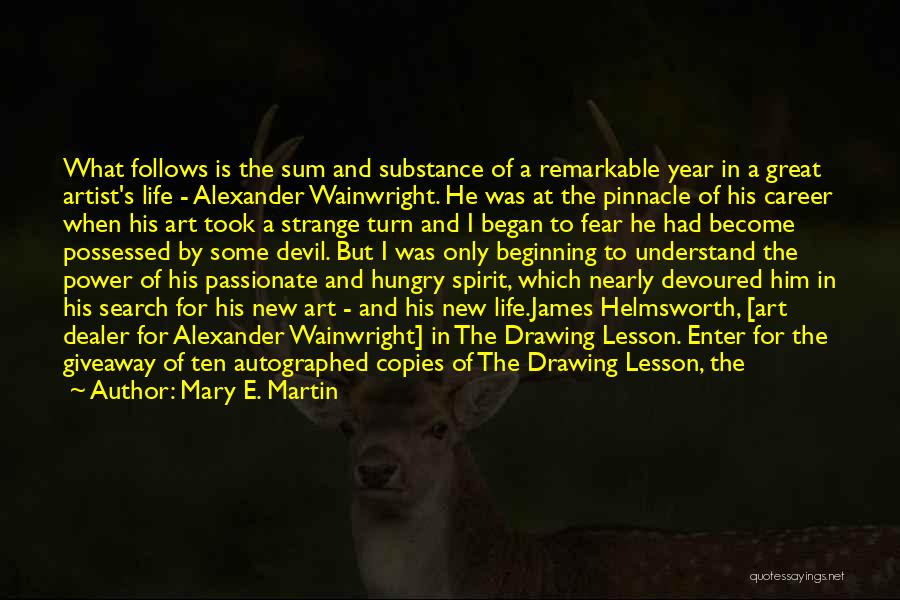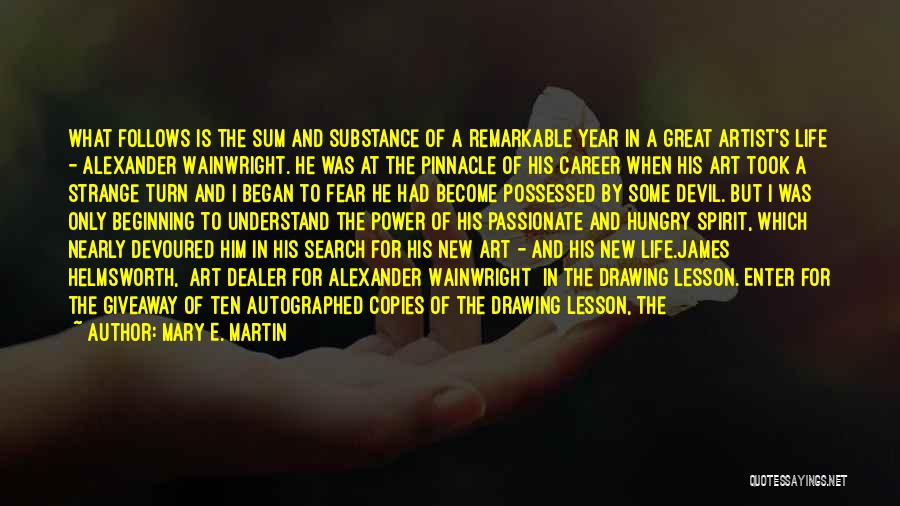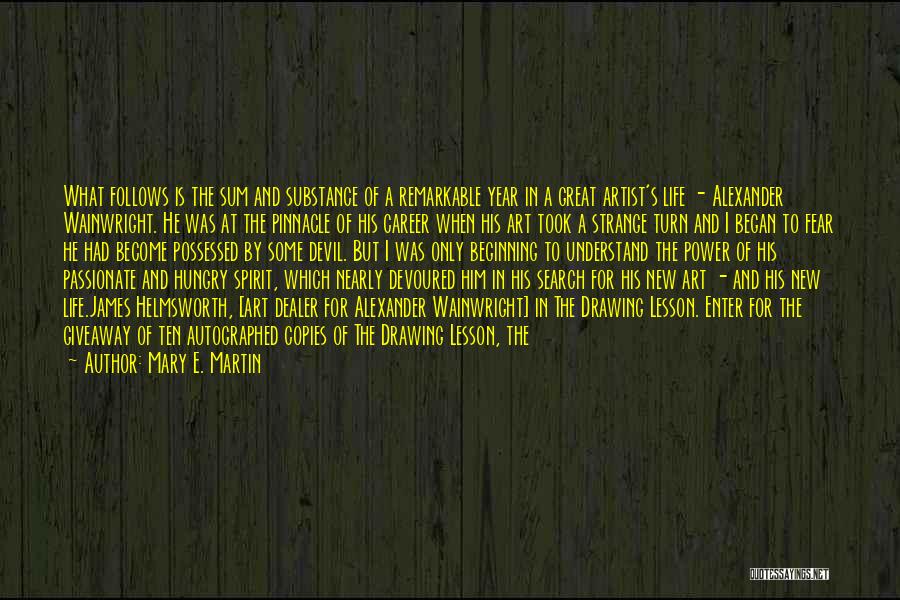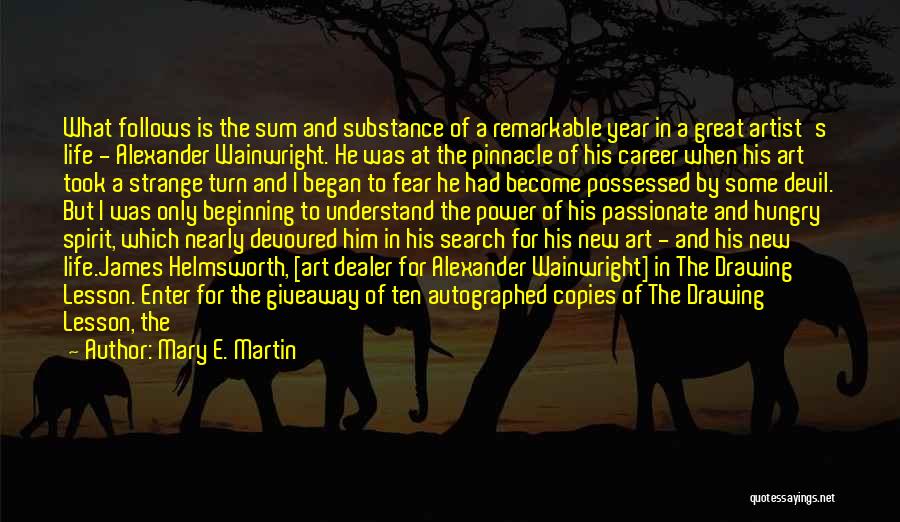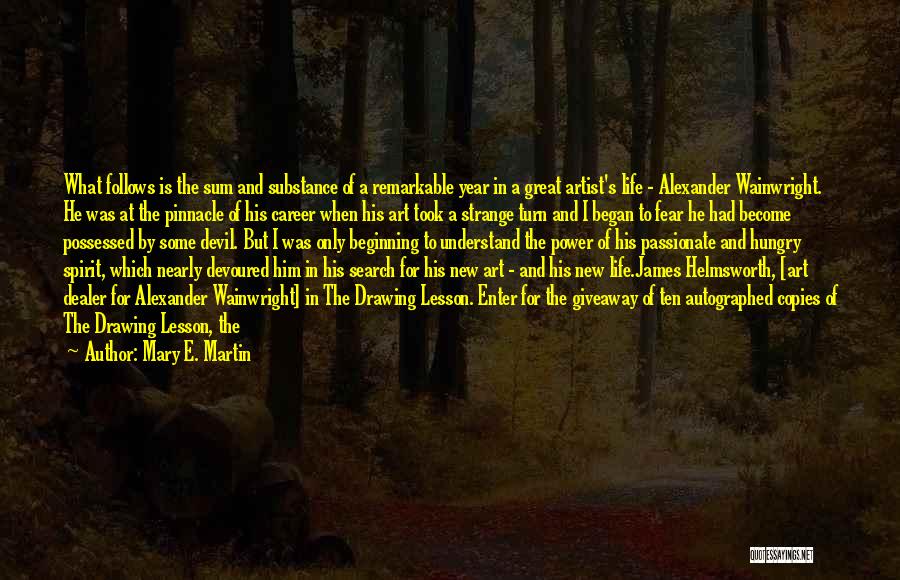 Related Authors
Related Topics