Aline Hunter Quotes
What About The Support Group? What If I Decide I'm Not Ready To Leave?"
"It Won't Take Me Long To Find Somewhere Else To Go."
"You'd Be Willing To Do That?"
"To Have You Beneath Me? To Hear You Scream My Name? To Go Down On You, Lick You From Bottom To Top And Finally See If You Taste As Good As You Smell?" He Smiled When Her Lips Parted In Shock And Her Eyes
went Wide. "I'd Give Up Group Altogether, Sweetheart.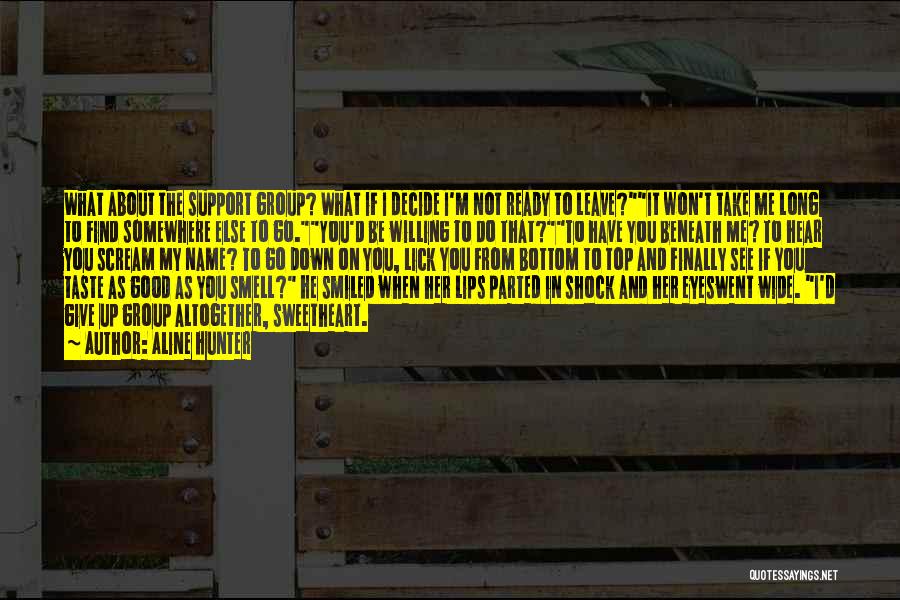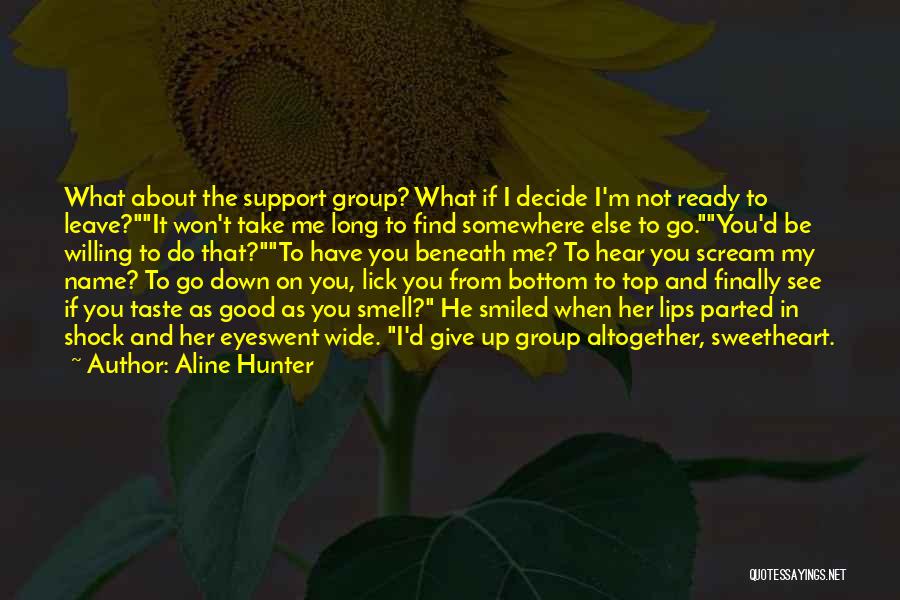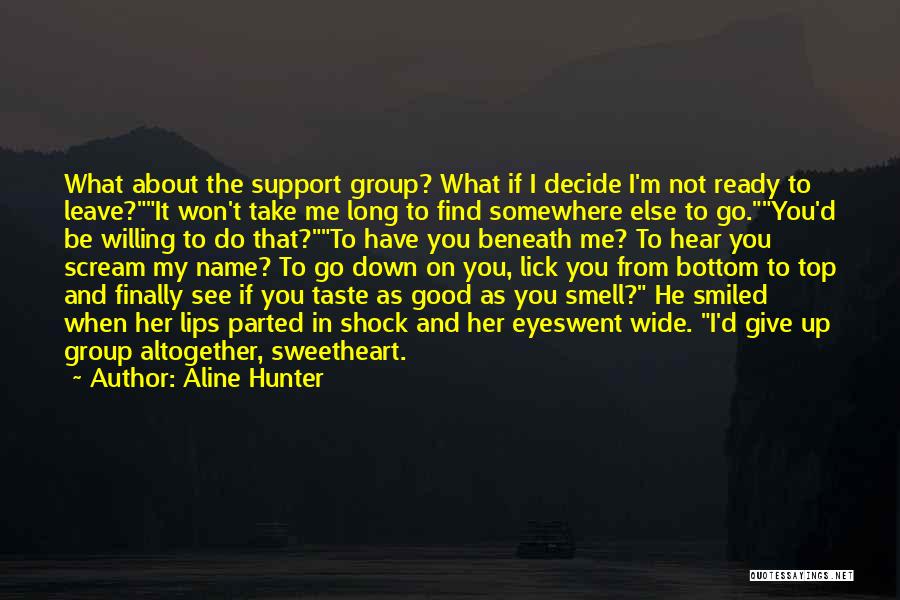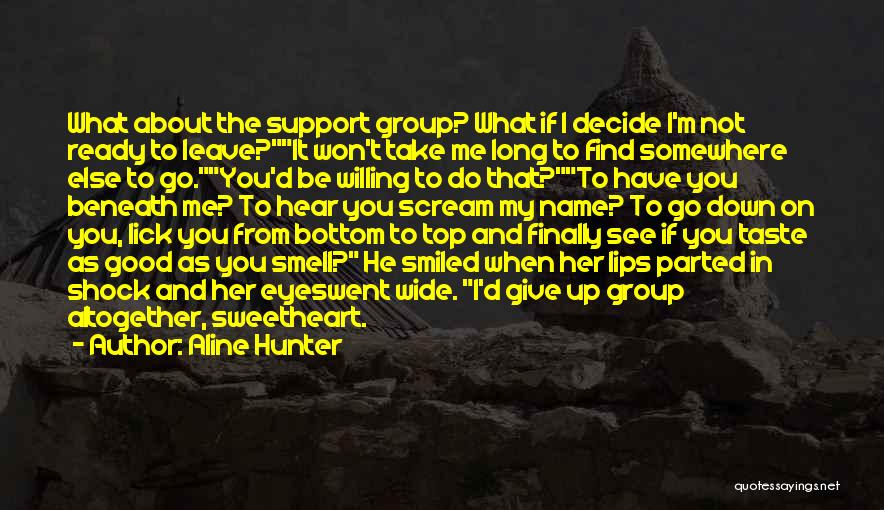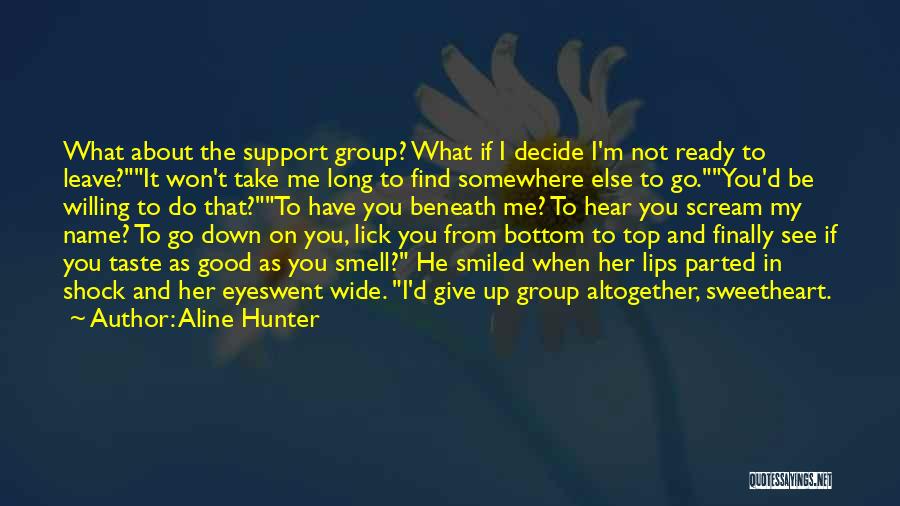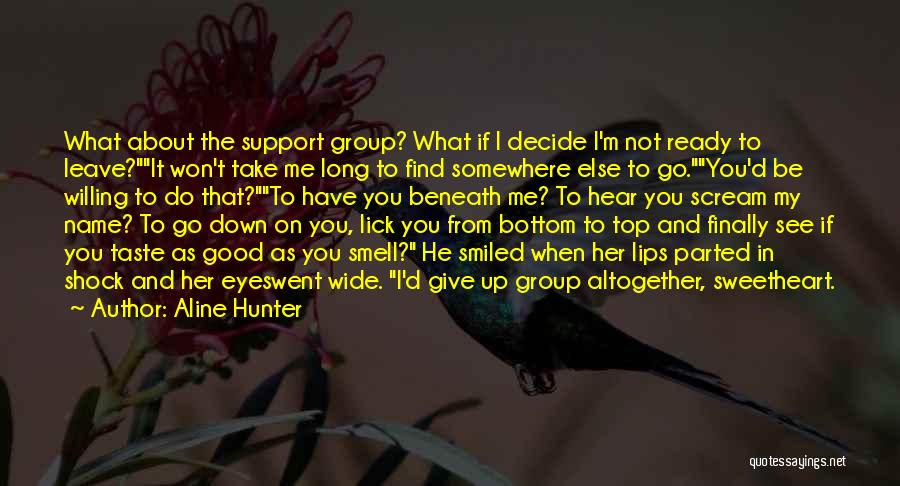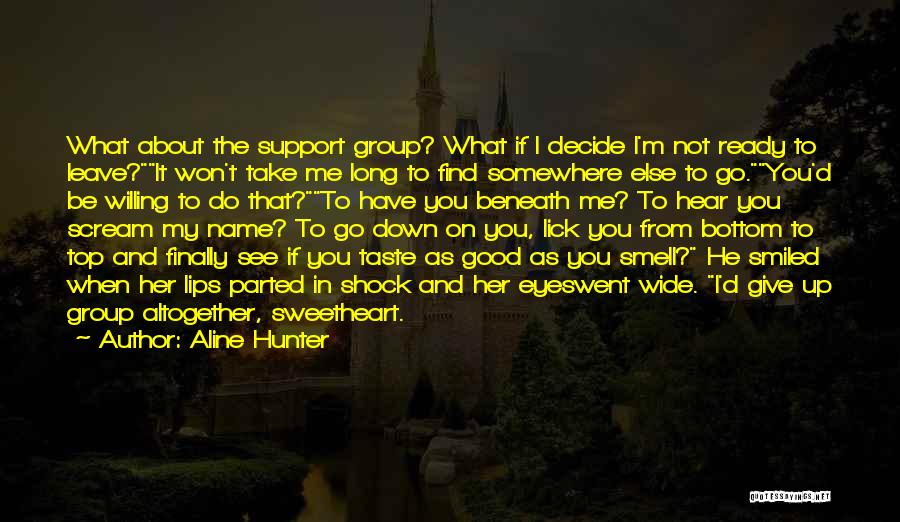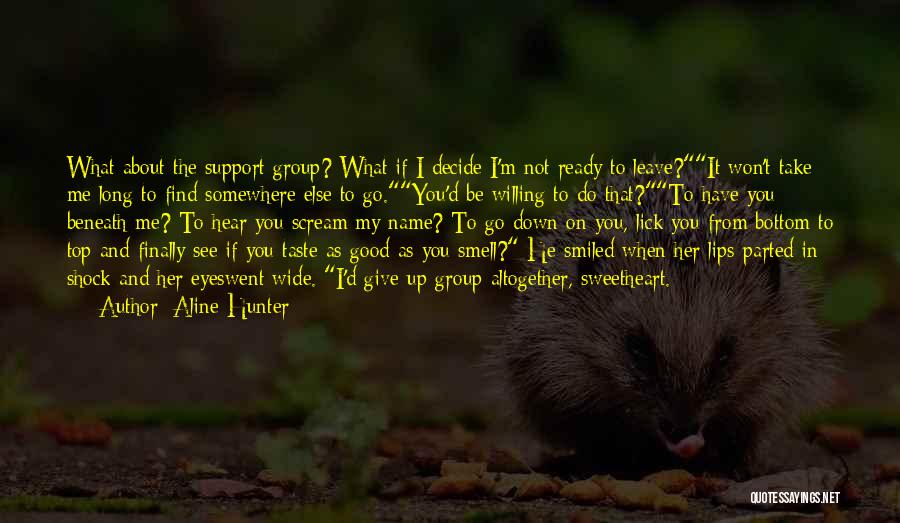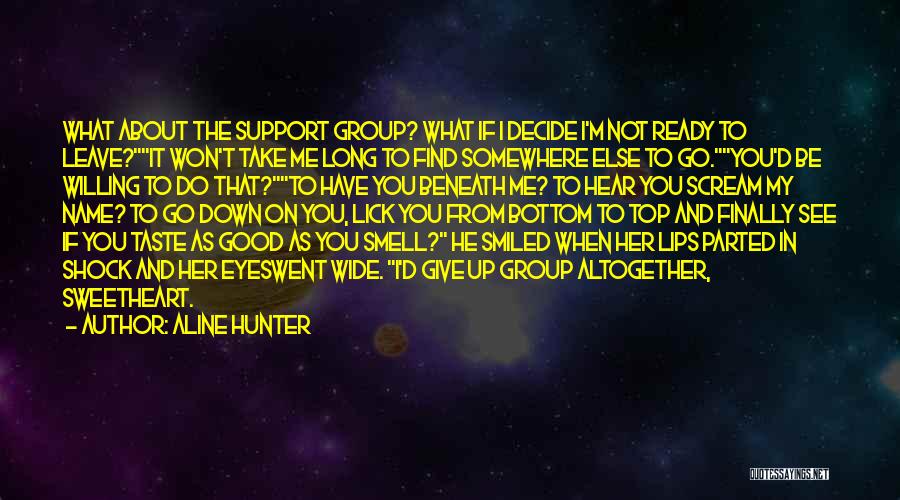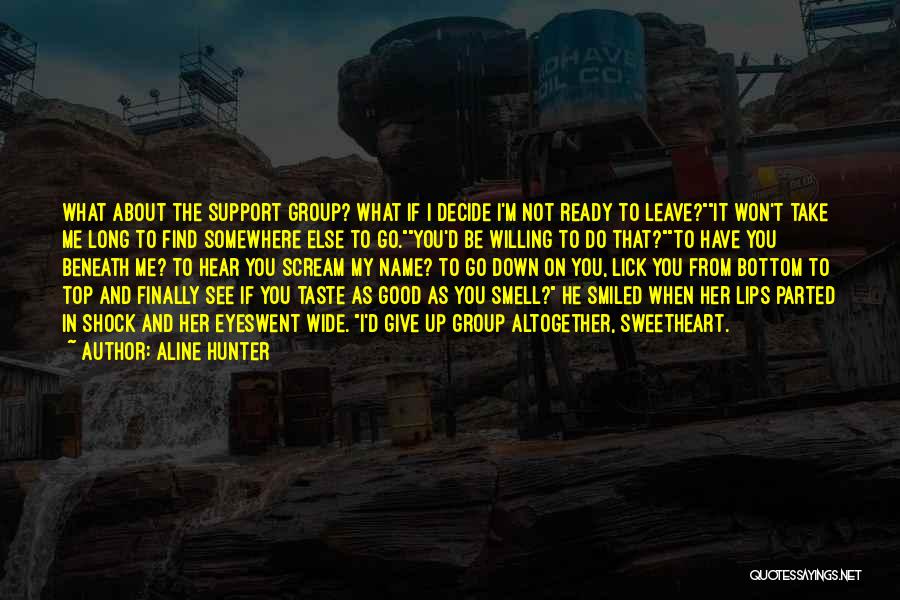 Related Authors
Related Topics