Donna Grant Quotes
Were You Married?"
"No." No One Could Compare To The Best Thing That Had Ever Come Into His Life - Natalie.
"Did You Come Close?"
He Glanced Her Way. "Once. Fourteen Years Ago, To My High School Sweetheart."
"You Wanted To Marry Me?"
'It's Why I Left Without Talking To You. I Knew If I Saw You, I'd Propose.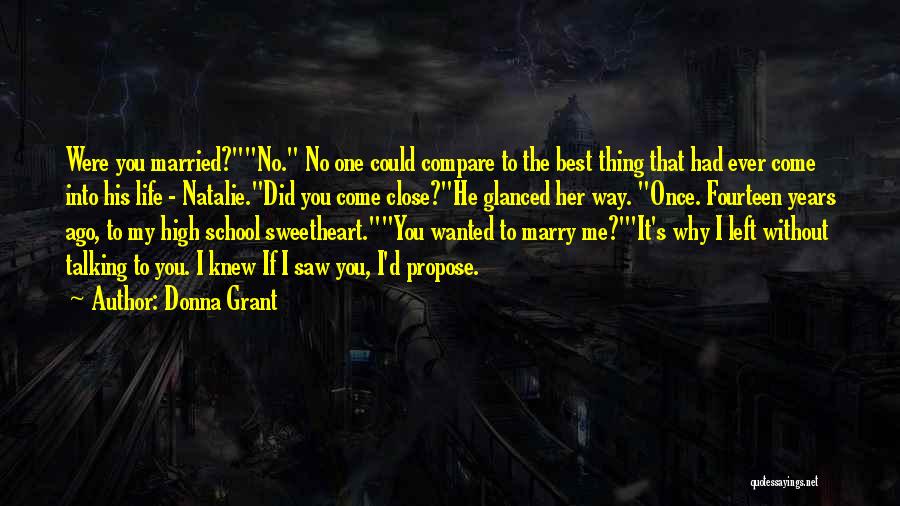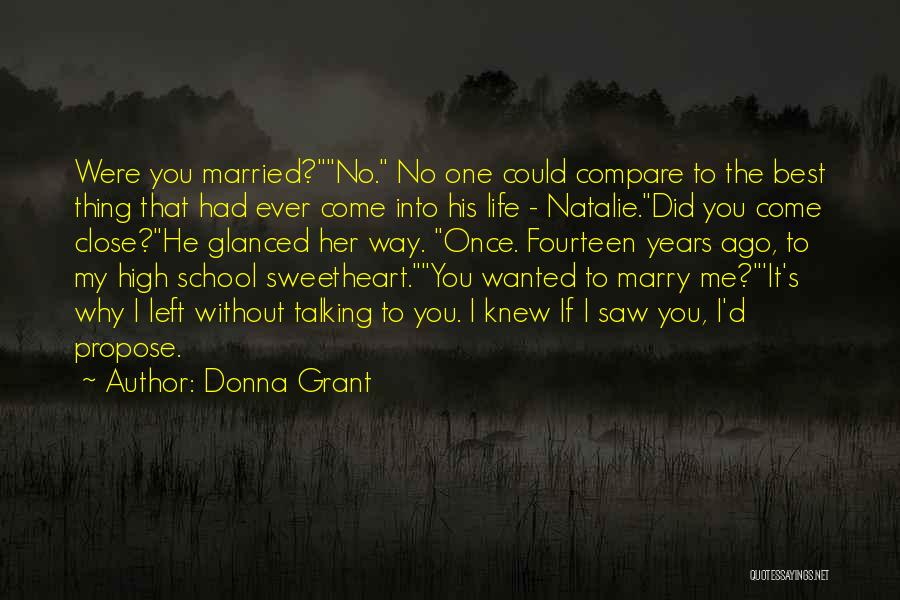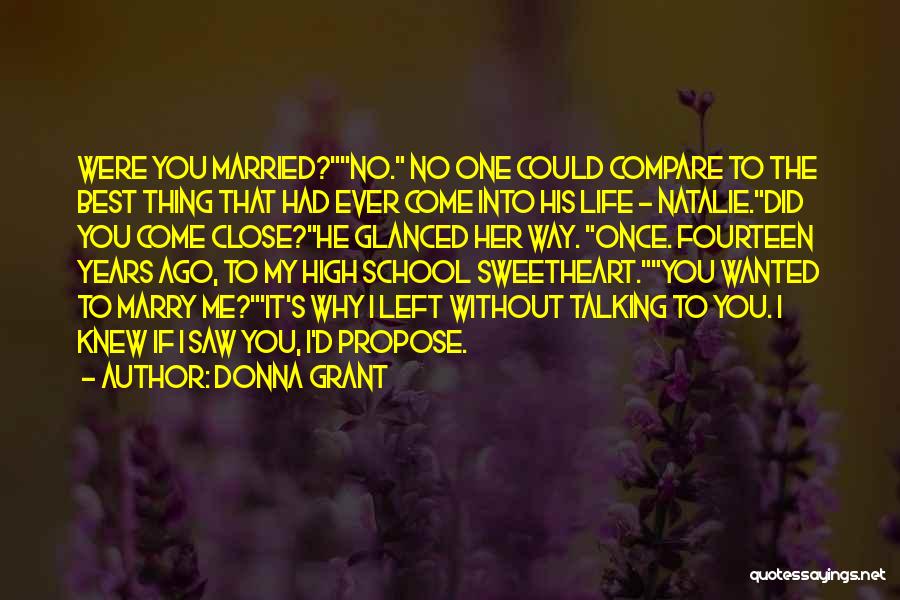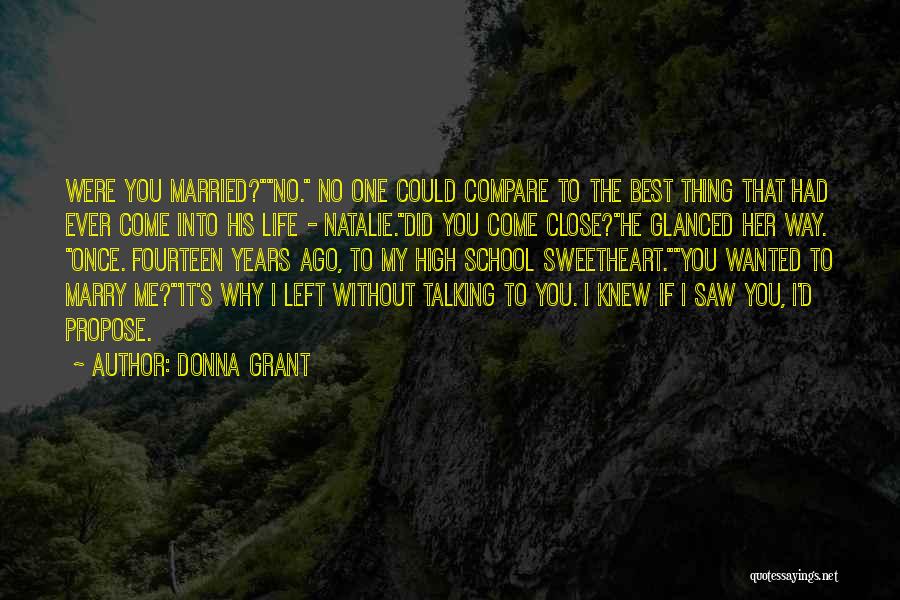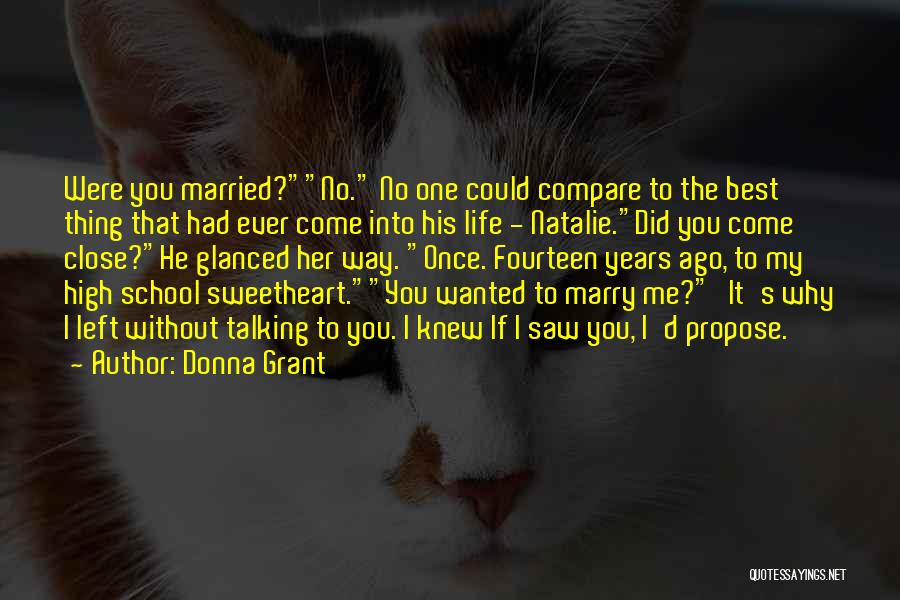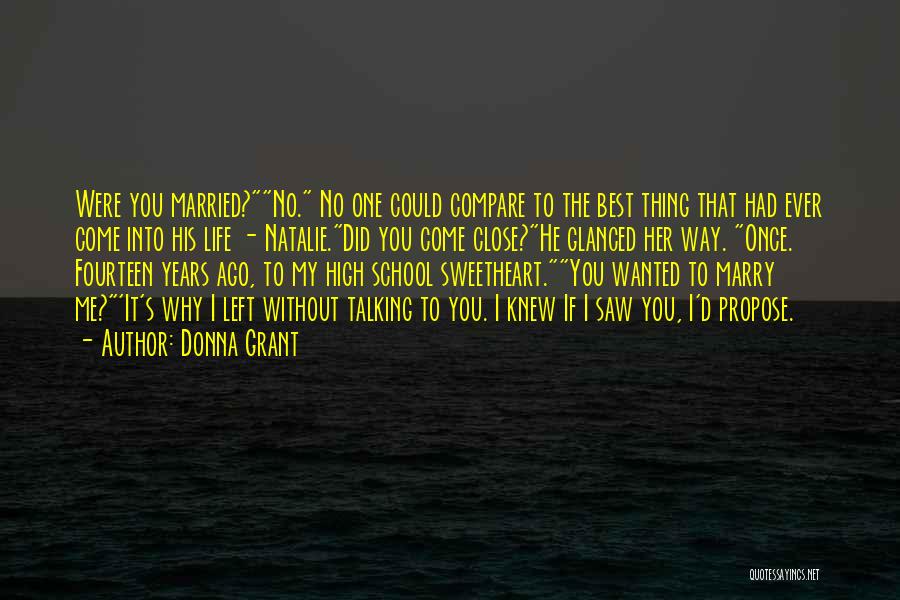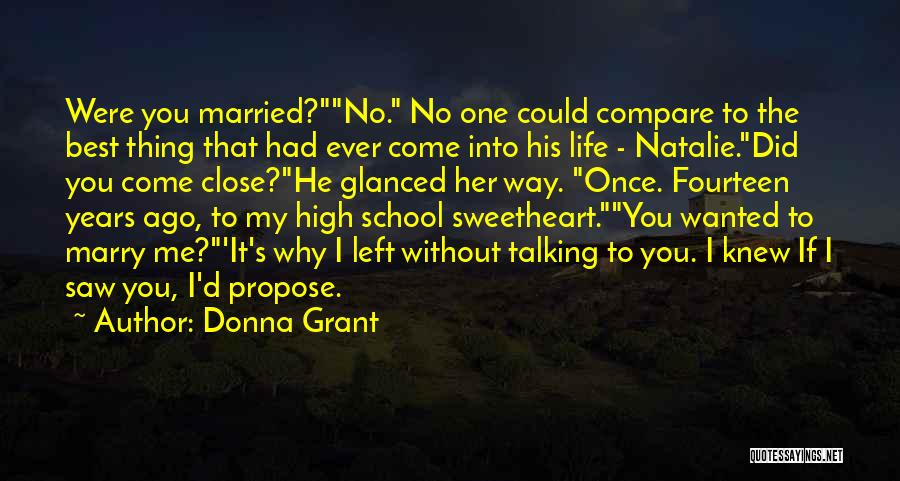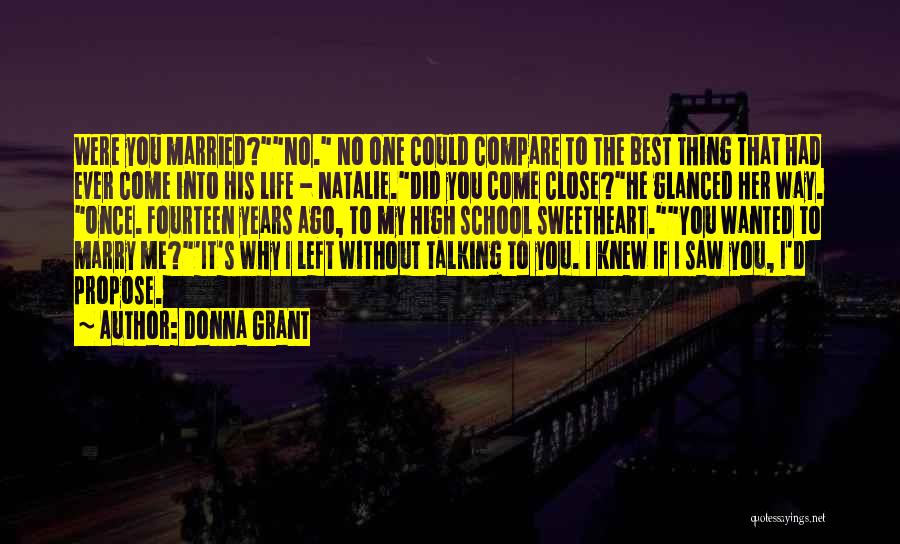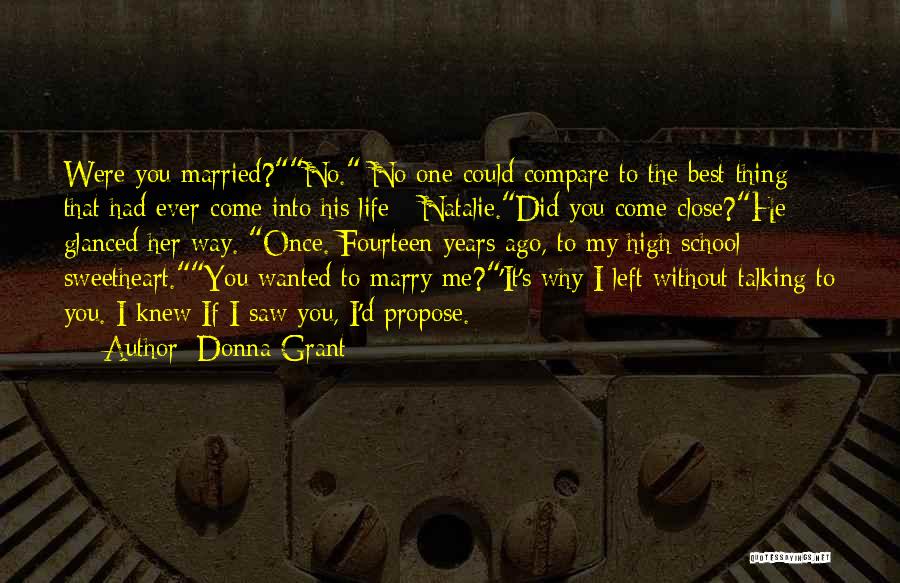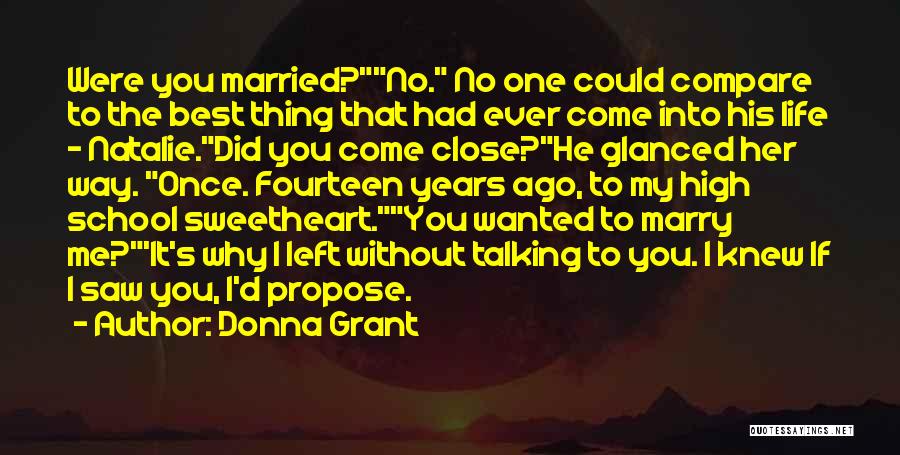 Related Authors
Related Topics