Saul Bellow Quotes
Well, I Need A Job. Something That'll Leave Me The Free Time I Want."
"I Like The Way You Arrange Your Life. What Do You Intend To Do With This Free Time?"
"I Intend To Use It." I Didn't Like The Implication Of This. Why Should He Need His Time Free And I Be Questioned?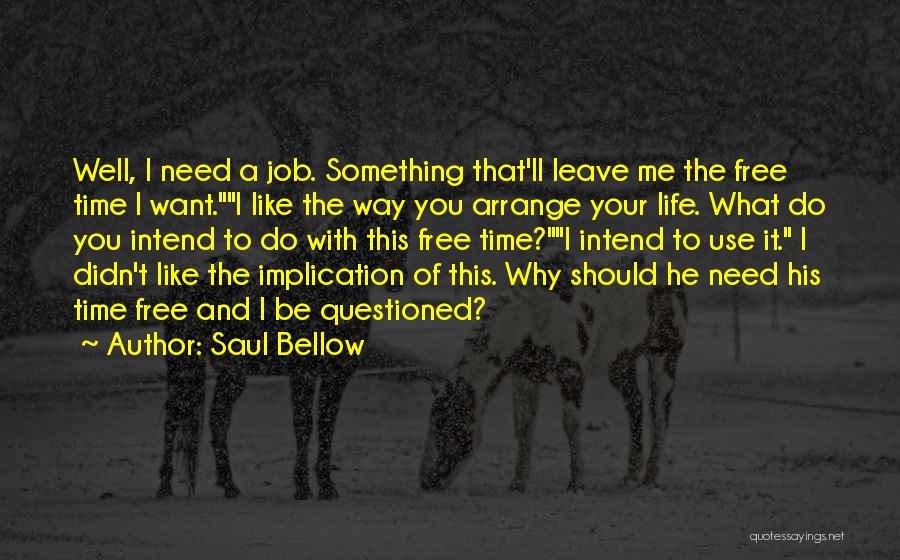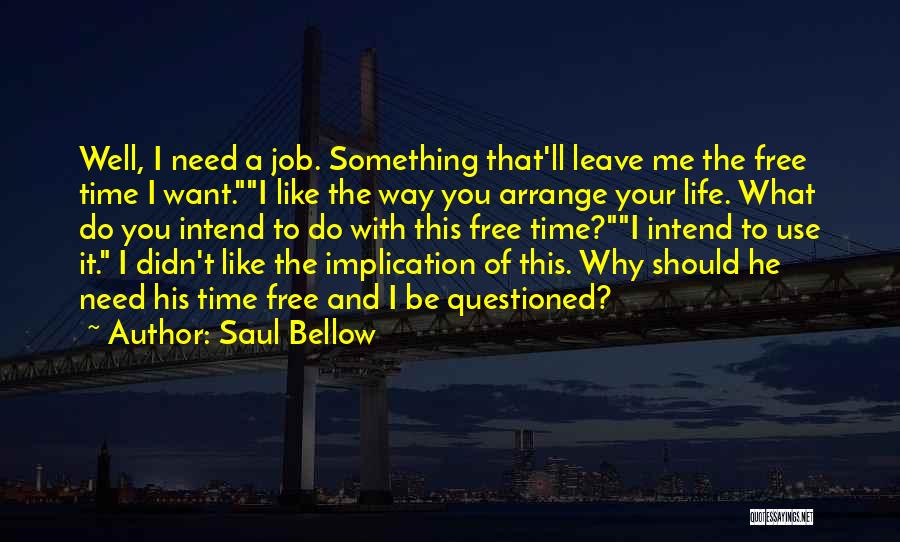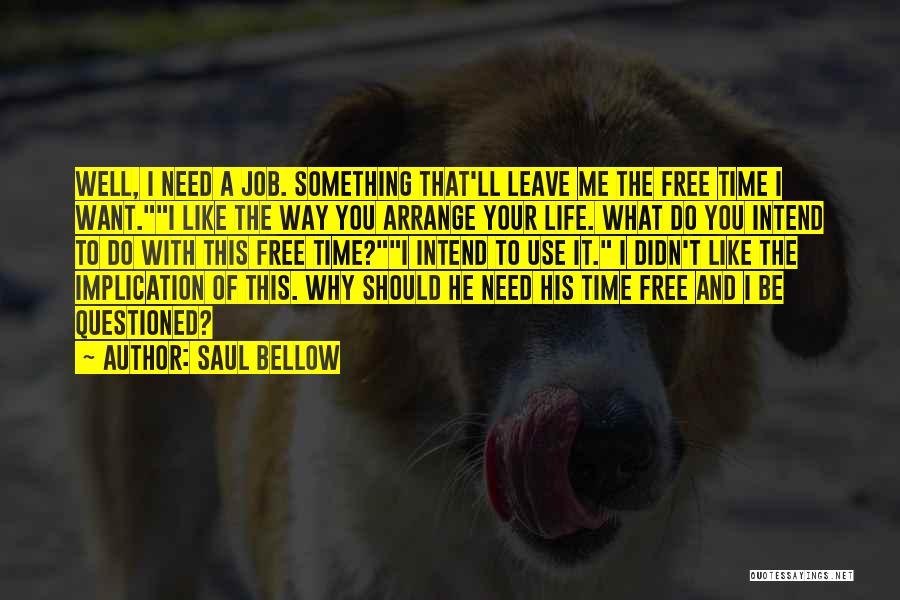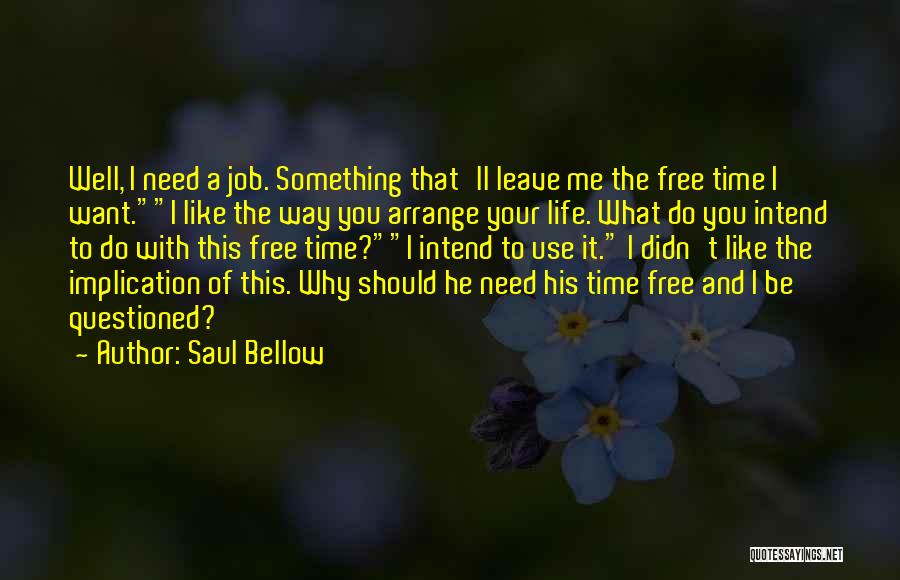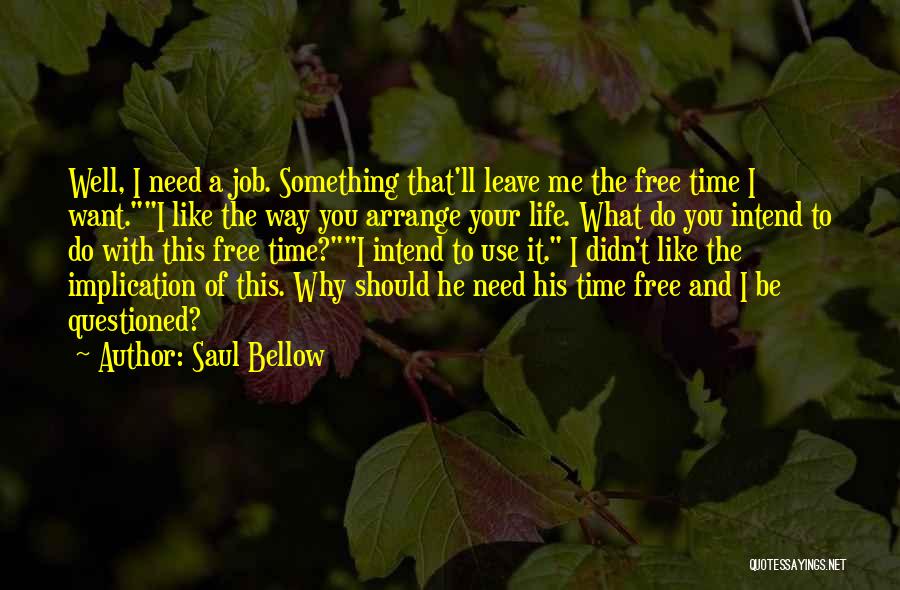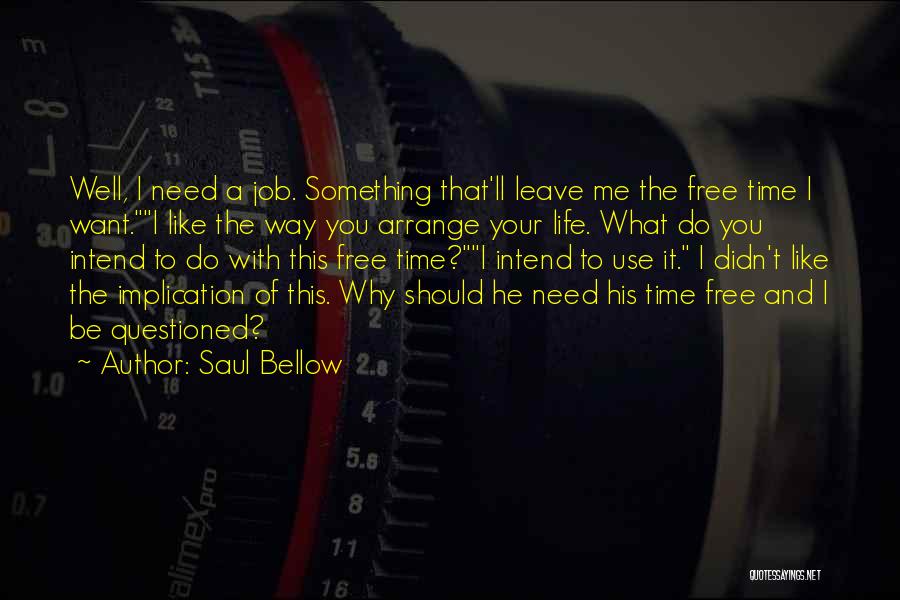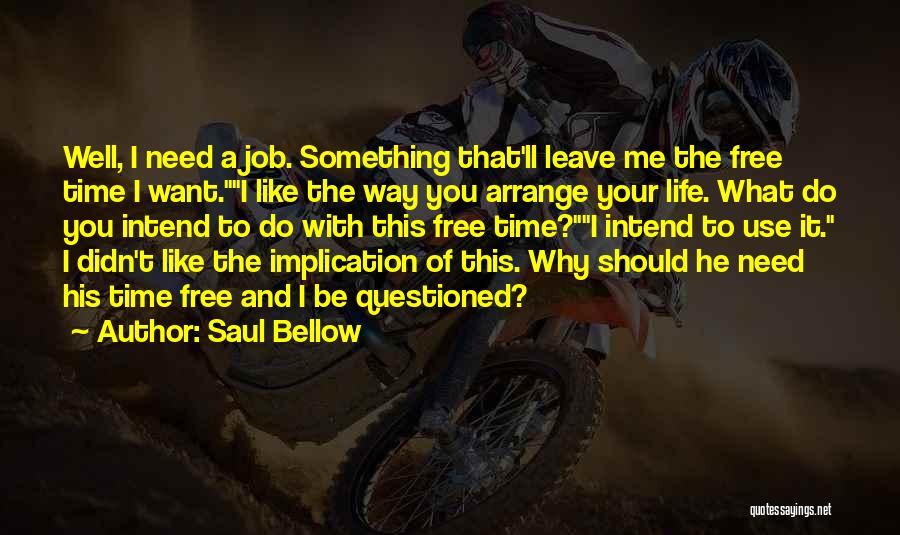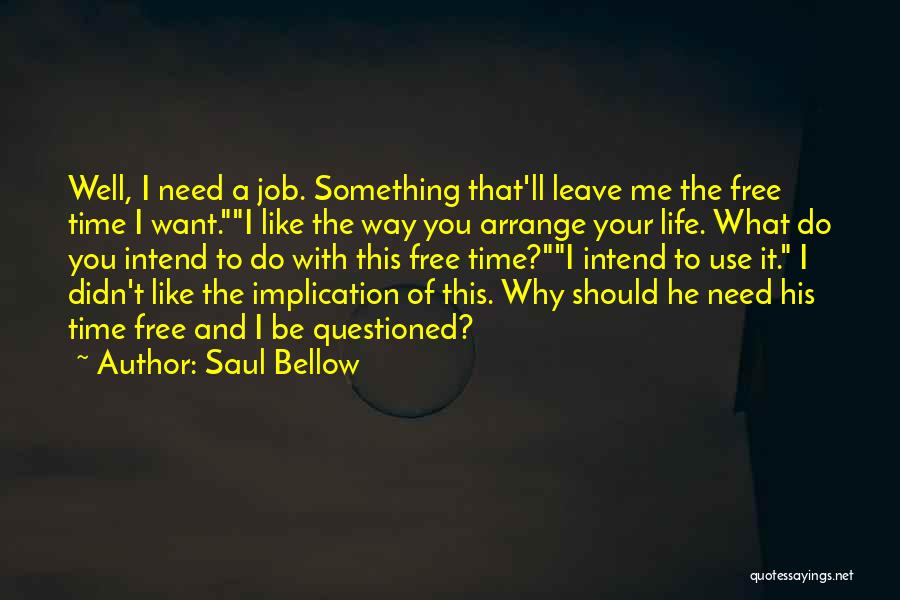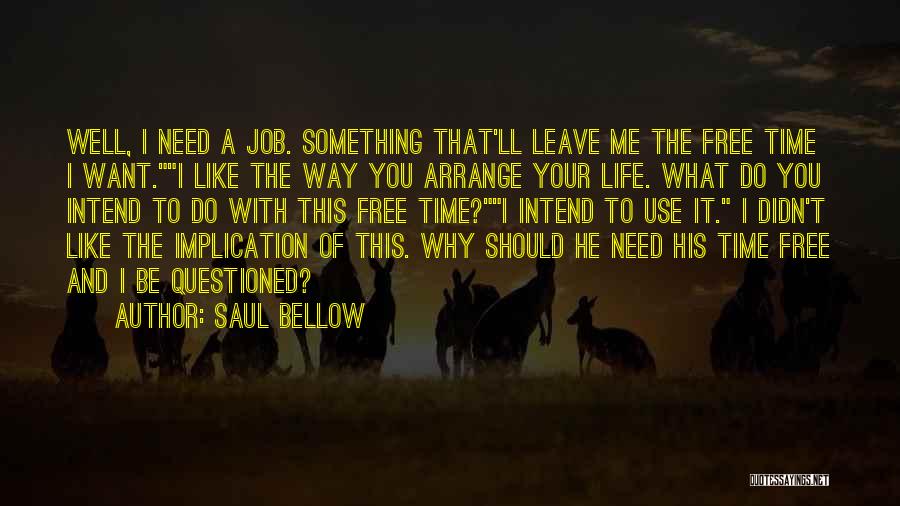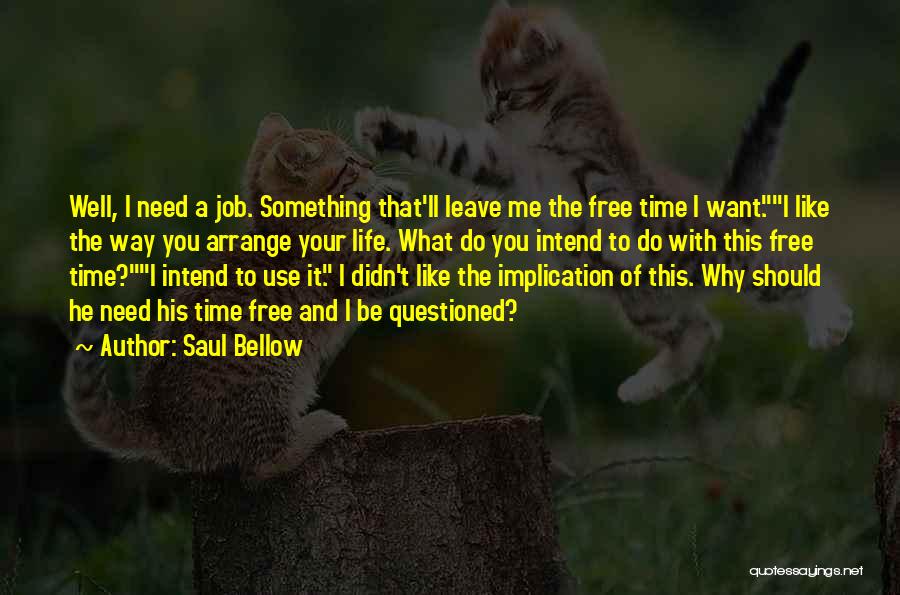 Related Authors
Related Topics