Richelle Mead Quotes
Well He Didn't Treat My Mother Very Well. He Did Some Horrible Things."
"Like ... " I Hesitated. "Blood-whore Things?"
"Like Beating-her-up Kinds Of Things" He Replied Flatly.
"Oh God," I Said "That's Horrible. And She ... She Just Let It Happen?"
"She Did." The Corner Of His Mouth Turned Into A Sly, Sad Smile. "But I Didn't"
"Tell Me, Tell Me You Beat The Crap Out Of Him"
His Smile Grew, "I Did.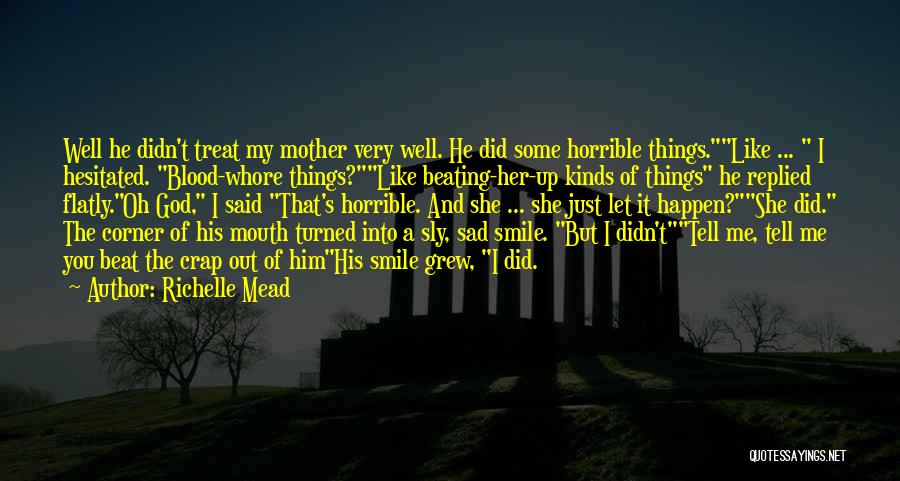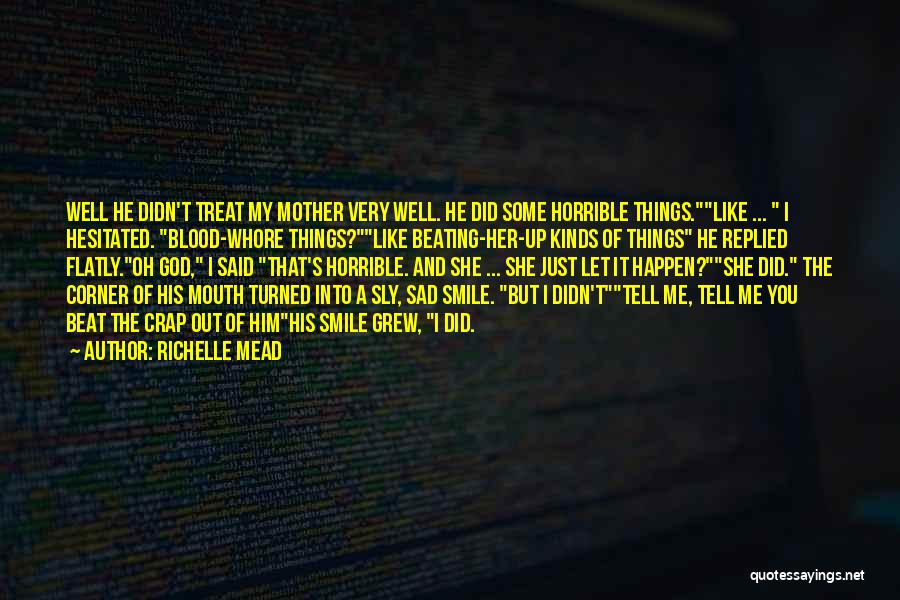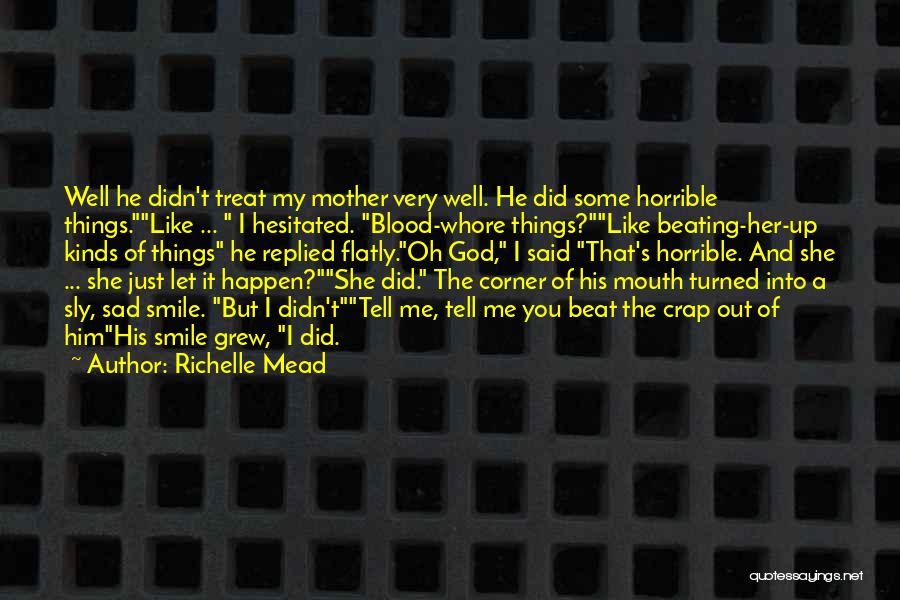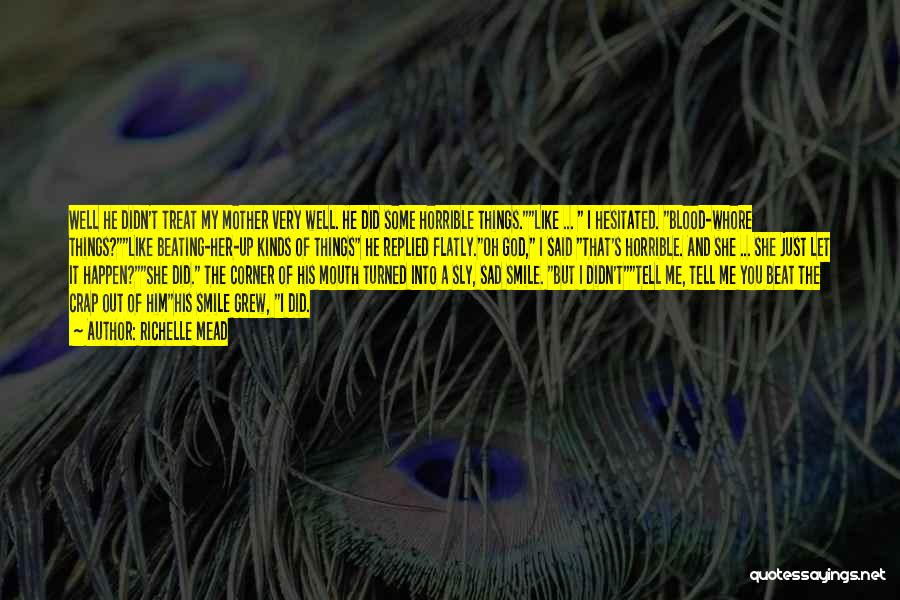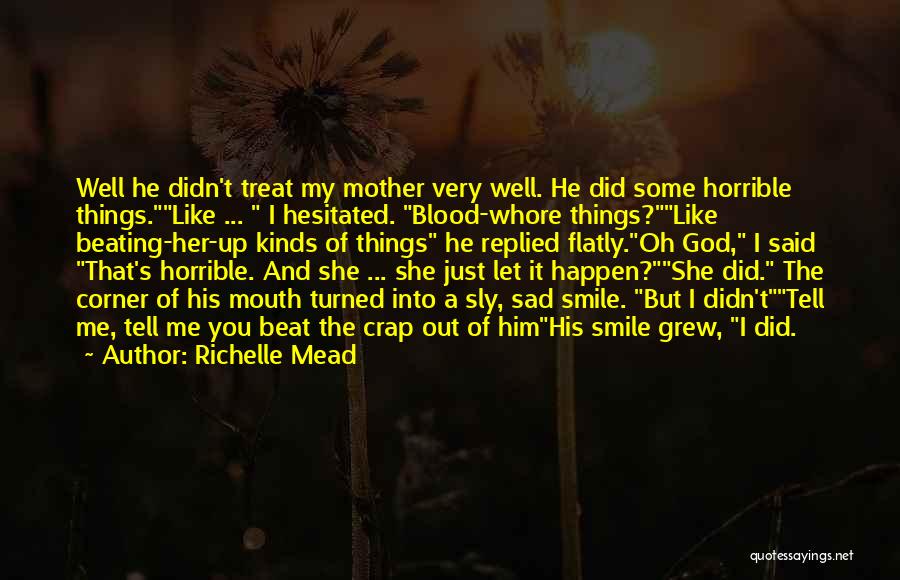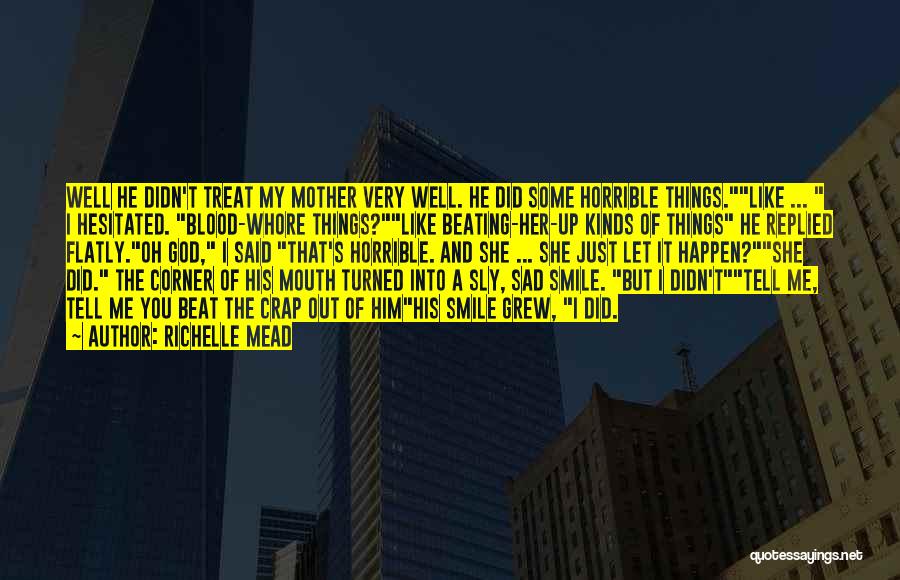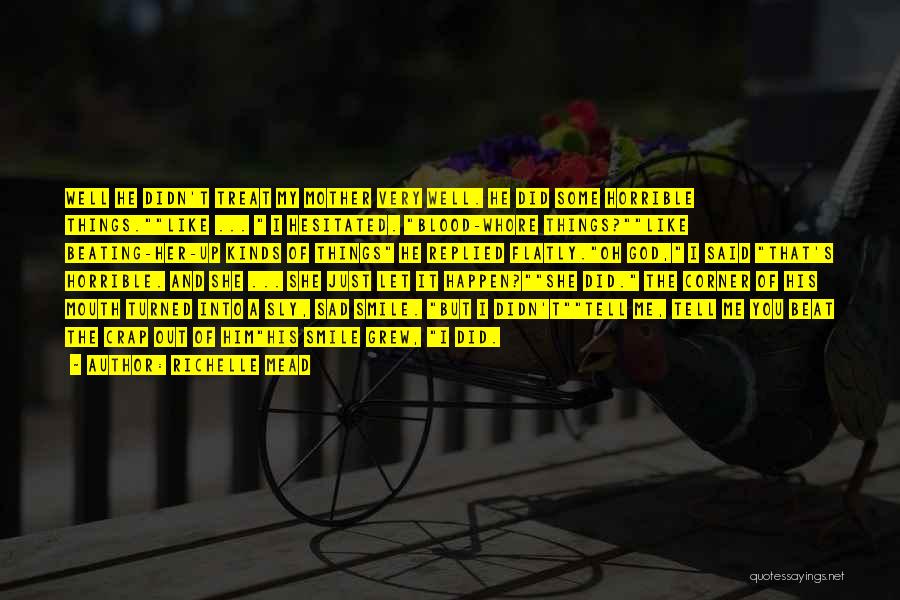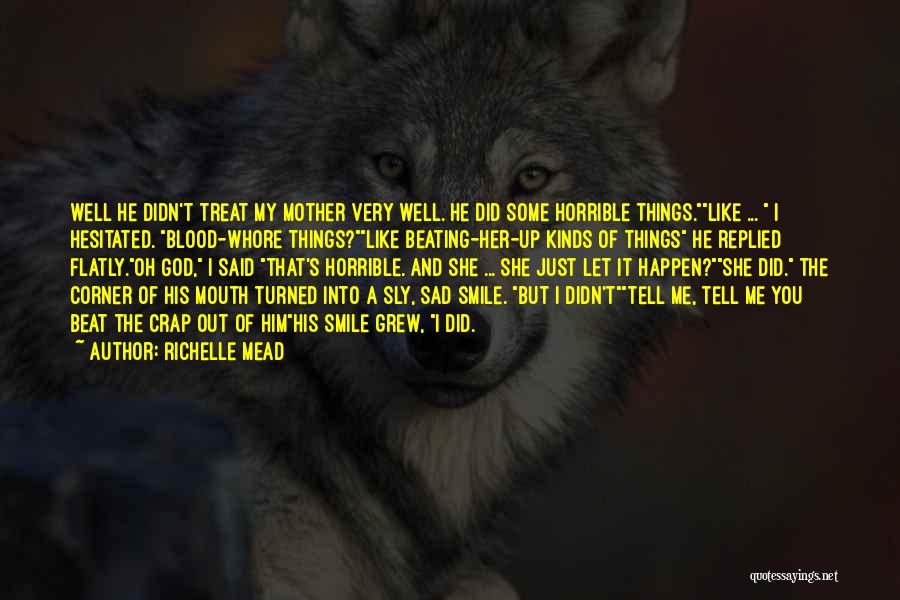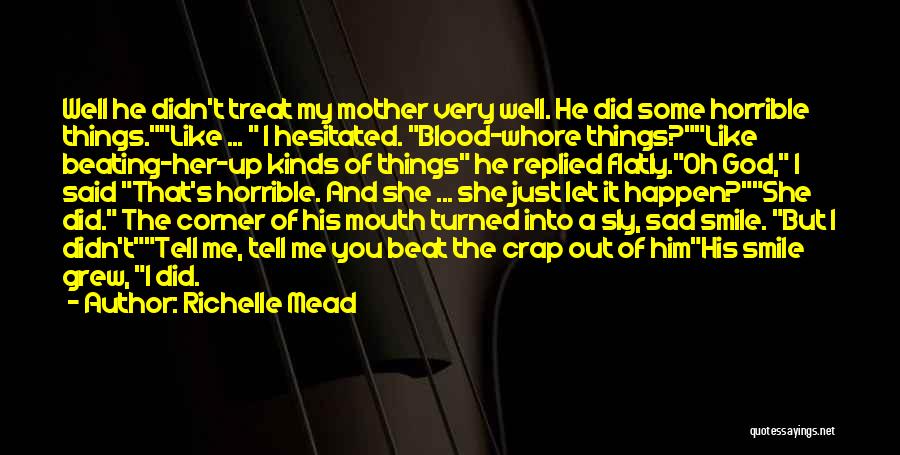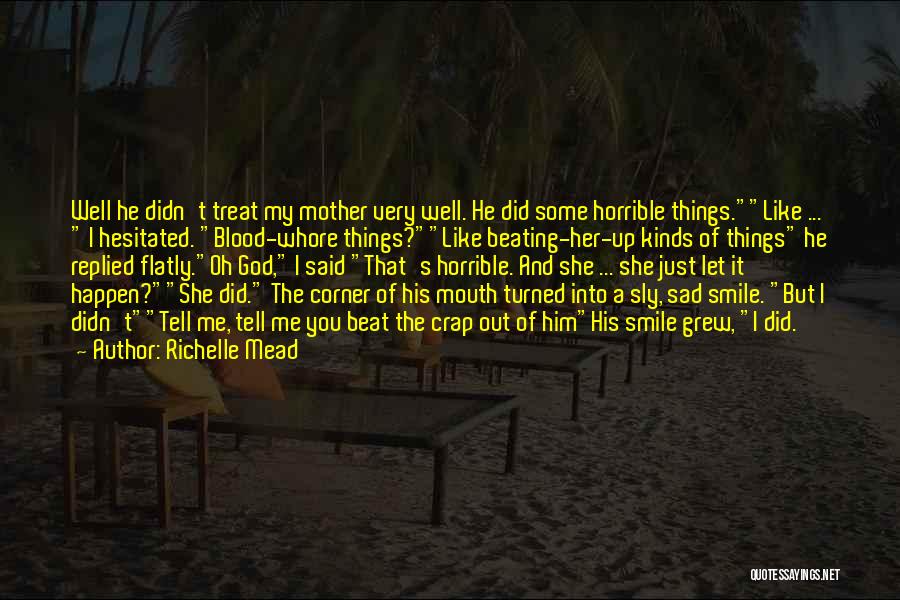 Related Authors
Related Topics