Alyxandra Harvey Quotes
We Have The Same Symptoms As Tuberculosis, Especially In The Eyes Of The Romantic Poets. Pale, Tired, Coughing Up Blood."
"That's Romantic?"
I Had To Smile. "Romantic With A Capital 'R.' You Know, Like Byron And Coleridge."
He Gave A Mock Shudder. "Please, Stop. I Barely Passed English Lit."
I Snorted. "I Didn't Have That Option. One Of My Aunts Took Byron As A Lover."
"Get Out."
"Seriously. It Makes Lucy Insanely Jealous."
"That Girl Is . . ."
"My Best Friend," I Filled In Sternly.
"I Was Only Going To Say She's Unique.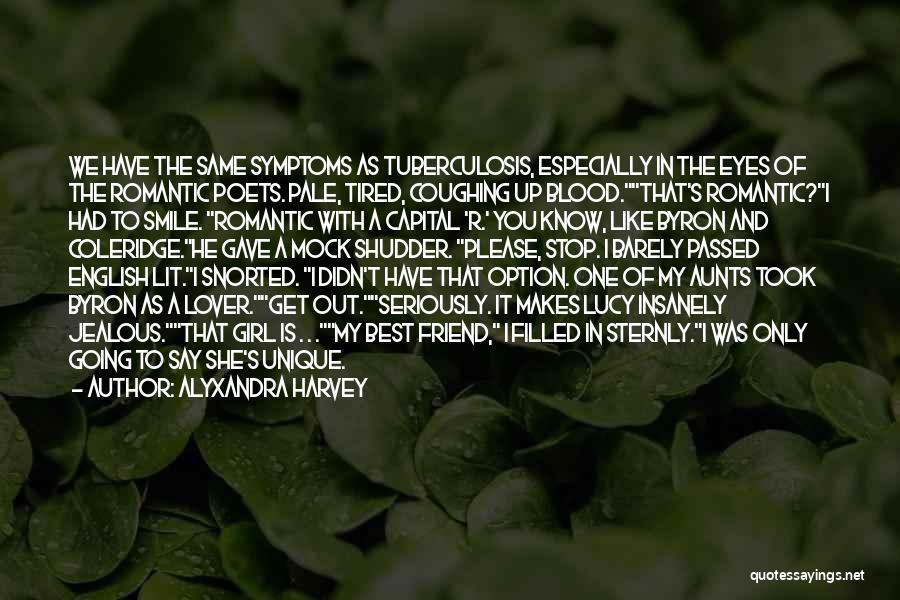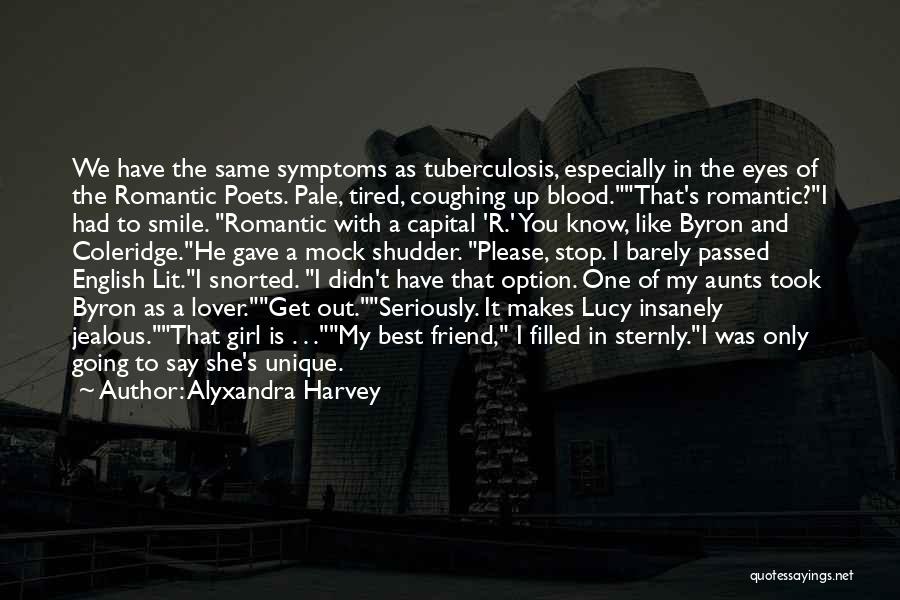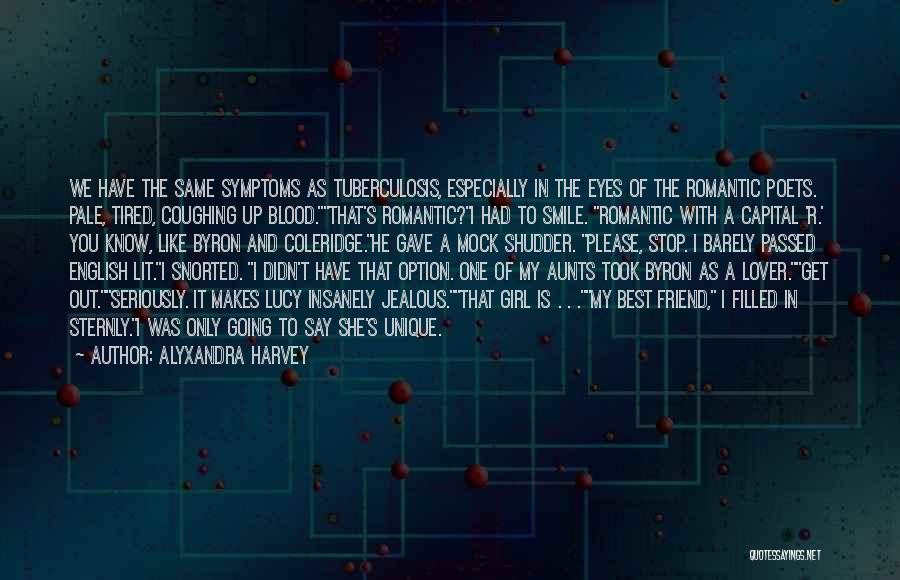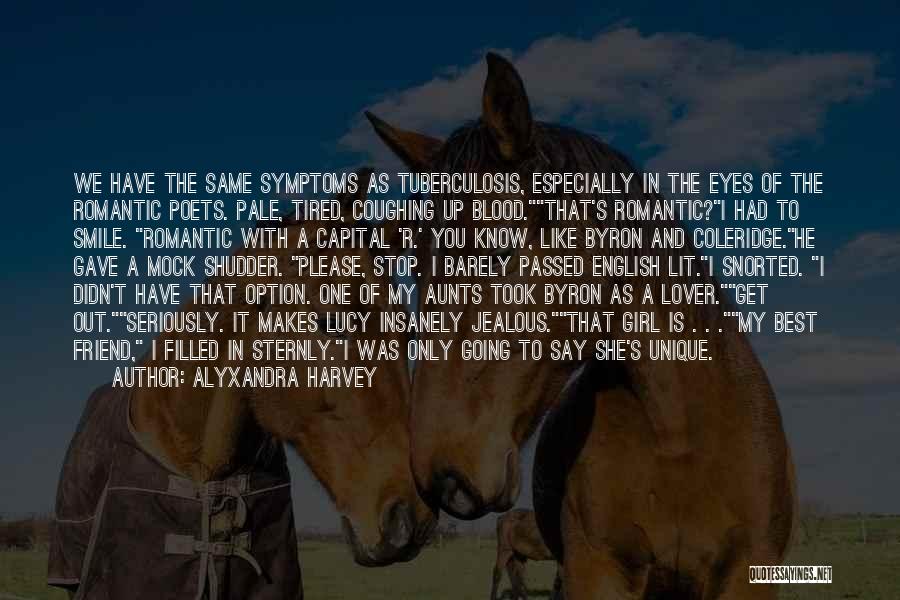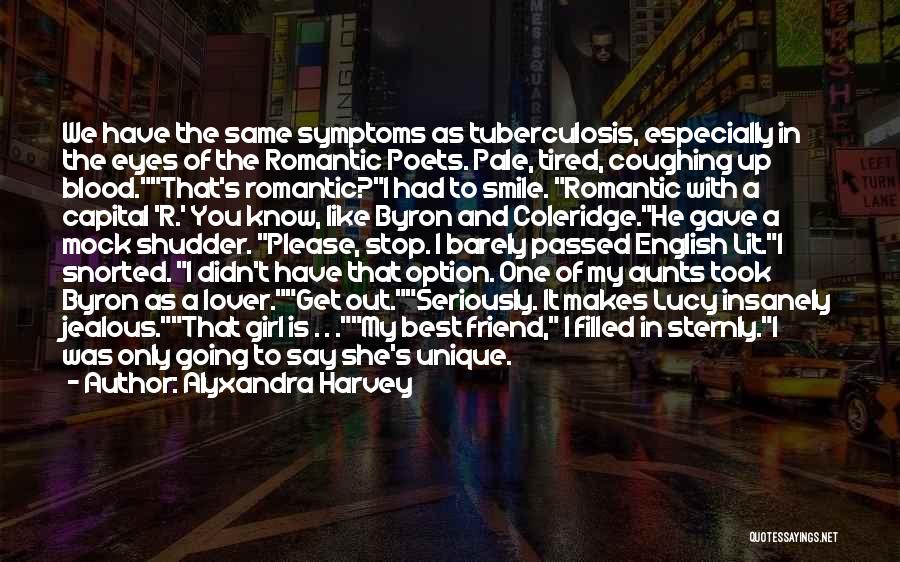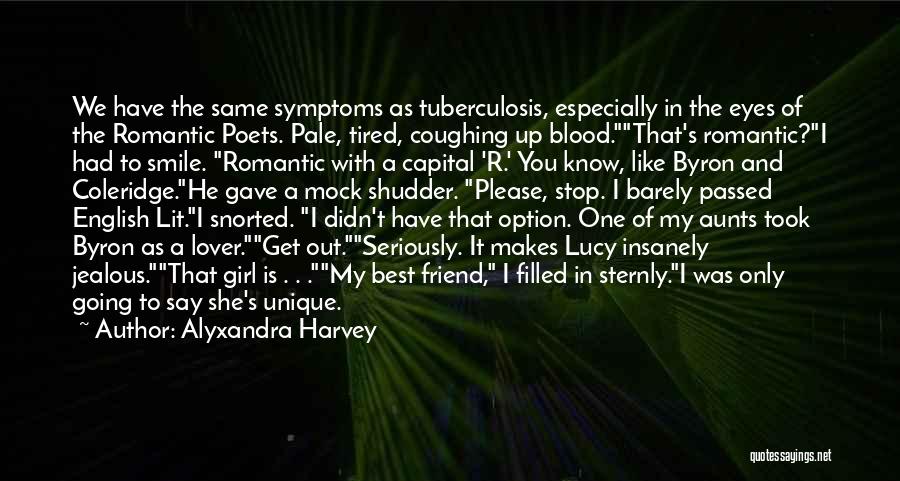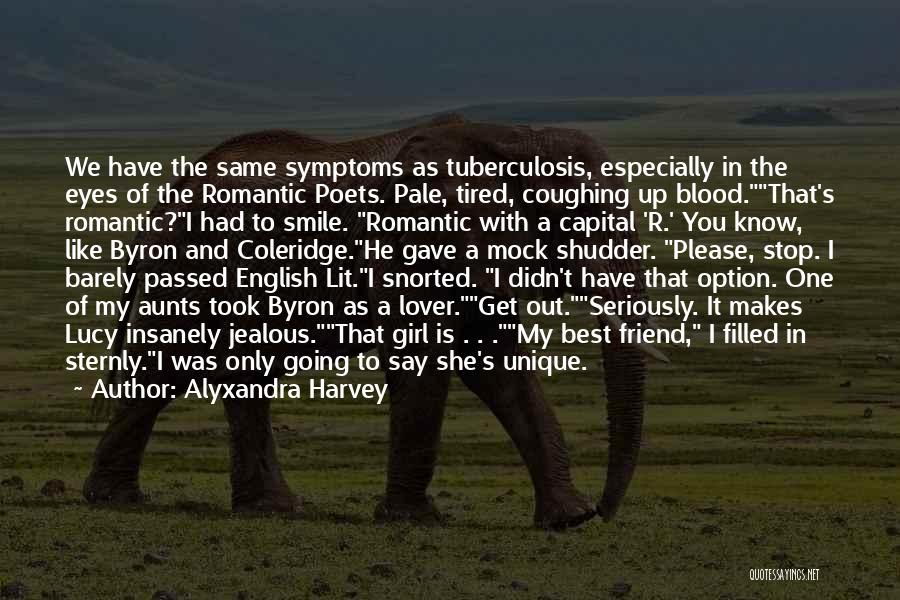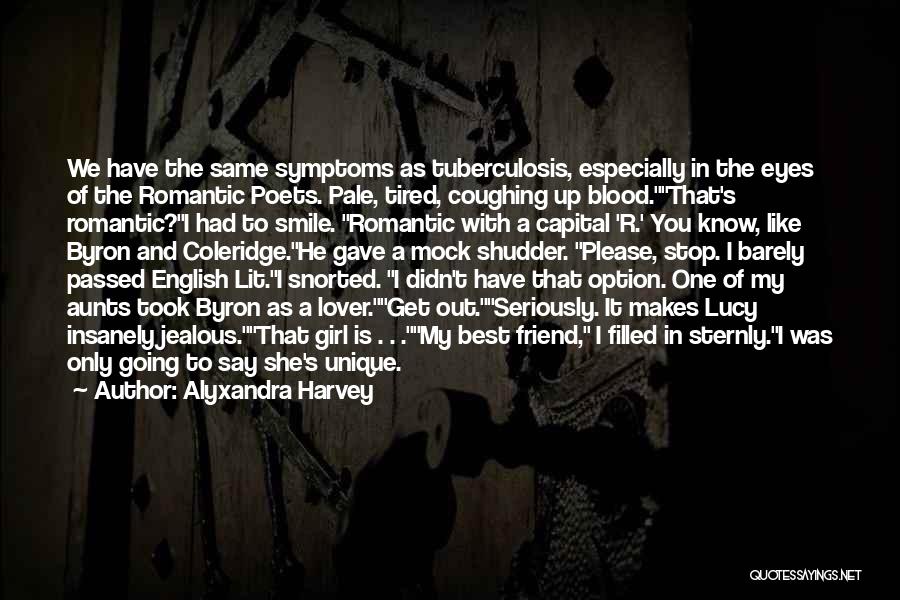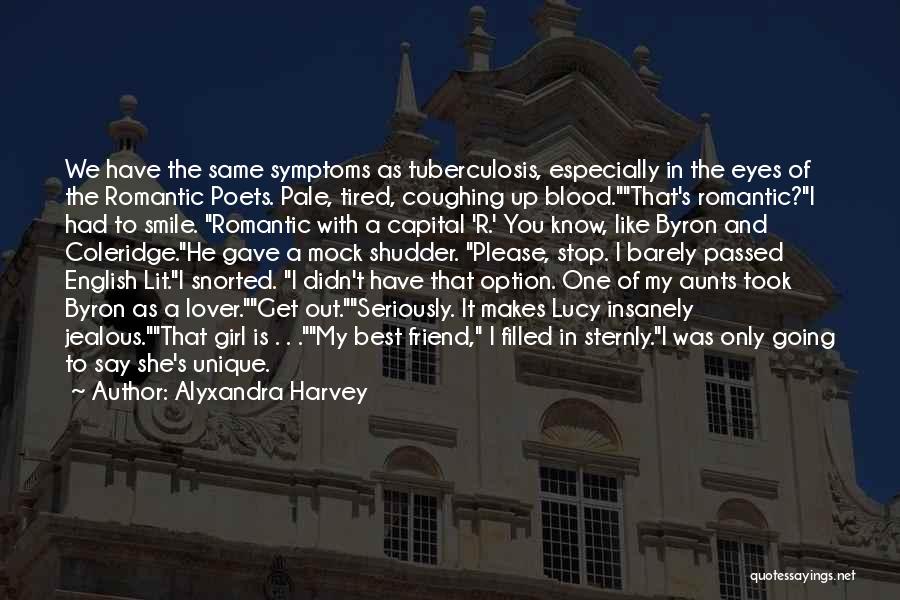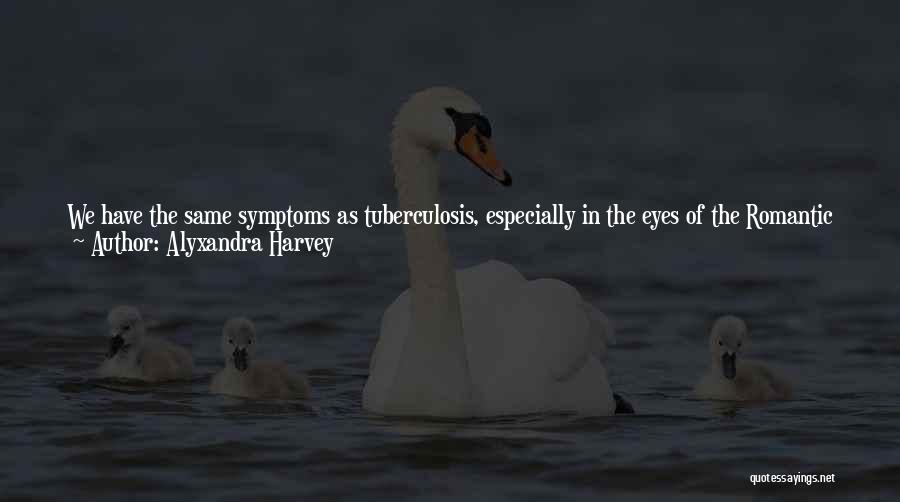 Related Authors
Related Topics