John Lennon Quotes
We All Been Playing Those Mind Games Forever
Some Kinda Druid Dudes Lifting The Veil.
Doing The Mind Guerrilla,
Some Call It Magic - The Search For The Grail.
Love Is The Answer And You Know That For Sure.
Love Is A Flower, You Got To Let It - You Got To Let It Grow.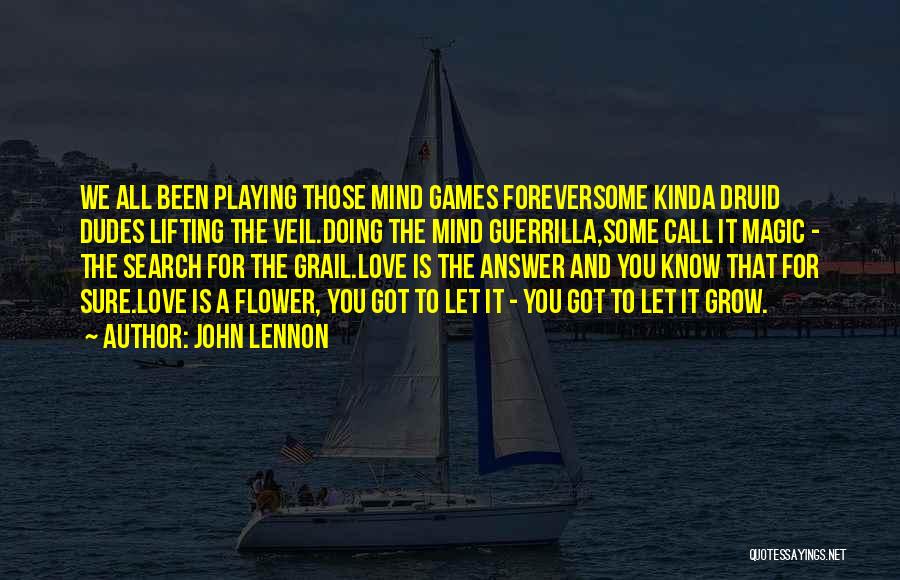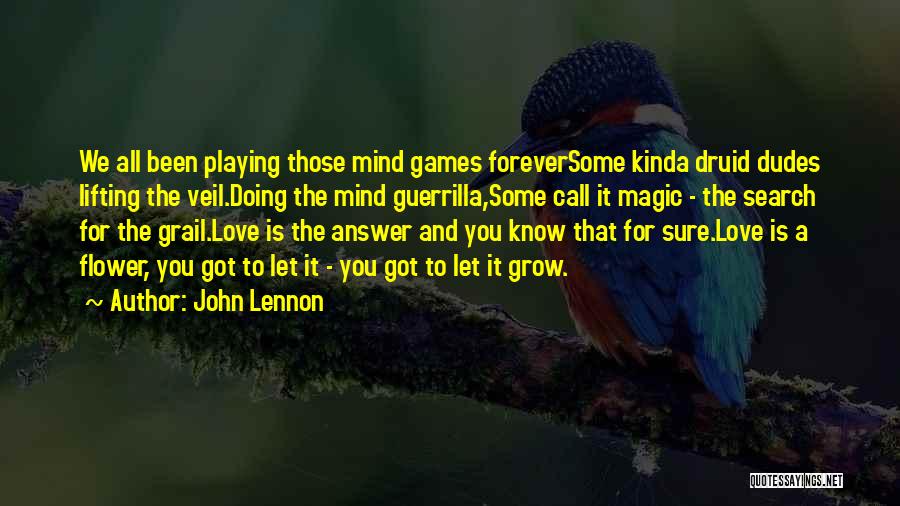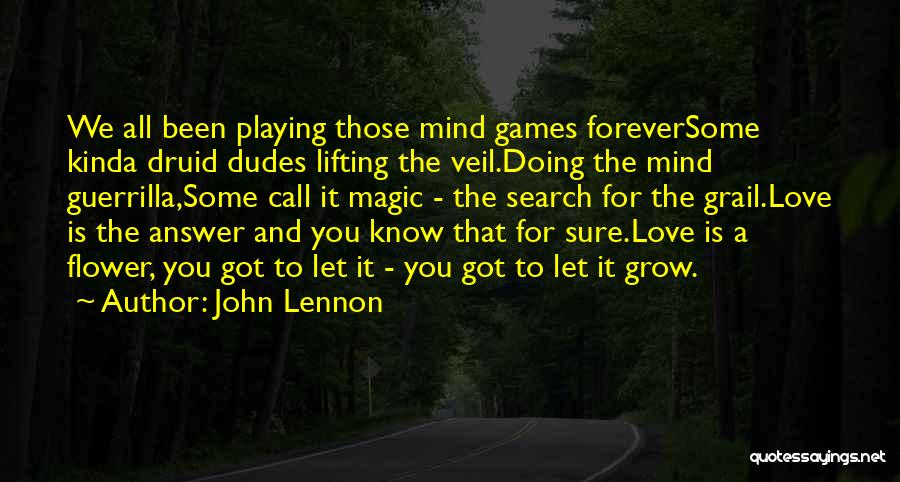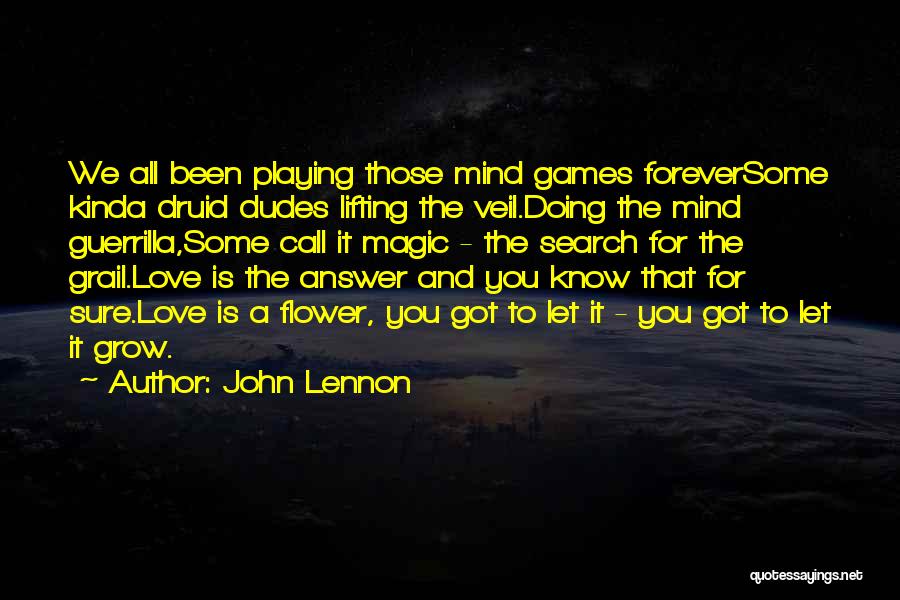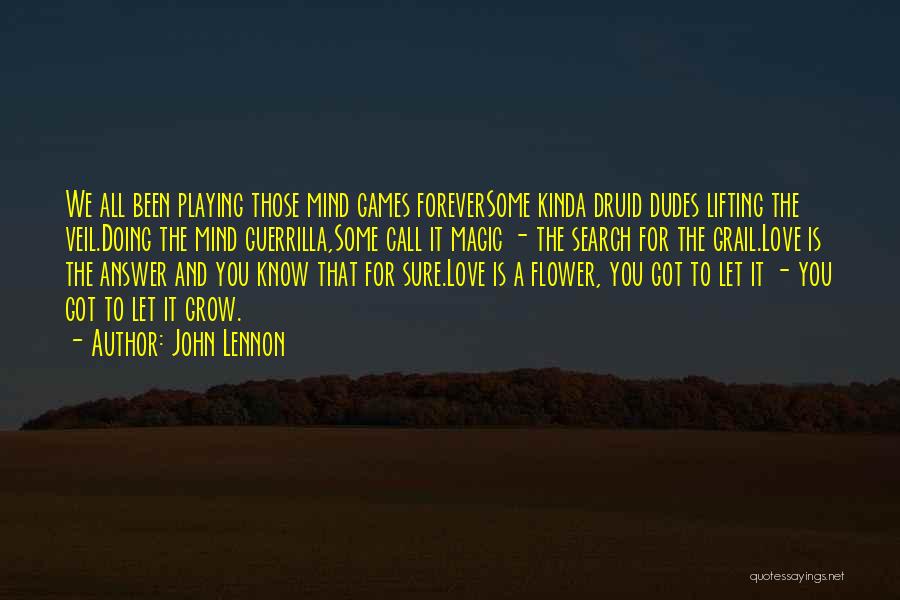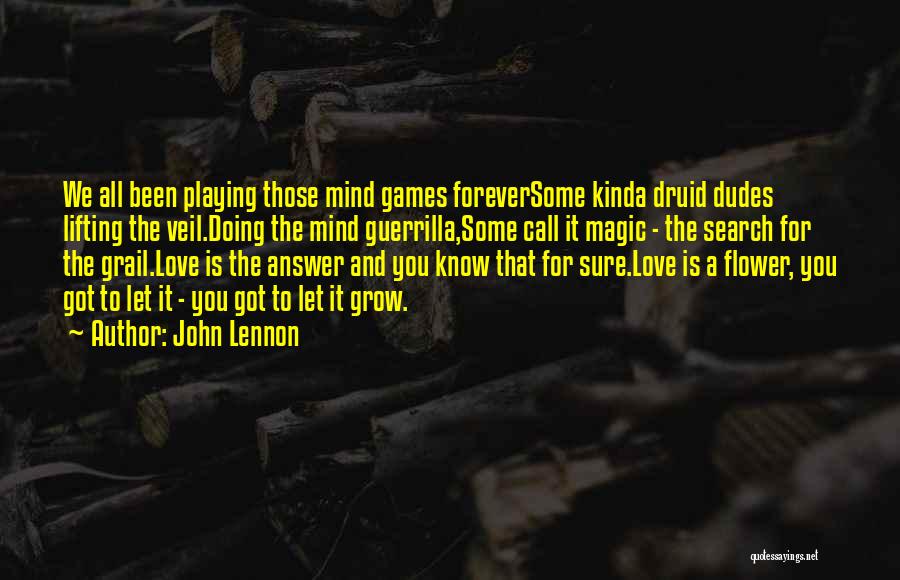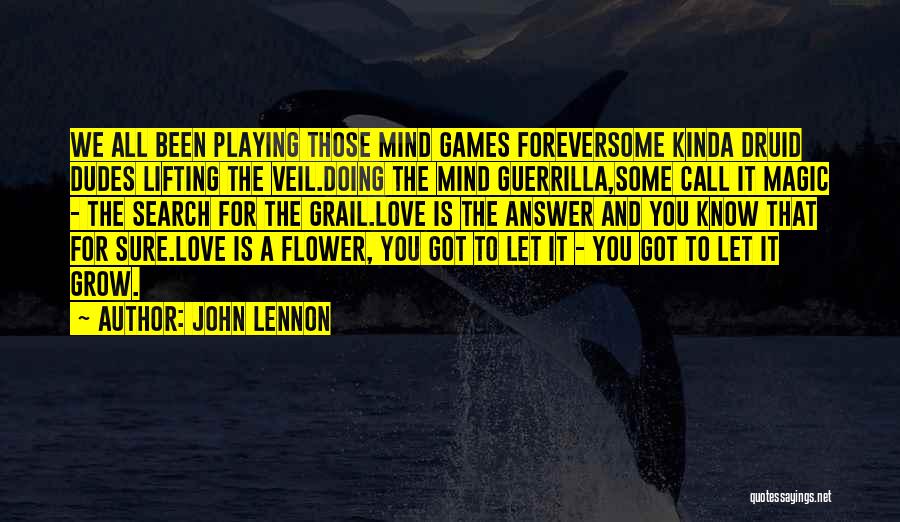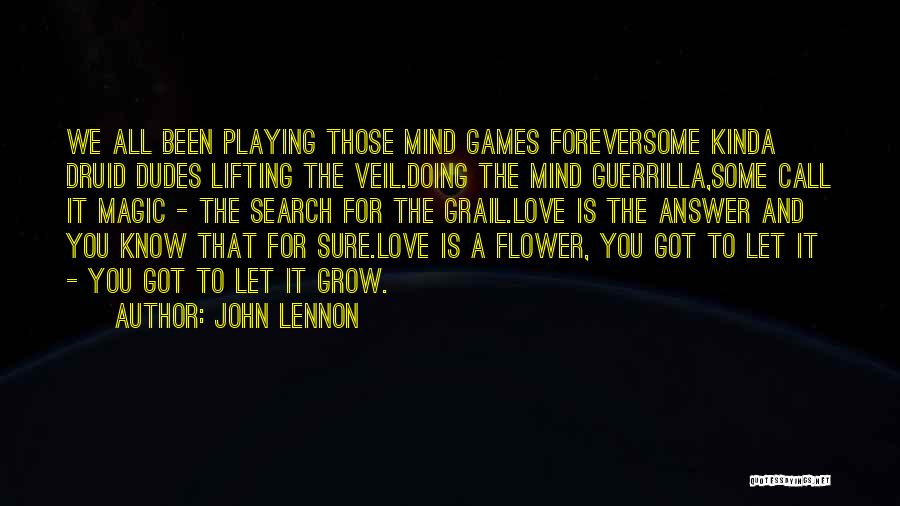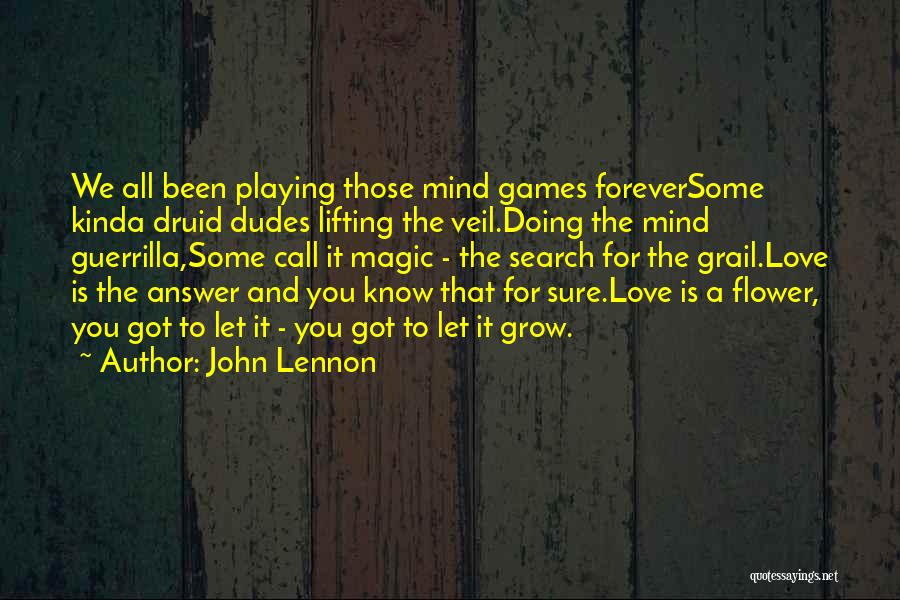 Related Authors
Related Topics