Melissa Jensen Quotes
Too Racy?" I Asked.
She Snorted. "Too Asinine. For Being Such A Brilliant Woman In All Other Respects, Apparently, She Was Completely Flummoxed By Sex. When She Wrote About It, It Was Either All Buttoned Up Or Completely, Pardon The Expression,screwy. Between You And Me, The Letters To Willing Are Just Sloppy And Boring. The Spicy Bits Read Like Old Cosmopolitans Now. The Rest Is Just Simpering And Scolding Him For Not Writing In Kind."
"Of Course He Didn't. He Loved Diana."
Maxine Swept A Shred Of Paper From Her Desk With A Quick Backhand. "Oh, For Heavens Sake." She Huffed Out A Breath. "The Heart Of A Teenager.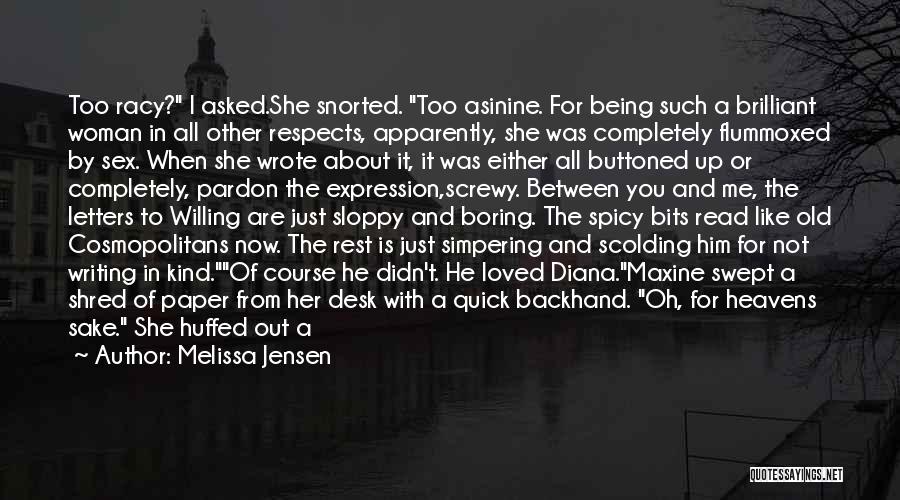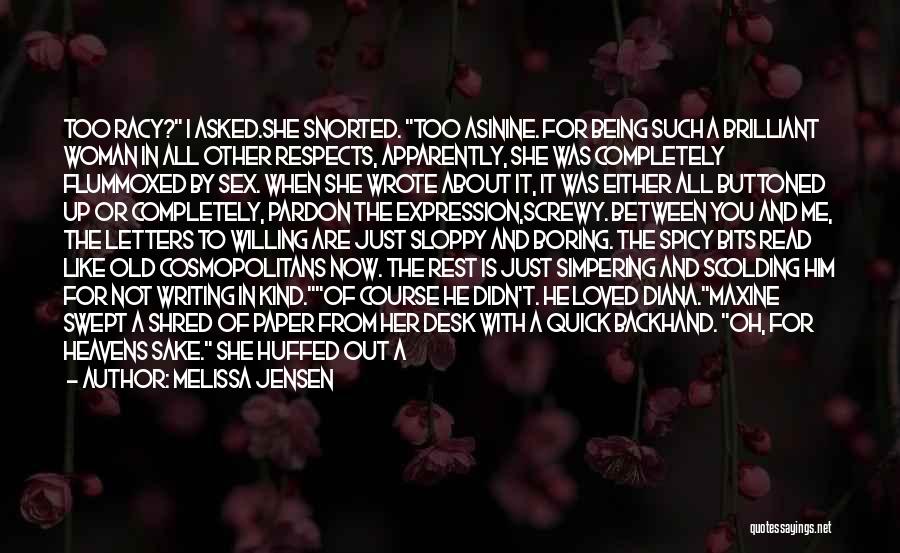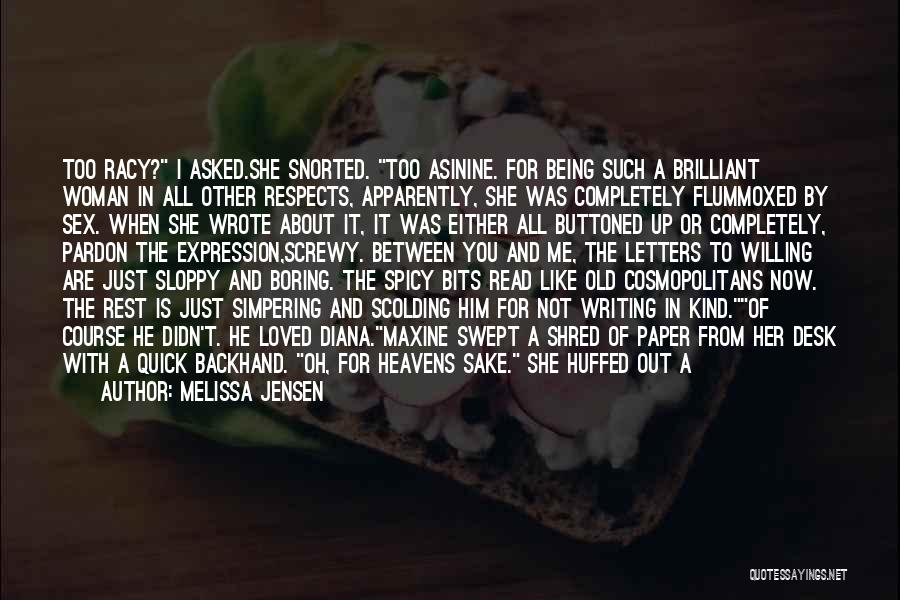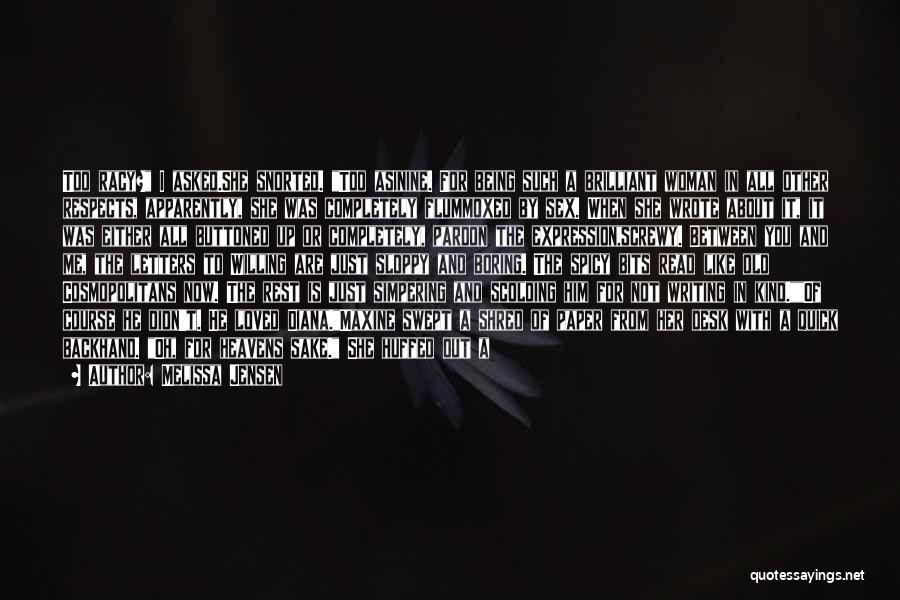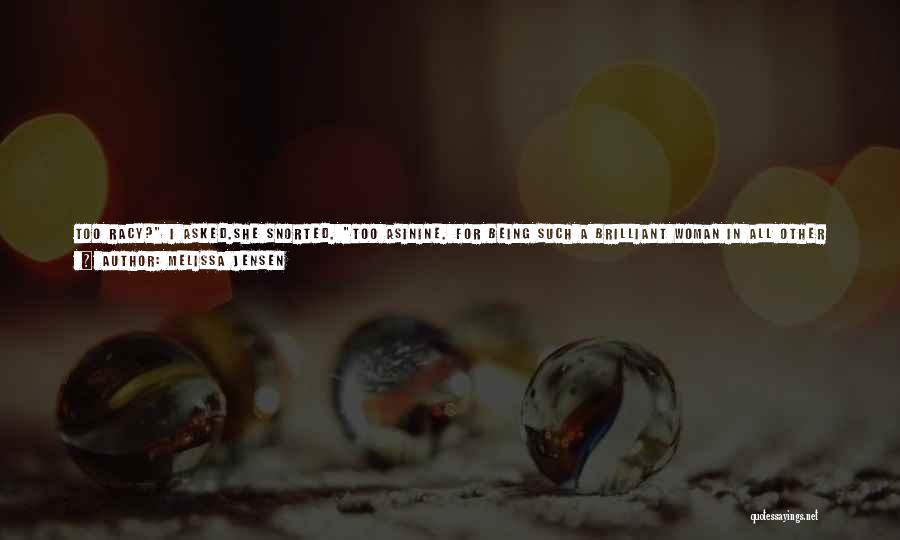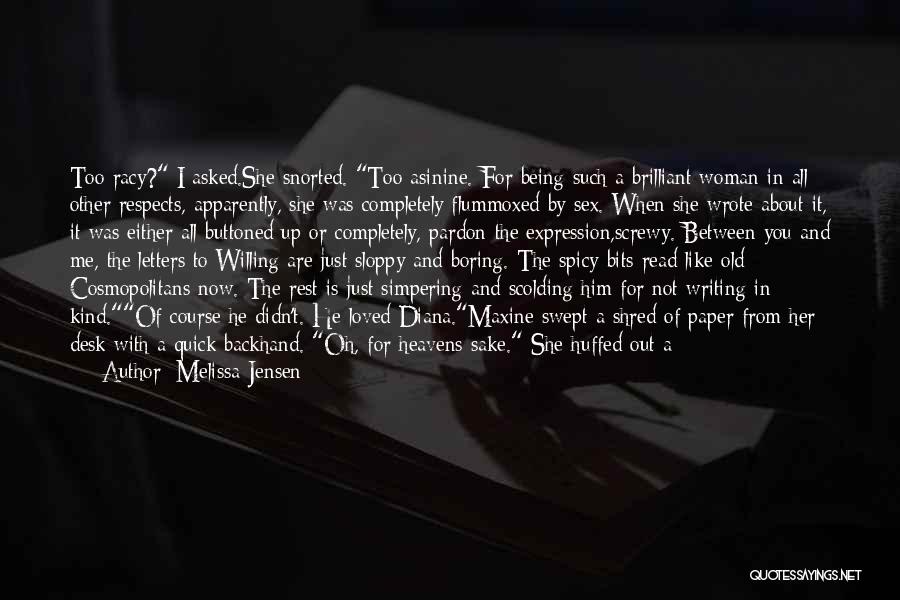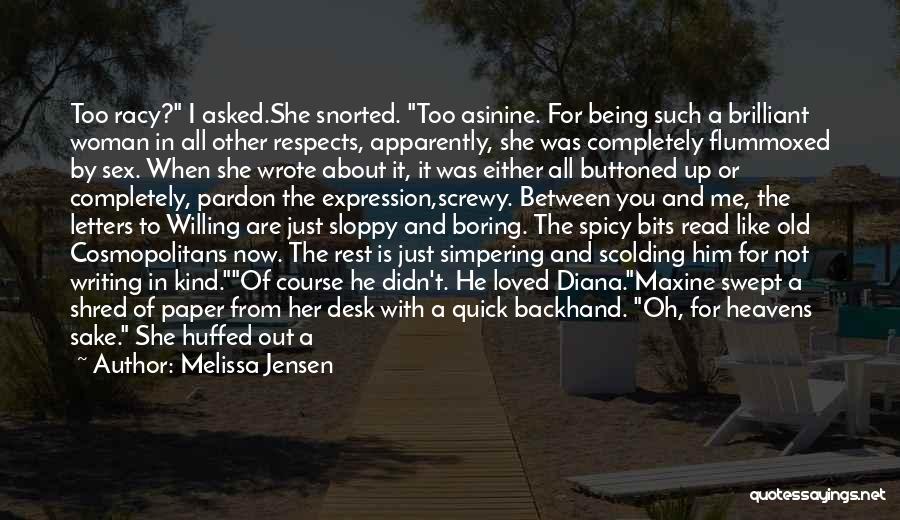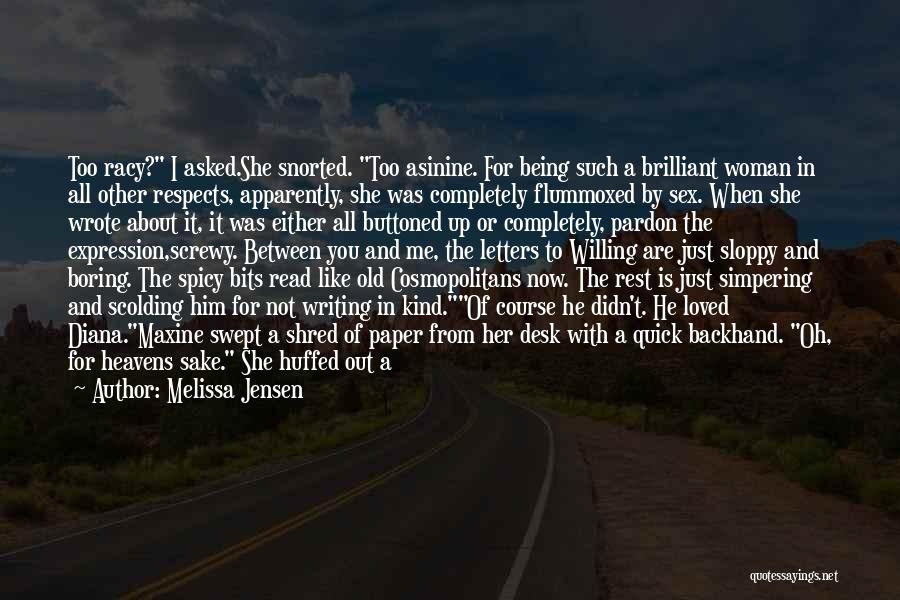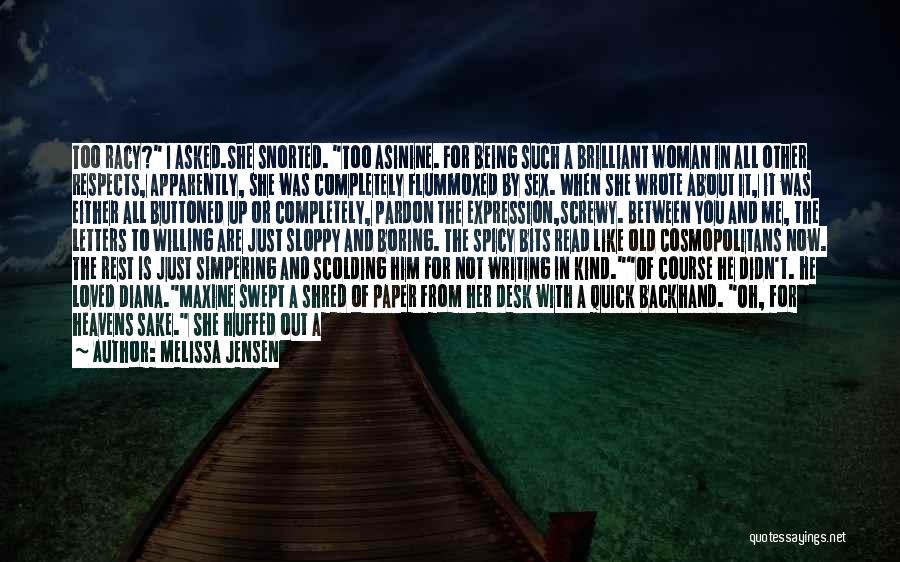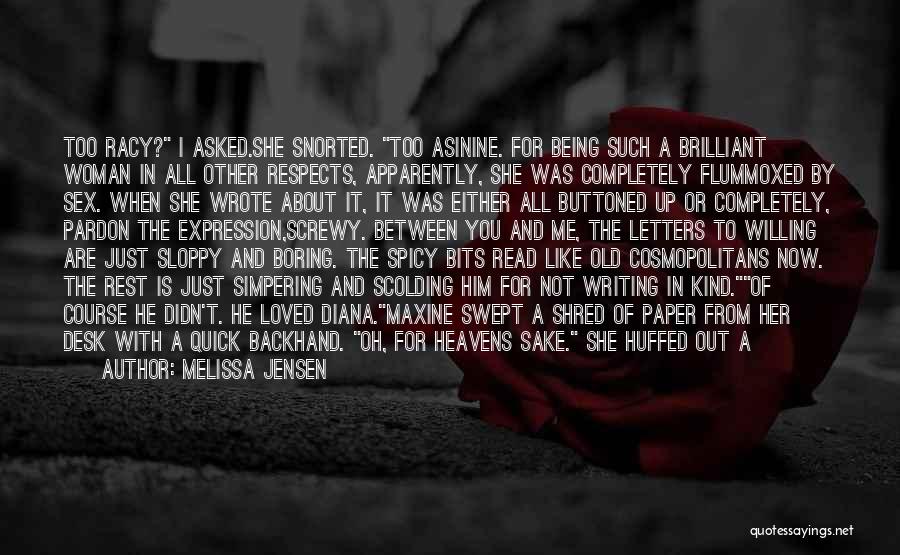 Related Authors
Related Topics