Douglas Coupland Quotes
Time, Baby - So Much, So Much Time Left Until The End Of My Life - Sometimes I Go Crazy At How Slowly Time Passes Yet How Quickly My Body Ages.
But I Shouldn't Allow Myself To Think Like This. I Have To Remind Myself That Time Only Frightens Me When I Think Of Having To Spend It Alone. Sometimes I Scare Myself With How Many Of My Thoughts Revolve Around Making Me Feel Better About Sleeping Alone In A Room.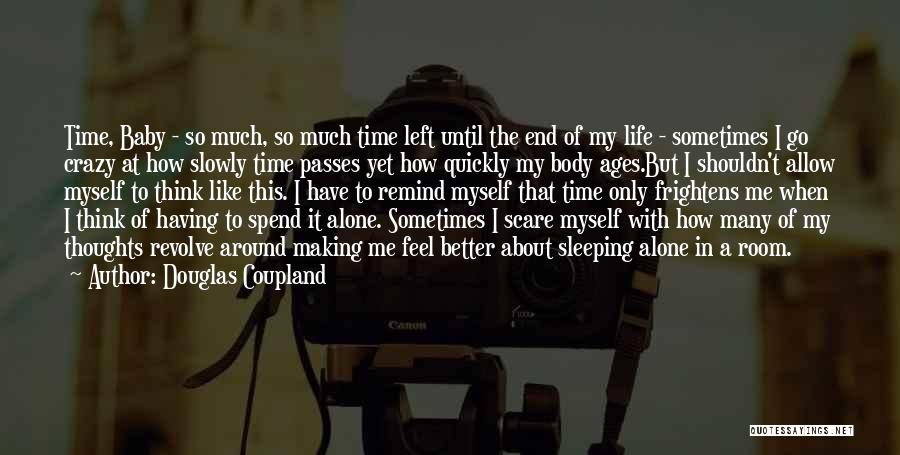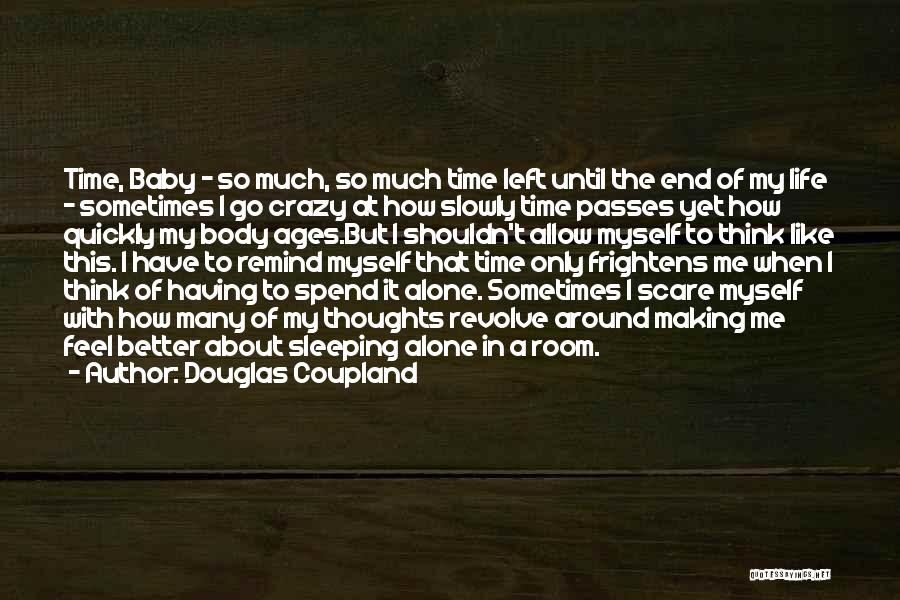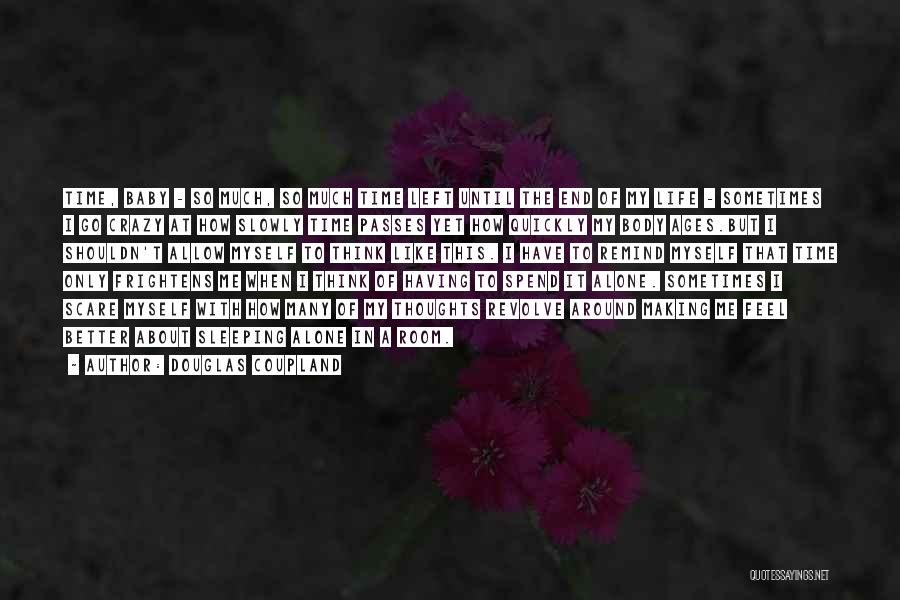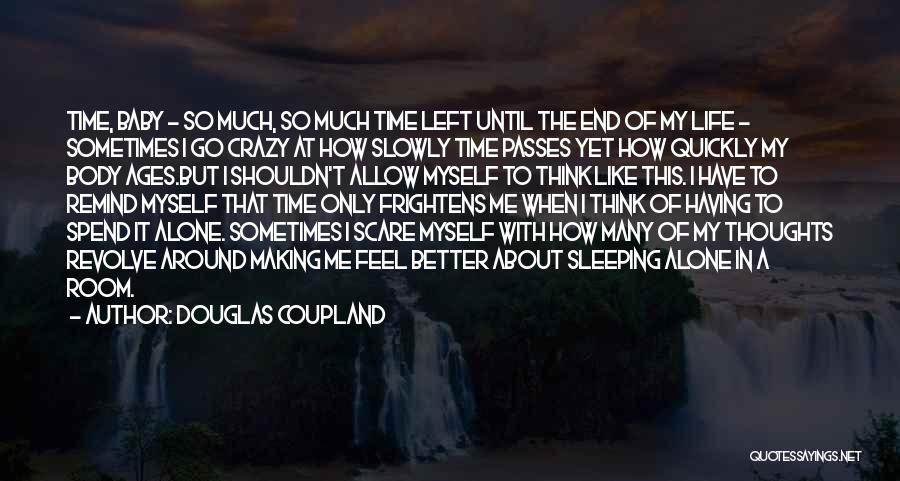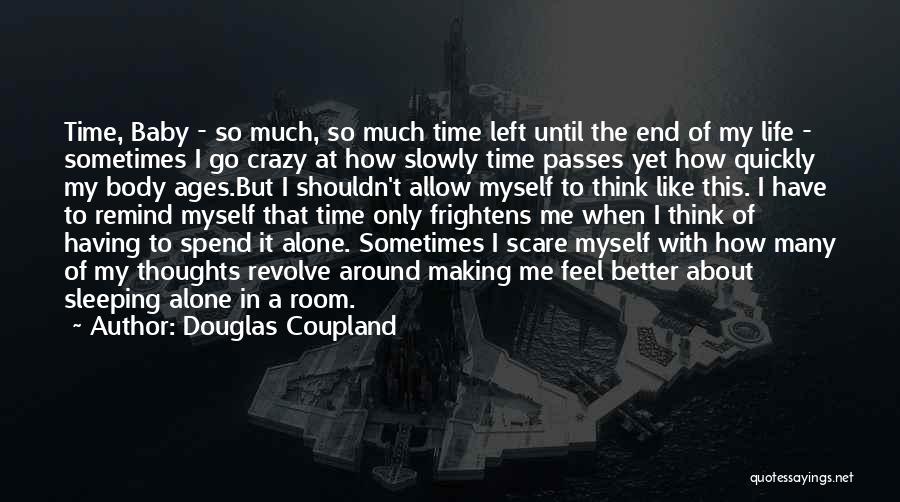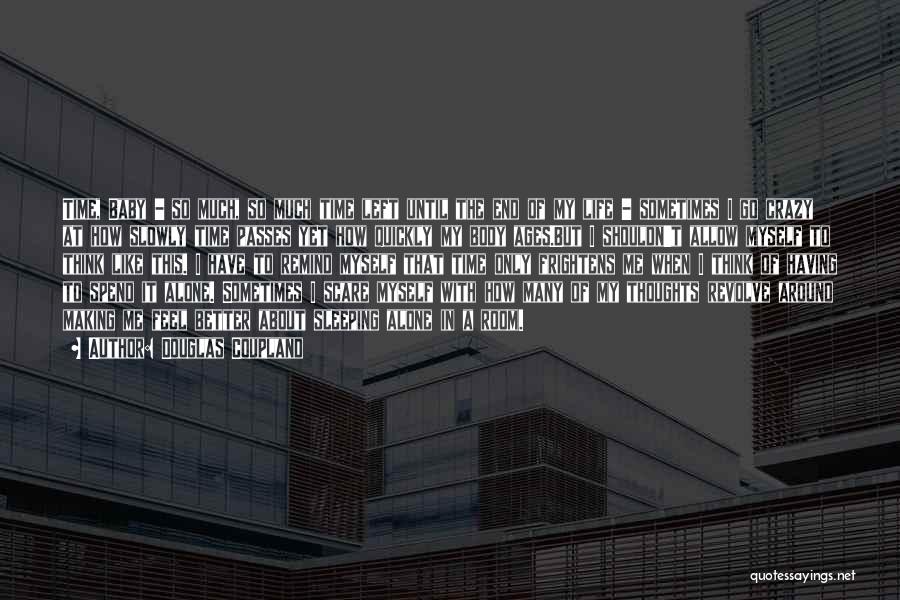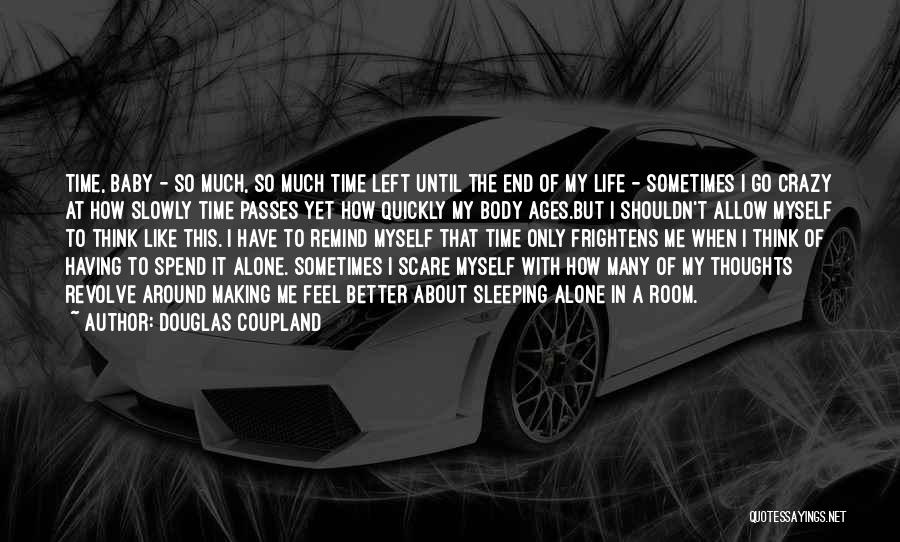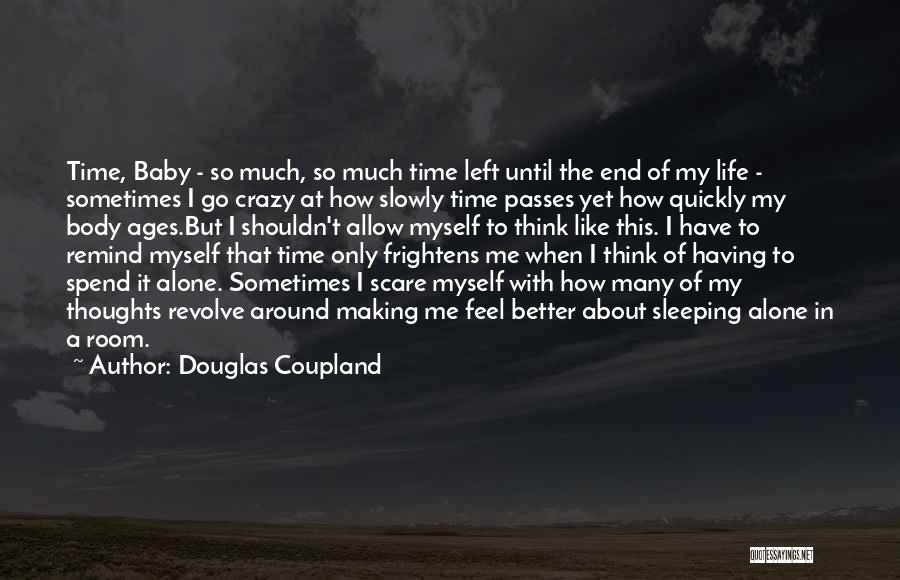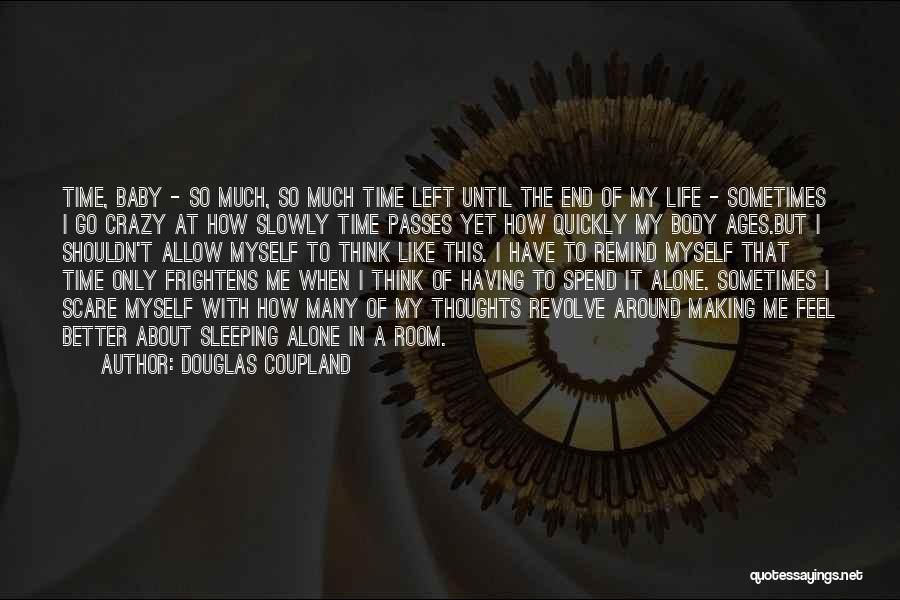 Related Authors
Related Topics