Amelia C. Gormley Quotes
This Isn't A Complaint, But I Have To Ask Why You Do That."
"Do What?"
"Touch Me Like You Have Every Right In The World To. You Do It Even Before It's A Sure Thing That I'll Sleep With You."
"I Don't Know." His Voice Lifted, Sounding Slightly Puzzled. "I Think Because Whenever You're Within Arm's Reach, It Seems Like My Hands Would Feel More Natural On You Than They Would Hanging At My Sides.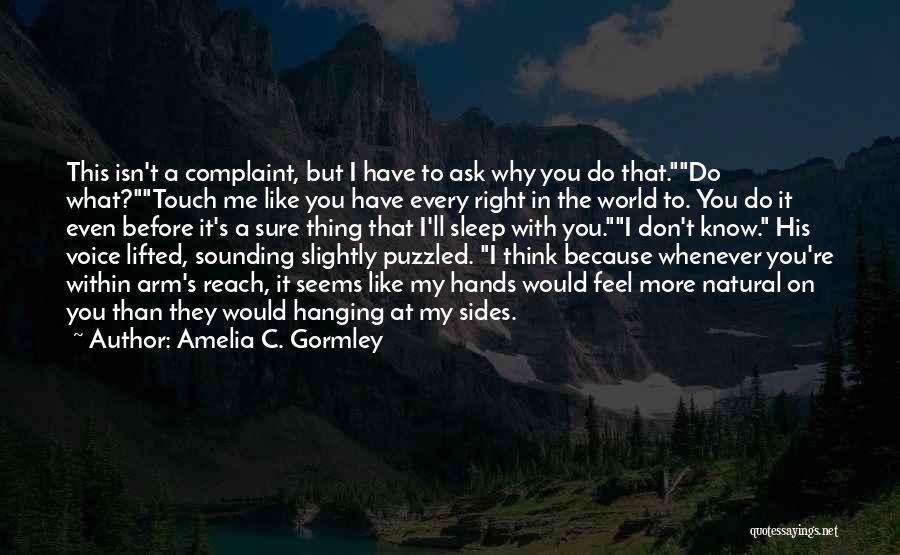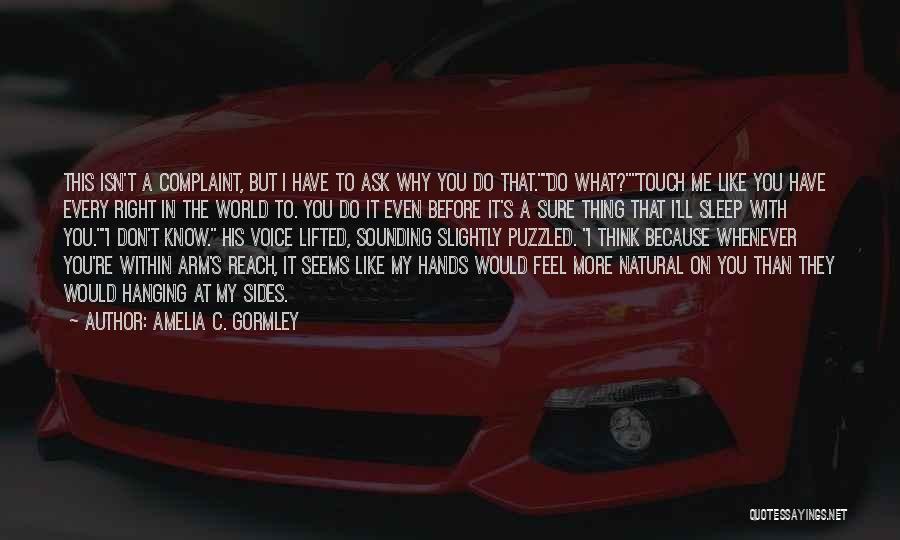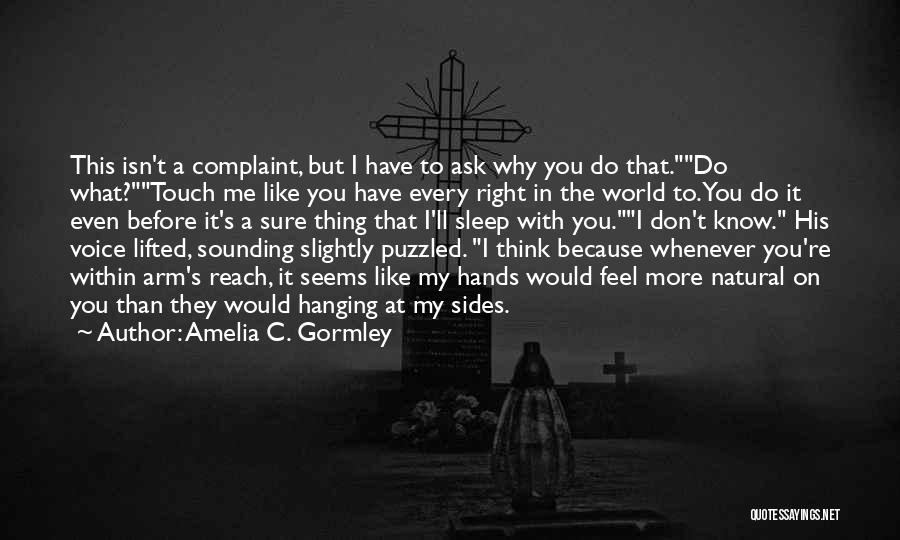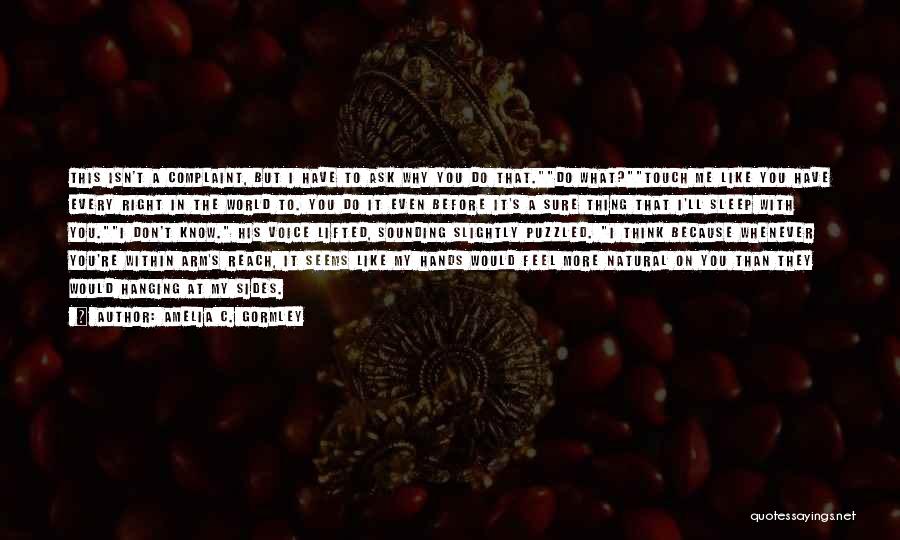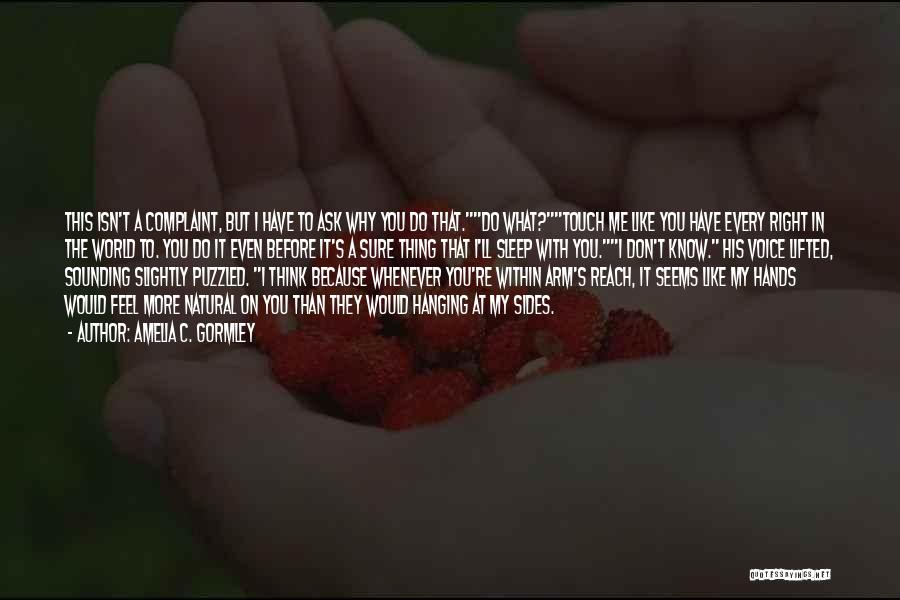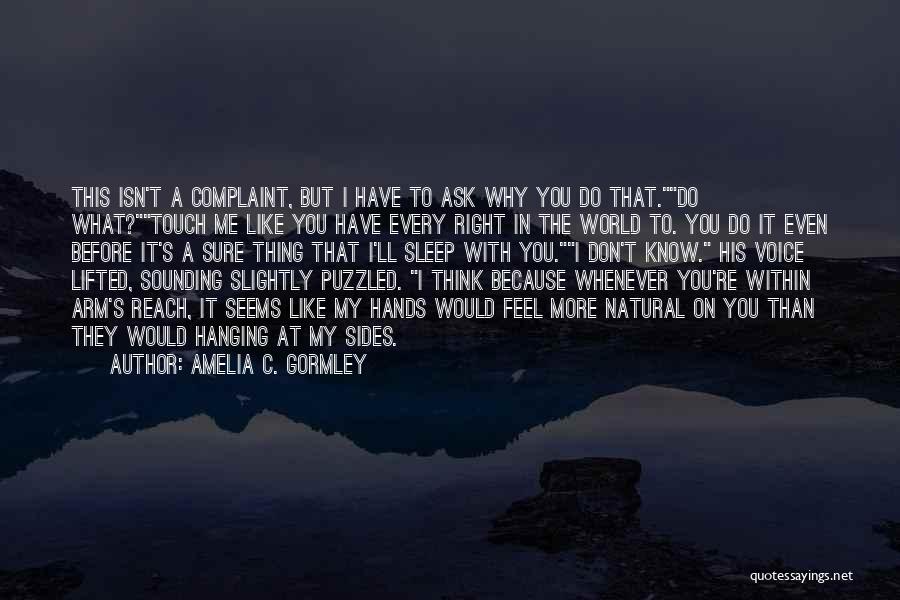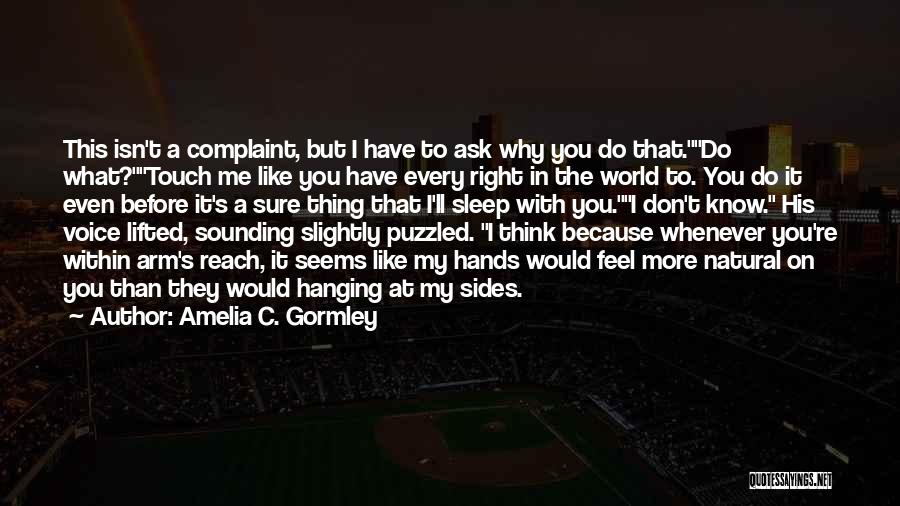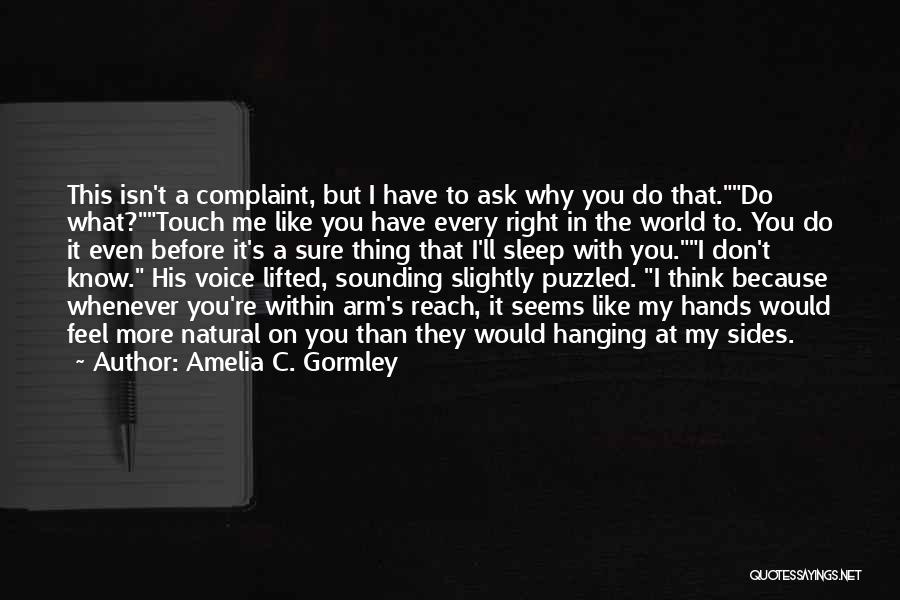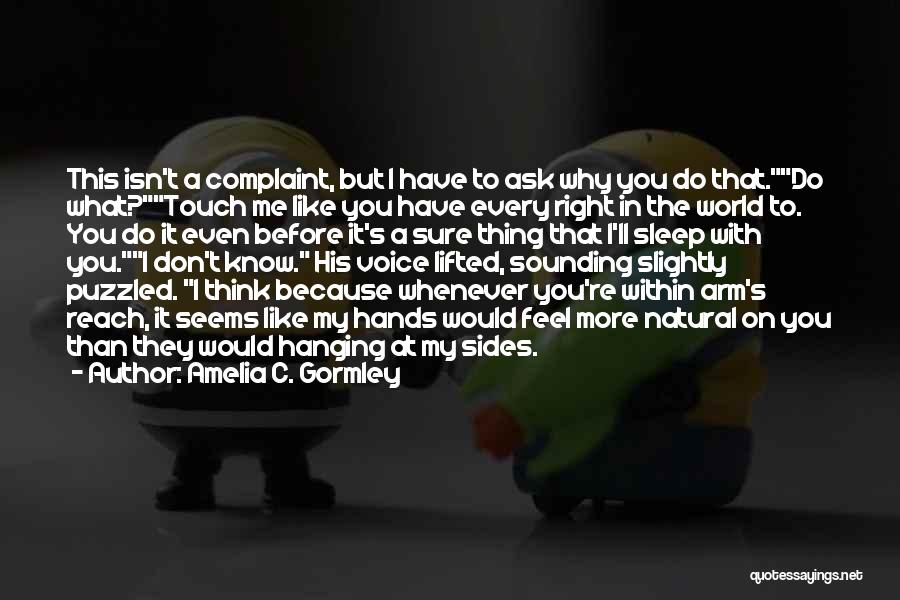 Related Authors
Related Topics