Cynthia Hand Quotes
They Stare At Each Other, One Of Those High-testosterone Stares. "Amazing," Tucker Says. There's A Challenge In His Voice. "Best Summer Of My Life."
I Wonder If It's Too Late To Get Out Of This Class.
"Well, That's The Thing About Summers, Isn't It?" Says Christian After A Minute. "They Have To End Sometime.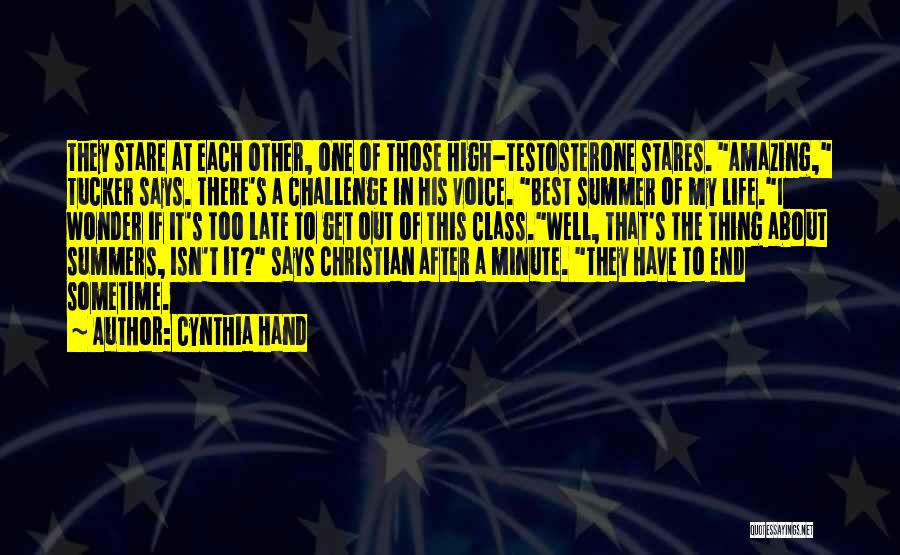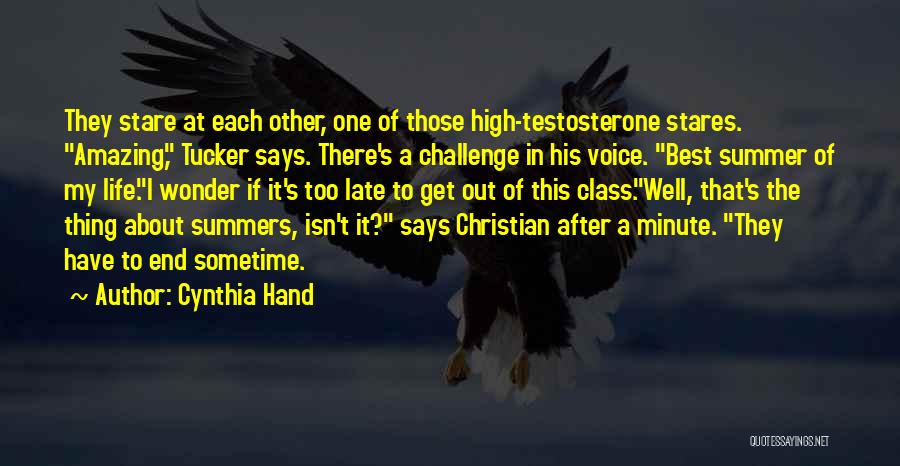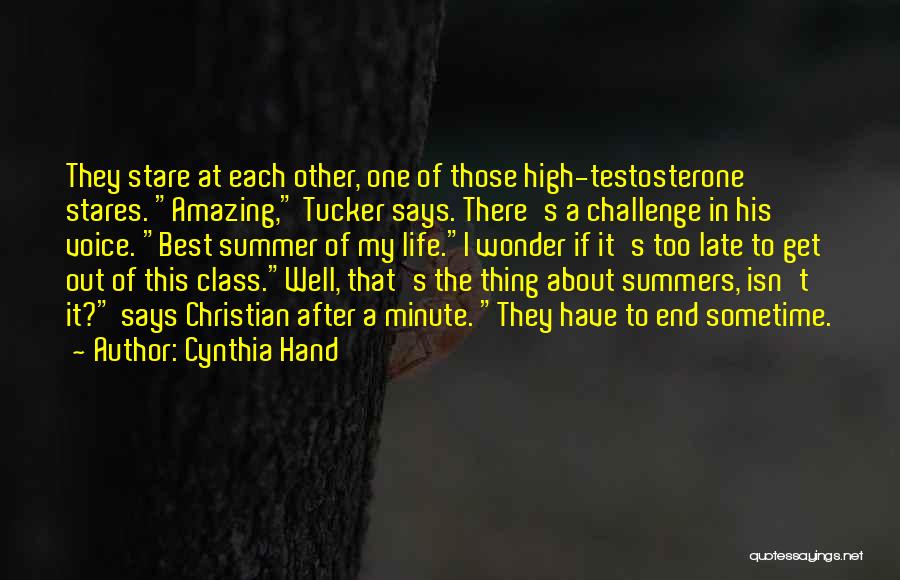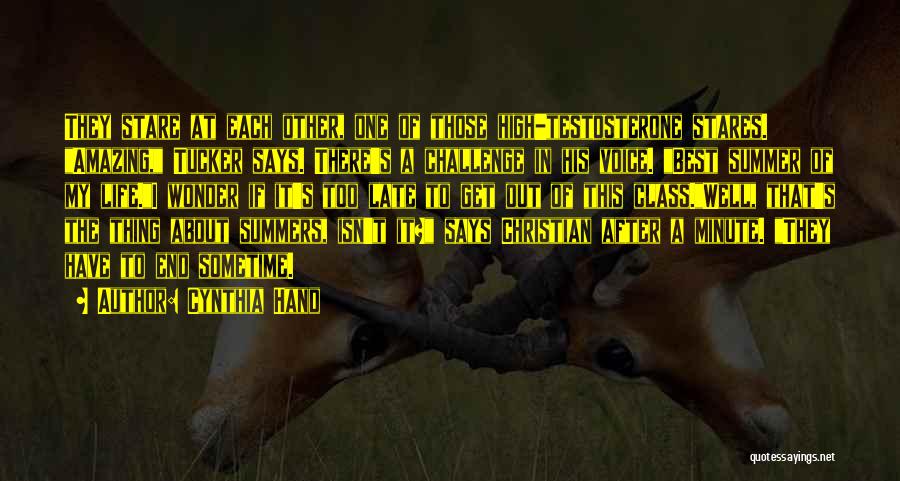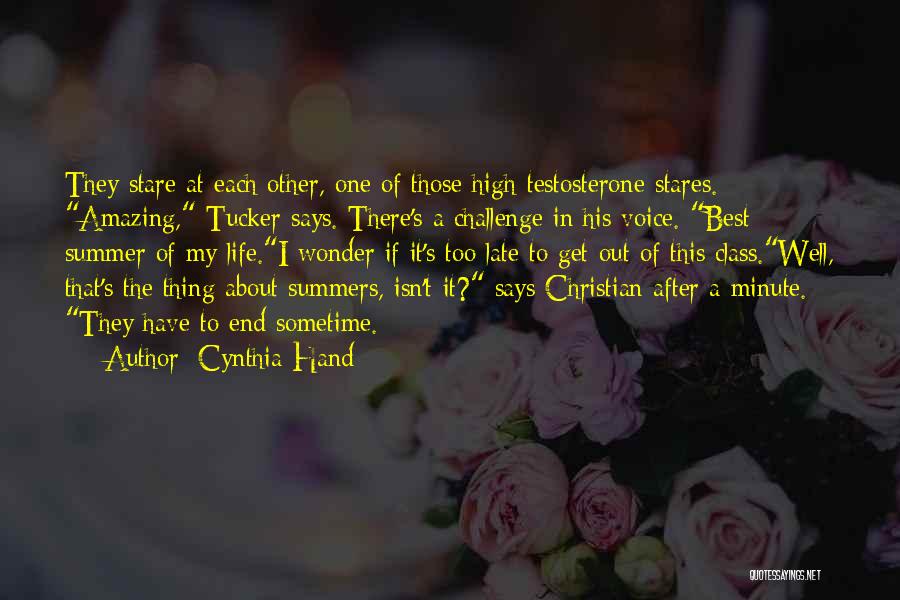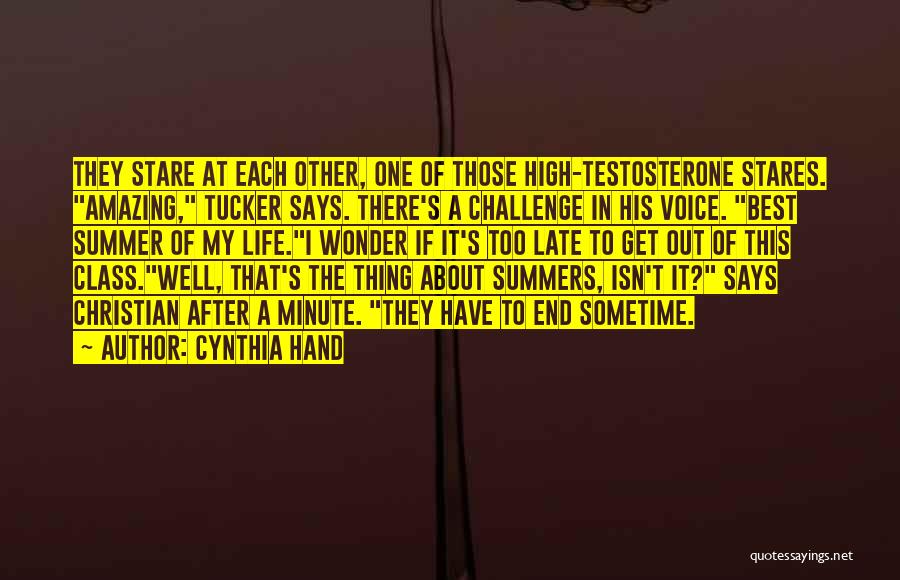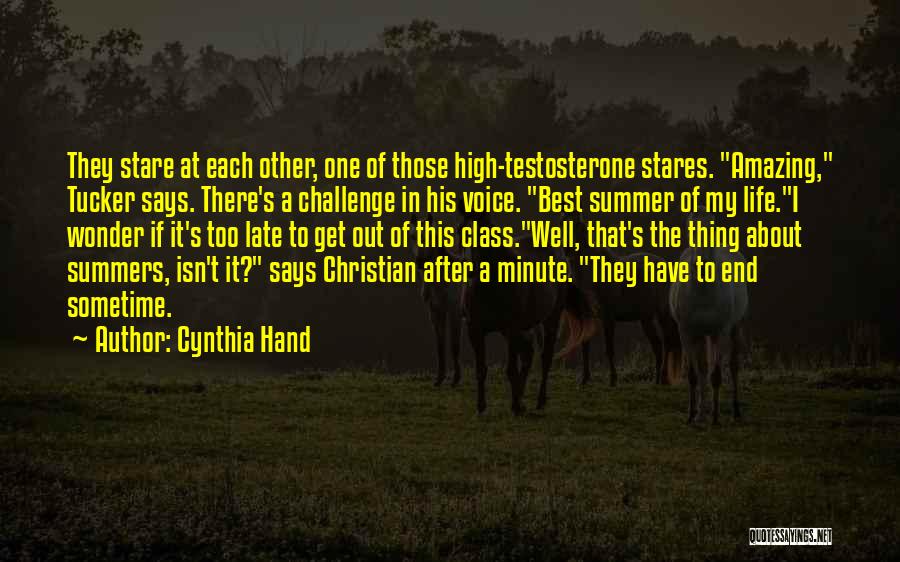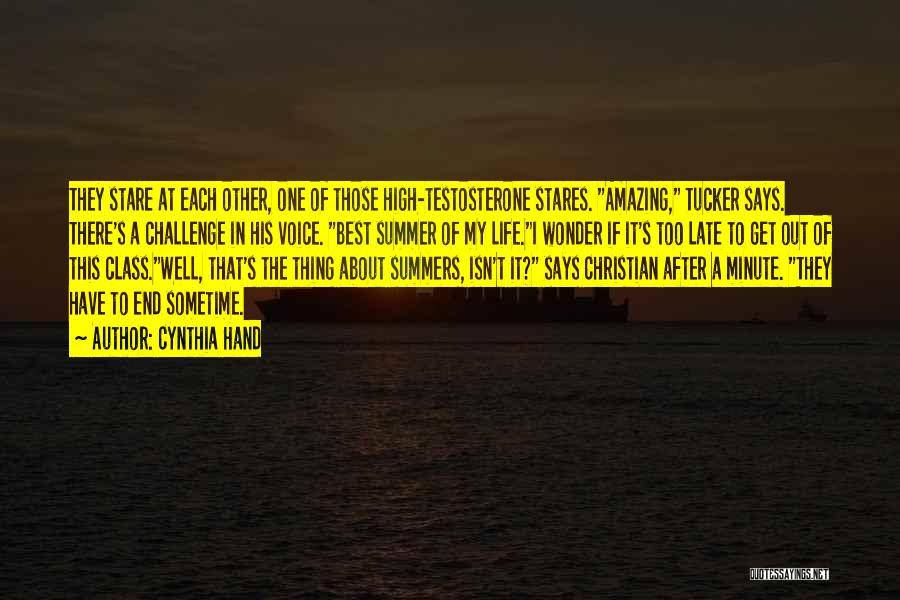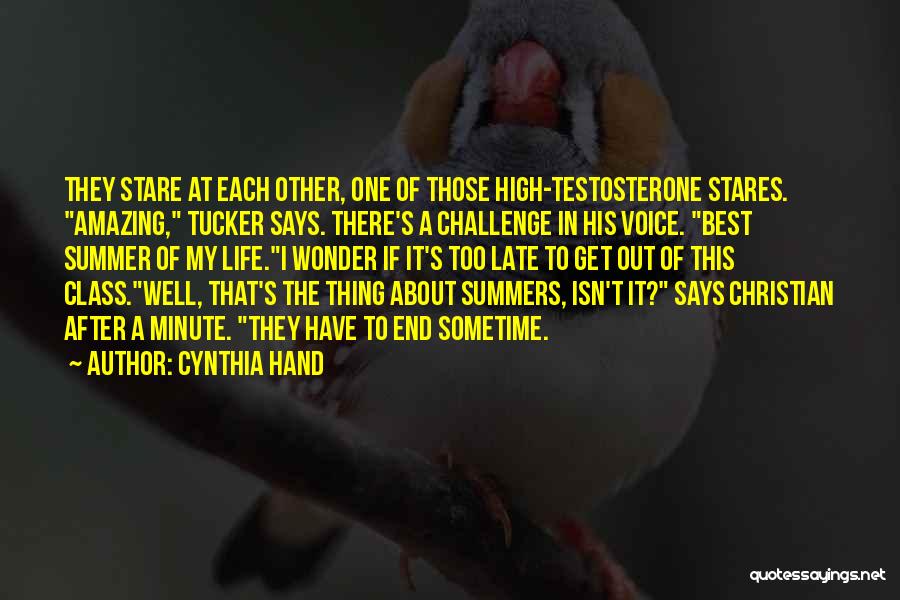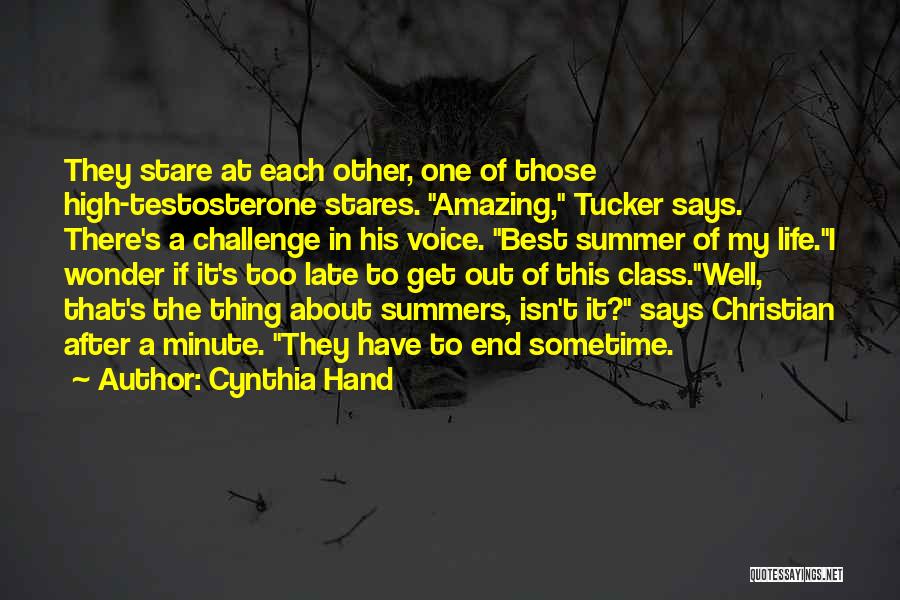 Related Authors
Related Topics