Jo Graham Quotes
There's Only One Thing You Can Say When You Come Up Against Magic Like This, And Mitch Waited A Long Moment In Silence To Find The Right Words, To Make Them Good And True And Real.

"Not Tomorrow," He Said. "Because It's Sunday And It's Christmas Day. And Not Monday, Because It's A Federal Holiday, But Tuesday. Will You Marry Me On Tuesday?"

She Looked Up And Her Lashes Were Wet As Though She'd Been Crying Too, Dawning Belief In Her Eyes. "Yes.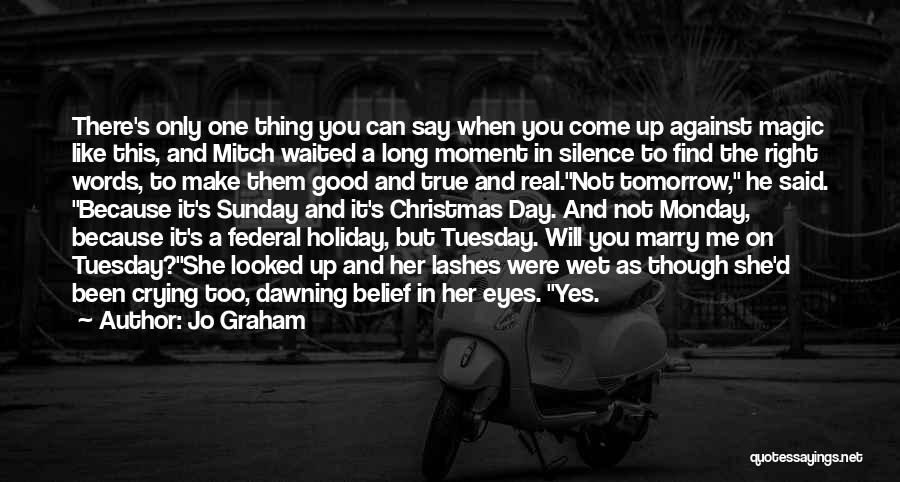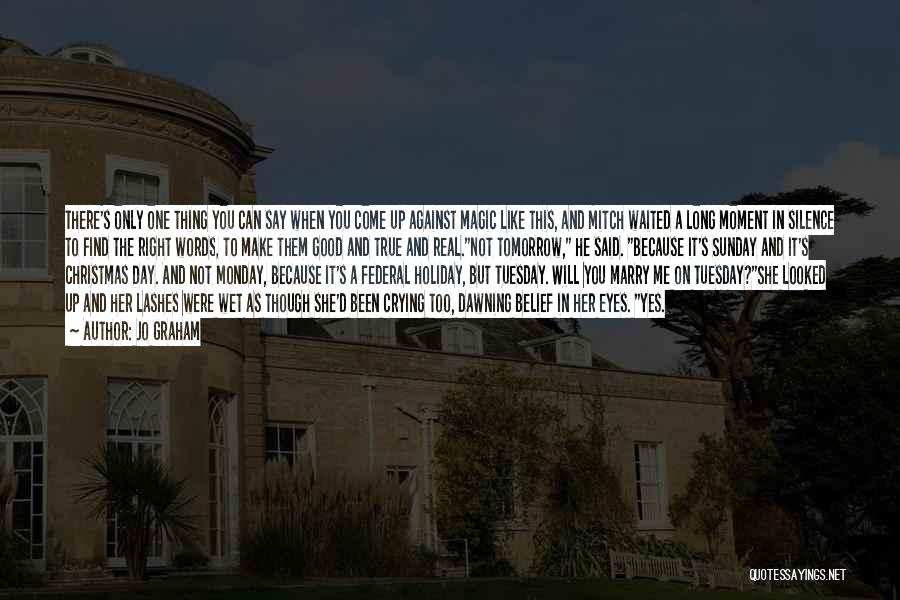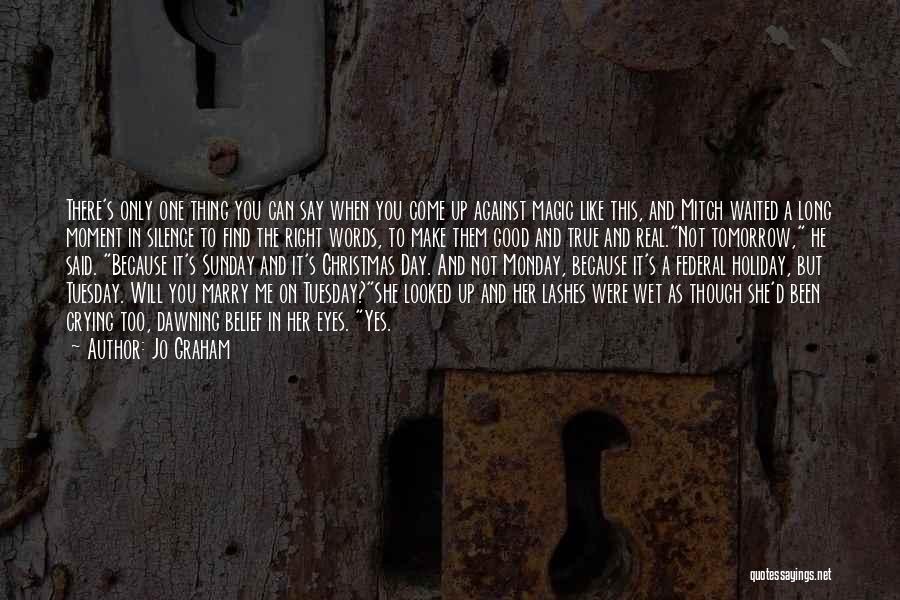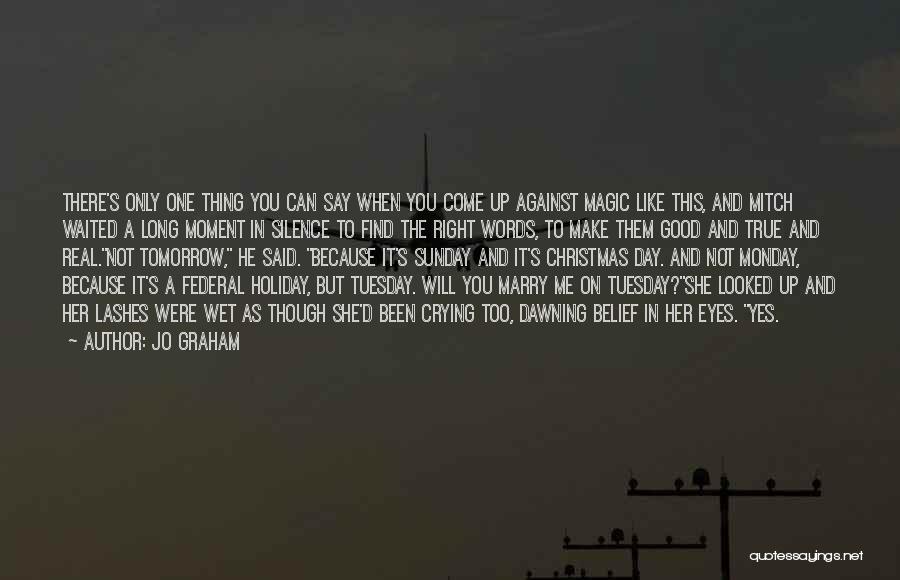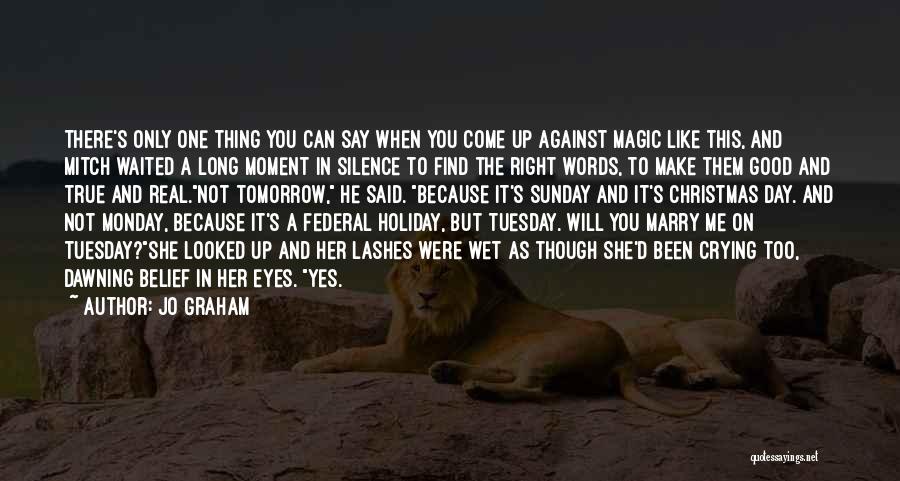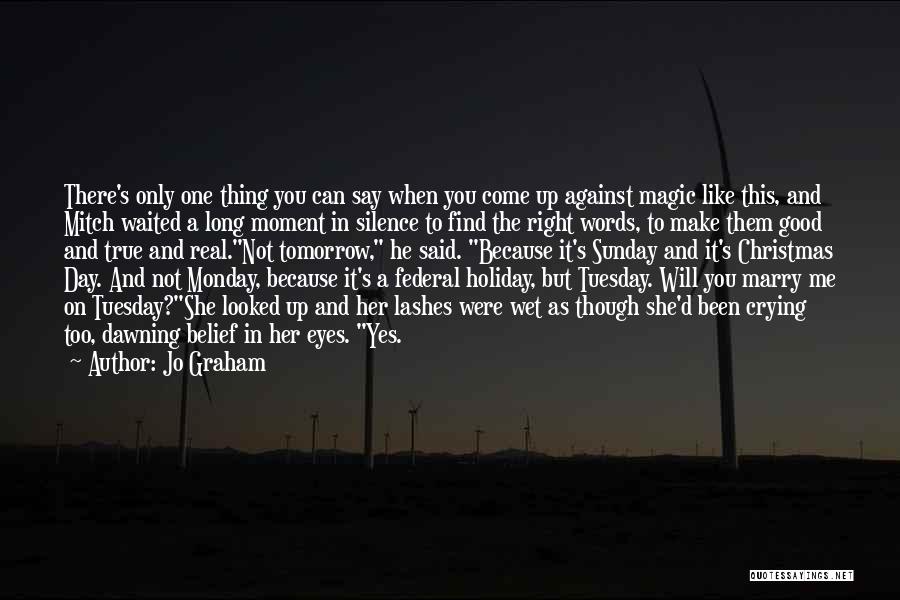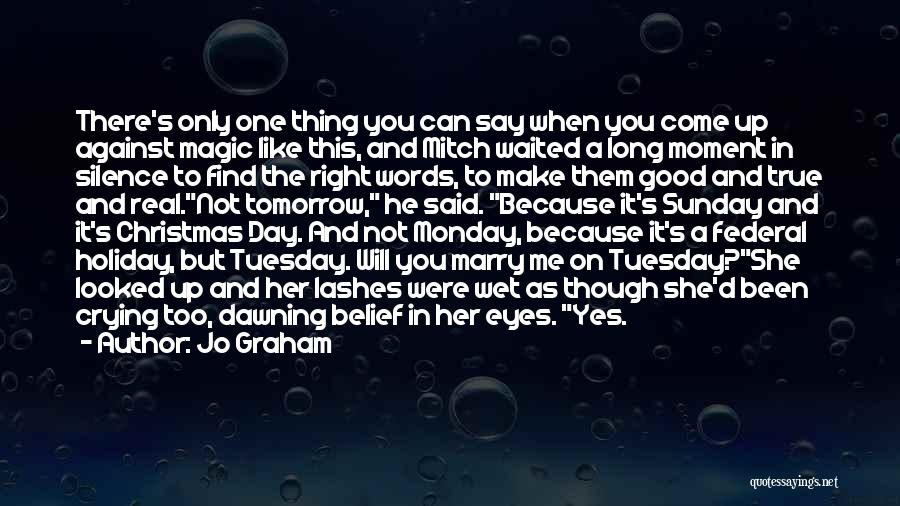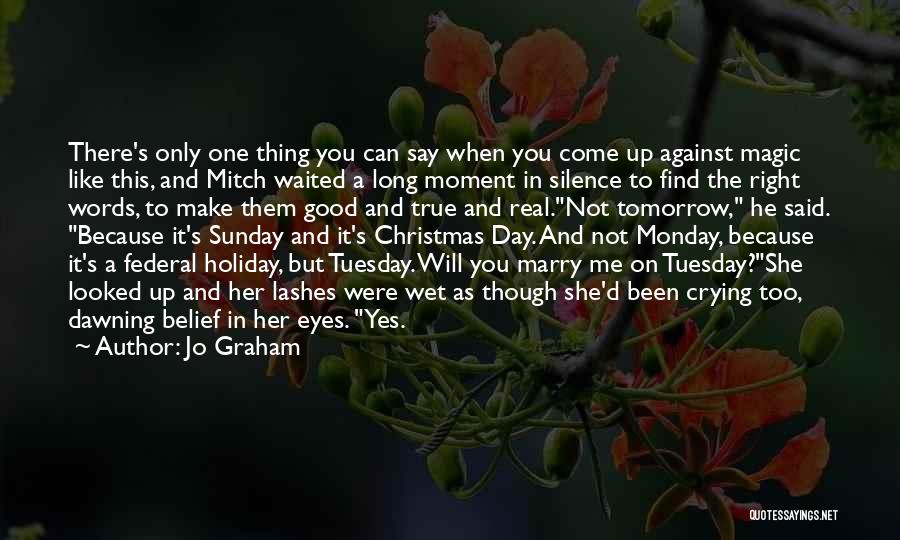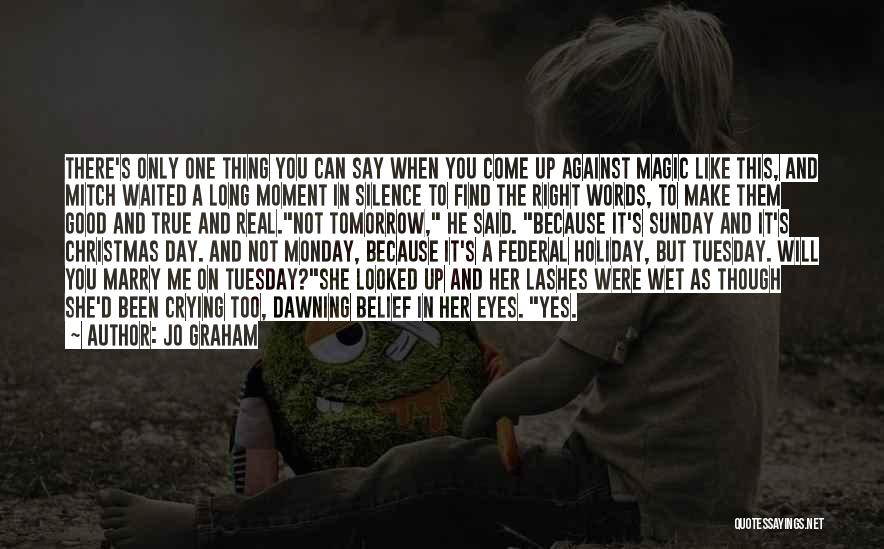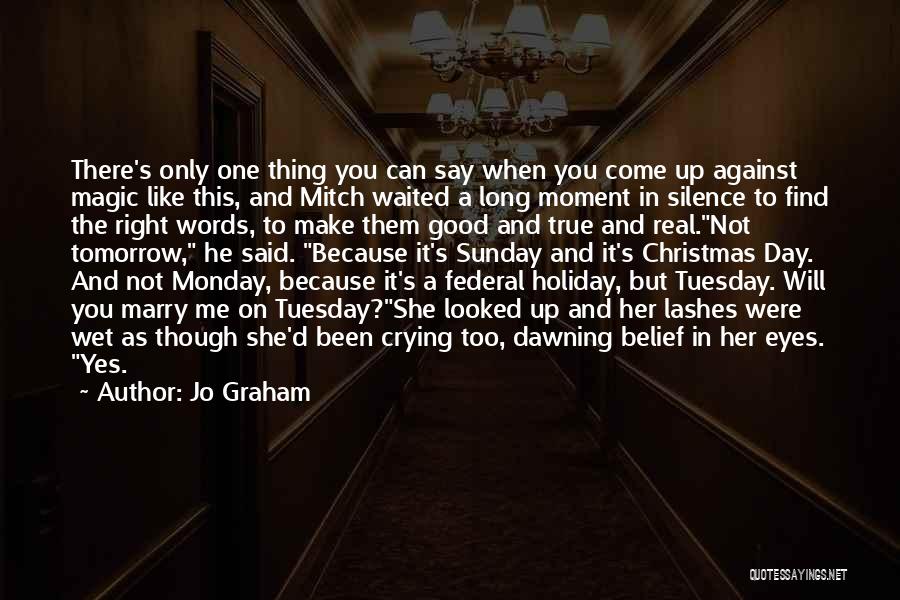 Related Authors
Related Topics