M.I. Ghostwriter Quotes
The Temperature Is Rising
The Heartbeat Quickens My Breath Is Controlled,my Senses Are Illuminated Like A Mother To Her Young. This Feeling I Have I've Know It Before, When The Gates Are Opened I'll Remember The Beginning. Awaiting, Dreaming Imagining The Endless Possibilities Of Moments Together As I Give Into My Desires. My Body Reacts It Has A Mind Of Its Own Leaving Little Clues Yet I Continue On.
Poised And Professional I Cross My Origin The Passion That Awaits It Stirs Like A Simmer. The Sweet Aroma A Treat Being Made Just For Him I Know He Will Like, The Hunger In His Eyes His Mouth Soft And Strong It Only Took Me A Moment As He Continued To Look On. I Didn't Even Recognize My Sound As I Was In A Sphere All Alone I Hoped And Imagined It Would Be But My Mind Was Left In Awe Like Sweet Chocolate After A Meal.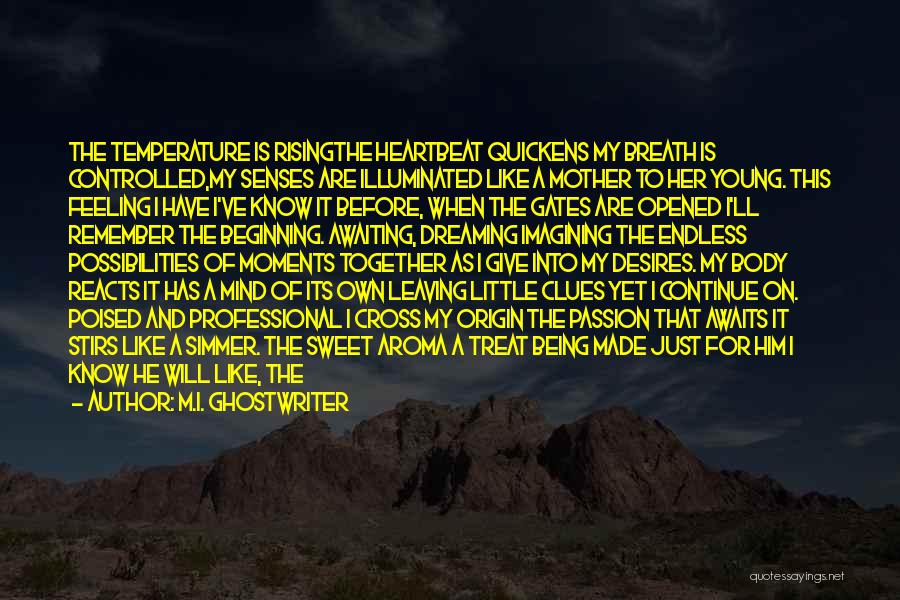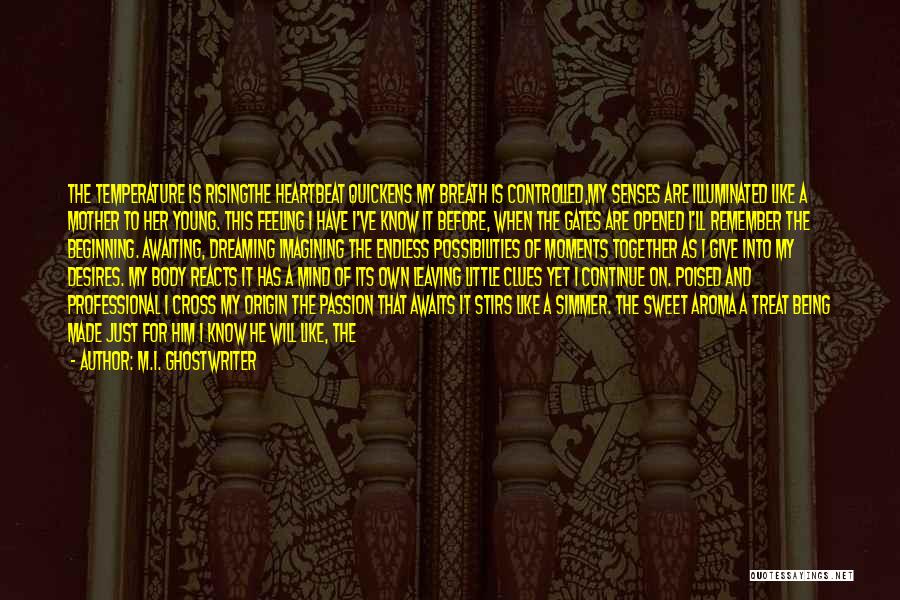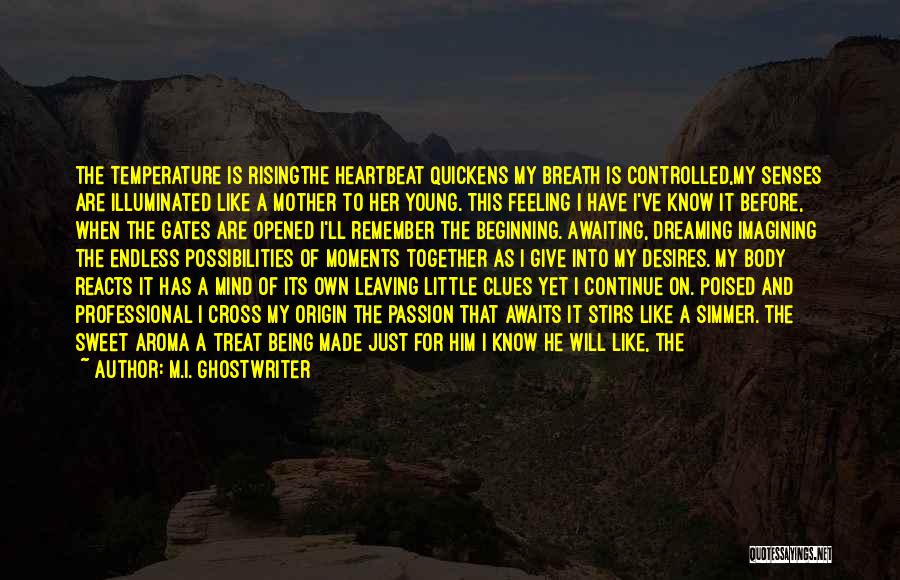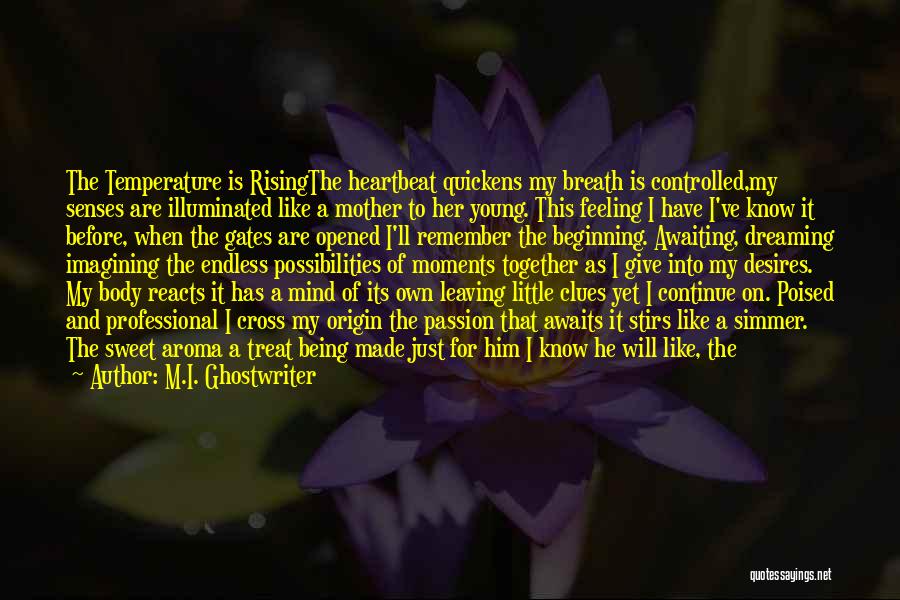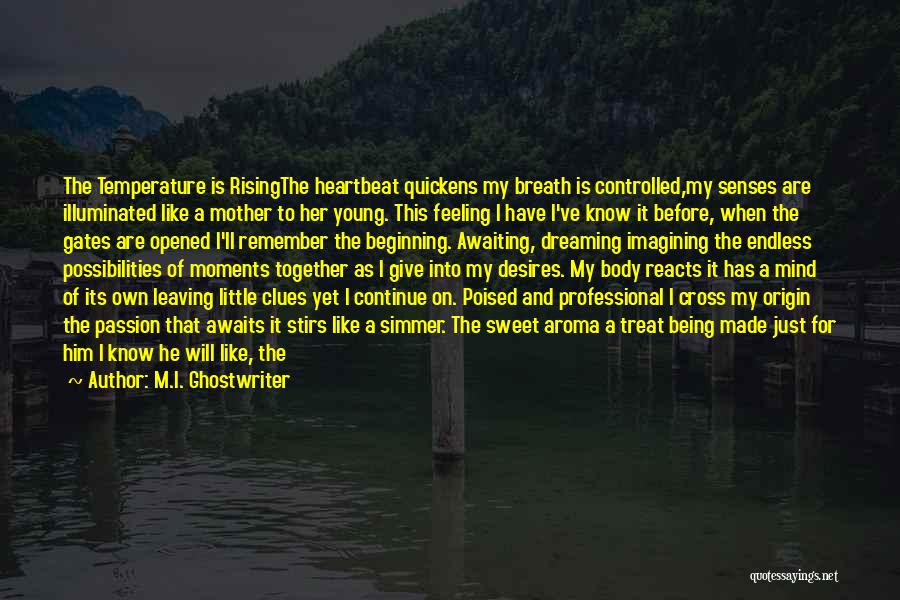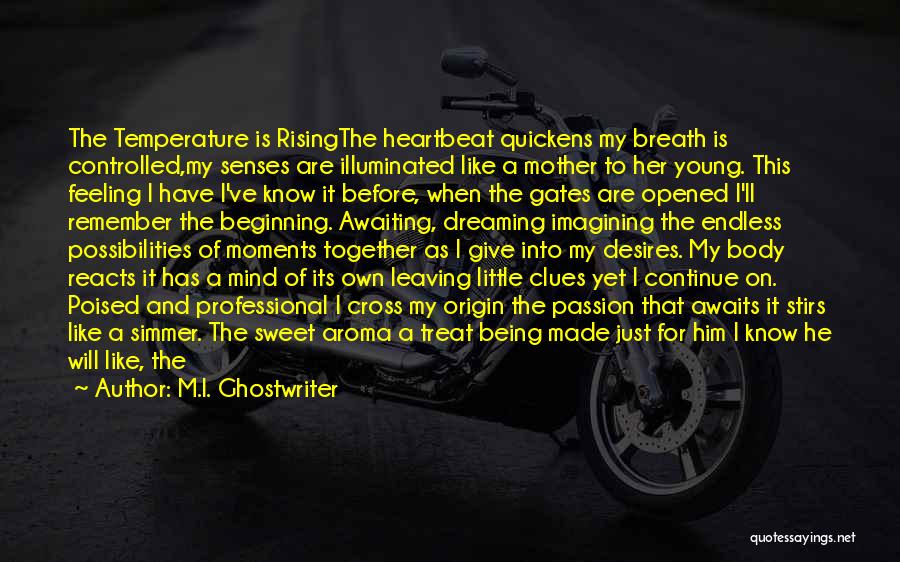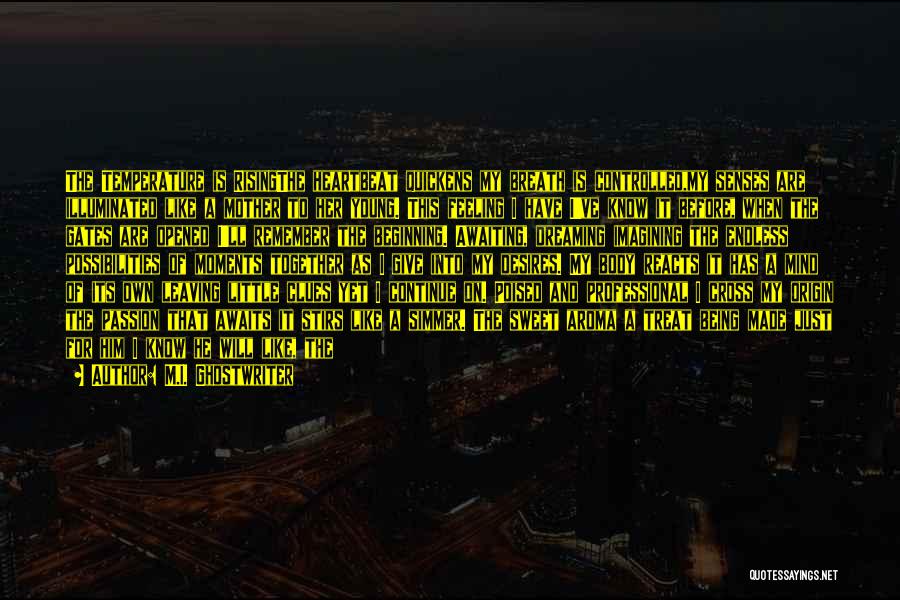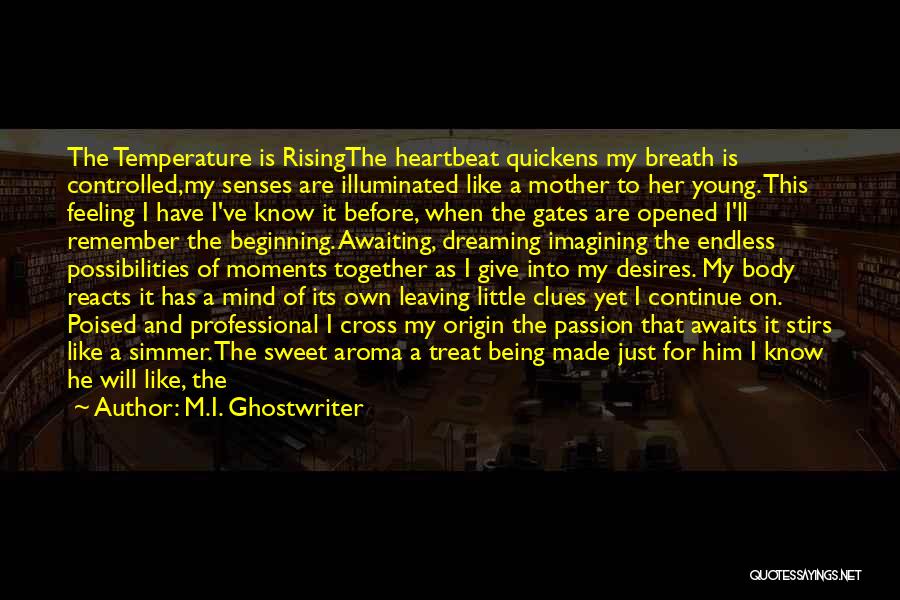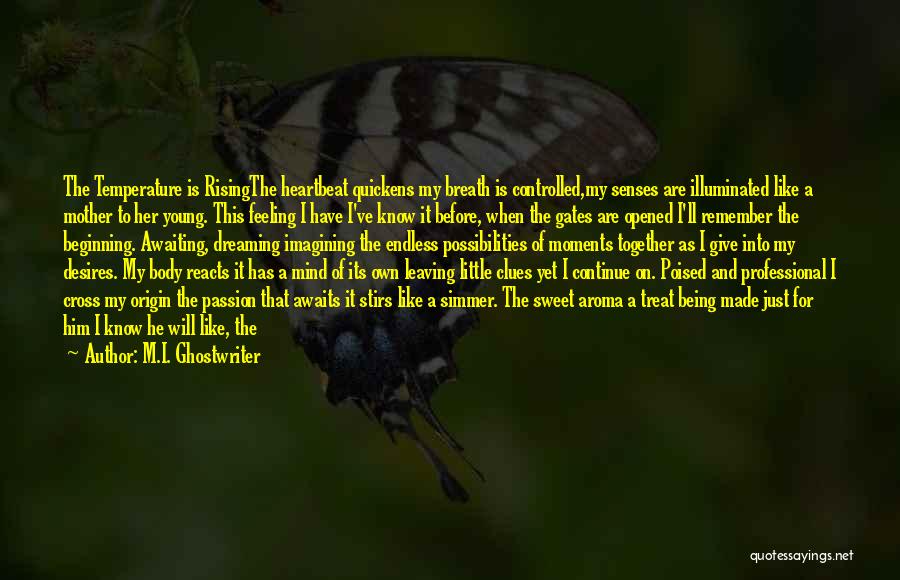 Related Authors
Related Topics