Derek Landy Quotes
The Man Had A Smooth Voice, Like Velvet. "I'm Detective Inspector Me. Unusual Name, I Know. My Family Were Incredibly
narcissistic. I'm Lucky I Escaped With Any Degree Of Humility At All, To Be Honest, But Then I've Always Managed To Exceed Expectations. You Are Kenny Dunne, Are You Not?"
"I Am."
"Just A Few Questions For You, Mr Dunne. Or Kenny. Can I Call You Kenny? I Feel We've Become Friends These Past Few Seconds. Can I Call You Kenny?"
"Sure," Kenny Said, Slightly Baffled.
"Thank You. Thank You Very Much. It's Important You Feel Comfortable Around Me, Kenny. It's Important We Build Up A Level Of Trust. That Way I'll Catch You Completely Unprepared When I
suddenly Accuse You Of Murder.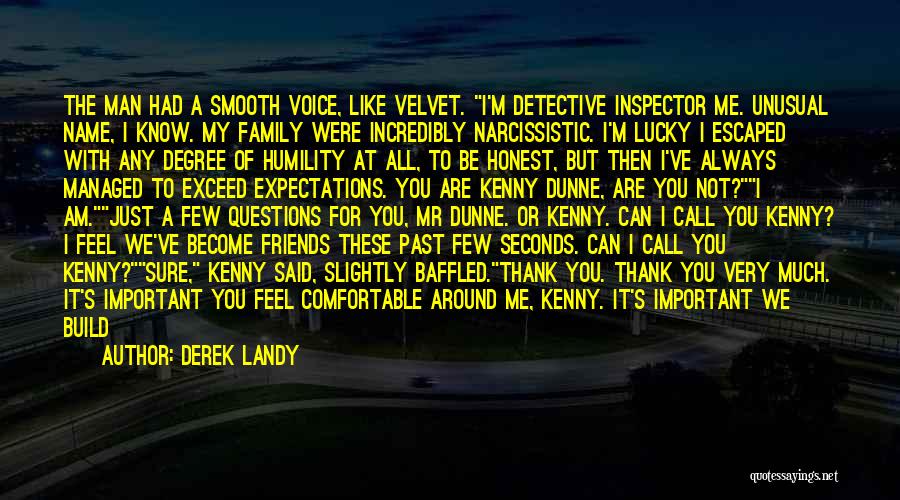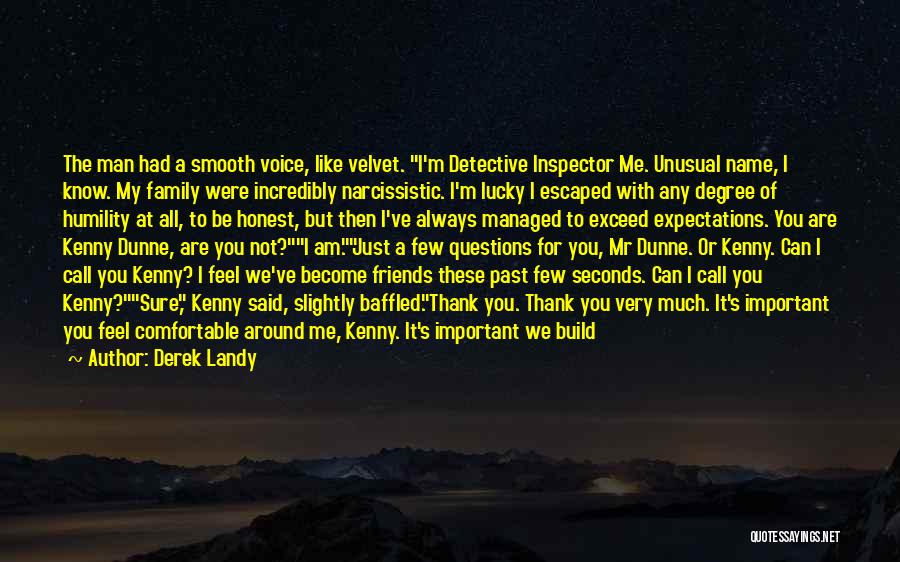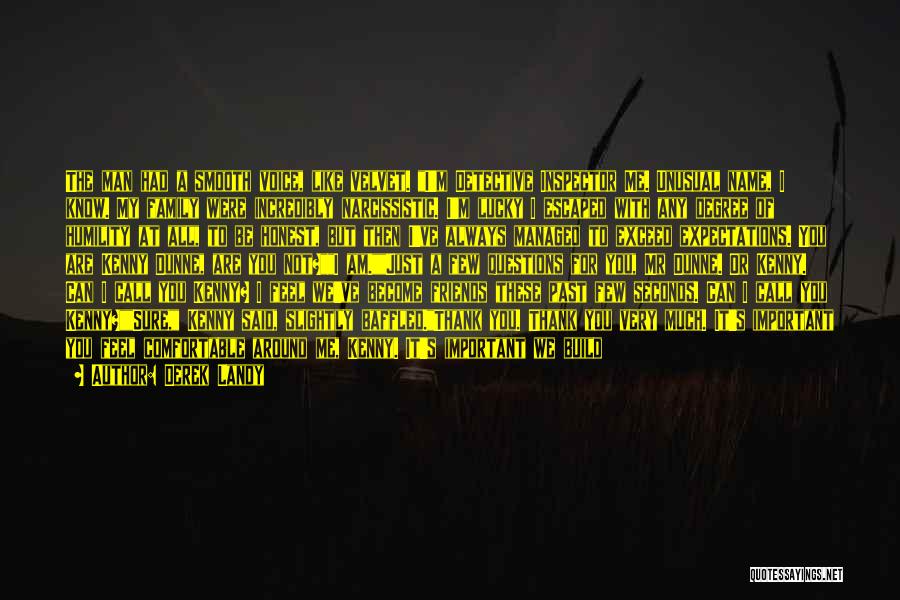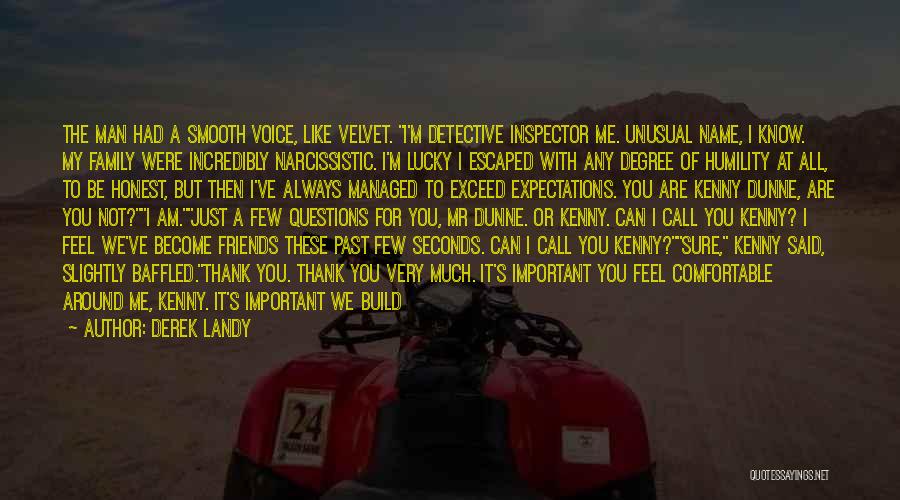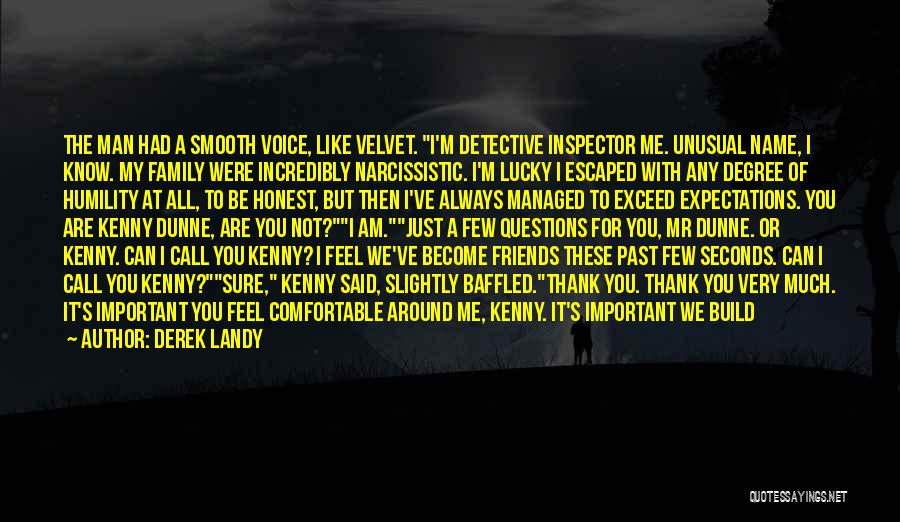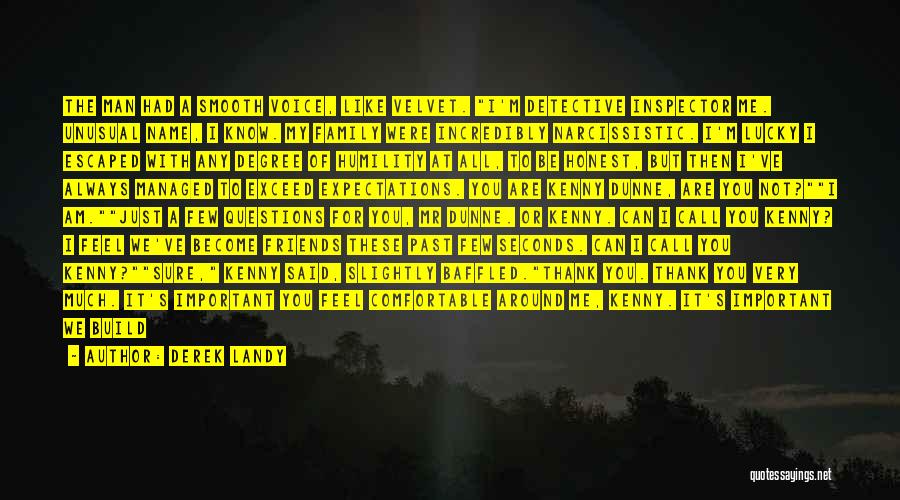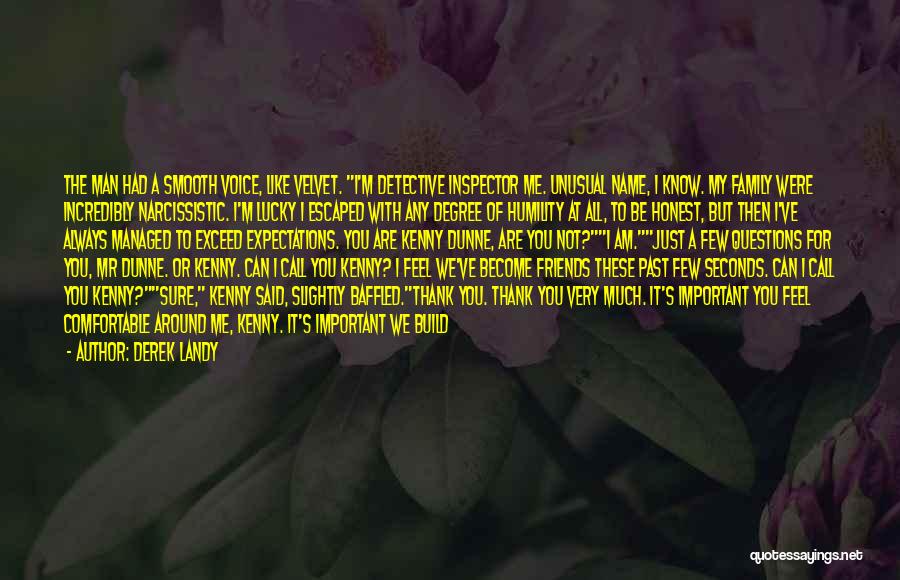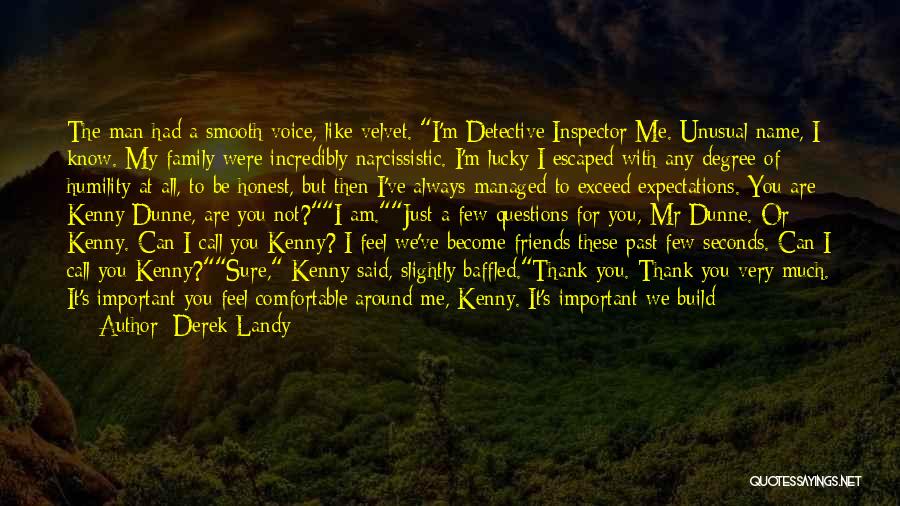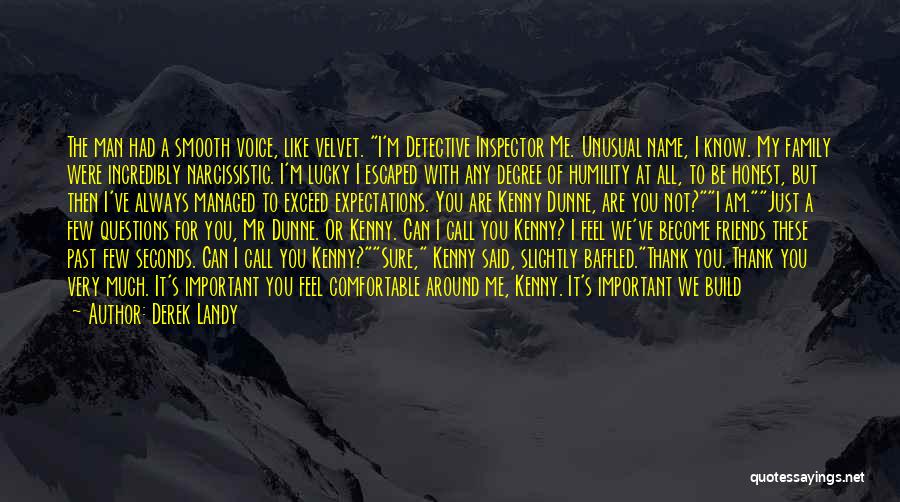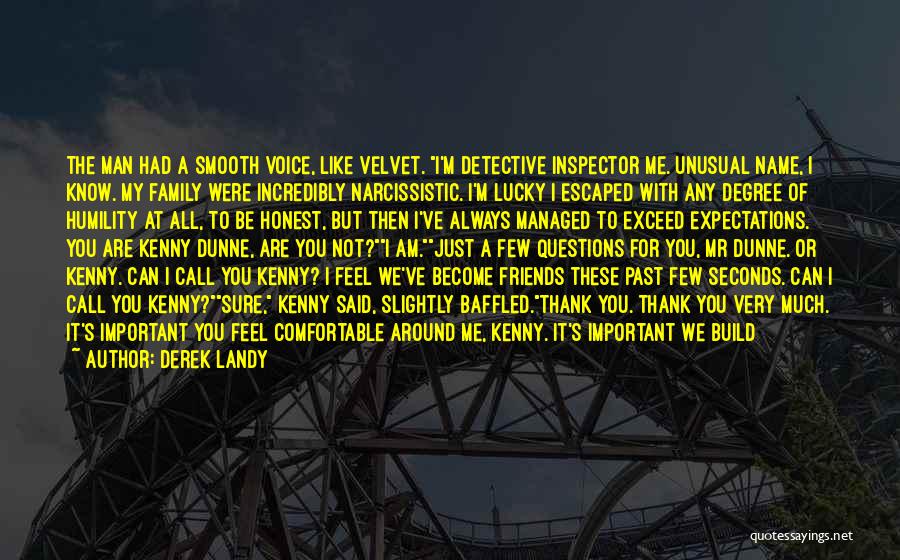 Related Authors
Related Topics