George Augustus Henry Sala Quotes
The Future Is Always Fairyland To The Young. Life Is Like A Beautiful And Winding Lane, On Either Side Bright Flowers, And Beautiful Butterflies And Tempting Fruits, Which We Scarcely Pause To Admire And To Taste, So Eager Are We To Hasten To An Opening Which We Imagine Will Be More Beautiful Still. But By Degrees, As We Advance, The Trees Grow Bleak; The Flowers And Butterflies Fail, The Fruits Disappear, And We Find We Have Arrived
to Reach A Desert Waste.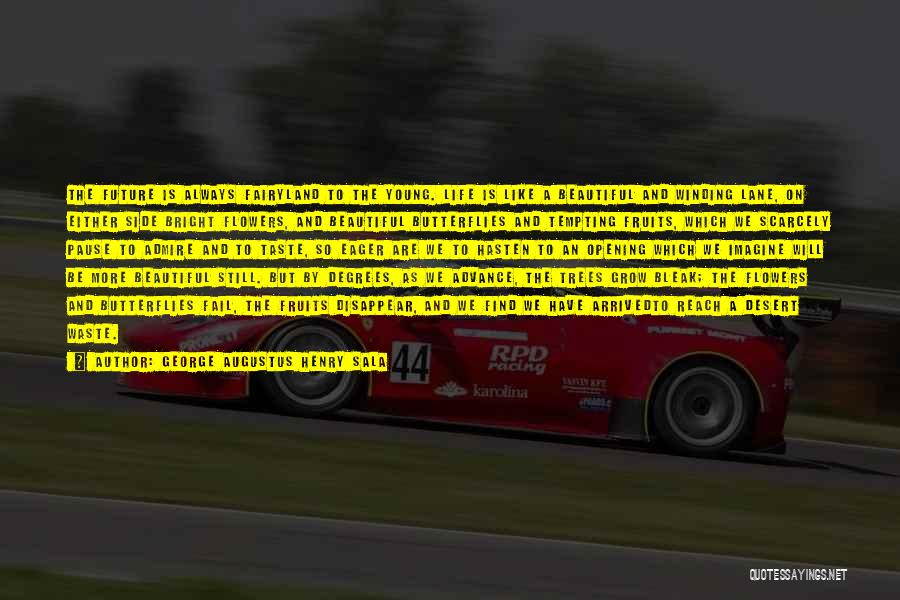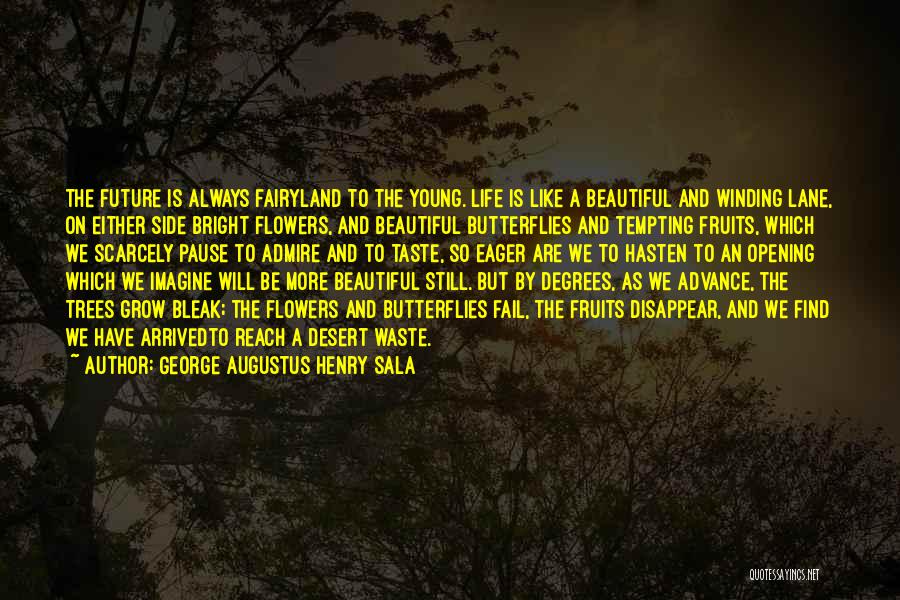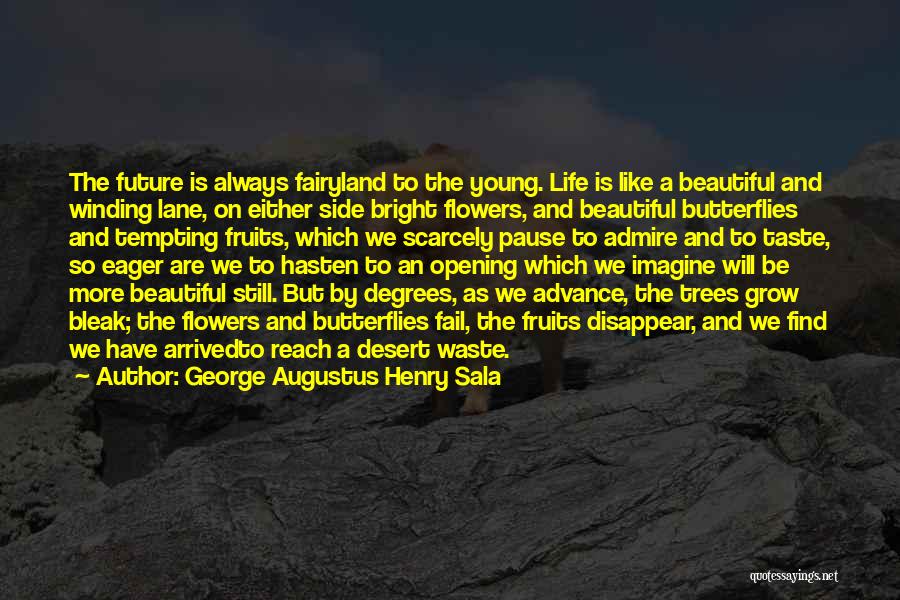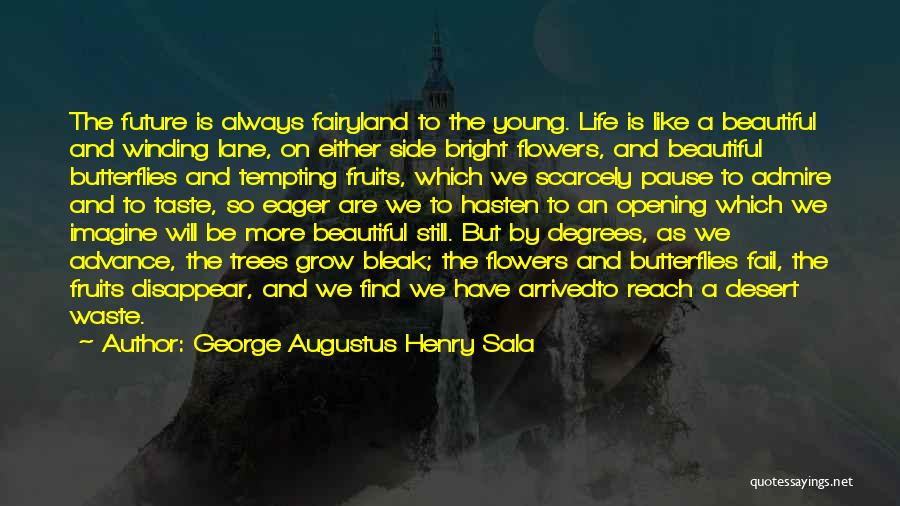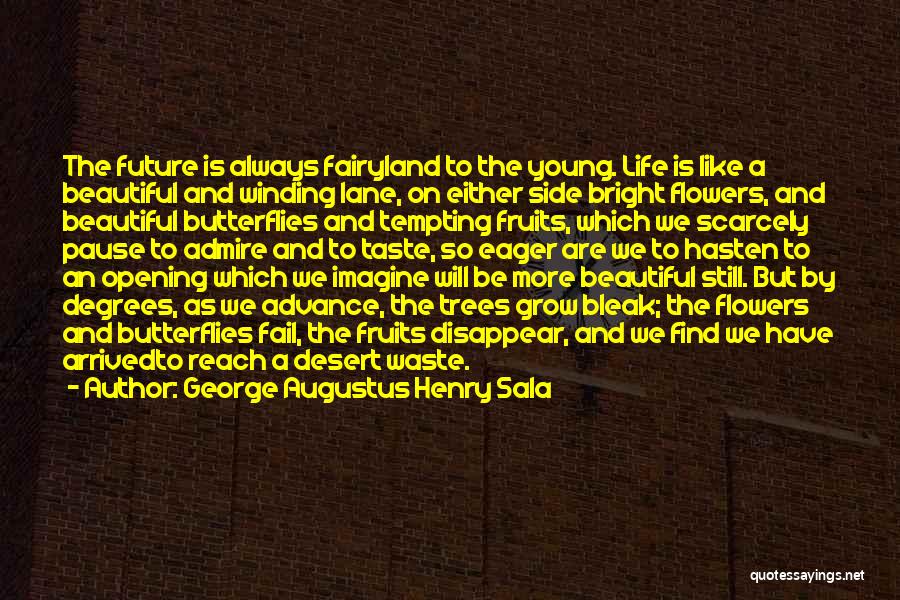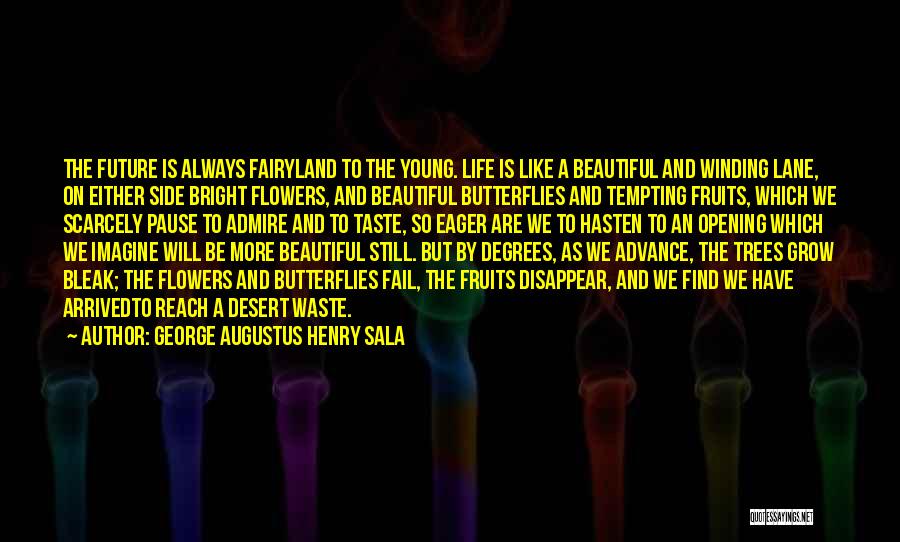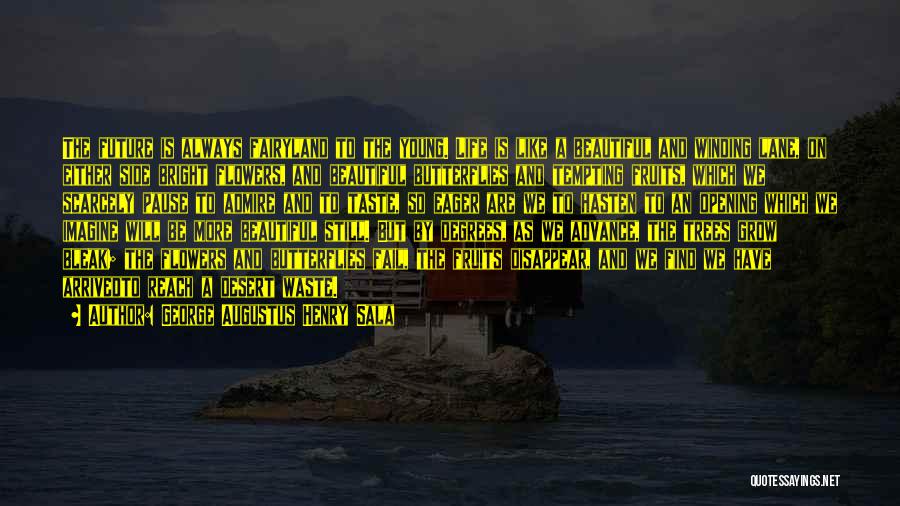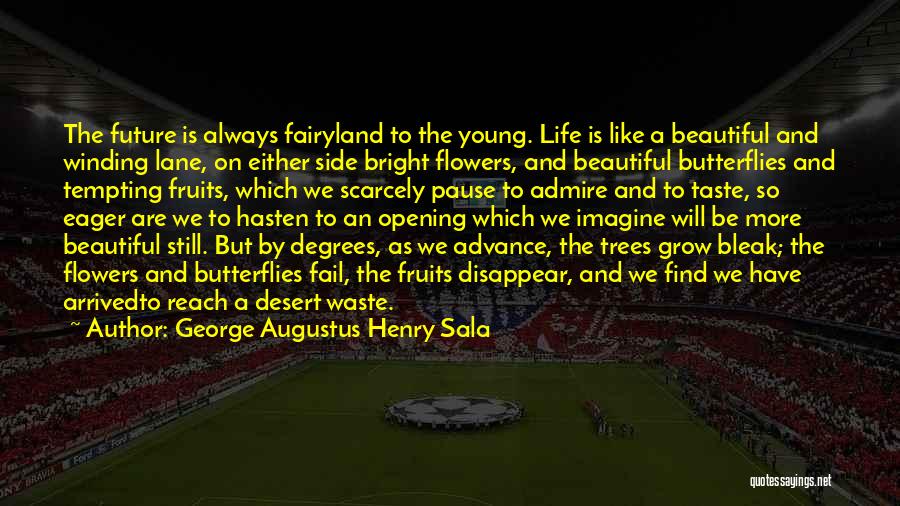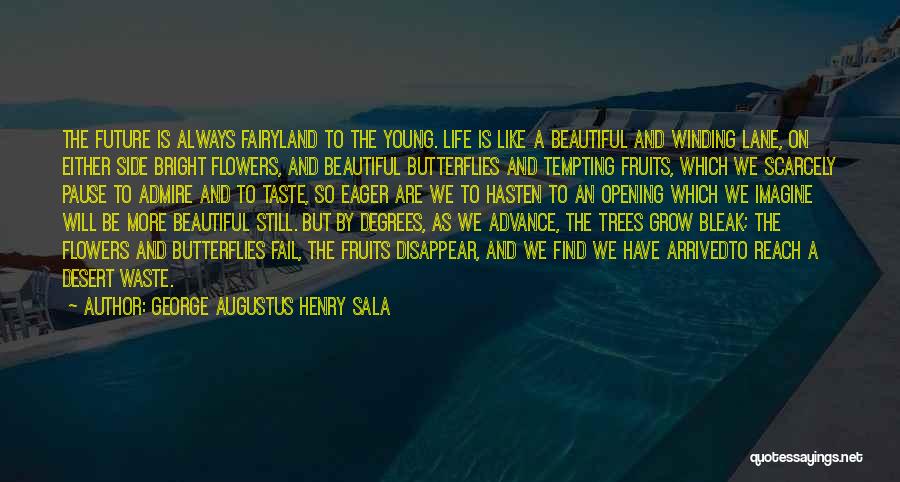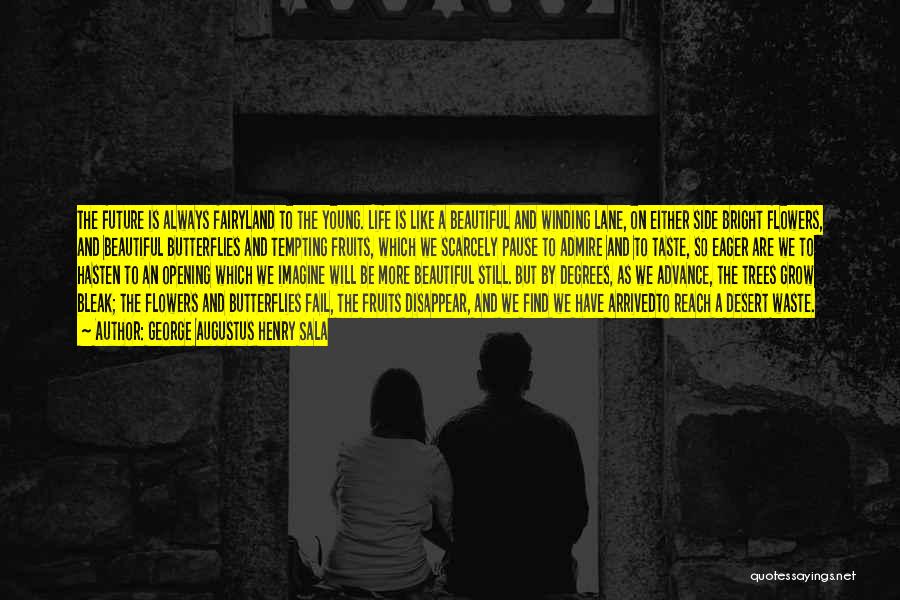 Related Authors
Related Topics