Kurt Vonnegut Quotes
The Four Had Come To An Exciting Decision" During The Six Months Of The Blockade Threatened By The Authorities, They Would Make The Ruins A Laboratory, A Demonstration Of How Well And Happily Men Could Live With Virtually No Machines. They Saw Now The Common Man's Wisdom In Wrecking Practically Everything. That Was The Way To Do It, And The Hell With Moderation!
"All Right, So We'll Heat Our Water And Cook Our Food And Light And Warm Our Homes With Wood Fires," Said Lasher.
"And Walk Wherever We're Going," Said Finnerty.
"And Read Books Instead Of Watching Television," Said Von Neumann. "The Renaissance Comes To Upstate New York! We'll Rediscover The Two Greatest Wonders Of The World, The Human Mind And Hand.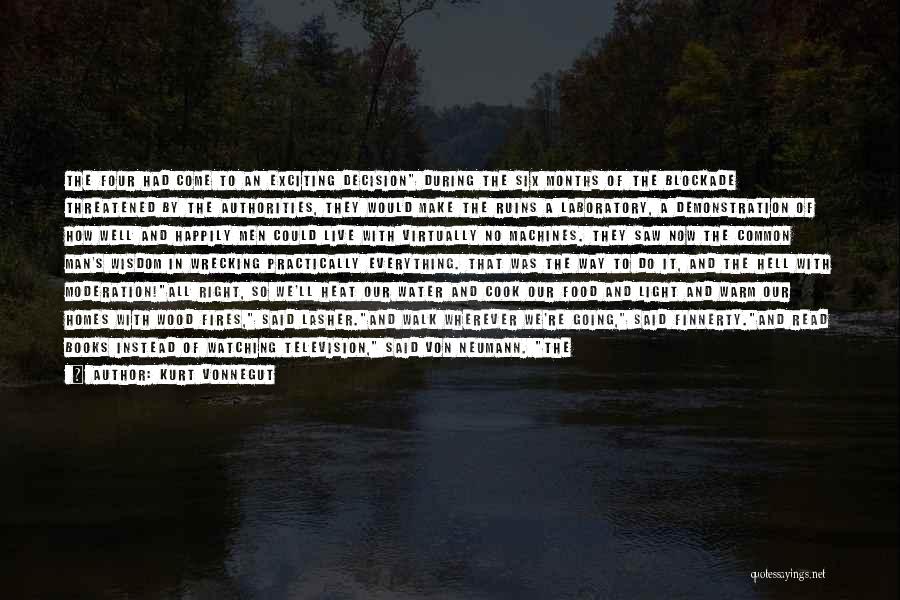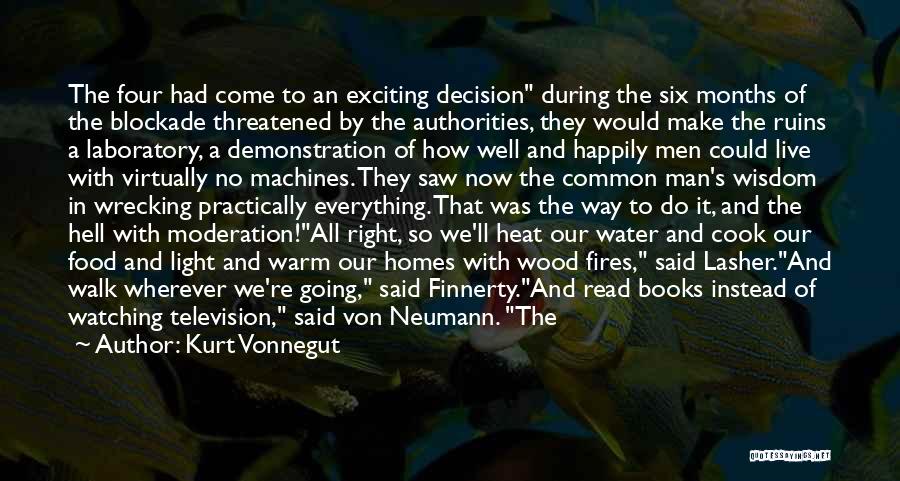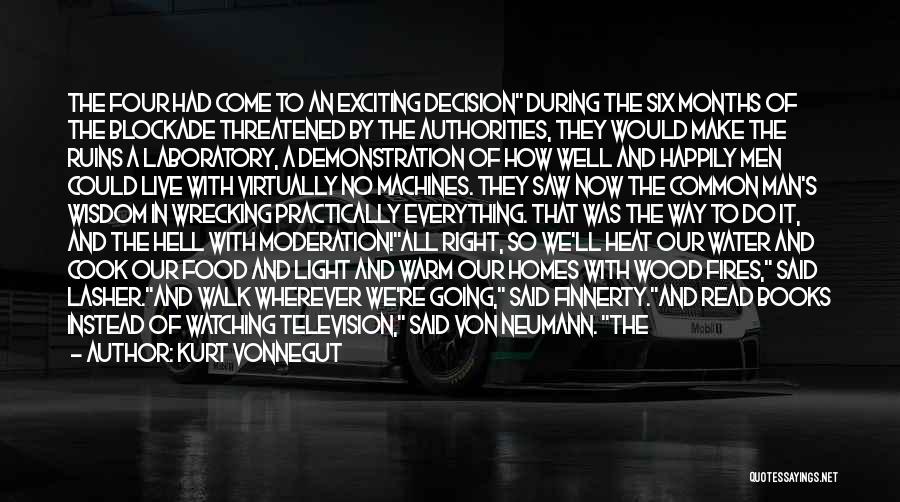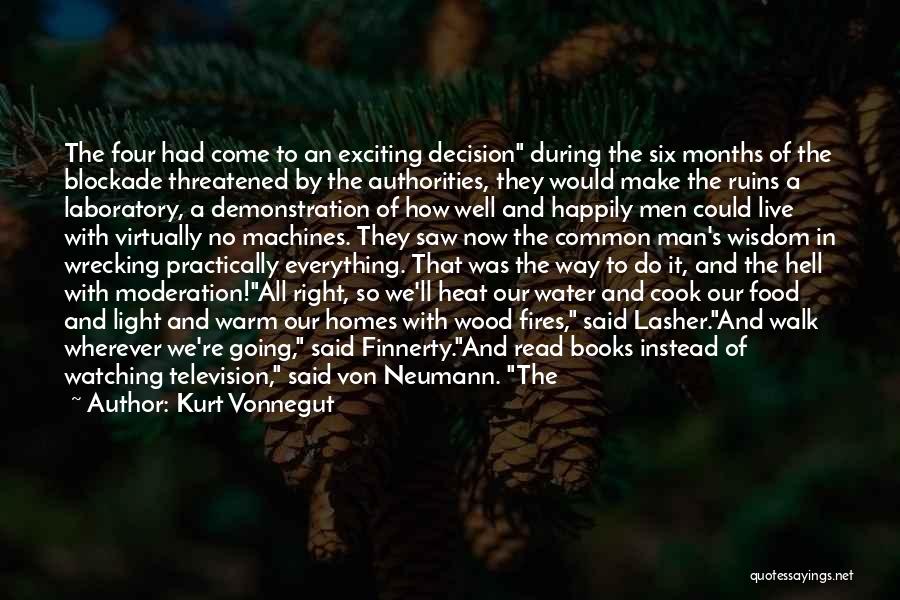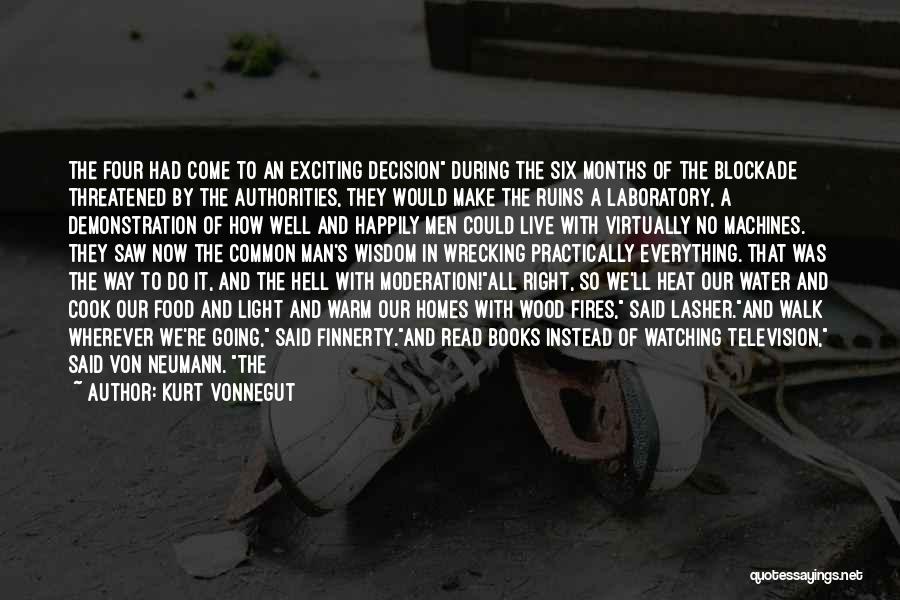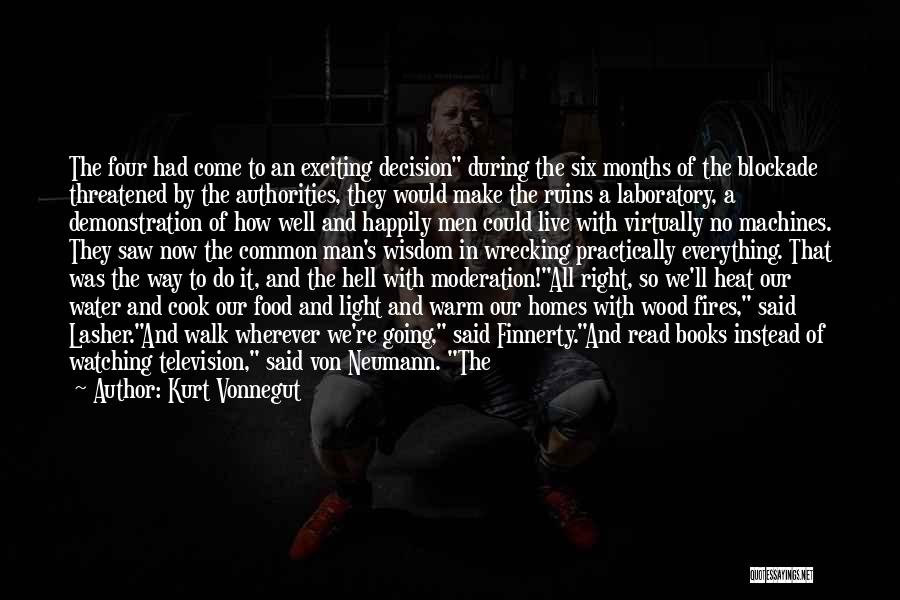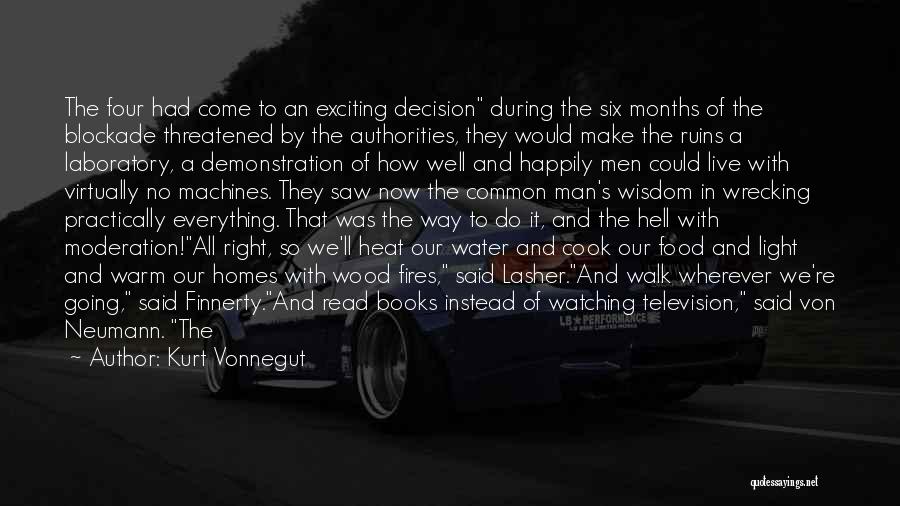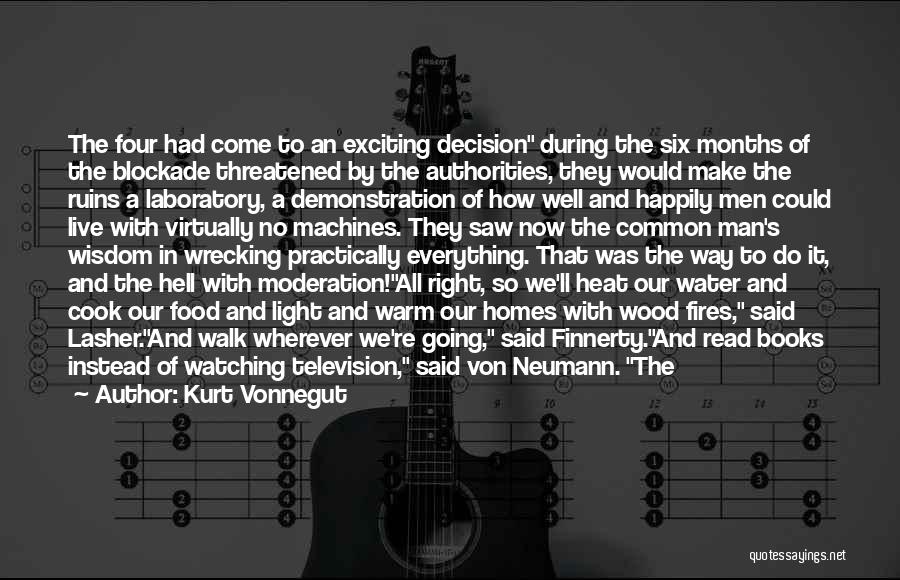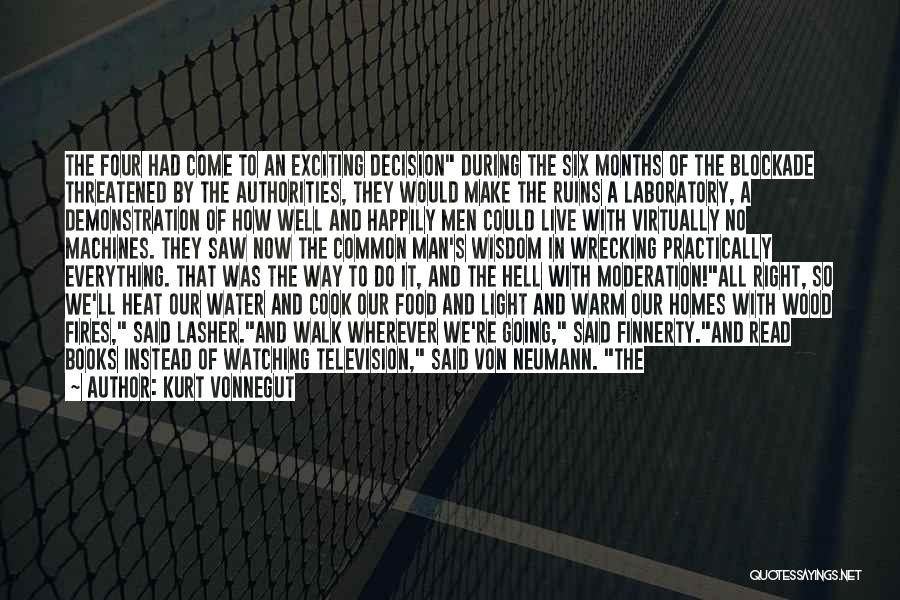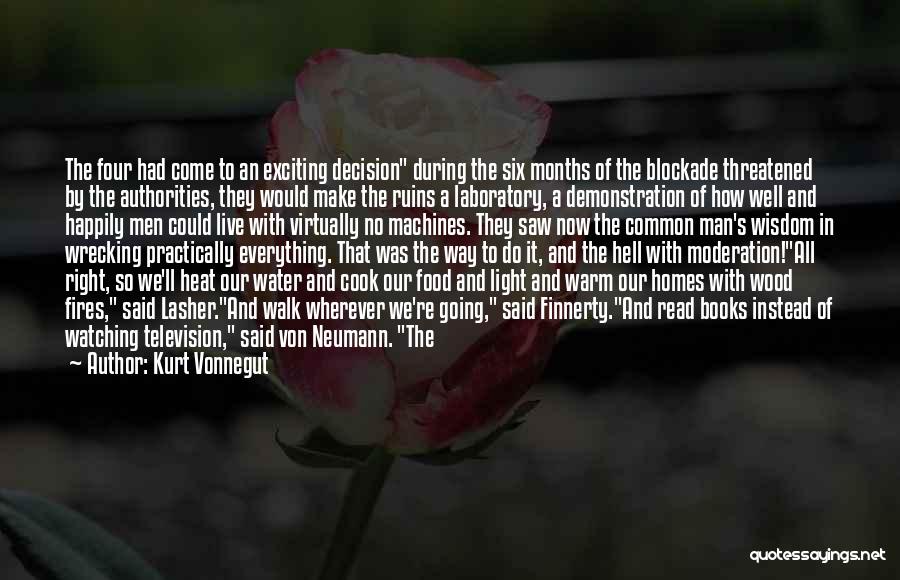 Related Authors
Related Topics